New "Black Panther: Wakanda Forever" Video Reveals Shots of Ironheart, Kingdom of Talocan & More
There are times when a movie can feel like more than a movie, and that's certainly the case with Ryan Coogler's Black Panther: Wakanda Forever. Made in the wake of star Chadwick Boseman's death in August of 2020, Wakanda Forever was completely re-envisioned and made into something vastly different from what the sequel was supposed to be with Boseman as its star. The result of Coogler's work with his cast and crew will be seen in exactly a month, but a new video gives us a good sense of what it meant to the people who made the film.
"Audiences have embraced Wakanda and Black Panther, and Chadwick, he knew exactly what this story, what these images meant to the world," Angela Bassett says at the top of the video. Bassett plays Queen Ramonda, the mother of Boseman's T'Challa, and the woman trying to hold Wakanda together in the aftermath of his loss. This new video reveals how Bassett and other members of the Wakanda Forever cast approached the sequel without Boseman by their side.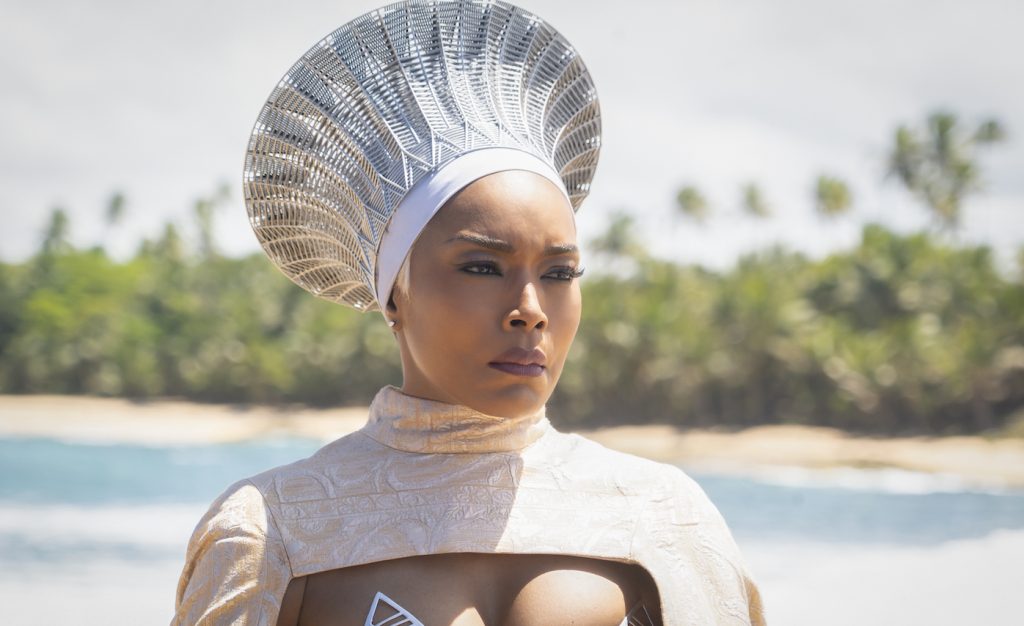 "Chad was very much our artistic partner; I would spend time with him, just he and I talking about where we wanted to see the story go and how much he admired the other characters," says co-writer and director Ryan Coogler.
"It was really moving to come back to Wakanda and for us to be able to do it with a sense of celebration," says Lupita Nyong'o, who plays Nakia in the film.
"In the telling of this story, we were all able to honor him together," Bassett adds.
Letitia Wright, who plays Shuri, T'Challa's sister, points out that this return trip to Wakanda also includes meeting new characters, like Dominque Thorne's Riri Williams, aka Ironheart, as well as venturing into a brand new world beneath the waves, where the film's supposed villain, Namor (Tenoch Huerta) rules his underwater kingdom.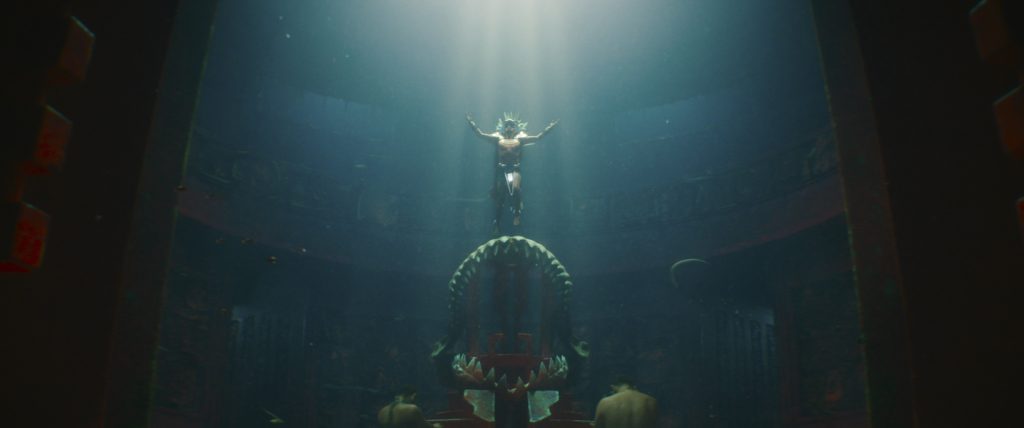 "Introducing Namor was a character we were really excited to portray in the film. Arguably one of the oldest comic book characters there is," says Coogler.
"Playing a character like this—it's a dream," says Tenoch Huerta.
More so than any previous Wakanda Forever trailer teaser, this video seems to more clearly reveal that Namor is unlikely to be the film's true villain. The character has been both an adversary and ally of Black Panther in the comics, and in Coogler and co-writer Joe Robert Cole's telling, Namor is a proud king to his people, considered a living god by many, and someone who likely wouldn't lay waste to Wakanda for purely homicidal purposes, like some previous Marvel villains we've seen.
There are many mysteries to be revealed in Wakanda Forever, none bigger than seeing how this talented cast and crew honored Boseman, who will step in to fill T'Challa's role as Black Panther, and who might the real villain be if Namor turns out to be more of a friend than foe.
Check out the video below. Black Panther: Wakanda Forever opens wide on November 11.
For more on Black Panther: Wakanda Forever, check out these stories:
New "Black Panther: Wakanda Forever" Images Hint at the Future of the MCU
"Black Panther: Wakanda Forever": A Closer Look at the New Black Panther
New "Black Panther: Wakanda Forever" Images Reveal Villain Namor & More
"Black Panther: Wakanda Forever" Official Trailer Reveals a new Black Panther
Featured image: A scene from Marvel Studios' Black Panther: Wakanda Forever. Photo courtesy of Marvel Studios. © 2022 MARVEL.