New "Black Panther: Wakanda Forever" Images Hint at the Future of the MCU
With co-writer/director Ryan Coogler's Black Panther: Wakanda Forever now just a month away, the Marvel Cinematic Universe is about to enter Phase Five. Coogler's film, the last installment in the MCU's Phase Four, was always going to expand the world of Wakanda that he and his creative team explored so masterfully in 2018's Black Panther, but that was a world led by Chadwick Boseman's T'Challa. With Boseman's tragic passing in August of 2020, Coogler and his Wakanda Forever cast and crew had to reimagine what that world would look like without Boseman. The results will be seen when the film bows on November 11, and new images (and the recent official trailer) reveal that it'll be led by the women of Wakanda.
The images do include one great shot of M'Baku (Winston Duke), the leader of the Jabari Tribe, a key figure in Wakanda, and a crucial ally in the fight ahead in Wakanda Forever.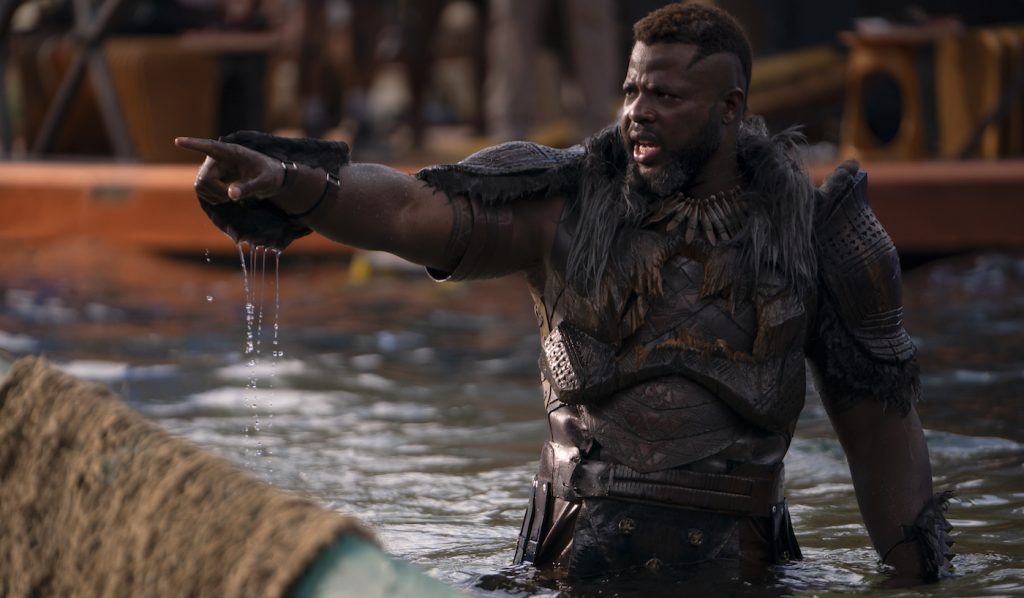 Yet, by and large, the images show how it's the women of Wakanda who will shape the future of the technologically advanced society. We already saw that a new female Black Panther will be revealed in Wakanda Forever—in the comics, it was Shuri, T'Challa's sister, depicted in the films by Letitia Wright. While Shuri seems like a safe bet, there are other candidates, including Okoye (Danai Gurira) and Nakia (Lupita Nyong'o), both of whom are more than capable.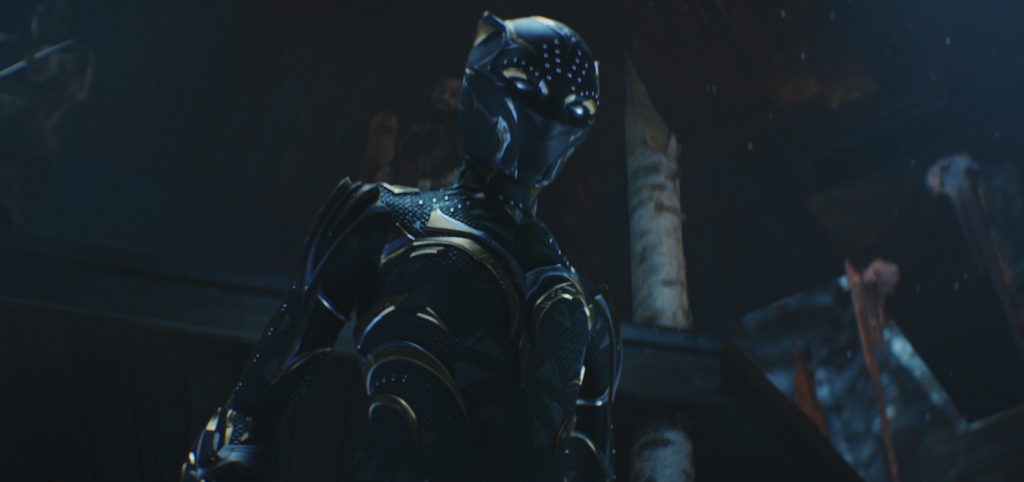 The new images include the main photo in this article, which shows Okoye and Shuri in street clothes and wearing shades, presumably on a mission outside of Wakanda. There are also two great shots of Queen Ramonda (Angela Bassett), T'Challa's mother, and the most potent voice we've heard thus far in the teaser and official trailer.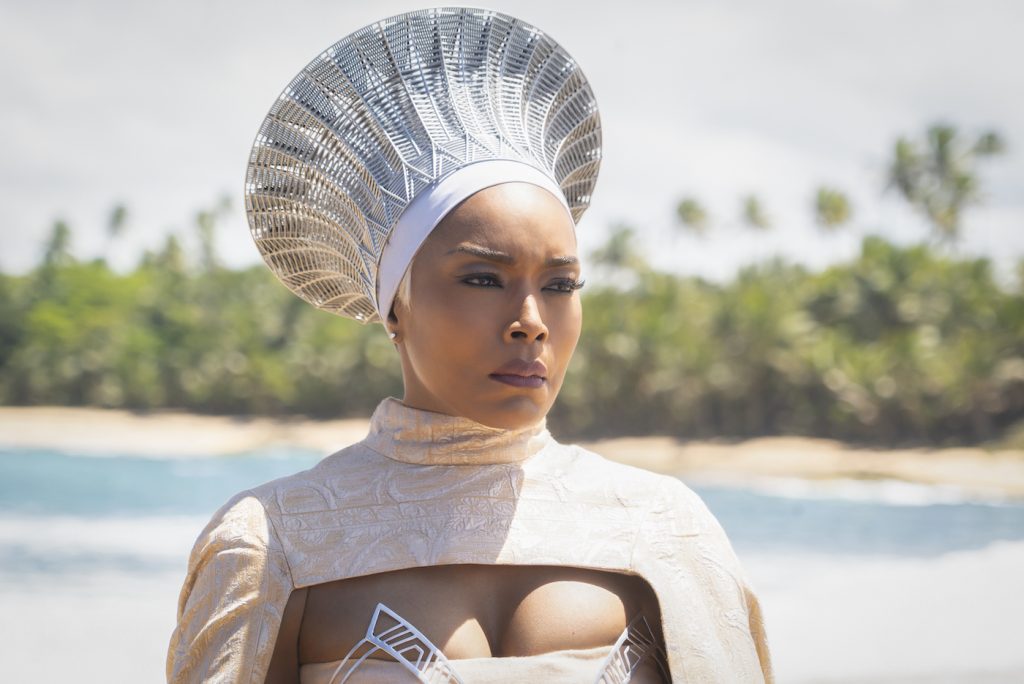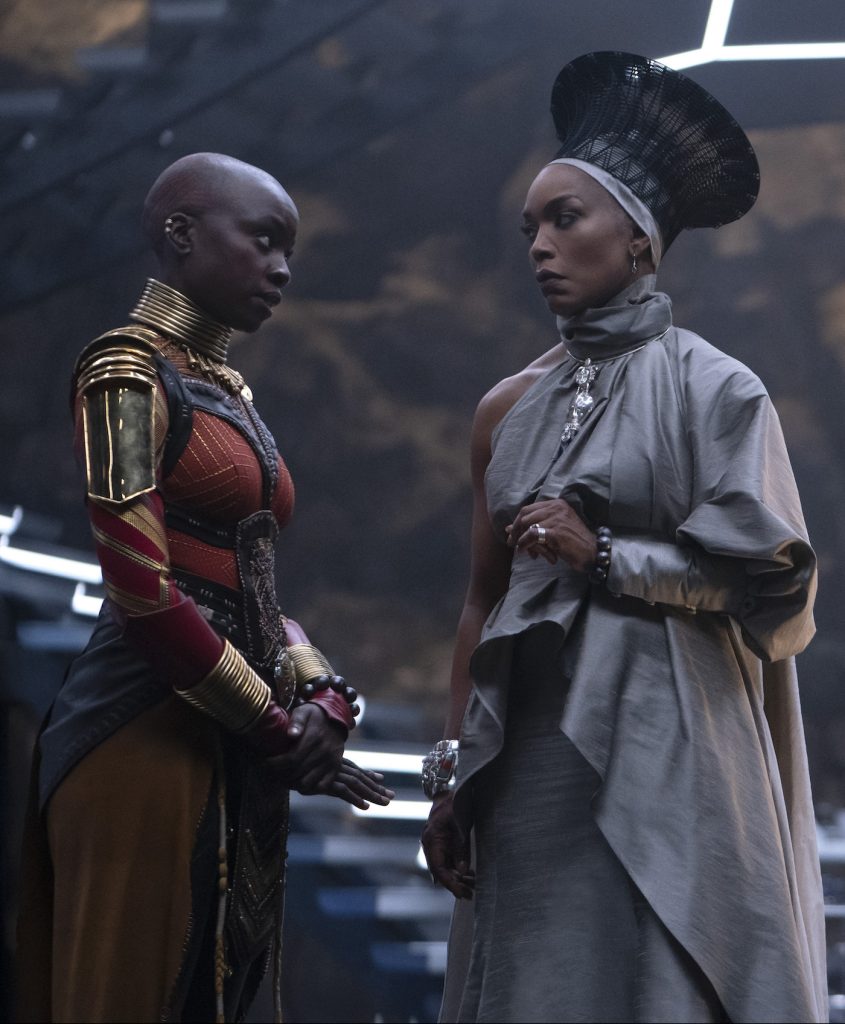 In the above image, we see Okoye and Ramonda in conversation; in another image, we've got Okoye showing us why she's the leader of the Dora Milaje, Wakanda's fiercest sworn protectors and special forces.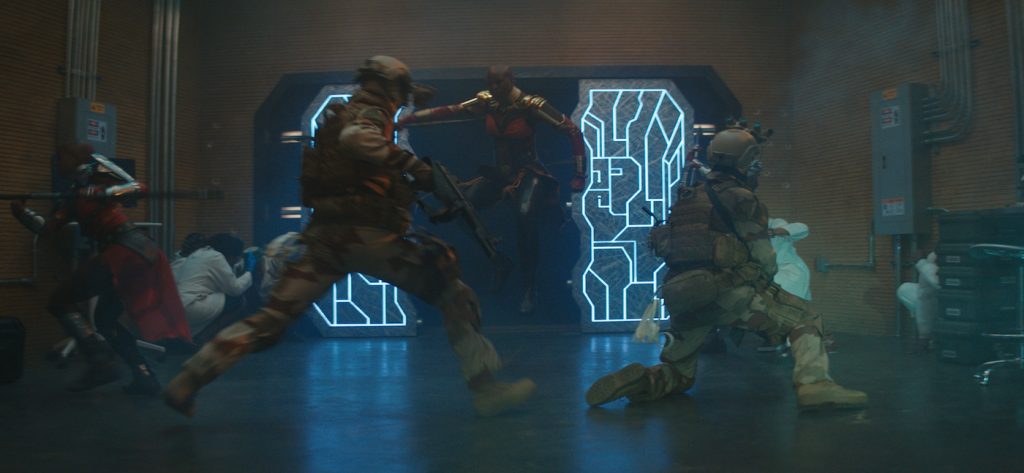 In another new image, Shuri stands in a burning throne room, looking very much like the picture of a person embarking on a dangerous, transformative journey—perhaps prior to becoming the new Black Panther.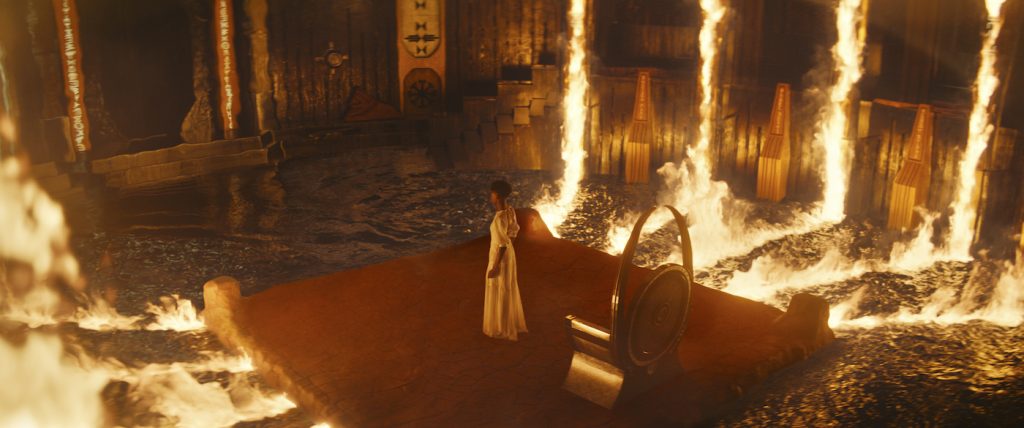 Then there's this stunning image of a Wakandan ritual, no doubt taking place in the wake of T'Challa's death.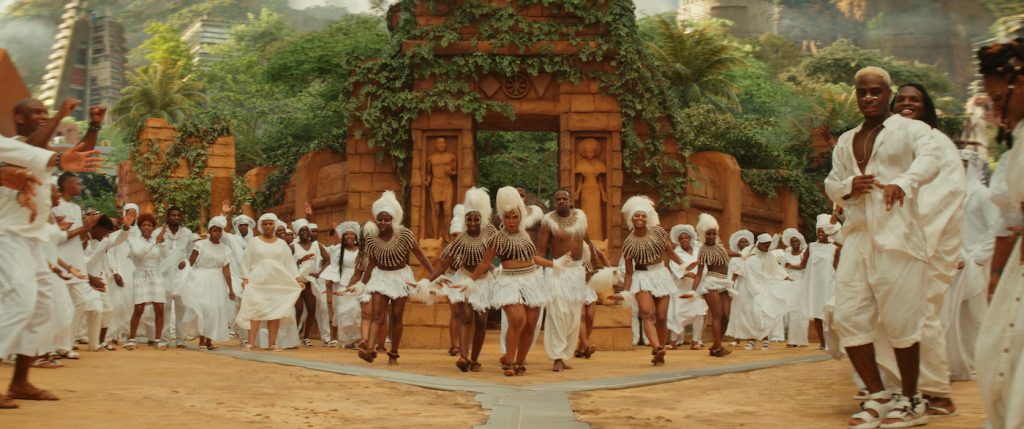 The MCU's Phase Four has seen a lot of changes, as well as the birth of Marvel's Disney+ series, greatly expanding the universe. But it's been the most bittersweet phase due to Boseman's passing, and it seems fitting that Wakanda Forever will end one era for the super studio and begin another. Phase Five will continue the MCU's expansion into a more diverse universe, with the Nia DaCosta-directed The Marvels, the introduction of Mahershala Ali as Blade, and the first feature film starring Anthony Mackie as the new Captain America in Captain America: New World Order. While Wakanda Forever marks the end of Phase Four, its diverse cast and crew, and its powerful female characters, point to the future of the MCU.
For more on Black Panther: Wakanda Forever, check out these stories:
"Black Panther: Wakanda Forever": A Closer Look at the New Black Panther
New "Black Panther: Wakanda Forever" Images Reveal Villain Namor & More
"Black Panther: Wakanda Forever" Official Trailer Reveals a new Black Panther
"Black Panther: Wakanda Forever" Will Be One of the MCU's Longest Films
Featured image: (L-R): Danai Gurira as Okoye and Letitia Wright as Shuri in Marvel Studios' BLACK PANTHER: WAKANDA FOREVER. Photo by Eli Adé. © 2022 MARVEL.