"Winning Time" Scores a Second Season With HBO
When we spoke with Winning Time co-creator, writer, and executive producer Jim Hecht, he said he and his fellow writers were already at work on season two. Well, it seems like Hecht and the Winning Time team got out on a fast break a few steps ahead. HBO has officially renewed Winning Time for a season second, which will pick up where season one left off, with Magic (Quincy Isaiah) having joined Kareem Abdul-Jabbar (Solomon Hughes) and the Lakers as Jerry Buss (John C. Reilly) positions the team to become not only perennial champions but the team that reshapes the NBA entirely.
"It's been a thrill to bring Winning Time to life with Adam McKay, Max Borenstein, our phenomenal producing team, and this incredible cast," said Francesa Orsi, Executive Vice President of HBO Programming. "This series not only tells the riveting story of the Lakers' rise, but is also a look back at a transformative era in basketball, celebrity, and the city of Los Angeles. We can't wait to see how this team will tell the next chapter of this dynasty."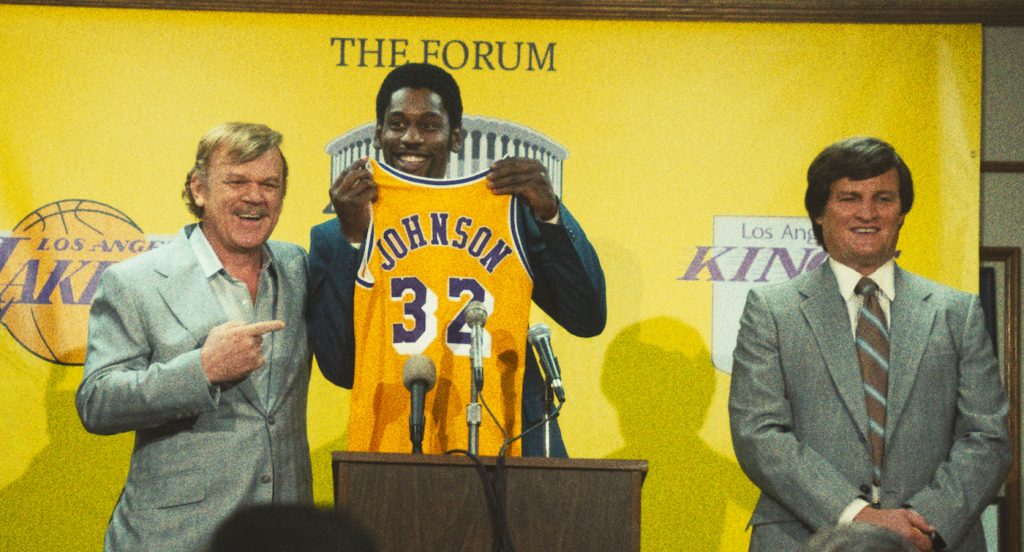 While the actual Los Angeles Lakers were officially eliminated from the NBA playoffs this week, their dazzling fictional counterparts have led one of the most entertaining new series of the year. The cast is led by Isaiah, Hughes, Reilly, Jason Clarke as Lakers legend Jerry West, Adrien Brody as Pat Riley, Gaby Hoffmann as the Lakers number cruncher Claire Rothman, Hadley Robinson as Jerry Buss's daughter Jeanie, and Sally Field as his mother, Jessie. Winning Time was adapted by Hecht, co-creator and showrunner Max Borenstein, and writer Rodney Barnes from Jeff Pearlman's book "Showtime: Magic, Kareem, Riley and the Los Angeles Lakers Dynasty of the 1980s." Pearlman wrote a follow-up book about the Shaquille O'Neal/Kobe Bryant era of the Lakers titled "Three-Ring Circus," which HBO has just optioned. If that turned into an actual series, and the two series were connected, that would mean there would be a bunch of Winning Time seasons to get us from season one's 1979-1980 to the early 2000s. Lakers fans, rejoice.
Winning Time is currently streaming on HBO Max, with the sixth episode set to arrive this Sunday at 9 pm E.T.
For more on Winning Time, check out these stories:
"Winning Time" Co-Creator Jim Hecht on His Love Letter to the Lakers
"Winning Time" Writer Rodney Barnes on Scripting HBO's Fast-Breaking Lakers Series
"Winning Time" Costume Designer Emma Potter on Making Magic With the Lakers
"Winning Time" Trailer Reveals Adam McKay's Lakers Series for HBO Max
Featured image: Solomon Hughes, Quincy Isaiah. Photograph by Warrick Page/HBO