New "Stranger Things" Season 4 Images Tease Deeper, Darker Horror Vibes
Netflix has just given us our first glimpse of Stranger Things season four, volume one. That's right, the long-awaited return of the gang from Hawkins is coming to us in two parts thanks to the fact that Duffer Brothers simply couldn't fit everything they wanted to do with the next installment in a traditional single-volume season. The images reveal that, as promised, season 4's two parts will lead us into darker territory, as the show's ambitions grow and its characters grow up.
"It's been a little while. With nine scripts, over eight hundred pages, almost two years of filming, thousands of visual effects shots, and a runtime nearly twice the length of any previous season, Stranger Things 4 was the most challenging season yet, but also the most rewarding one," the Duffer Brothers said in a statement back in February. "Everyone involved is incredibly proud of the results, and we can't wait to share it with you. Given the unprecedented length, and to get it to you as soon as possible, Season 4 will be released in two volumes."
The new images definitely speak to the evolution of the series from mid-80s Spielbergian adventure to a scarier, more angsty horror vibe. Our characters were scattered at the end of season 3, and the new images give us a sneak peek at where they've landed. The Byers Family finally had enough of Hawkins and moved out of town, while Sheriff Jim Hopper was forcibly moved, via some nefarious henchmen, to an undisclosed location in Russia. Meanwhile, the rest of the gang is dealing with both the fallout from the Battle of Starcourt at the end of the last season, the fact that they're all separated, and the pressures of high school.
Season 4 will also deal with the creeptastic Creel House that was teased last season, where Victor Creel and his family were subject to some of the supernatural horrors that our main characters have been experiencing the past few years. Finally, season 4 will also move far beyond Hawkins—our crew will be spread out across Indiana, California, and, in Hopper's case, Russia.
Here are some of the new photos Netflix has just made available. Stranger Things season four, volume one, streams on May 27: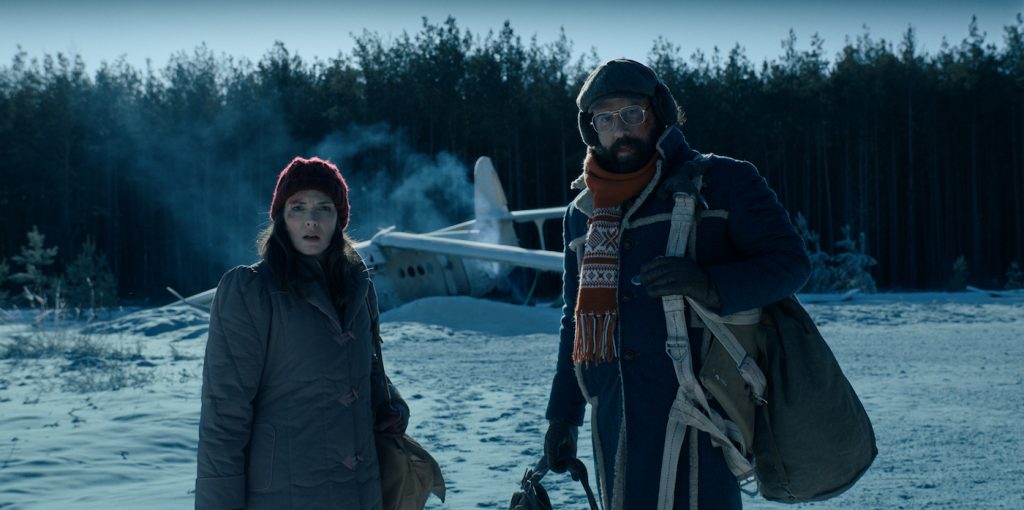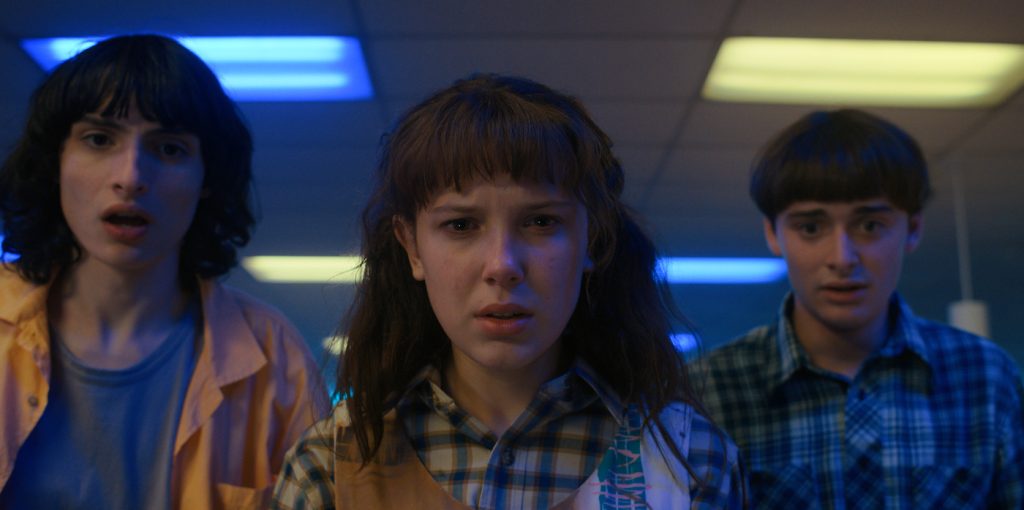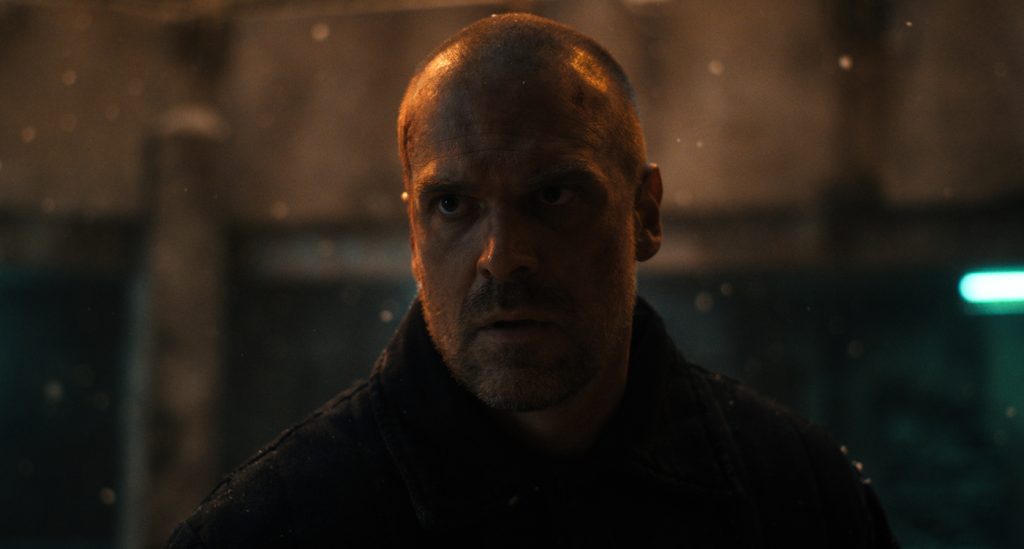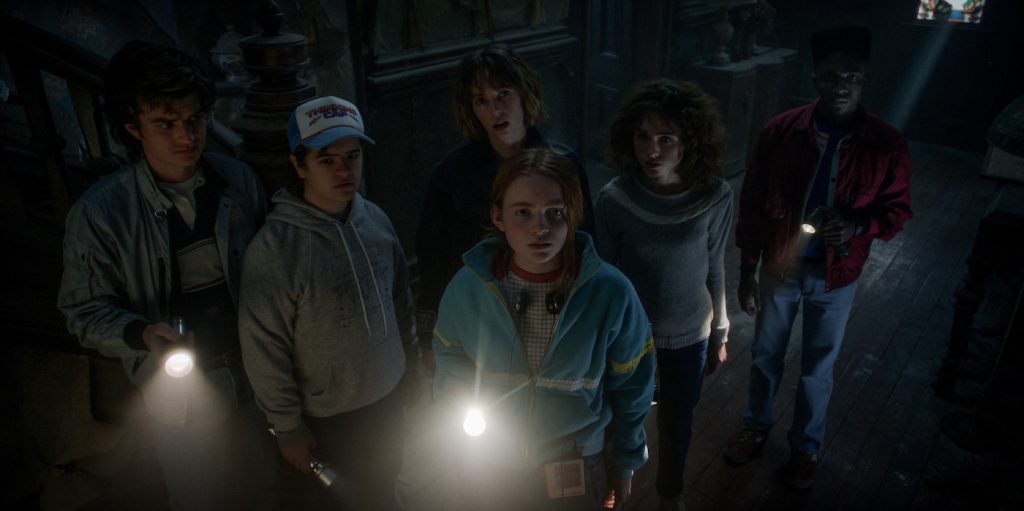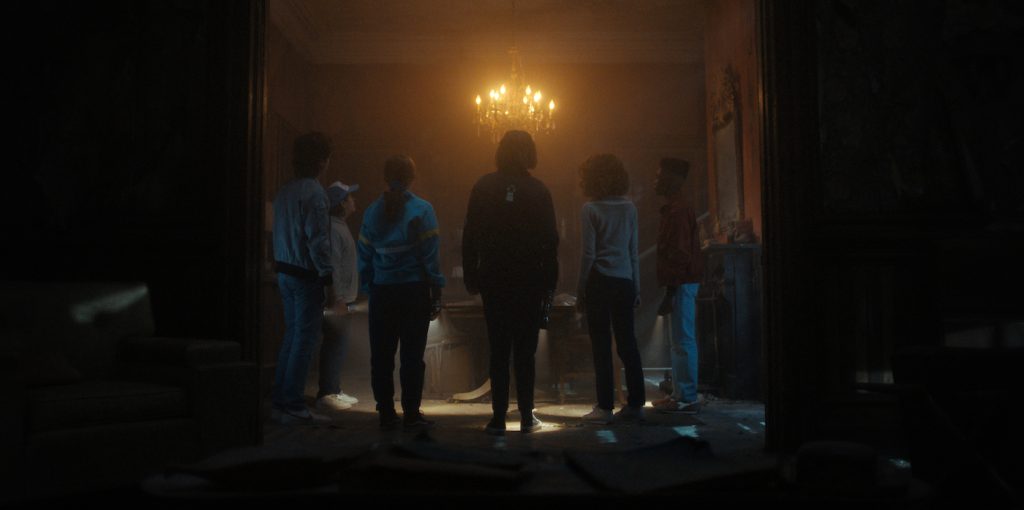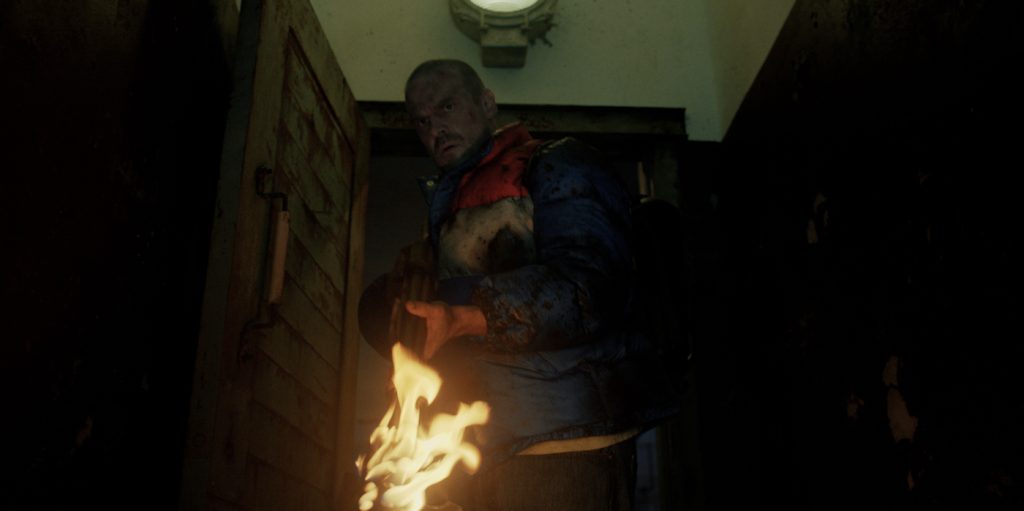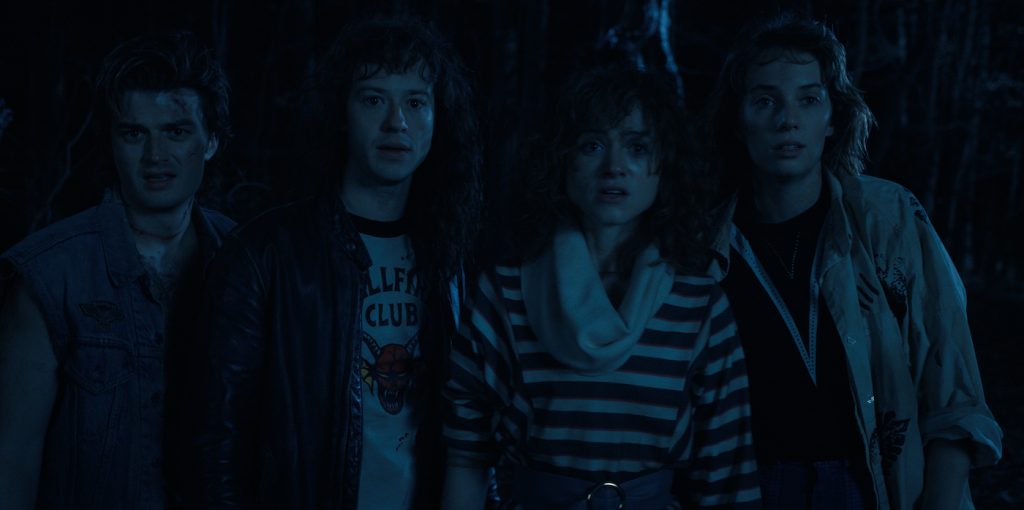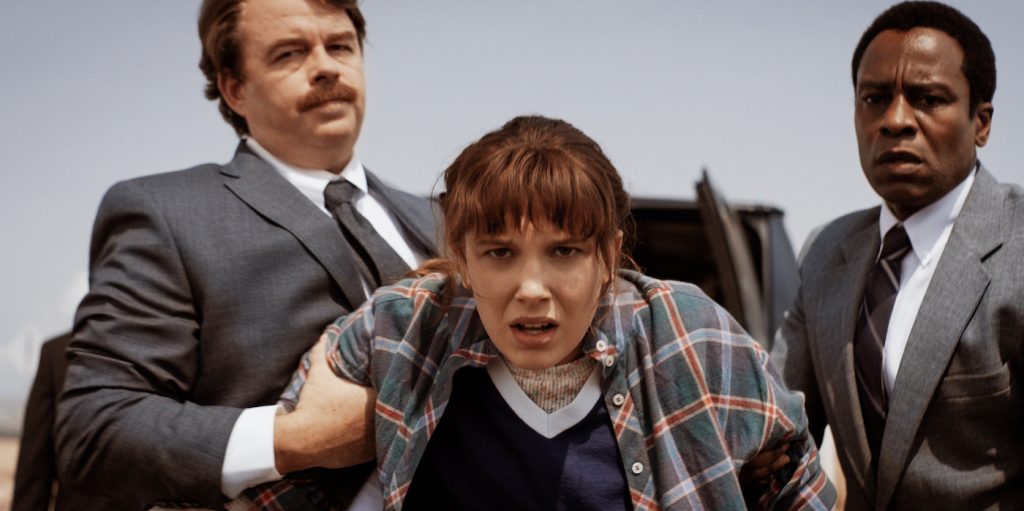 Here's the synopsis for season 4:
It's been six months since the Battle of Starcourt, which brought terror and destruction to Hawkins. Struggling with the aftermath, our group of friends are separated for the first time — and navigating the complexities of high school hasn't made things any easier. In this most vulnerable time, a new and horrifying supernatural threat surfaces, presenting a gruesome mystery that, if solved, might finally put an end to the horrors of the Upside Down.
For more on big titles on Netflix, check these out:
How the Oscar-Nominated "tick, tick…BOOM!" Editors Evoked the Excitement of Live Theatre
Chris Hemsworth Teases Intense "Extraction 2" Action Scene
"The Adam Project" Screenwriter Jonathan Tropper on Teaming With Ryan Reynolds & Shawn Levy
Featured image: STRANGER THINGS. (L to R) Maya Hawke as Robin Buckley and Natalia Dyer as Nancy Wheeler in STRANGER THINGS. Cr. Courtesy of Netflix © 2022