"No Time To Die" Costume Designer Suttirat Anne Larlarb on Dressing Bond's Allies & Adversaries
In part one of our conversation with No Time To Die costume designer Suttirat Anne Larlarb, we focused on the tall order of outfitting Daniel Craig for his fifth and final assignment as James Bond. In part two, we turn our attention to the allies and adversaries that populate Bond's world, including two new agents, the love of his life, and a scarred sociopath who has designed a weapon that—spoiler alert—forces Bond to make the ultimate sacrifice. 
While James Bond always manages to look the part, no matter where he is or what mood he's in, it was equally important for Larlarb to make sure his allies and adversaries were dressed appropriately, whether they were fighting at his side or plotting to create a new world order. Here's what she has to say about helping to create the world of No Time To Die.
Ana de Armas as the young CIA agent Paloma is decidedly not being overmatched or out-dressed by James Bond. Those outfits paired beautifully.
Yes, in that inky blue dress. And the pairing isn't just between the protagonists in a scene, but with the background characters as well. Every single person in that Cuba sequence was dressed by us. Some of it we made, in fact, some of the costumes, the showgirl costumes, were made here in New York. Some of them were made in the U.K., we had tuxes for all the Spectre members that were various levels of bespoke and adapted from store purchases. Out of the 1,500 extras or so, every single person was dressed. I'd say a good percentage of that stuff was made in-house. In my head at the time was not only the to-do list of the numbers of people, but I'm also thinking about how the shirts the band on stage are wearing, about the red dress for the singer, and more. I remember going into a men's store while we were filming the Italy sequence and found this amazing black and white graphic shirt, and thought they'd be great for the band members when we're in Cuba. So we contacted that designer and got every single one of those shirts that existed in the world so that two months down the road we could put them on the band members. So I'm puzzling the whole thing together, and I have a great team that, if I'm missing something, they'll always know what else is going on so we can put this big jigsaw puzzle together.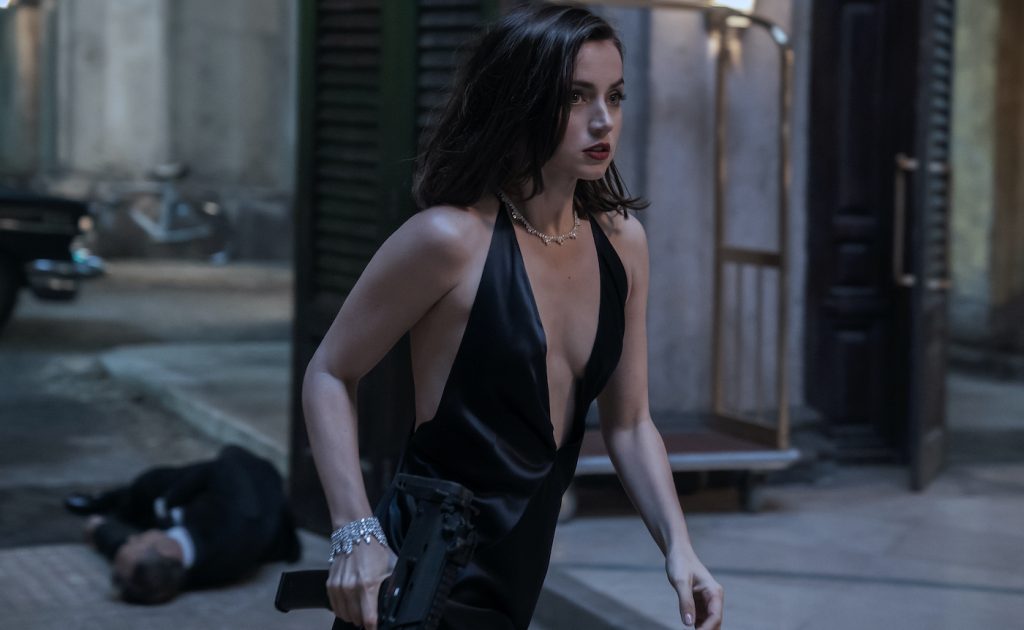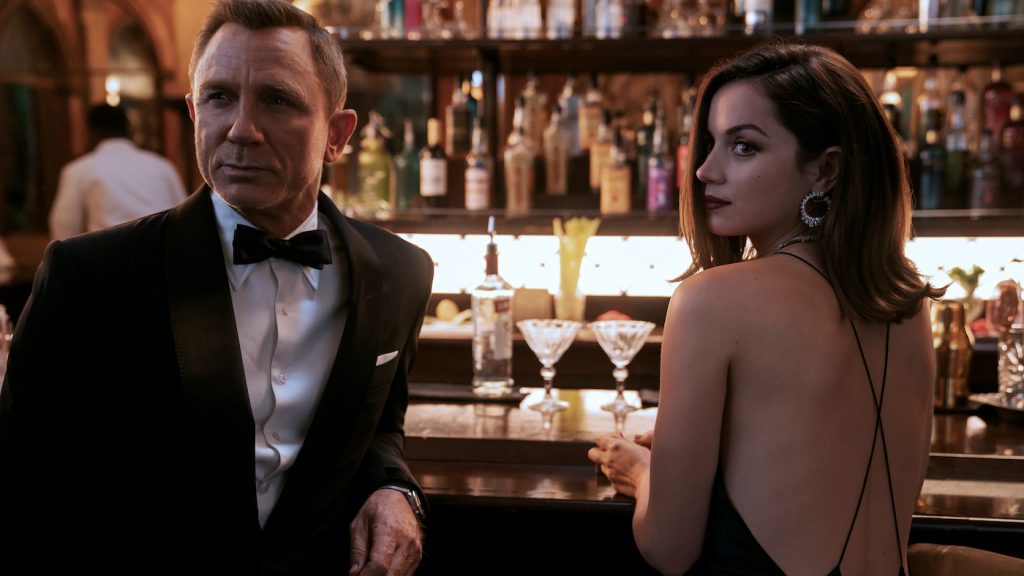 There are three main characters in Leá Seydoux's character Madeline Swann, Lashana Lynch's double-O agent Nomi, and Rami Malek's villain Safin who are all styled very differently and serve vastly different functions. I'd love your take on dressing these characters.
On the one hand, you have your tried and true stable of Bond characters, but then, the great thing is of course the new characters. The new 007, the new villain, these are tropes within a Bond film, but you have more scope to color outside the lines because they're new and they don't have established history. And both of those actors, Lashana Lynch and Rami Malek were just so incredibly receptive, collaborative, and excited about our discussions and what I'd been thinking. I started riffing off what they were thinking, and it was a great opportunity to add new, iconic characters to this Bond universe that pay a little homage to what came before, but also push it forward. And they're both different kinds of foils to Bond himself.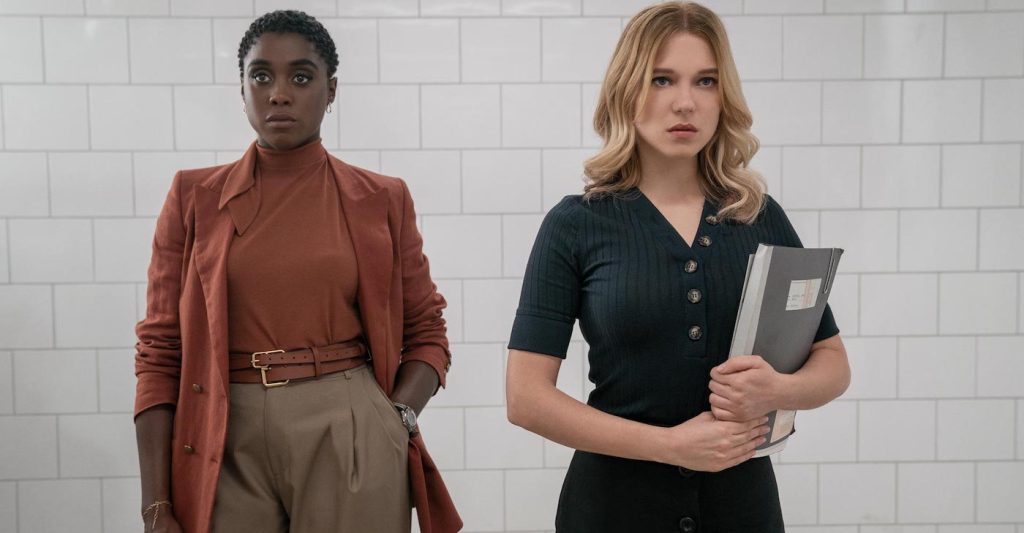 Lashana Lynch's Nomi is a different kettle of fish as an agent. 
Yes, Nomi is a new 007 is a version of Daniel Craig's spy, but the opposite in terms of how she operates within MI6, the expectations of her, how she comports herself, and how she wants to move up the ladder. And she's a woman of color, so you have all these great new avenues to explore for someone who needs to tick the same boxes that you've come to know and expect from the top of MI6's arsenal as one of the 007 agents.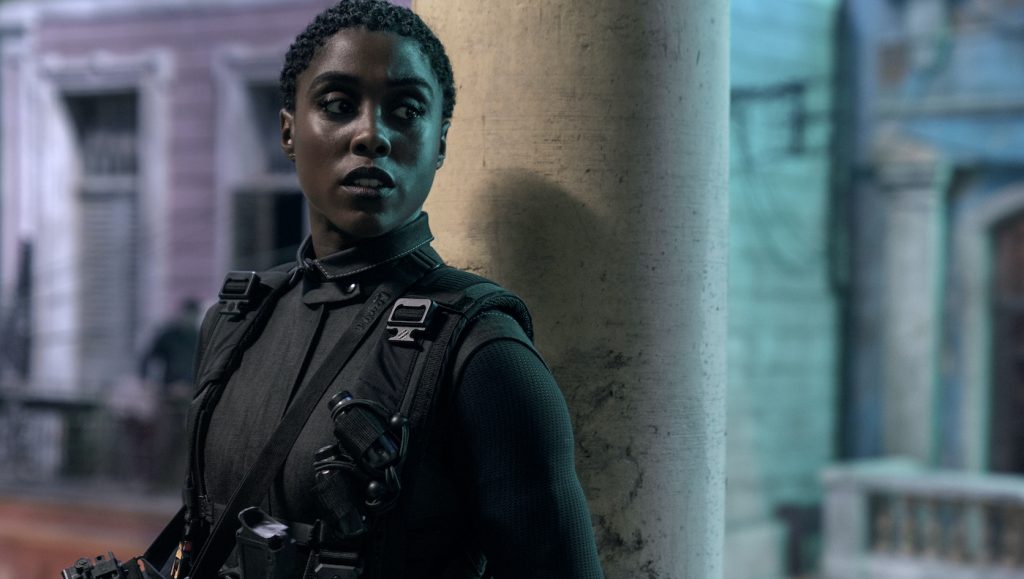 And how did you tackle Rami Malek as the sociopathic Safin?
In some ways, you have more scope with the villain. They're always in these beautiful lairs in some exotic place and have tried to create a universe for themselves where they take over the real world. I remember taking a tour of the Frank Lloyd Wright "Falling Water" house, and I paid a little extra to see some parts usually not available. And one of the things the docent told me was that when he was commissioned to do that house, Frank Lloyd Wright was also trying to dress the family, telling them how they should dress to live in this house. I always remembered that when I think about Rami's character because I feel like the world he's creating is one in which he's creating a universe that he thinks is a utopia and he needs to feel like this architect everything, including how people look.
I almost wonder if your next projects won't seem like a little bit of a layup after the scale of this.
I went from the Bond film onto a Star Wars project, so actually you're really right that you get used to a certain level of challenge and responsibility of shepherding an iconic character and a world into being, so this Star Wars project was a good one to step into for that reason because it's different but it's also the same level of responsibility.
I know you can't talk about the Star Wars project, which is the Obi-Wan Kenobi series on Disney+, but I take back what I said. That's a franchise with an extra vocal and canon-obsessed fanbase.
Yeah, exactly. That's always another voice in the process. Even with the Bond film, I try to be as truthful as possible to the needs of the script, and in the case of Bond, you're working with a group of actors, led by Daniel [Craig], who have inhabited these roles for so long that it's not like we're creating them out of nothing. There's a good amount of research you can do, but you also have those actors, Naomie Harris, Ralph Fiennes, Rory Kinnear, Ben Whishaw, to be able to talk to them about their characters and what they want to say this time around in these circumstances, it's fun being able to come into a design job with characters who are fully fleshed already, so you're adapting their looks to whatever the circumstance at hand of your current script are.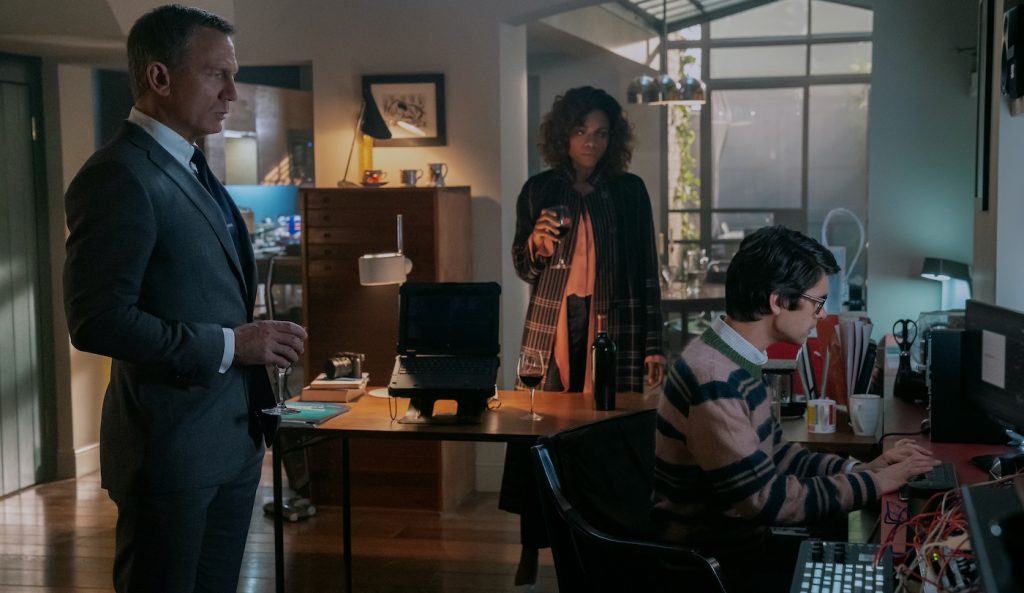 For more on No Time To Die, check out these stories:
"No Time To Die" Costume Designer Suttirat Anne Larlarb on Building the Apex Tuxedo
"No Time to Die" DP Linus Sandgren on Daniel Craig's Epic Sendoff as James Bond
"No Time To Die" Has Record-Breaking International Opening
"No Time To Die" Gets the Widest U.K. Theatrical Release Ever
"No Time To Die" Review Roundup: A Thrilling, Emotional Conclusion to the Daniel Craig Era
Featured image: Rami Malek stars as Safin in NO TIME TO DIE, an EON Productions and Metro-Goldwyn-Mayer Studios film. Credit: Christopher Raphael. © 2021 DANJAQ, LLC AND MGM. ALL RIGHTS RESERVED.