Wes Anderson's "The French Dispatch" Wows Cannes Crowd
The latest from the Cannes Film Festival feels like a dispatch from the pre-pandemic era. This dispatch comes courtesy of Wes Anderson's The French Dispatch, his long-awaited, long-delayed new film that, as is always the case in an Anderson film, boasts an ensemble of top-notch performers. The number of stars on hand for the premiere of Anderson's film harkened back to the Cannes Film Festival before the pandemic upended the world. The streets near the Palais were shut down as crowds clamored for a glance of one of the film's stars, Timothee Chalamet, who signed autographs and took selfies with the fans.
A few hours later it was time for the film itself, which delighted the festival crowd. A nine-minute standing ovation followed, the audience feting Anderson and his cast in attendance, including Tilda Swinton, Benicio Del Toro, Bill Murray, Owen Wilson, Adrien Brody, Stephen Park, and of course Chalamet. (In a reminder that things aren't truly normal yet, Lea Seydoux, who stars in The French Dispatch as well as three other films playing at the festival, was quarantining in Paris due to a positive Covid-19 test.)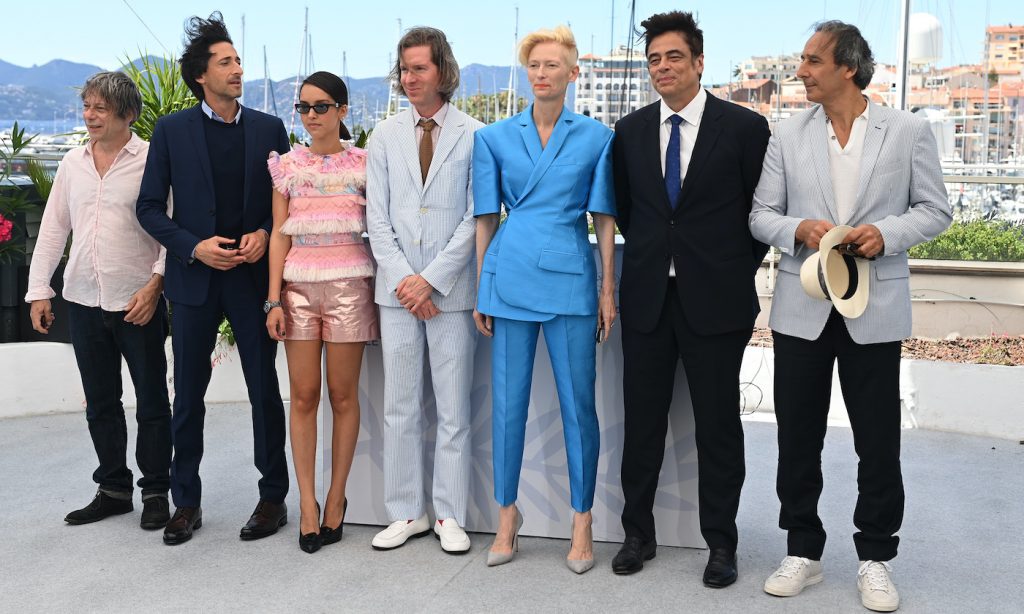 The French Dispatch is set in the fictional French town of Ennui-sur-Blasé, and follows multiple stories being published by the titular magazine, of a New Yorker-like French arm of the Liberty, Kansas Evening Sun. Bill Murray plays the magazine's editor, Arthur Howitzer Jr., who shepherds his ex-pat writers their disparate contributions for the magazine's final issue. The structure allows Anderson to pursue multiple plot threads, and the location, plus the design-centric world of creating a magazine, let him flaunt his prodigious eye for the smallest, most compelling detail. The film is essentially a love letter to journalism, with the end credits dedicated to a list of legendary editors and writers, including The New Yorker editor William Shawn and writers Lillian Ross and James Baldwin. 
The French Dispatch is due in theaters on October 22. Check out the latest teaser below.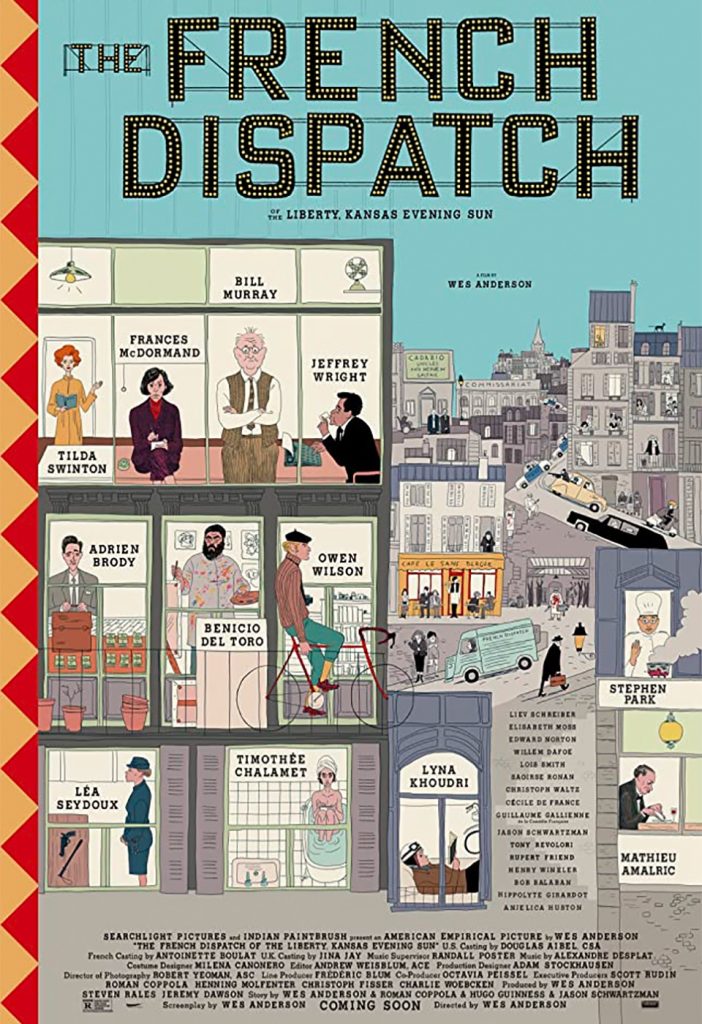 Featured image: (From L-R): Bill Murray, Wally Wolodarsky and Jeffrey Wright in the film THE FRENCH DISPATCH. Photo Courtesy of Searchlight Pictures. © 2021 20th Century Studios All Rights Reserved