Final "Snake Eyes" Trailer Teases Intense Ninja Action
And here's the last look we'll get of director Robert Schwentke's Snake Eyes before the film's premiere, and it looks pretty darn epic. The film stars Henry Golding as the titular martial arts expert and soldier who will ultimately go on to become one of the original members of the G.I. Joe military unit. If there was ever going to be another attempt at a G.I. Joe movie, then Snake Eyes was definitely the right choice as the character to focus on. He's the most mysterious member of the G.I. Joe team (and, frankly, the coolest looking), the perpetually masked warrior whose competence in combat is only rivaled by his refusal to reveal himself. This reluctance to be revealing looks like it'll change in Schwentke's film, of course—you don't cast the star of Crazy Rich Asians if you're going to hide him in a mask the whole time. We'll find out how this "tenacious loner" became Snake Eyes, and we'll be treated to a lot of top-notch fight choreography.
Snake Eyes comes from a script by Evan Spilotopoulos, and also stars Andrew Koji as Storm Shadow, Úrsula Corberó as The Baroness, Samara Weaving as Scarlett, Haruka Abe as Akiko, Tahehiro Hira as Kenta, and Iko Uwais as Hard Master.
Snake Eyes is set to hit theaters on July 23. Check out the final trailer below: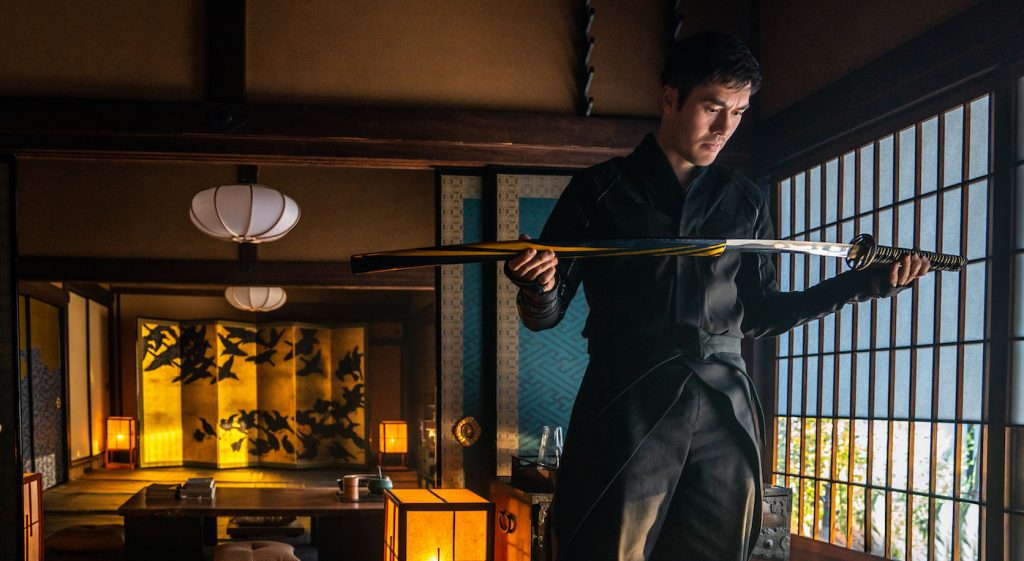 For more films coming out from Paramount, check out these stories:
New "Mission: Impossible 7" Set Photo Reveals Rebecca Ferguson's Ilsa Faust
"WandaVision" Director Matt Shakman Will Helm Next "Star Trek" Film
The Official Trailer For "Clifford The Big Red Dog" is Here
"A Quiet Place Part II" Composer Marco Beltrami on Making a Menacing Score
How The "A Quiet Place Part II" Sound Team Turns the Viewer Into Prey
First Look at Edgar Wright's "Last Night in Soho" Revealed
Review Roundup: "A Quiet Place Part II" Joyously Shreds Your Nerves
Featured image: Henry Golding plays Snake Eyes in Snake Eyes: G.I. Joe Origins from Paramount Pictures, Metro-Goldwyn-Mayer Pictures and Skydance. Photo by Niko Tavernise. Courtesy Paramount Pictuers.