How The "A Quiet Place Part II" Sound Team Turns the Viewer Into Prey
Don't make a sound. The utterly frightening creatures of A Quiet Place are back in a terrifying sequel thirsty to tear your body apart. In this new chapter, the story picks up right where it left off with the Abbott family having destroyed their home in order to stay alive. Well, almost everyone. The tragic events force Evelyn (Emily Blunt), Regan (Millicent Simmonds), and Marcus (Noah Jupe) to leave their safety net and look for refuge in a treacherous journey that keeps them guessing what could be lurking around the corner.
Returning to direct is John Krasinksi, who reprises his role as Lee Abbott in a flashback sequence that puts us in the front seat to how the monsters arrived in the first place. Also returning to sonically expand the nightmare are sound supervising editors Erik Aadahl and Ethan Van der Ryn, who were nominated with an Academy Award for the first film.
"With A Quiet Place we worked closely with John creating the sonic logic and rules to things like how loud of a sound would attract these creatures' attention who are hyper-sensitive to hearing. When we started this film John's direction was to take all the logic and ideas we established and expand on them," Aadhal tells The Credits.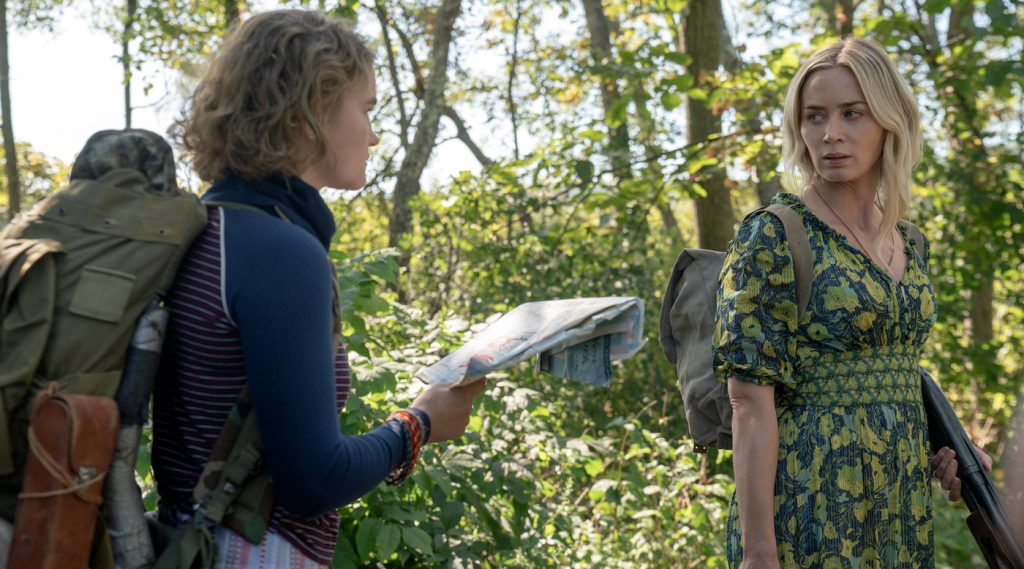 The hair-raising soundscape starts to churn from the very opening scene where the family is walking down a familiar path that they've intentionally covered with sand in order to mute their footsteps. As they reach the end, Evelyn's first step is captured in a close-up where her foot presses down on a pile of dry leaves–a sound that resonates like a trembling earthquake rumbling beneath you. It's one of my favorite moments," notes Aadahl. "To me, it's a beautiful metaphor I get chills thinking about since that uncomfortable tiny bit of sound is such a big deal emotionally for what this family is going through."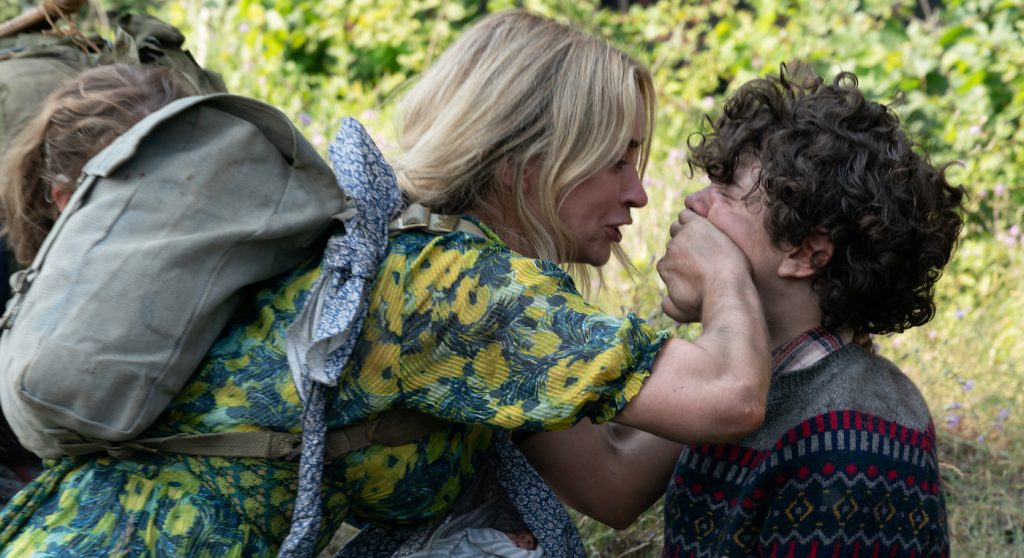 The aural journey parallels the family who is constantly on the run and in a state of fear. As the story unfolds, the audience is introduced to new characters like Emmett (played by Cillian Murphy) and different locations.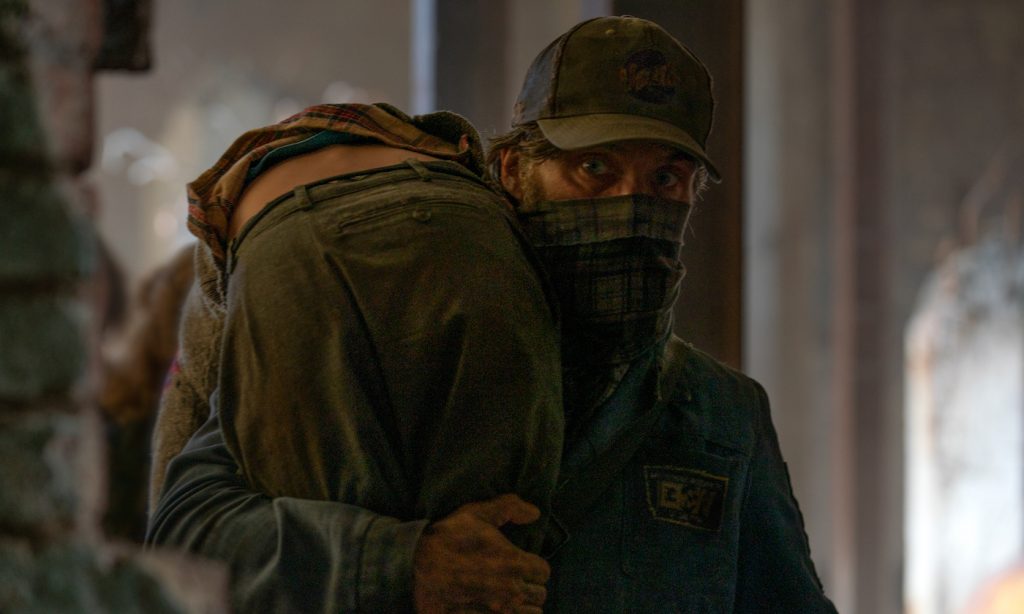 The sound team treated the new locations in a similar fashion heard in the first film using only realistic elements found in the universe. The tactic leaves a somewhat barren soundscape where only a few insects and crows flying overhead can be heard. This sonic style is what keeps the audience on edge to the slightest of noises.
When the Abbott's first engage with Emmett they spring a trap he has set to alert him of intruders–one loud enough to stir the monsters. When the creatures start to attack, sound shifts from the surrounding atmosphere to the character experience. "We rack focus away from the environment so we can focus in on the characters' breaths, footsteps, and the intimate panic of what they're going through," explains Aadahl. "We do this a few times in the film and then take license to focus on things as we move into them with our characters. As they come into Emmett's world, it's the first time they realize there might be dangers that go beyond the creatures in the world."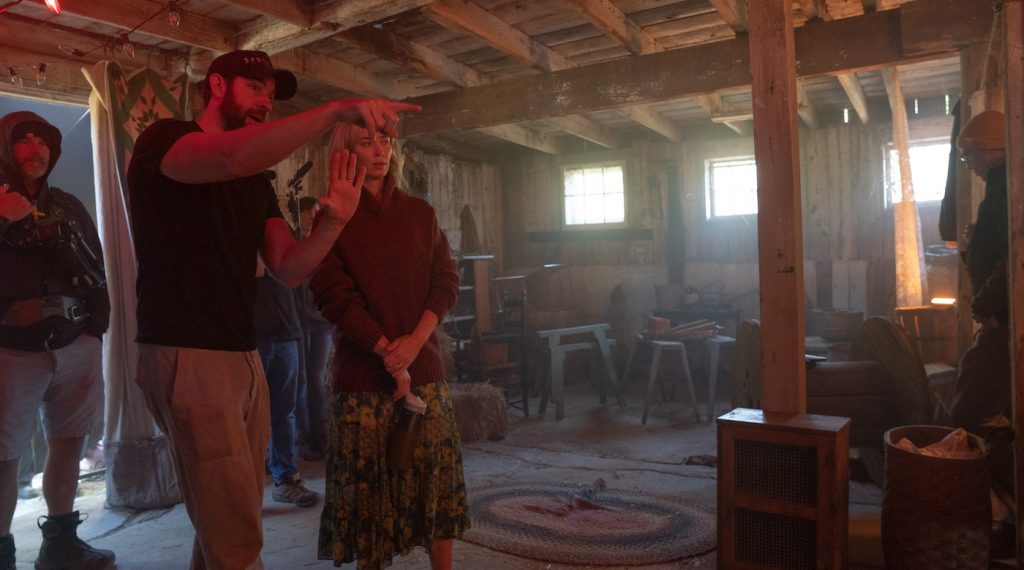 With Lee no longer in the picture, Regan, who is deaf (Millicent Simmonds is also deaf in real life), steps in to become the hero among the family. The story allowed the team to tap into her perspective, or what director John Krasinski calls "sonic envelopes," to create unique juxtapositions between picture and sound where you see what's going on but hear nothing.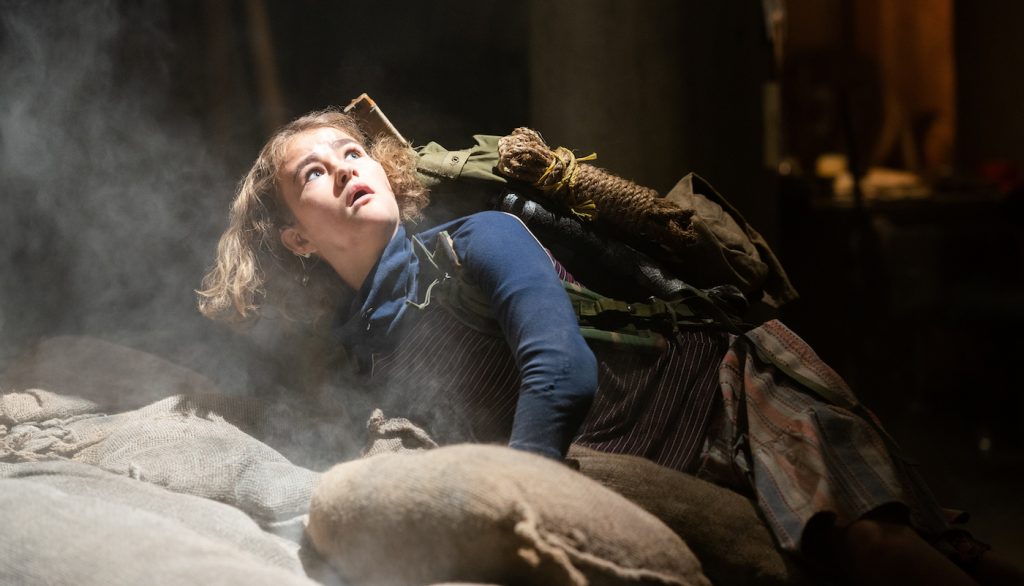 "With the sequel, we were able to internalize more of the sound with Regan," Van der Ryn points out. "We developed the idea of using sonic envelopes in the first film, and because Regan becomes the lead in this film, there's more opportunity to play with that idea. It becomes such a strong motor to drive the narrative forward and allows us to create this incredible contrast between the craziness that's happening in the world sonically. When we cut to her perspective, we take the sound out to low, muffled levels or completely remove it when she doesn't have in her cochlear implant. I think it's super effective at connecting us on a deeper level with what our characters are experiencing, especially Regan. With her being deaf it puts her in such a vulnerable position, so for an audience to step into that perspective is a powerful thing to be able to experience."
One scene, in particular, is when Regan wakes up in a train depot and realizes she's missing her implant. To establish the moment visually, the camera tracks her waking up and then follows her in a wider shot as she walks outside in a state of panic. For sound, the discussion was for how long the scene should be in complete silence. The team experimented with the climactic moment pushing to uncomfortable levels, saying it was the longest period of silence they did between the two movies.
"The moment creates this tragic connection with Regan and this real feeling of loss and emptiness," says Aadahl. "We held onto it as long as we could and it was John's idea to snap back into the reality perspective when Emmett touches her as she's kneeling on the ground. It creates this beautiful heartbreaking tender moment."
The scene wouldn't have been possible without sound pushing the agenda. "In that scene specifically, sound informed how the picture cut was going to come together," says Van der Ryn. "When she wakes up in the railroad station we were able to make a couple of cuts to the edit that allows us to stay in complete silence without losing the audience. It's a good example where on a film where sound is important it becomes this parallel integral process with the picture editing."
The expanding world also allowed sound to further develop the hideous creatures by expanding their vocabulary and searching vocals, which are based on real-world animals like dolphins, that use echolocation. "We designed new patterns to their calls as they're tracking their prey for key moments in the film," Adahl points out.
Mixing in Dolby Atmos, creature sounds were spatially placed 360-degrees around the room where their vocals and clicks could eerily play inside cavernous locations. "We played some scenes with almost no music so the tension really comes from the hunters and the hunted," says Aadal.
A Quiet Place II is in theaters now.
Featured image: L-r, Marcus (Noah Jupe), Regan (Millicent Simmonds), and Evelyn (Emily Blunt) brave the unknown in "A Quiet Place Part II." Photo by Jonny Cournoyer. Courtesy Paramount Pictures.