How the "Mare of Easttown" Editor Carefully Constructed HBO's Brilliant Murder Mystery
Easttown is filled with secrets and lies as thick as the townsfolk's accents. These deceptions cloud the journey to uncover the truth about a tragic and twisted mystery. It soon becomes clear that only detective Mare Sheehan (Kate Winslet) has the connections and clever intuition to catch a killer. Thankfully we didn't need our own detective notebook to track down the suspect. Mare of Easttown editor Amy Duddleston worked diligently to be sure viewers didn't lose track of a single clue while layering the suspense.
Mare balances personal relationships and a string of hardships while serving the town she's so devoted to. Shocking suspicions and revelations unfold throughout the series, but Duddleston is continuously leading the audience back to Mare's investigation. "It's always tricky because what the audience knows and what Mare knows, it's always a tricky balance," Duddleston said. "We're always asking that question."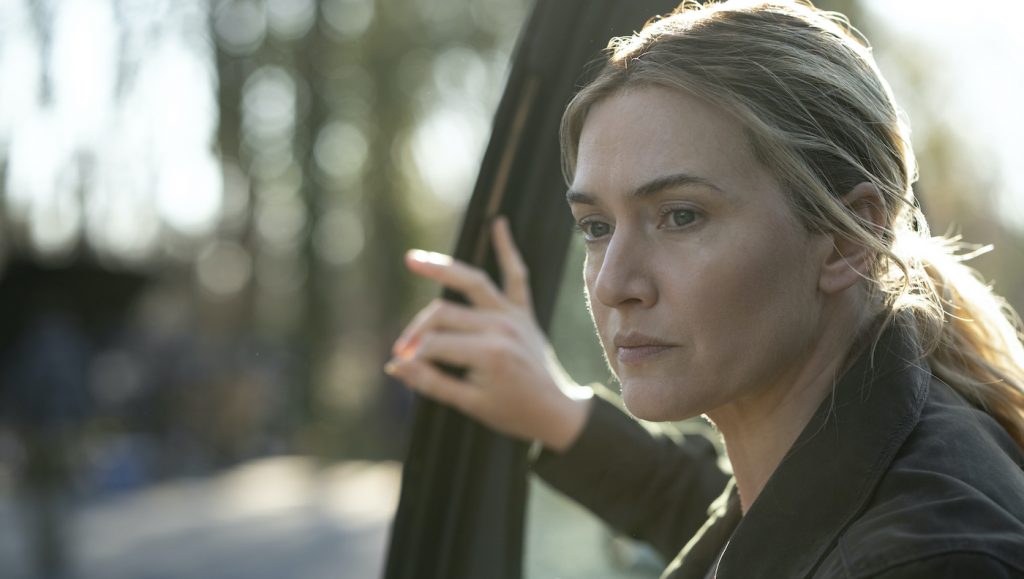 Early in our introduction to Mare, we discover her admirable control and compassion in managing difficult situations. She has a personal tie to nearly everyone in Easttown. While the investigation into the murder of local student Erin McMenamin (Cailee Spaeny) spreads to reach nearly all the characters in some way, Duddleston keeps her focus. "It's really just drawing the lines from the characters back to [Mare]," she explained. "The show is sort of from Mare's point of view, but it isn't. I always kind of keep that in my head. Who is this person to the central character? That really helps me keep it in focus."
Mare of Easttown is very deliberate with its secrets. Duddleston took great care to keep viewers guessing. "You're always thinking about how much you're giving away or how much you're protecting the rest of the story so that people don't figure it out," she said.
Mare is forced to confront worrisome suspicions when she finds the people who are closest to her are hiding their own ties to the victim. Some of the biggest moments in the series are revealed to the audience before Mare discovers them for herself. "Some of it is when you're revealing somebody's secrets and you have to remember, okay, Mare doesn't know this yet, but when is she gonna figure that out? It is a little bit of a balance in storytelling that you always have to keep in mind."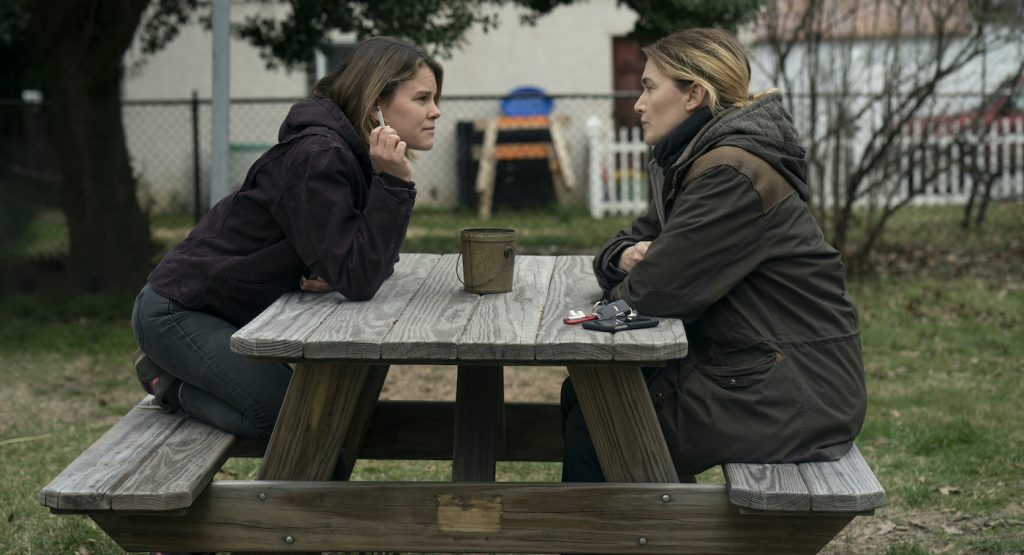 Critical to the story is the increasingly strenuous tension Mare balances between her career and the personal toll each case takes on her life. Duddleston helps viewers follow both threads. "Being able to track of everything, it's a huge concern especially in a show like this," she explained. "It's an emotional drama, but it's also a murder mystery. You're trying to keep everything together."
When COVID rocked the production schedule, Duddleston was put in charge of all seven hour-long episodes – a monumental undertaking. Filming was shut down for six months, during which Duddleston recut the entire show. The early episodes proved to be the biggest challenge. "It's the hardest part of the show to edit just in terms of just laying the story out and making sure that everyone can follow all the moving parts because there are a lot of characters."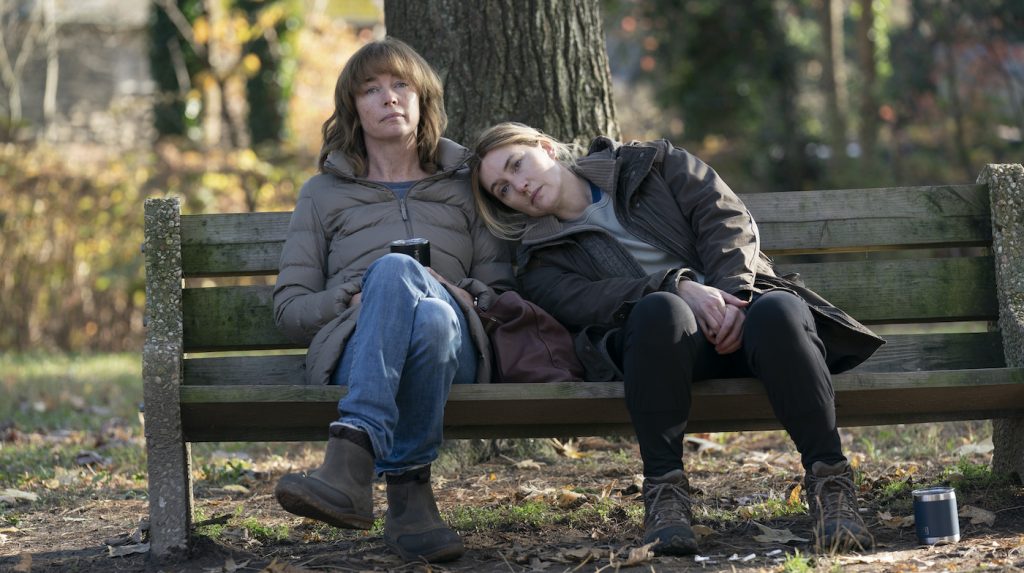 A lot of establishing information and critical action takes place in the first three episodes. The editing process was focused on helping guide the audience through the details that prove most important. That includes recognizing the show's large web of characters. "You have to remember that you saw them," Duddleston noted. "Repeating people's names. Just making sure that you clock their appearance and their face. It's really important. I actually had to point out to the show runner, we have to just say this person's name again, or you're not gonna know who the hell it is."
One unmistakable face is that of Academy Award and Emmy winner Kate Winslet. Her dignified and resilient portrayal of detective Mare Sheehan under fire is captivating. Duddleston helped to craft the character by determining the best performances to tell the story. "Kate Winslet really kind of lead the way in terms of making it really easy to choose," she praised. "She gives you choices, but in this embarrassment of riches sort of way."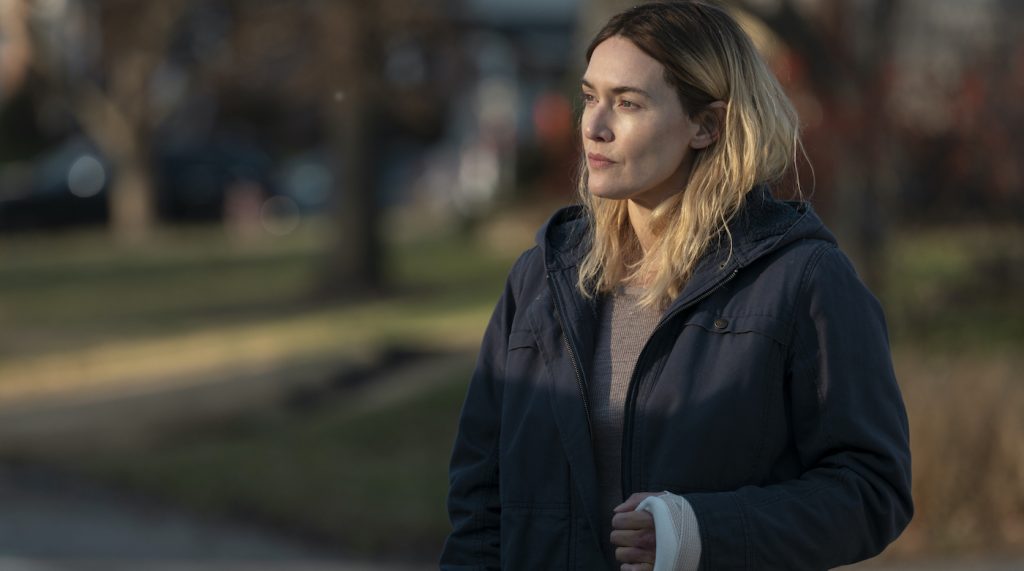 The series is fast-paced, portraying a hectic investigation and explosive twists and turns, but there are scenes that deliver immense emotional depth. In one scene, Mare visits a pediatrician for a painful conversation. Guided by director Craig Zobel, Duddleston embraced Winslet's raw and emotional performance. "I love doing things like that," she shared. "I'm never afraid to back off or to stay on it. I don't back off from things like that. I was very happy to play that out. She brought it. That's the thing, I didn't have to cut away. I really didn't. Sometimes when you cut, you have to. That was one scene where we just did not have to."
One of the most talked-about scenes took place not at the scene of the crime, but in a crowded bar. Detective Colin Zabel (Evan Peters) arrives in town with a reputation that outweighs his actual skill level. In his first vulnerable moment, Zabel let down his guard after a few drinks. "That scene was huge and drunk acting is not easy," Duddleston said. "[Peters] was so great and he gave so many different choices. He had a toned down version. He had a way over the top version. And then he had a version that we ultimately decided on, which was a little bit of each."
Luckily for viewers, most of the action ultimately made it to the screen. And while it may have felt like you needed to tape all the clues to a wall to unravel the mystery, Duddleston debunked that image. "The scripts were well written. There wasn't a lot of fat that was left out," she explained. "There weren't giant scenes that were like, 'Does this scene do anything for us? No. We can take that out.' That kind of thing. We didn't have a big murder board."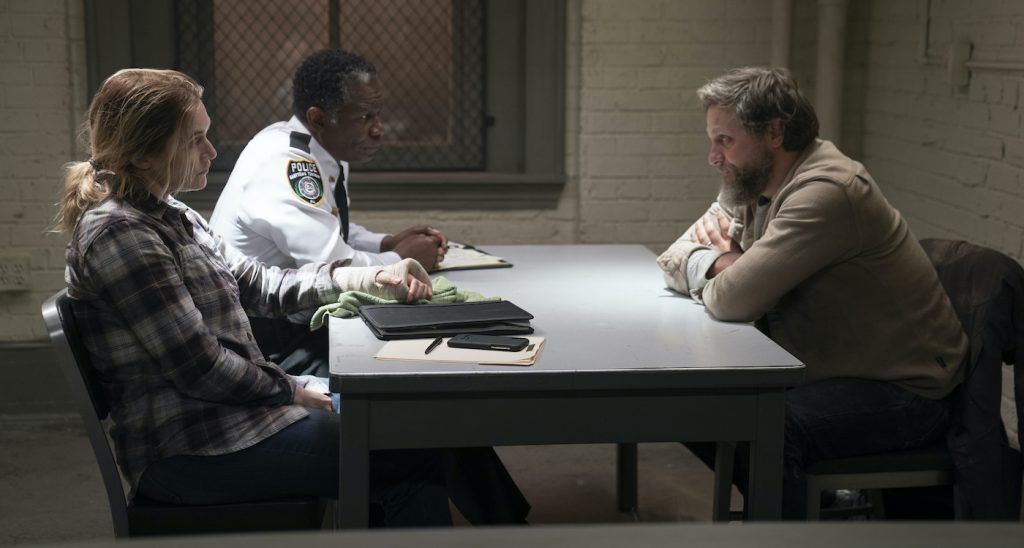 While the identity of a killer looms ominously over the series, the show works so brilliantly because of the relationships among the characters. Through only seven episodes, Duddleston was able to weave together heartbreak and humor to draw us into Mare's life. "There's emotional drama and the crime drama and the humor, too," she noted. "There's a lot of humor in the show. Bringing that out, I'm really proud of that. Just being able to make it funny in moments because life isn't always super depressing and sad. You have to laugh once in a while."
Mare of Easttown is now streaming on HBOMax.
For more on Warner Bros., HBO, and HBO Max, check out these stories:
"Lovecraft Country" Costume Designer Dayna Pink's Many Worlds of Fashion
New Images For "The Suicide Squad" Further Reveal the Misfit Mayhem
A New "The Suicide Squad" Trailer Reveals Who Sent Superman to the Hospital
Featured image: Kate Winslet. Photograph by Michele K. Short/HBO