"Lovecraft Country" Costume Designer Dayna Pink's Many Worlds of Fashion
Creator Misha Green's Lovecraft Country was one of the most startling, sumptuous series of 2020, and one of the big reasons why it looked so good was the work of costume designer Dayna Pink. Designing looks for everything from shoppers on Greenwood Avenue in 1921 Tulsa to soldiers during the Korean War to the Afrofutrisim of a multidimensional world set in space, Pink's designs were integral to the success of Lovecraft Country.
Lovecraft Country's ambitious 9-episode arc is equal parts horror, drama, sci-fi, and social commentary. Set largely in the Jim Crow era, the series feels like a supernatural historical exorcism, tracking the journey of Atticus Freeman (Jonathan Majors) and Letitia Lewis (Jurnee Smollett) as they criss-cross the country in search of Atticus's missing father, with the series incorporating the Tulsa race massacre of 1921, the funeral of Emmett Till, and horrors not quite of this world but dredged from the psyche of America itself.
We spoke to Pink about tackling such a lushly envisioned series with style. This interview has been edited for length and clarity.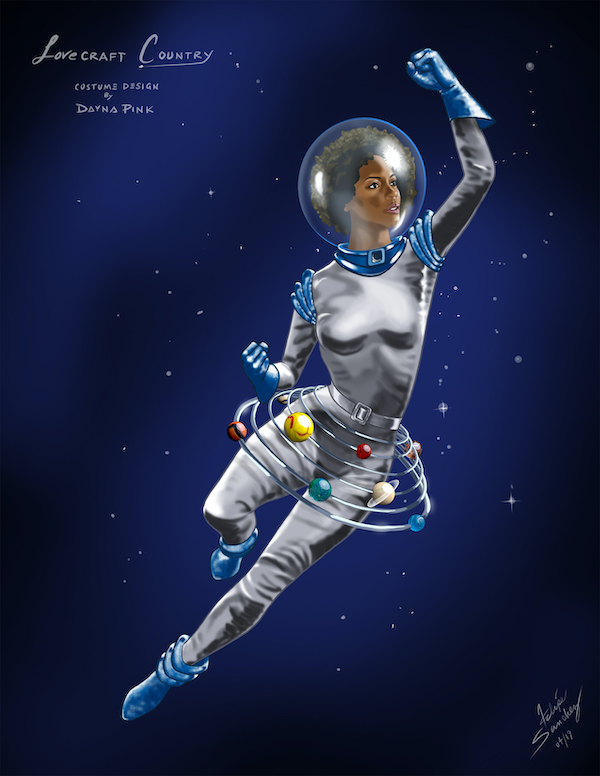 I'm curious what your color palettes were for the characters, and if you used certain colors for our protagonists like Atticus and Leti? 
The colors we used were softer and creamier for the background characters, and more saturated for our heroes. We wanted to emphasize our characters at certain moments and that's when we used brighter colors. For example, the teal dress on Leti [during episode 3, "Holy Ghost"], the mustard henley on Atticus [during the pilot, "Sundown"], and Ruby's blue dress at the block party [also during the pilot].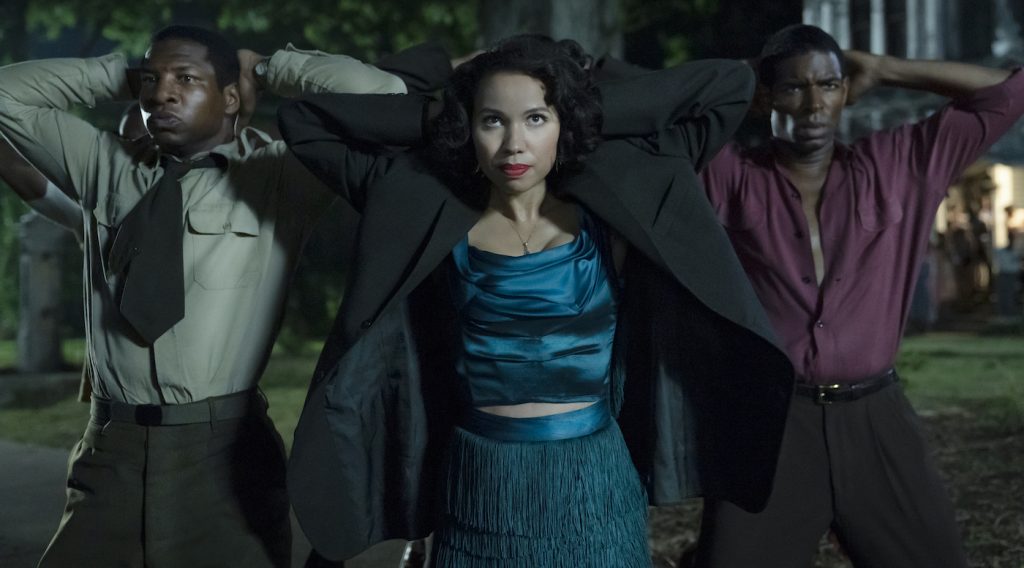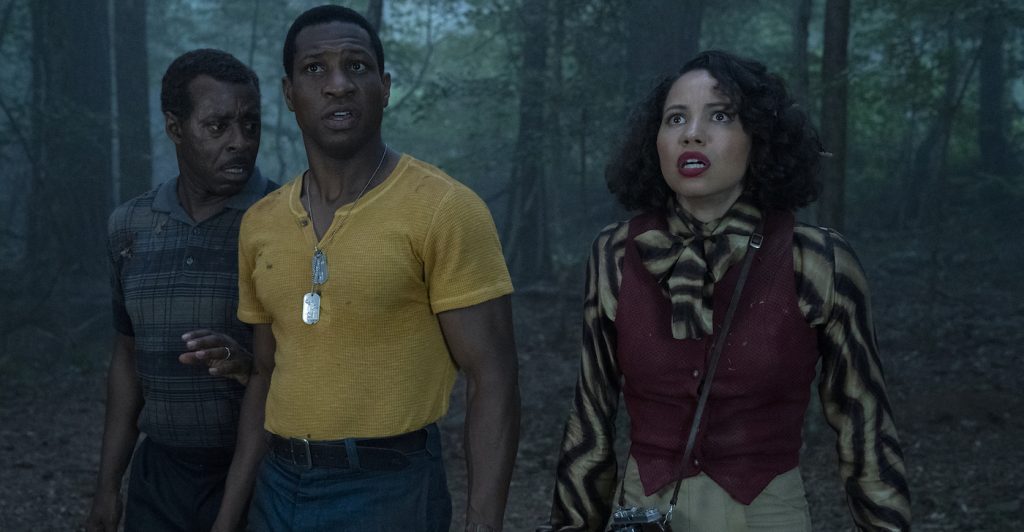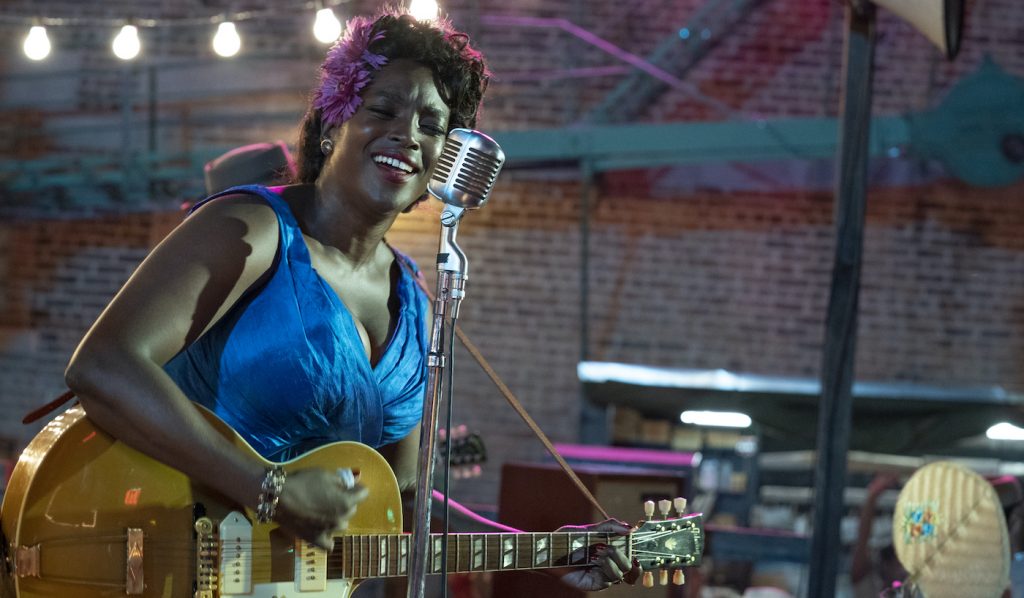 What initial conversations did you have with Misha Green about the overall look of the show, and how did those conversations inform your choices?
Misha gave me the amazing gift of letting me create without boundaries. We weren't held down by having to follow the exact rules of the period so we were free to be front and center when we wanted to be without distracting from the action.  
What was your research process like for the series? How did you approach the historical elements, like the Tulsa race massacre, versus the supernatural bits?
We felt compelled to be true to certain events in the show like Tulsa and the funeral of Emmett Till. Those were moments that our research led the way for us to honor the events and not use any narrative other than what we found in photos. Then, conversely, we got to create our own reality when we were in space, or even just recreating the period. This show was a wonderful dance between what took place at that time and what the story was allowing us to create.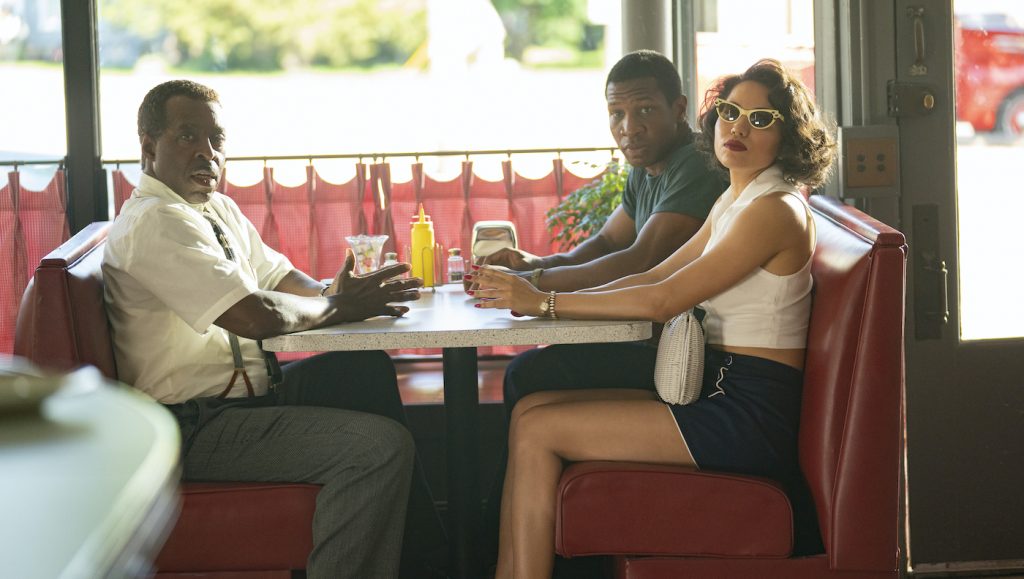 There's a lot of action in the series—how much did you factor in wear and tear and flexibility into your designs?
So much! We had to consider every move and every stunt in order to make sure there were enough multiples, plus enable our characters to run, jump, and fall. There were lots of conversations about what Leti could do in heels and the answer was A LOT!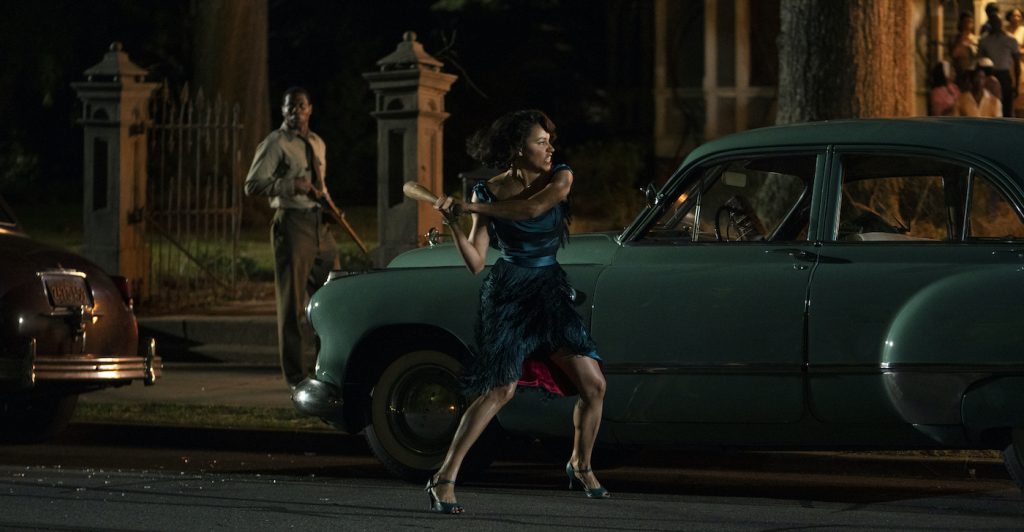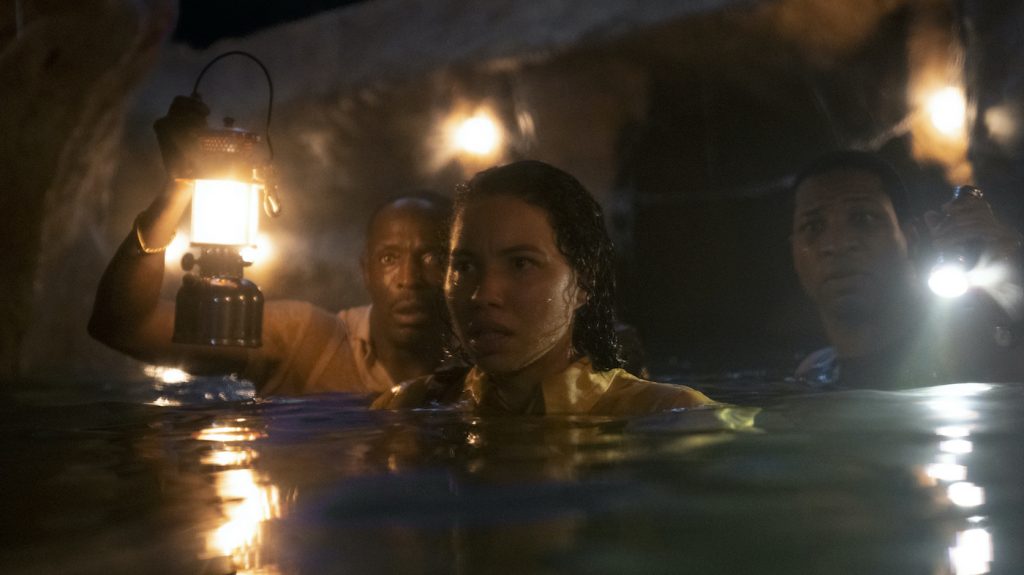 Do you have a favorite look in the series?  A favorite article of clothing or design?
It is so hard to choose one thing that stands out for me. The whole experience of creating these pieces and helping tell these stories was a huge gift for me. I can give you a few. Leti's teal fringe dress in episode 3, "Holy Ghost," and Ruby's blue dress from the pilot episode.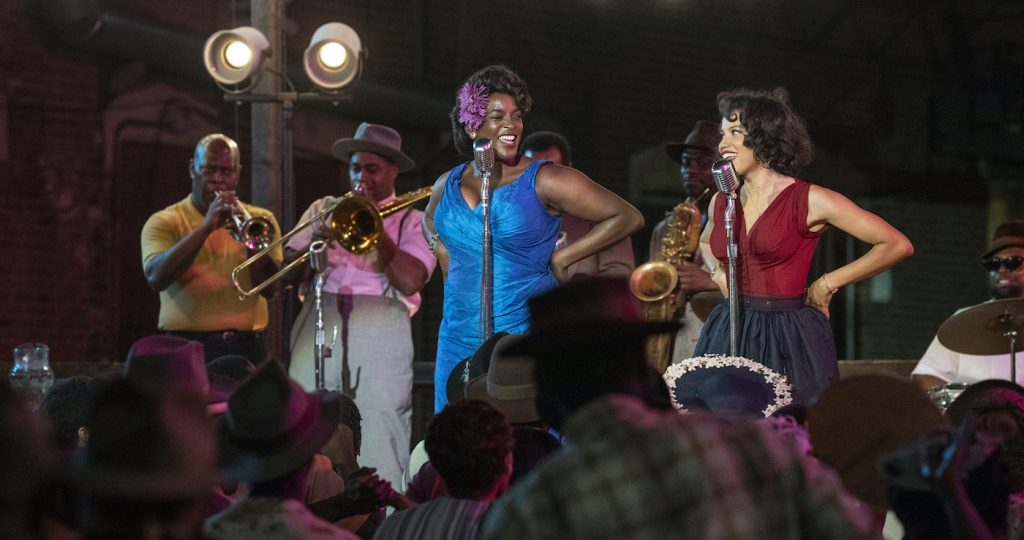 Then there's Atticus' soft seafoam t-shirt from the pilot because that was the first piece I found for the show, and it opened up the world to me.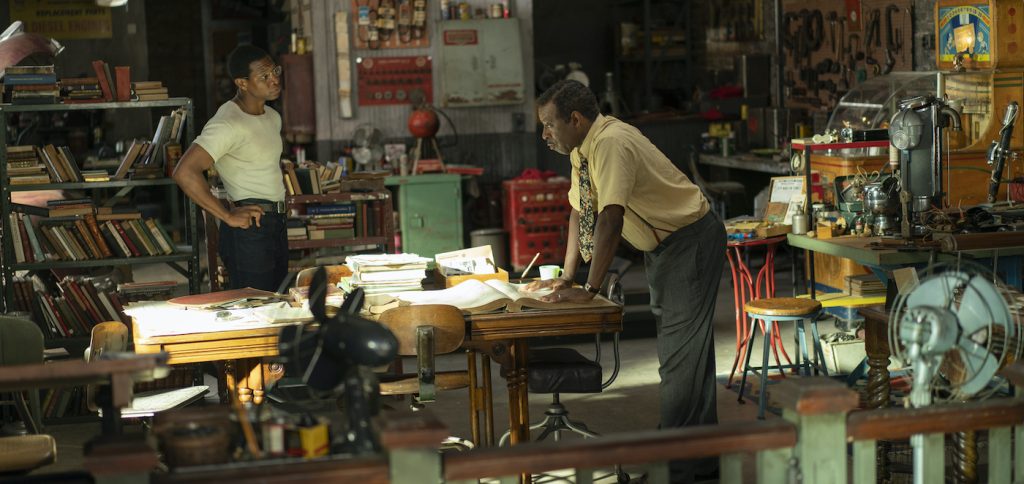 And finally, everything Hippolyta [Aunjanue Ellis] wears in Episode 107 "I Am."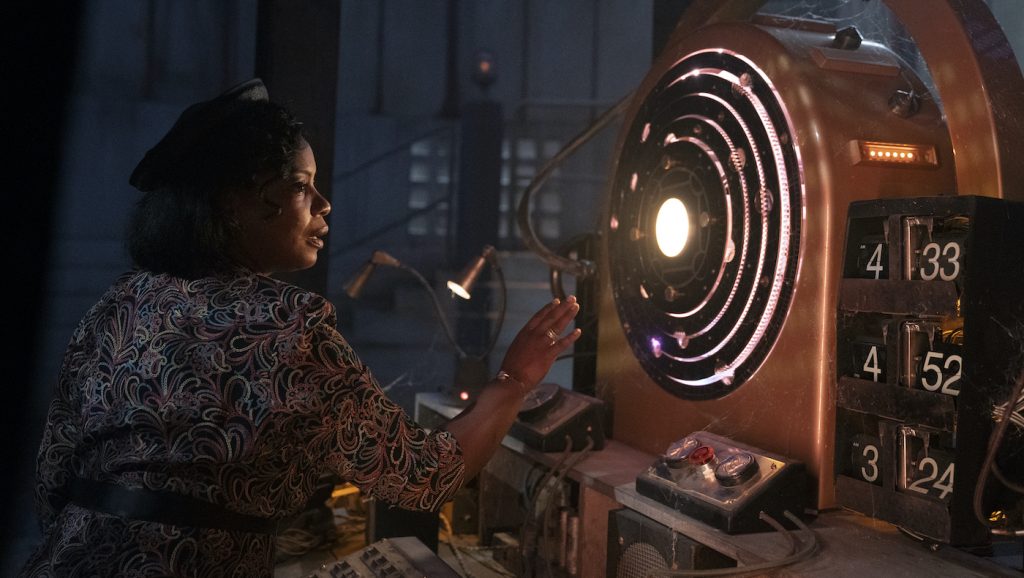 What was your approach in differentiating our protagonists from the series' villains?
I really wanted the audience to want to touch our heroes. Their pieces were pretty much exclusively textured and filled with movement. The villains' pieces were less inviting. Crisper and sharper-edged. They were meant to be observed and not necessarily touched. Christina's dresses and hats had a much harder edge than those of Leti or Ruby.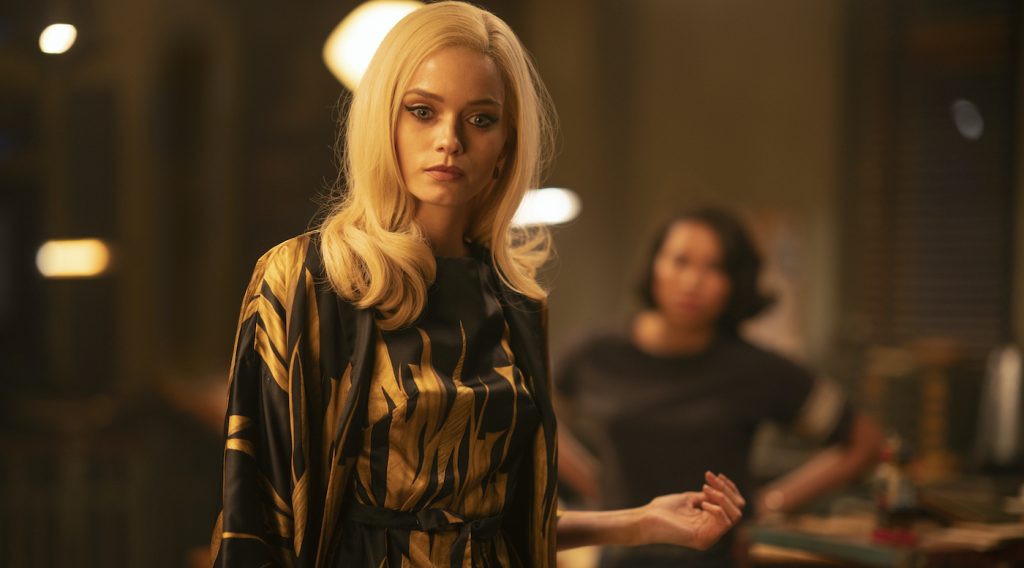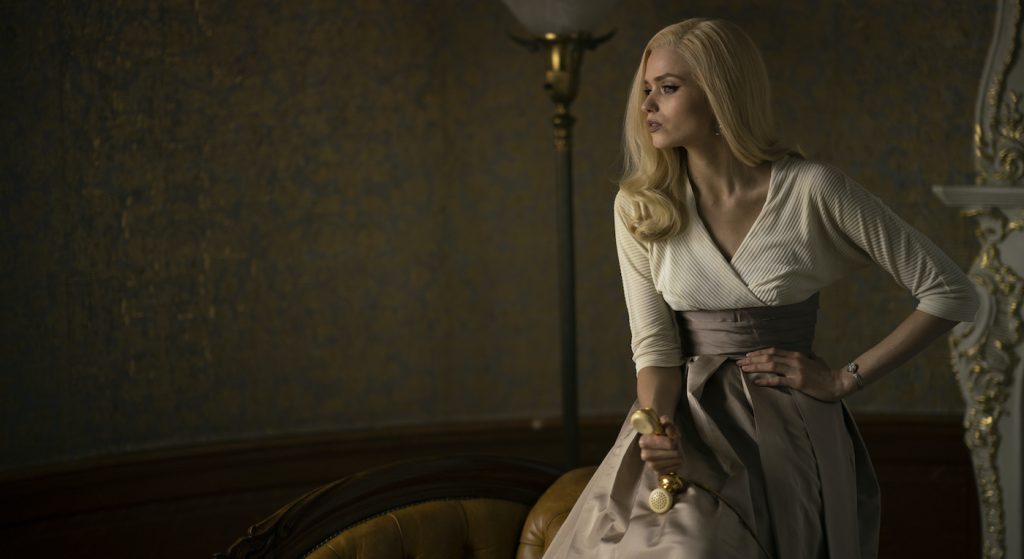 Each episode feels almost like a self-contained film, especially the Korea episode "Meet Me In Daegu" and the multidimensional episode "I Am"—how did you go about designing for those two in particular?
I did it with curiosity and a full dose of gratitude. We researched what we could and then added our special sauce to take it to another level and add the fantasy element. We made almost everything in-house, and had offices covered in feathers and leather for months!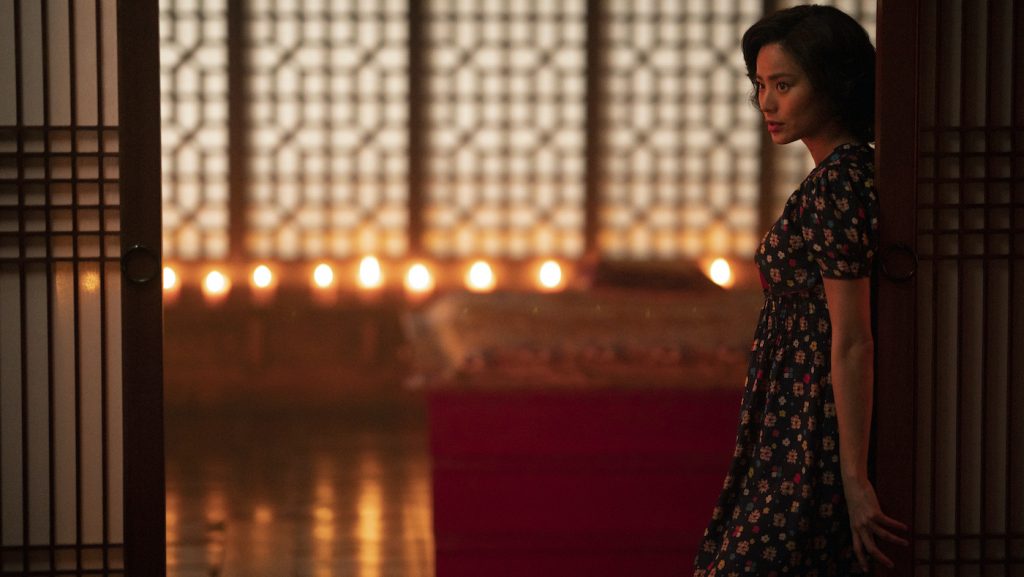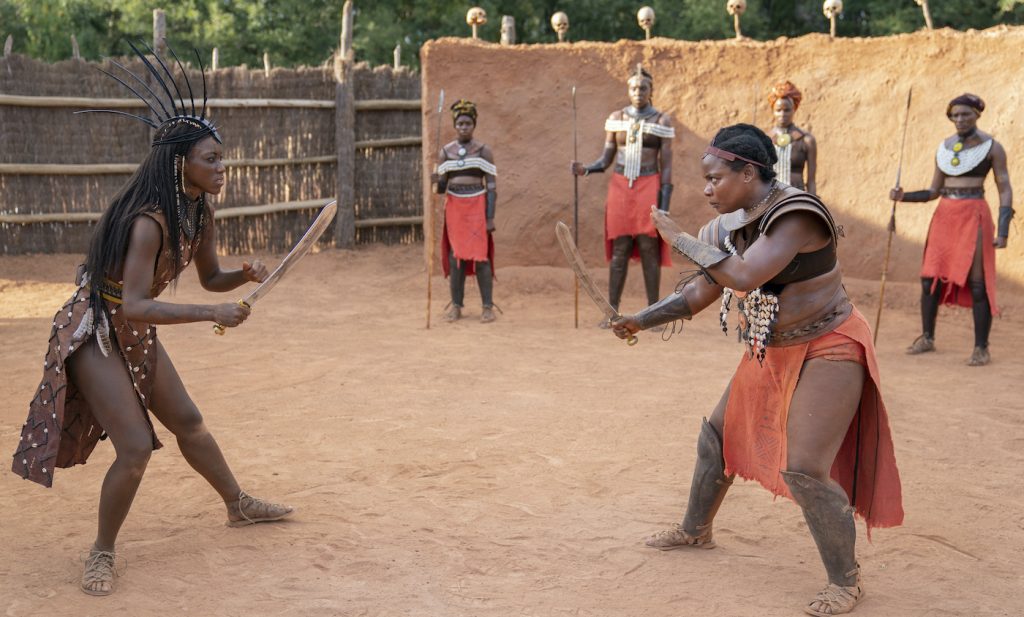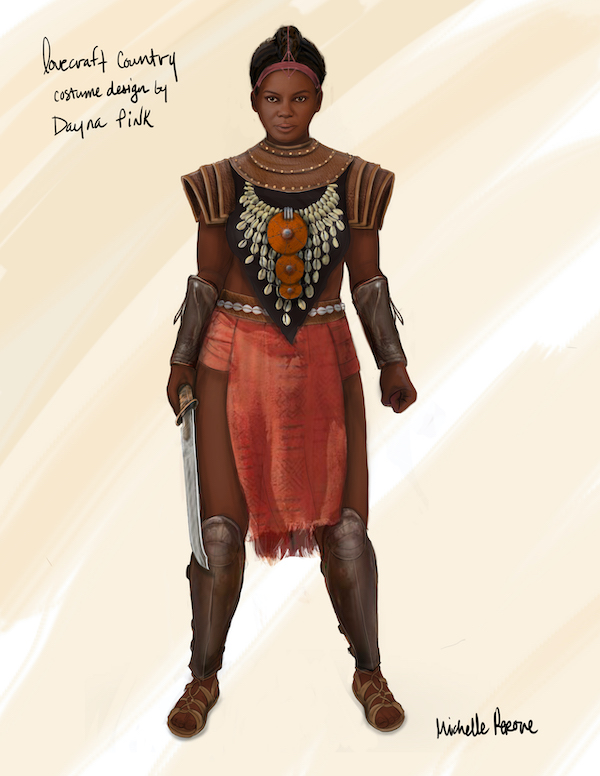 For more on Lovecraft Country, check out these stories:
"Lovecraft Country" Production Designer Kalina Ivanov on Melding History & Fantasy
"Lovecraft Country" Creator Misha Green on Confidence and Taking Risks in Hollywood
"Lovecraft Country" DP Michael Watson on Lensing HBO's Multi-Genre Hit Series
"Lovecraft Country" Director Cheryl Dunye on Shapeshifting & More in Episode 5
Featured image: Aunjanue Ellis. Photograph by Eli Joshua Ade/HBO