"Mare of Easttown" & "The Underground Railroad" Hair Department Head Lawrence Davis
It's rare enough to get an opportunity to work on one really good show in a year, but for hair department head Lawrence Davis, his handiwork can currently be seen on two of the best shows on television. One is Barry Jenkins' achingly cinematic The Underground Railroad, his adaptation of Colson Whitehead's Pulitzer Prize-winning novel and currently streaming on Amazon Prime Video. Davis was tasked with helping sustain the looks of characters, led by Thuso Mbedu's shattering performance as Cora, who are fleeing slavery in a southern plantation via an actual underground railroad. In HBO's Mare of Easttown, Davis helped Kate Winslet—dropping the Queen's English and deploying a Delaware County drawl that's swiftly becoming an iconic display of nailing a regional accent—and her fellow castmembers credibly create the suspicious citizens of the titular Philadelphia suburb by giving them all realistically rough-and-tumble locks.
"One thing I was told from the beginning is it's all about bed hair," Davis said of his work on Mare of Easttown. "That's it, if you do that, you'll have it all right." I made extra sure Davis hadn't said bad hair, which Winslet's messy ponytail approach (lovingly mocked in this outrageously funny SNL sketch) wouldn't qualify as. Winslet has an envious mane in real life—in Mare, it looks, well, like it's been gathered into a ponytail, if gathered at all, straight from bed. Davis pulled it off.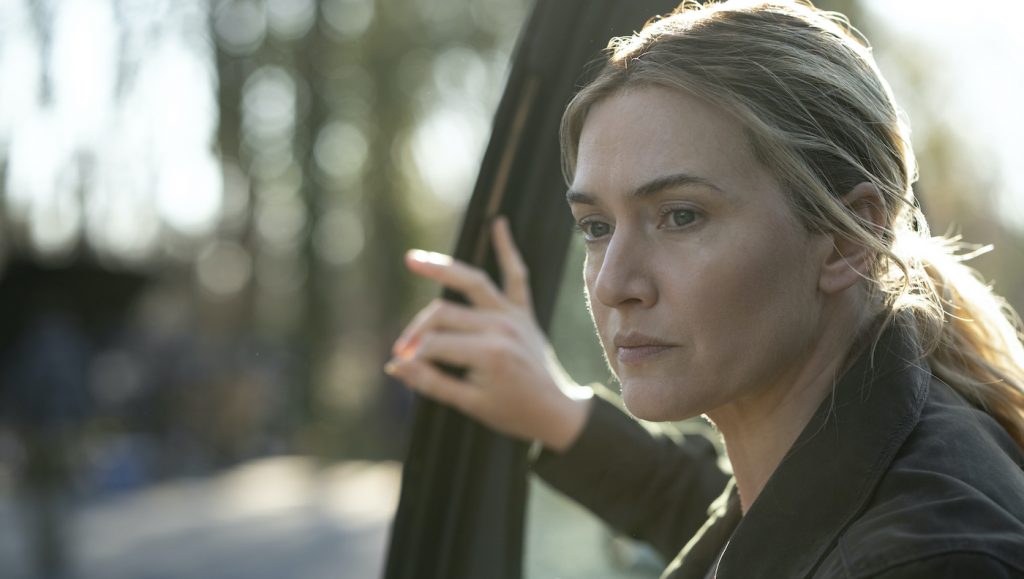 "That's the approach I took from day one," Davis continues. "Stop and step away. Don't go too pretty, don't go too far, just step away. That was my whole thought, bed hair, everybody is working-class, do that thing and step away."
Winslet's Mare Sheehan is a police detective working the case of a young mother who was shot and killed and left in a river. Easttown was riven, only a year previous, by another young woman who simply vanished. One of the many joys of the show is how everyone, possibly save Mare and her indomitable mother, Helen (Jean Smart, having a ball) seems like a possible suspect. Mare knows everyone in town, and everyone in town really looks (and sounds) like they belong there. That includes Mare's best friend, Lori Ross (Julianne Nicholson), her ex-husband Frank (David Denman), and the young cop assigned to work the case with her, Detective Colin Zabel (Evan Peters, nailing the DelCo drawl despite being from St. Louis). Even the town's newcomer, the literature professor and former author Richard Ryan (Guy Pearce) looks suitably unglamorous.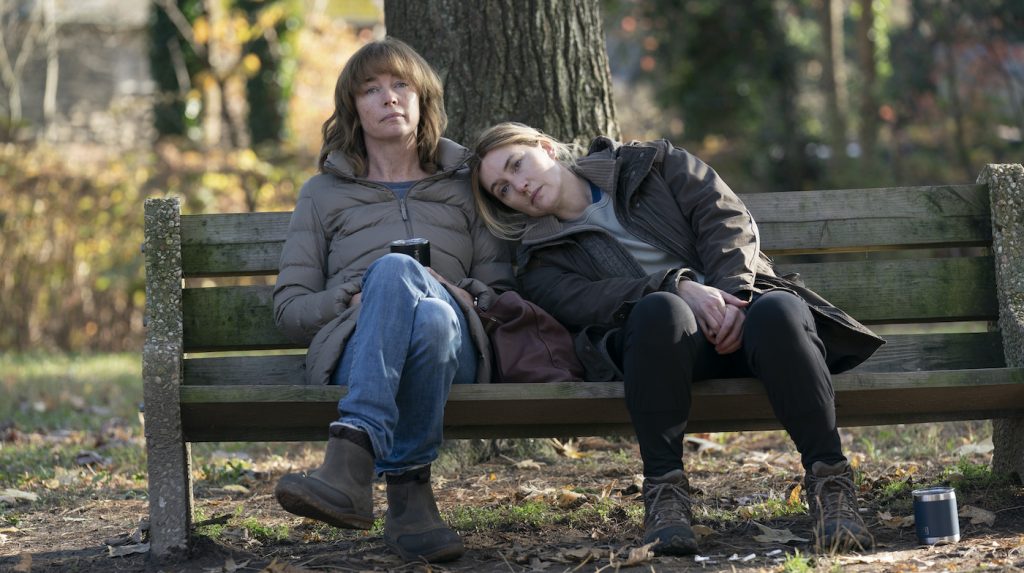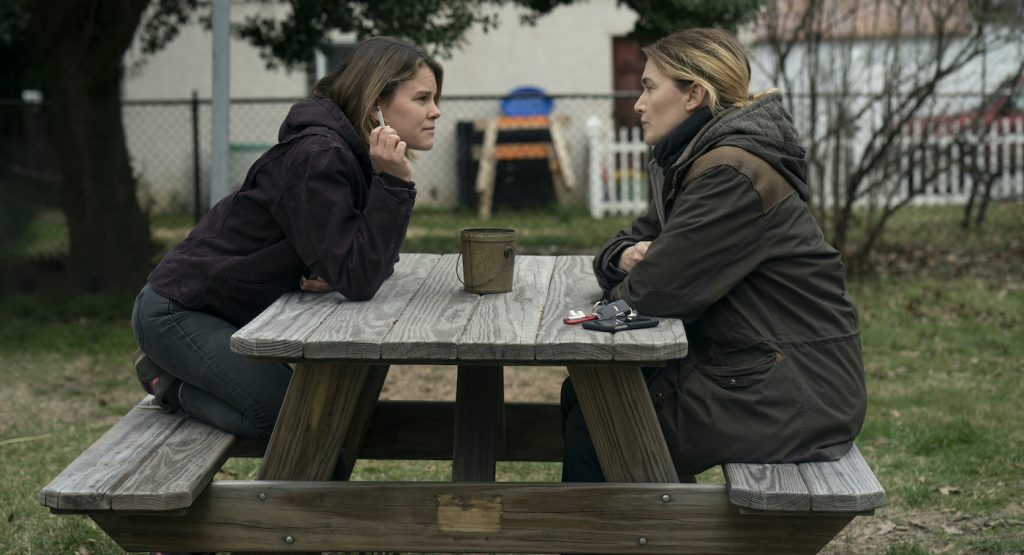 "Bed hair is basically a brush through and go technique," Davis says. "Or, a don't brush through and go." Yet for Winslet's hair, which looked so natural and so much like her own hair, only messier and unwashed, a wig was deployed. Davis said wigging Winslet just made the shooting days a little faster for everyone involved. "Kate was wigged for the show, but it still had to look authentic and to come across as her natural hair that she just threw it up in a ponytail and that was it. My mind as a hairstylist said to step away, but my hands are saying beautify, beautify! [Laughs]. That's when I have to tell myself to just stop."
Mare was one of the first shows to return to production during the pandemic, which presented extra challenges for Davis and his collaborators. "Everyone was in a particular zone, it made the day a little harder, but we made it through," he says. "HBO took really good care of us. The guidelines were strict,  and they stood their ground with it and we made it through."
His work on Barry Jenkins' The Underground Railroad presented a whole different set of unique challenges. "It was definitely a labor of love," Davis says of the shoot, which took place in Georgia and South Carolina. "I read the book, it's such a great story, and a great adaptation by Barry. His interpretation required just an amazing collaboration. Filming in the middle of summer in the south was hard, but it made it authentic and feel very real. We had a whole organic approach to it."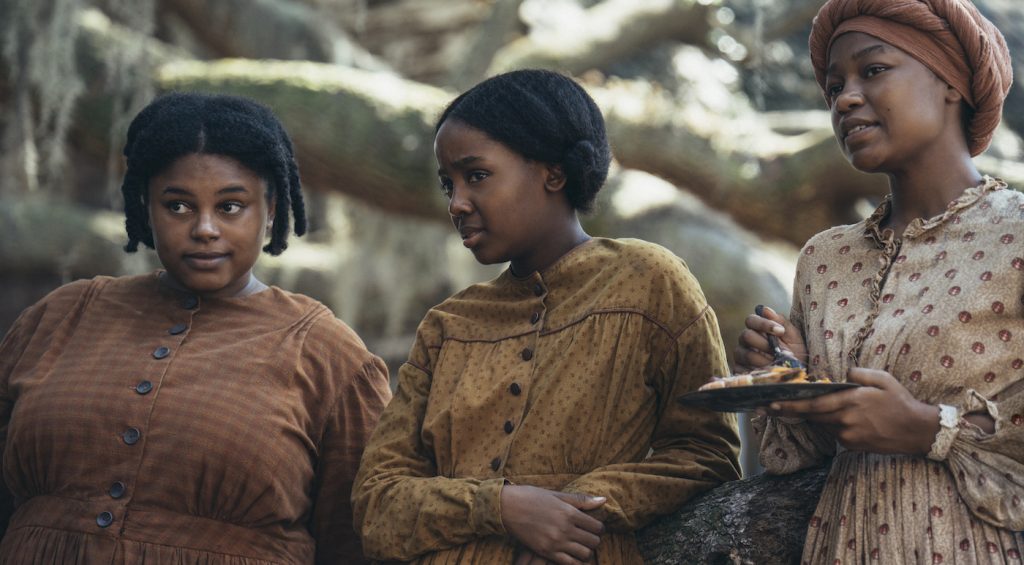 That approach meant that for the actors playing slaves, they wore their hair natural, which presented challenges, especially during episode 2, when Cora makes it to Griffin, South Carolina, which appears to be a paradise of racial progress and harmony compared to the hell that was the Georga plantation she escaped from.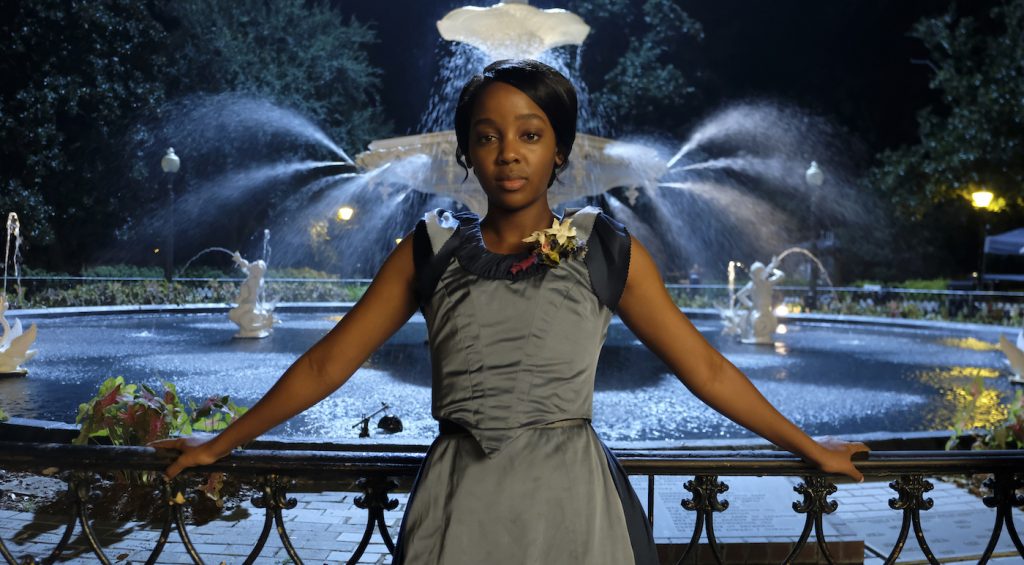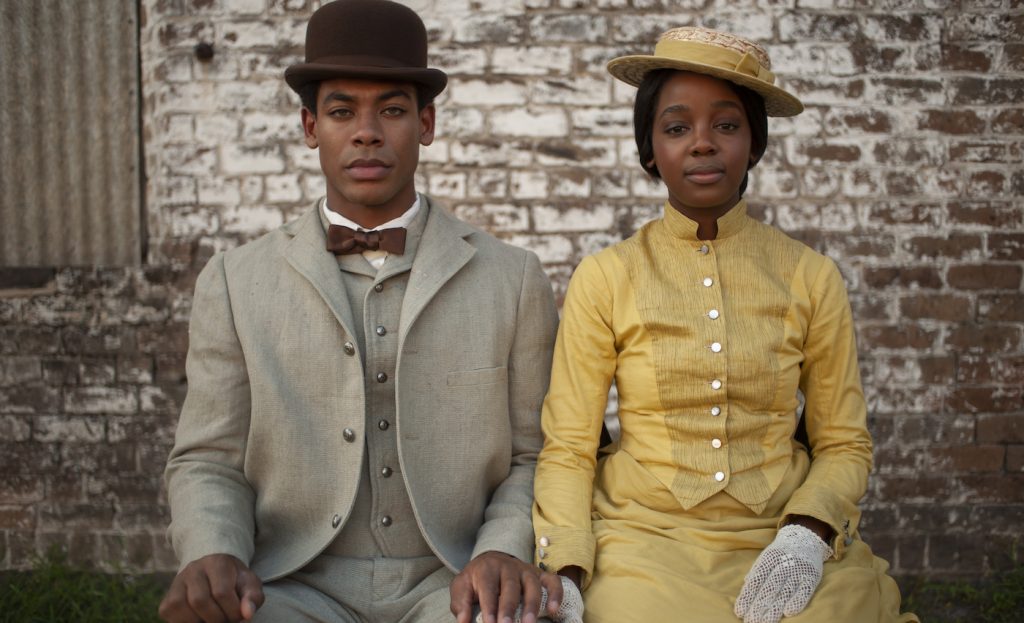 "In episode two, we shot in South Carolina, with the humidity, we had that formal dance scene, and it was one of the opportunities to use a lot of wigs because of the heat and the strict styles they had to wear in Griffin. So that was one advantage of using a wig, it was very handy and helped a lot."
Davis's main preoccupation in The Underground Railroad was Cora. "If she was on the run, I definitely didn't touch her up, I left her alone because I wanted that look to be very natural and organic," he says. "She needed messy hair and to look disheveled. The only time I'd clean her up if there was an excessive amount of dirt. I pretty much took care of Cora and designed her look for the entire show. Makeup was very intstrumental, of course, adding mustaches and facial hair, and the collaboration between costume, hair, and makeup was great."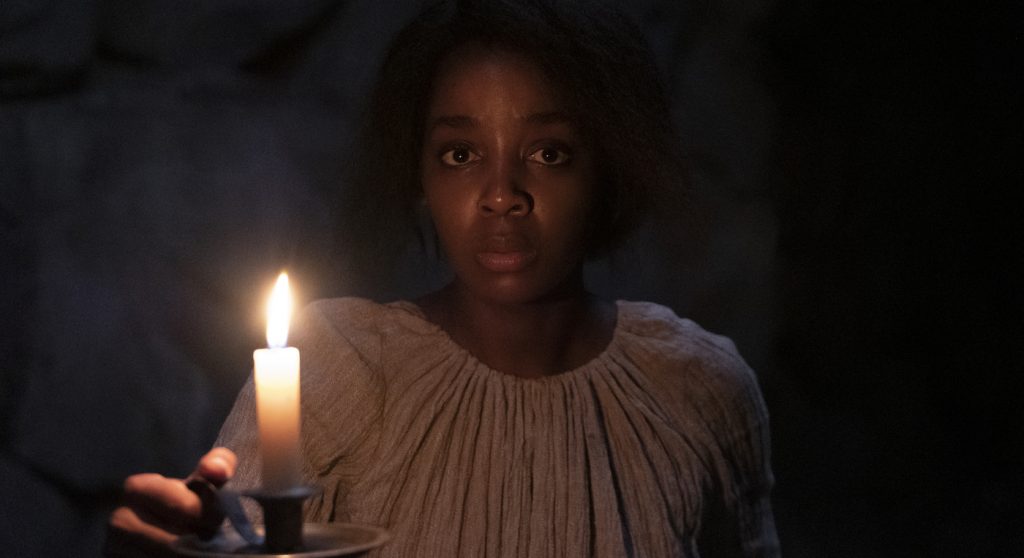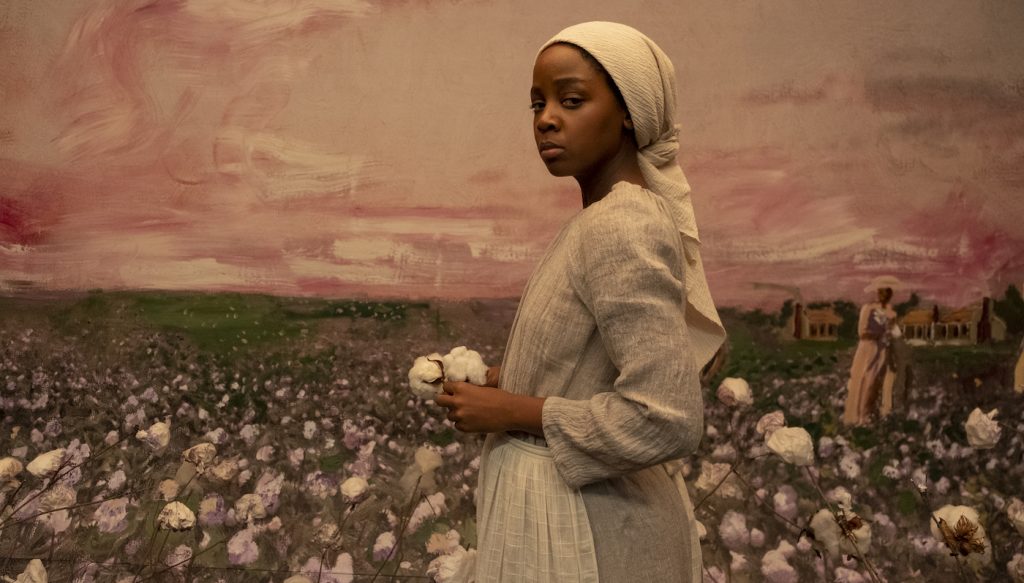 For research, Davis relied on old newspaper clippings, the internet, and fellow hair department heads and stylists who worked on other projects set during the slavery era. He took a similar approach to Mare, digging up old newspaper clippings from Easttown Township, as well as one of the tricks of his trade—old yearbooks.
"That's one of my go-to's, the old yearbooks because you see exactly how people looked, whether it was a popular bang or a shag."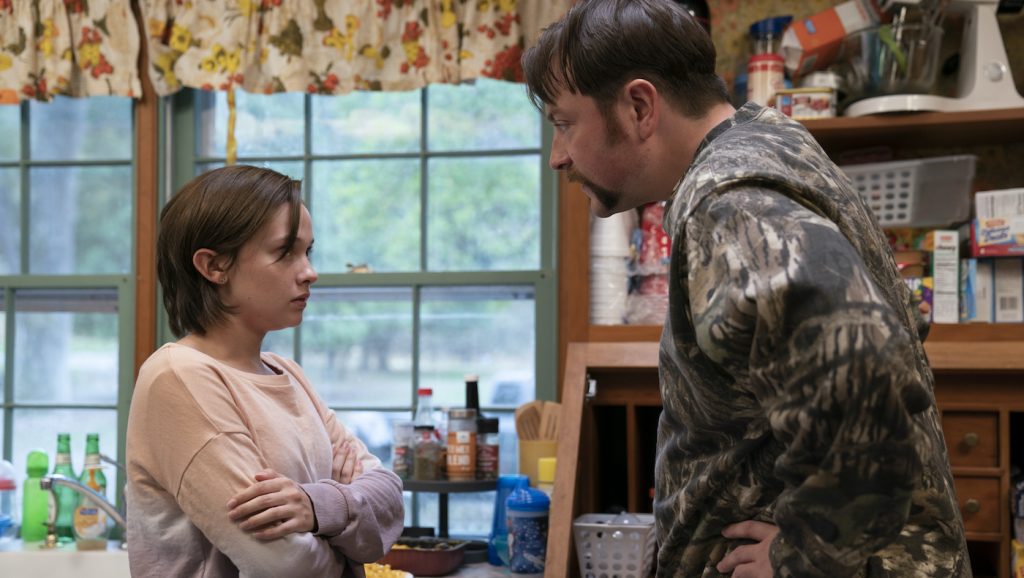 Davis says that sometimes the biggest challenge he faces is the subject matter itself, which in the case of these two projects, was dissimilar but disturbing. "The great part about working on these projects was that both Amazon and HBO were very sensitive to the subject matter. With Amazon, they had counselors on set for us, people who were aware of the effect of the subject matter on the crew, so they were mindful of keeping us protected. It was very kind of them to provide it."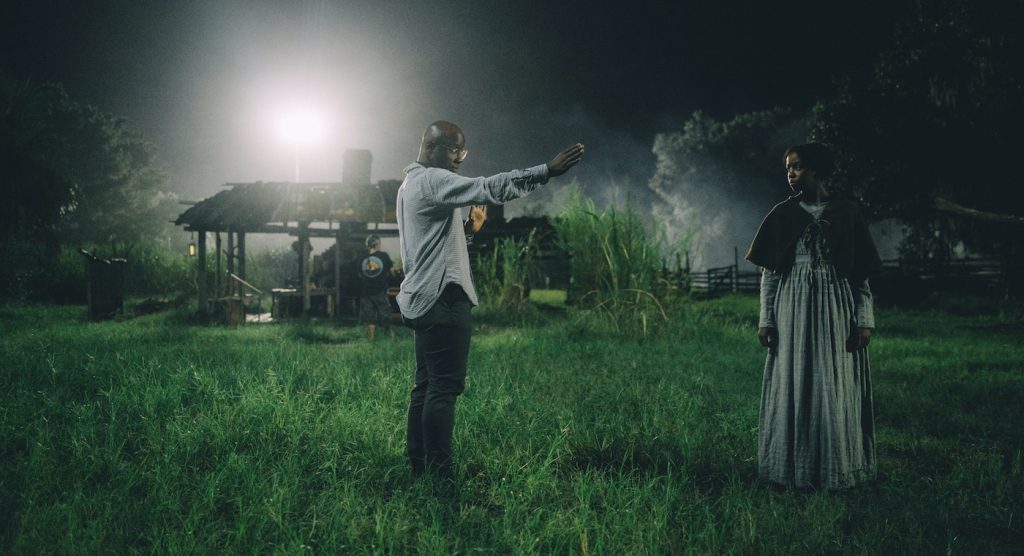 Davis's work means that sometimes he's researching pictures of crime scenes, be they gunshot victims, as in Mare, or lynchings, as in The Underground Railroad. The work is gruesome but necessary. "It's all about interpretation and bringing a story to life," Davis says of the research. "There's always an element of learning something on every project I do, whether it's about slavery or forensics or about a town itself. I feel good because these two stories we told impacted people."
Mare of Easttown is currently available on HBO and HBO Max, and The Underground Railroad is currently streaming on Amazon Prime Video.
Featured image: L-r: Thuso Mbedu is Cora Randall in "The Underground Railroad." Photo by Kyle Kaplan/Courtesy Amazon. Kate Winslet is Mare in "Mare of Easttown." Photograph by Michele K. Short/HBO