Director Barry Jenkins Mixes Beauty and Brutality in "The Underground Railroad"
The Underground Railroad has been a long time coming in Barry Jenkins' imagination. As a kid growing up in Miami's rough Liberty City neighborhood, the writer-director pictured literal railroad tracks running beneath the earth. Fast forward to 2014, when Jenkins thrilled to Colson Whitehead's Pulitzer Prize-winning novel and secured adaptation rights even before he'd finished promoting his Oscar-winning Moonlight movie.
After completing If Beale Street Could Talk, Jenkins set to work on the 10-episode adaptation slated to start Friday, May 14, on Amazon Prime. Filmed over the course of 116 days in Georgia, The Underground Railroad features sumptuous cinematography from cinematographer James Laxton and a beautifully unnerving score by composer Nicholas Britell, both Oscar-nominated for their contributions to Moonlight. The high-end design elements frame a breakthrough performance from South African actress Thuso Mbedu in the role of runaway slave Cora. Fleeing the unspeakable horrors of a South Carolina plantation, Cora sets off on a perilous journey through North Carolina and Tennessee before joining a community of free Black farmers in Indiana.
"We really wanted the audience to walk a mile in the character's shoes," Jenkins said during a Zoom roundtable last week. Speaking to The Credits and other participants, Jenkins explains why his production required an on-set therapist and described the challenges faced in bringing his epic-scaled vision to the small screen.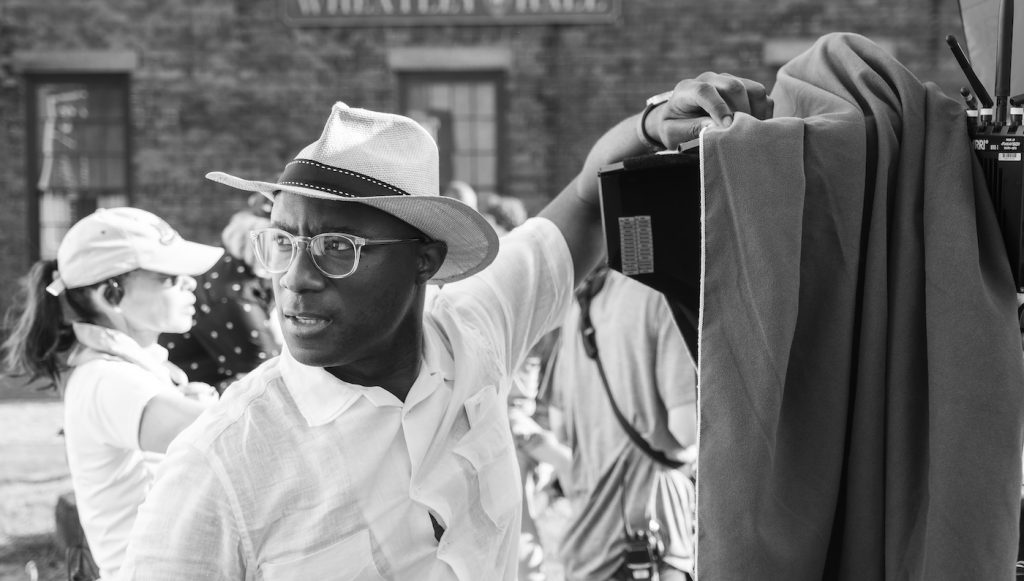 On the inspirations behind Underground Railroad's lush visual aesthetic.
We looked at the paintings of [Chicago artist] Kerry James Marshal and also the photography by an Australian photographer named Bill Henson. But really what determined the look was that in the writers' room, we decided that each time Cora arrived in a new state, it would look and feel the way it did because it was a manifestation of Cora. That was the starting point for the aesthetic. The other thing we decided early on is that we wanted as few edits as possible. Instead of cutting to a new shot, we would create a new shot with movement of the camera, often motivated by the movement of a character, usually Cora.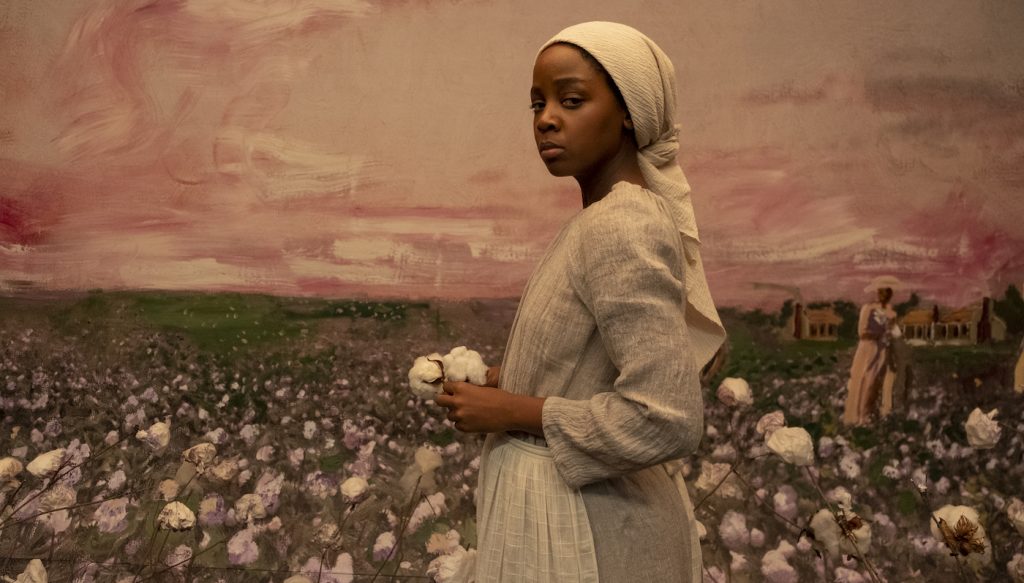 On adapting The Underground Railroad novel as a limited series.
The book is naturally episodic. Adapting it became about excavating things from the book and getting them into script form, and then working with the actors to understand this story we're telling. It was a long process. Some of the images [depicting extreme brutality] are rooted in fact, in the actual lived experience. In a shorter time frame, these images can be so loud that they overwhelm what I call the softer images. I felt like giving Cora the full space to encounter all these beautiful people over the course of 10 episodes versus one feature was the best way to capture the full spectrum of her experience.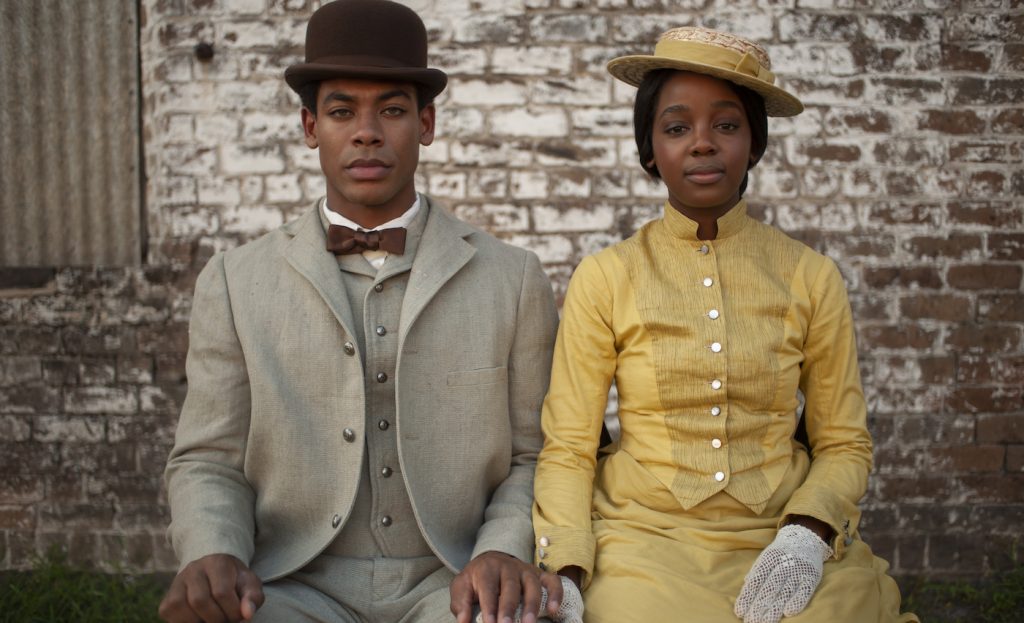 On the show's graphic depiction of white-on-Black violence including whippings, beatings and burnings.
People say these images are so beautiful but what's happening in these episodes is so brutal. But it's beautiful while these things were happening. It would be almost irresponsible of me to remove the [natural] beauty from these happenings. It's some attempt at verisimilitude. This is what it looks like for the characters. This is what it should look like for the audience. Instead of spending all this time trying to fight the elements, trying to fight mother nature, you start working with the current and go "Let the water be water."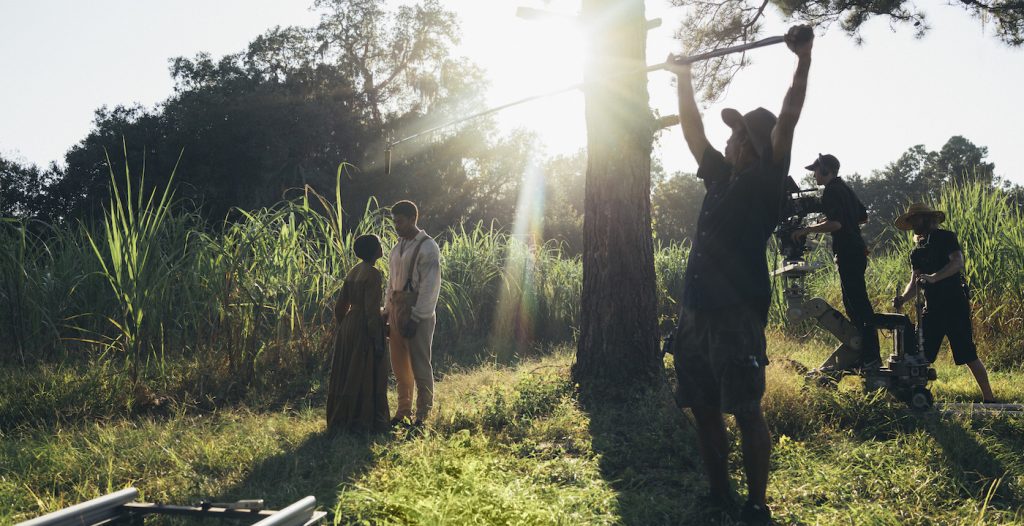 On Underground Railroad therapist Kim White helping actors cope with the show's re-creations of slavery scenarios.
We called her Miss Kim and she commanded the set. You'd see her go over and tap an actor on the shoulder because she knows they needed to talk to somebody. She did it to me once, pulled me off my own set during one sequence. I said, "I have to be strong for the crew." And she said, "Yes but who's going to be strong for you if you break?" So she pulled me over and we had a little mini therapy session.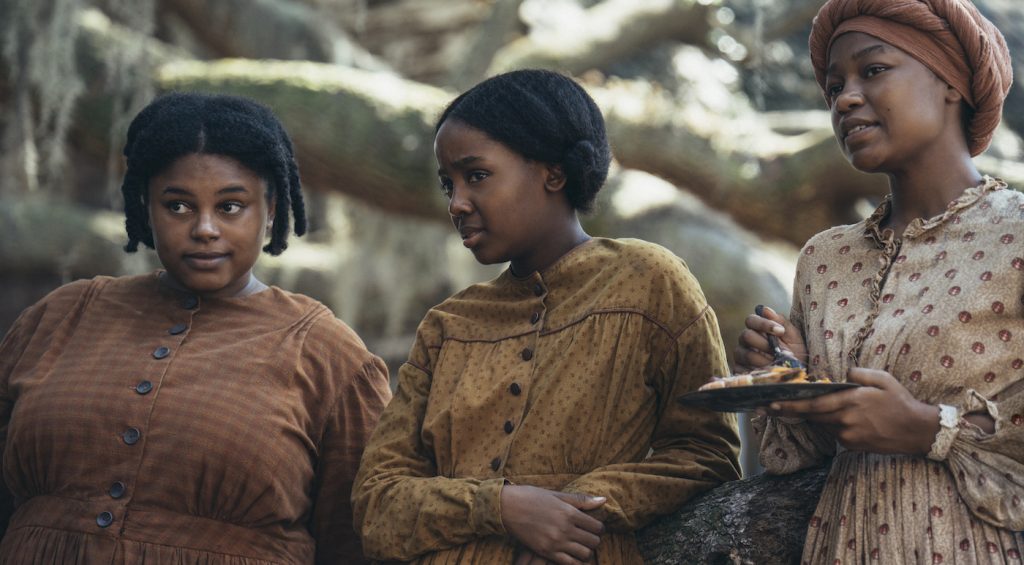 On keeping the cast and crew in a healthy mental space during production.
That was as important as getting the scene right or the logistics. Probably even more important, because it's not worth creating these projects if it's going to destroy us in the process. Besides having a therapist on set at all times, we also had each other. We kind of lifted each other up in a really beautiful way.
On his initial attraction to Colson Whitehead's Pulitzer Prize-winning novel "The Underground Railroad."
The biggest thing for me about Colson's book is that it seemed like a great opportunity to re-contextualize the story of our ancestors by focusing on this young woman Cora. Without seeing this show that's ten episodes long, you might think Cora's trying to vanquish the conditions of American slavery, but she's really trying to reconcile this sense of abandonment toward her mother. I thought that was an interesting way to come at a story like this. It's massive in scope and scale but the journey is ultimately about parenting and Cora's relationship to her mother.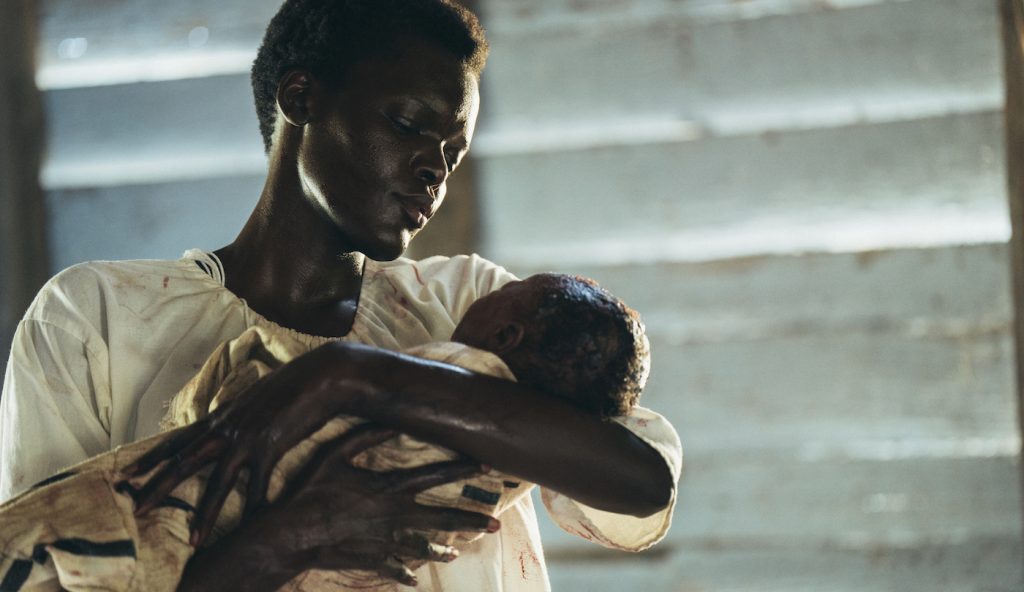 On casting South African actress Thuso Mbedu in the starring role of Cora.
I have an open-door policy when it comes to casting: If you can show me that you're the character, then the part is yours. When Thuso's [audition] tape came through, I immediately saw that she had this ability to emote with her face, her shoulders, her posture. Knowing that Cora, at the start, would not be fully in possession of herself, the actress playing her needed that ability [to communicate non-verbally]. Thuso was clearly capable of doing this.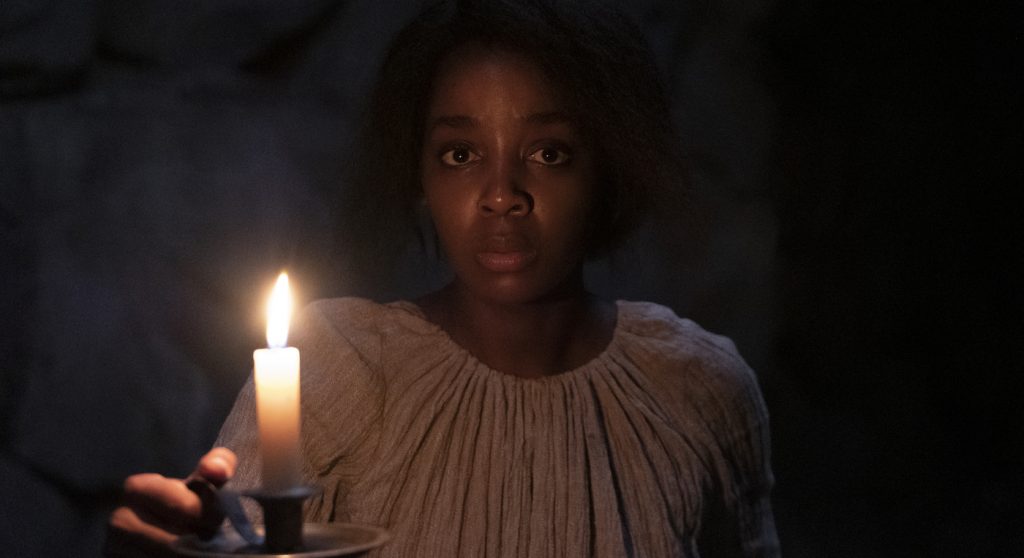 On building the underground railroad set above ground.
I told our production designer Mark Friedberg that it can't be fake. I want real tracks, real trains, real tunnels. I don't want green screen, I don't want CGI. So we found a private rail network and built our tunnels above them. So much of this project was about trying to contextualize what it would be like to be my ancestors. When Thuso first came down on the tracks I told her, "You need to get down on the ground, and touch it, and bang on it." The train's like an alien that comes down, knocks on your front door, and hands you a pepperoni pizza. That's how strange it would be.
On his personal connection to the underground railroad concept.
I remember the first time I heard the phrase "underground railroad" as a kid I imagined—not even imagined, I saw—Black people on trains underground. I just knew it was real "Oh yeah, of course, we built trains underground." So when I first read Colson's book, I got that feeling again. There are no trains levitating or flying in the sky. It's just that Black folks built the tracks underground and I wanted to tap into this uncorrupted feeling. As we started filming the show, it was about "How can we take these elements, the detritus that our ancestors left behind from this very harsh life, and repossess those things and give them a new meaning?"
Featured image: Barry Jenkins directing "The Underground Railroad." Photo by Atsushi Nishjima. Courtesy Amazon Studios.