"Halston" Costume Designer Jeriana San Juan on Channeling a Fashion Icon
Starring Ewan McGregor and produced by Ryan Murphy, the Netflix miniseries series Halston charts the rise and fall of the iconic American fashion designer, by way of the glitzy, glamorous, and cocaine-addled Studio 54-era New York. We talk to costume designer Jeriana San Juan about getting into Halston's head to create the pivotal pieces and teaching Ewan McGregor the tricks of the trade.      
Halston's director Daniel Minahan said recently the show "lives and dies by the clothing and the costumes." How did you go about meeting that challenge? 
It was always clear to me what an important role the costumes would play in this story, so it was with equal parts fear and excitement that I approached my work on it. I felt the need to design it dutifully and portray Halston's designs in the best light because he truly was a genius. In order to do that I went deep into research to create a clear contrast of his work to the surrounding fashion landscape, looking in detail not only at his work but in the work of other contemporaries to highlight what made him so unique. It was a constant balance of celebrating the fashionable world that these characters lived in and creating a look to the clothes that felt organic and genuine. I also sought color as a pure way to convey mood, do a bit of visual foreshadowing and also communicate the many time periods we see in the series. It was important overall to distinguish his aesthetic and artistic voice from the rest of the world and set him apart. The hardest part is always getting started.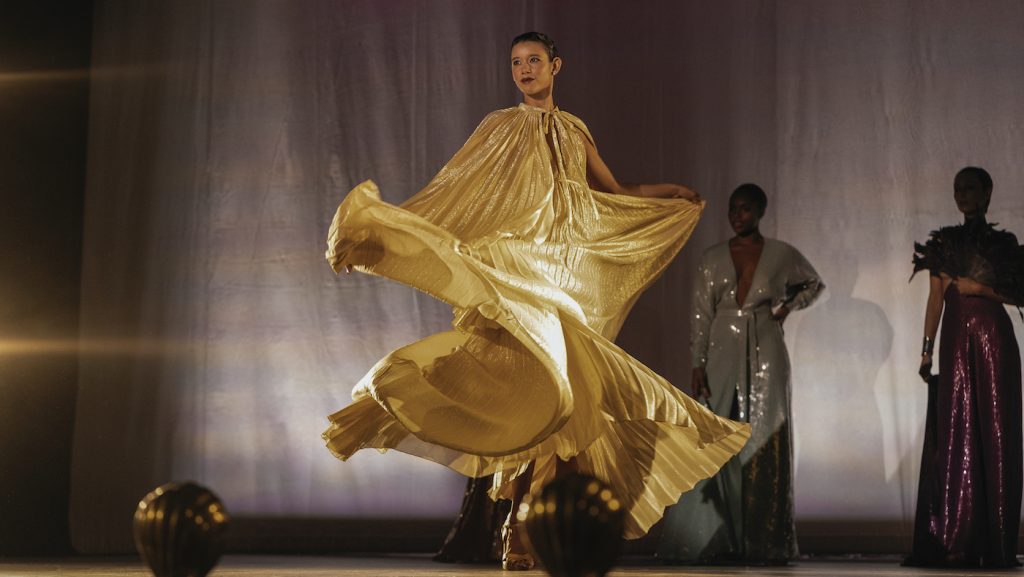 Why do you think Halston is such an important American designer? What attracted you to his story?
I was attracted to this story because it was an opportunity to see the story behind an artist's work. This particular artist's medium happens to primarily be clothes, and that was so exciting to me. I love the idea of storytelling visually and this felt like the perfect opportunity to help narrate this story with the costumes. Seeing the process behind the creation of a dress and having the opportunity to illustrate the creative journey was a celebration for me, and it was a dream project. I love stories like this, and happen to be personally inspired by many of the people that touch his story has been a long-time fan of [jewelry designer] Elsa Peretti, [fashion illustrator]  Joe Eula, and, of course, Liza Minelli. It was the collective of artists that particularly was exciting, seeing these misfits create a revolution in fashion and culture.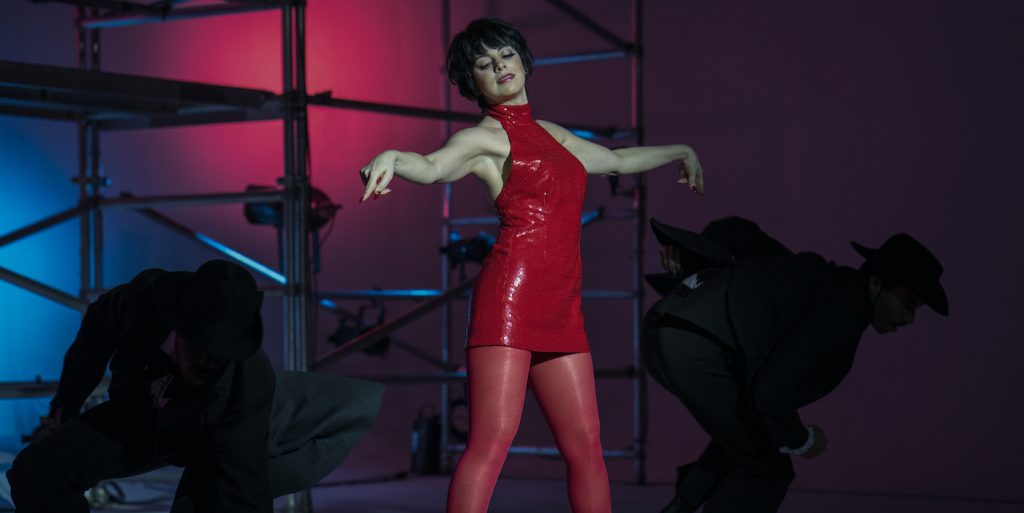 The production halted as a result of COVID. What additional challenges did that bring?
It was difficult at first given the new ways we had to work, as everyone was still learning about the virus, but our production had very stringent protocols in place and everyone felt very protected. It made lead times more lengthy and limited the availability of materials for the pieces that were custom made, which made the work very difficult. I built the majority of the costumes for the principals and the collections and almost everything Halston wears is custom made, so that process took twice as long. Also, presenting research became much more rigorous since I wasn't able to go into a creative meeting with a stack of bookmarked references and tactile materials, I had to present everything over zoom and screen share meticulous boards which was quite laborious alongside a production schedule, but we managed. I had a wonderful team and together we made it happen.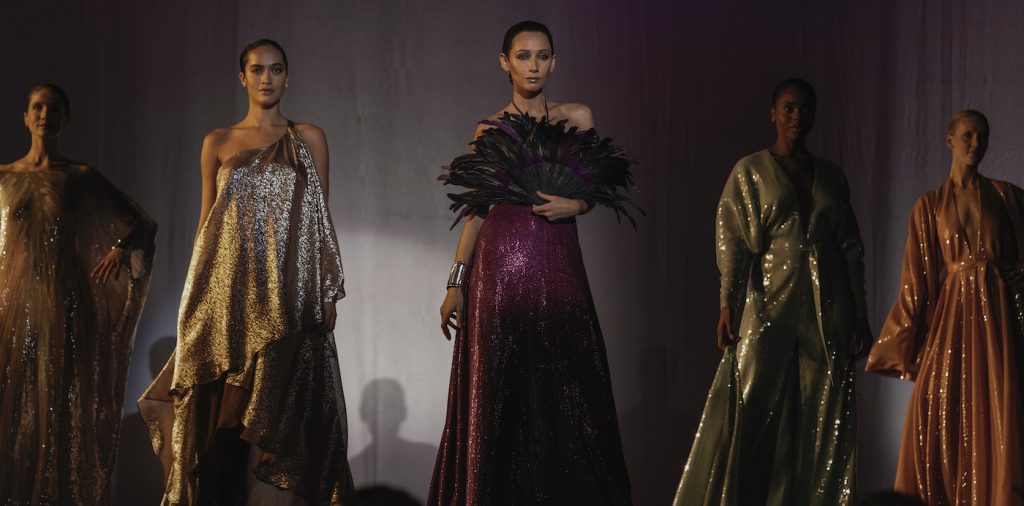 How did you approach researching and gathering material about Halston and his designs? How much artistic license did you take?   
I studied as much as I could find on Halston, including research on the designers that he looked to for inspiration early in his career. I combed through the archives at Women's Wear Daily for the earliest mentions of his name as a milliner at Bergdorf Goodman and looked through the Vogue archives at Conde Nast, even combed through Andy Warhol's negatives to find unpublished photographs of him dressed casually at his home in Montauk.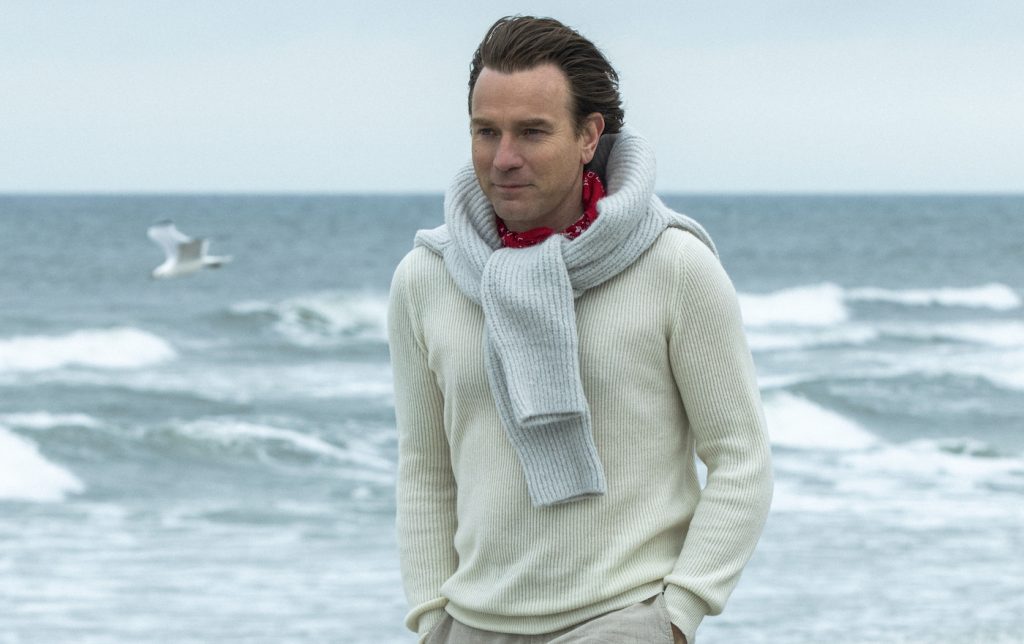 I was also fortunate enough to make inroads and connections with people who knew him personally and worked with him as models, or assistants, etcetera, which was a key to unlocking some of the mythology that surrounds his image. The use of bold color, the signature trousers and clean look, was some of the nuances I discovered through talking to people about what he felt like in real life. I found the original manufacturers of Ultrasuede and looked at original garments from the Halston Archive inside and out to study the construction, the materials, and the drape. I put a lot of heart and soul into the research because it's a matter of total immersion to decide where the line will be drawn between truth and fantasy. There is a lot of creative license taken throughout the series but always rooted in something tactile and real, and always in support of the story.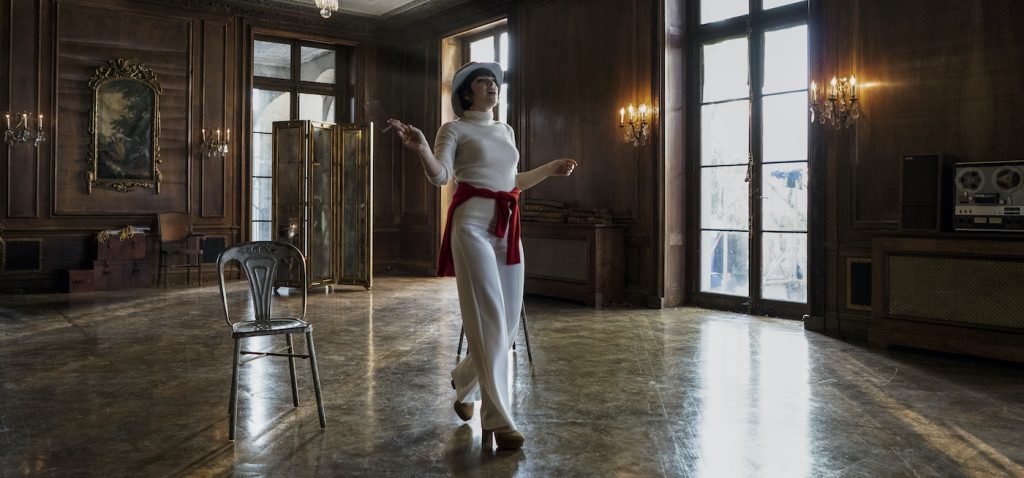 Which pieces do you think are the most critical to the narrative and why? How did you go about sourcing/creating those?
Halston's wardrobe is ultimately in focus at the center of our show and is the thread through the entire series. I think it may have been the most pivotal to creating an overall tone for the series. I wanted to ensure that you would get a sense of him evolving as a person and as an artist, and also simultaneously get a sense that the brand Halston and the person were sort of blurred, this way in the end when he is stripped of his company and name, he subsequently loses his visual identity. I was also very curated about the colors that he wore, so they would represent different periods of his life and echo different periods of his work, to do that I ultimately made almost everything he wears. Very fine double face wool jackets, or exaggerated trench coats in patent leather or in cream cashmere. As you see him inhabit his wealth and fame he wears these evermore exaggerated trench coats so that he genuinely inhabits more space in his environments. To get everything just right I had to custom make almost everything.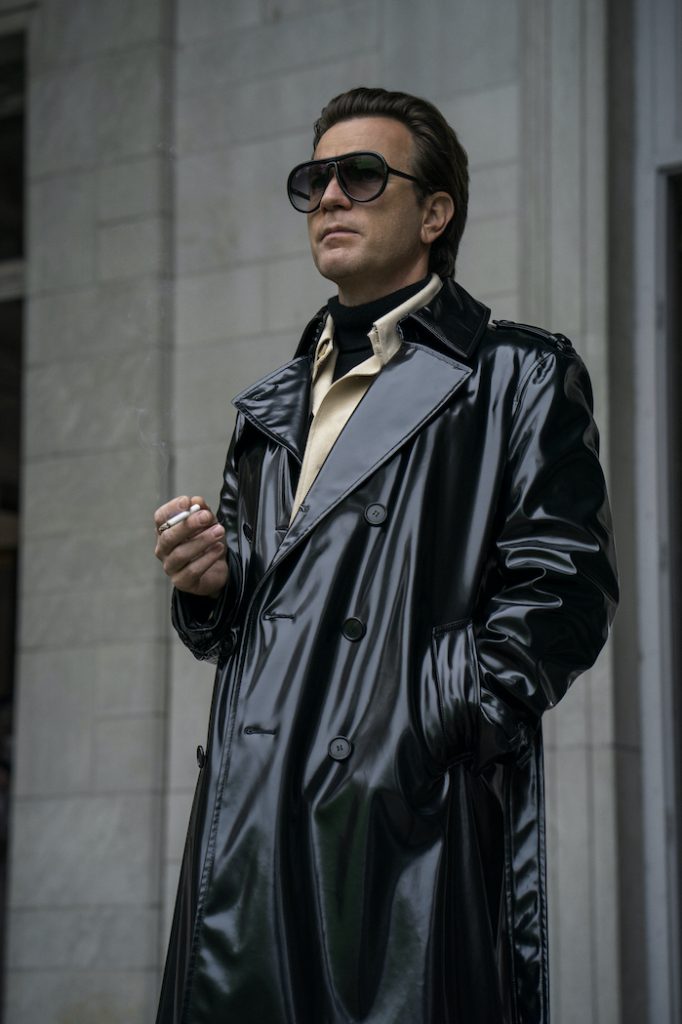 You used some pieces that were vintage Halston and created some of your own. Creatively, how did you go about getting into Halston's headspace to make the original pieces? 
Designing in Halston's voice was a particularly difficult challenge because we were creating collections with very few pieces comparatively to Halston's which were infamous for sometimes offering a hundred looks in one show. It was most important to first define what was the mood or spirit of the collection we needed to show story-wise, and then about highlighting particular pieces that are iconic and touchstones to his work. Many of those actual pieces of course are in museums, or in the hands of collectors, so I often had to create reproductions using the archives as a reference for fabric or the way things were cut. Creating a collection in just a few pieces was certainly a practice in editing, and I found myself taking artistic license in order to blend ideas and celebrate his silhouettes while offering a variety of looks in the way a fashion show does.
Can you tell me about creating the looks for the central characters other than Halston?
Creating looks for Elsa, Liza, Victor [Hugo] and other central characters in this ensemble was a unique opportunity to help illustrate his creative scene; they were often mirroring one another in color, but expressing themselves very differently in style. It was also an opportunity for the women to celebrate some of those iconic Halston pieces to help continue to illustrate his journey as an artist and show his evolving eye.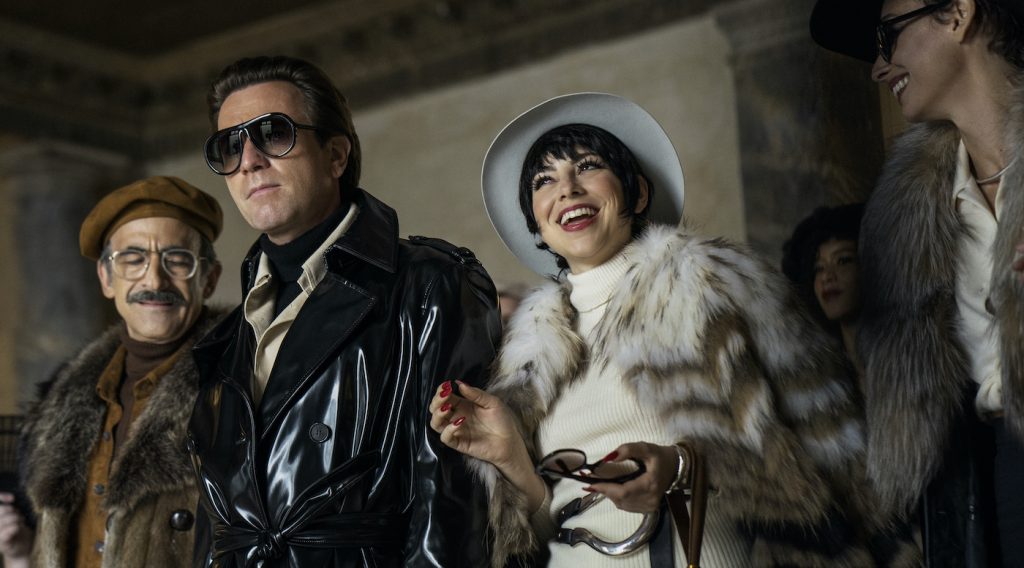 You also served as a consultant to Ewan, on how to behave like a fashion designer. Can you tell me about that?
We would walk through fittings both to actually fit and also for him to use it as an opportunity to observe me work with clothing or with fabric. We would spend time together manipulating fabric and practicing pinning on dress forms, even some sewing techniques. It was a part of my role in the series to invent all of the dress creation scenes on camera, so I would break down both what the final product would be and then create the choreography leading up to that point. I'd present those ideas to Dan, our director, and when we landed on something, I would rehearse those with Ewan, and work on elements like who to tear fabric or be handed scissors.
Halston is streaming on Netflix. 
For more on big titles on Netflix, check these out:
The Limitless World of Fashion Created by the "Bridgerton" Costume Designers
Production Designer Amy Williams on the Ample Easter Eggs in "Master of None" Season 3
"Army of the Dead" and "The Forever Purge" Star Ana de la Reguera's Big Summer
Featured image: HALSTON (L to R) EWAN MCGREGOR as HALSTON, DAVID PITTU as JOE EULA, and REBECCA DAYAN as ELSA PERETTI in episode 102 of HALSTON Cr. ATSUSHI NISHIJIMA/NETFLIX © 2021