Composer Keefus Ciancia Releases Two-Volume Soundtrack for HBO Max's "Made For Love"
Composer Keefus Ciancia is no stranger to dark material. In 2019 Ciancia won a BAFTA for Best Television Soundtrack for his work on Phoebe Waller-Bridge's deliciously diabolical Killing Eve and was nominated for an Emmy for his work on season three of HBO's True Detective. Now, Ciancia is the composer behind another twisty HBO Max series, Made For Love, based on Alissa Nutting's novel (she executive produces and writes on the series). Made For Love stars Palm Springs standout Cristin Milioti as Hazel Green, a young woman on the run from her suffocating marriage to tech billionaire Byron Gogol (Billy Magnussen), only running might be futile—the creepy billionaire has been tracking her every move via a device he implanted in her brain. The device's name is, of course, the Made For Love chip. Not only does it track Hazel's movements, but it also charts her "emotional data" as she attempts to free herself from Byron's clutches.
Made For Love premieres today, April 1, on HBO Max, and Volume 1 of Ciancia's soundtrack drops on April 2. In an exclusive sneak peek, Ciancia gives us a taste of the soundtrack and clues us in on his musical cues in the series, and working with Alissa Nutting and showrunner Christina Lee.
What's your favorite cue and why?
"Trap  For Love." It closes the midway of the show in episode 4. The piece is a morph/collage of a few themes and sounds that we've heard from multiple characters and relationships up to that point. I like listening to the track on its own but because of the place it drops in the show, it makes the track sound even better.  
How would you describe the vibe of the score?
I loved being able to mix a lot of my favorite instruments and genres from the 40s to the future. The score crosses a lot of my favorite elements—the 40s/50s, pop and jazz orchestras, old choirs, amateur doo-wop singers, accompanied by broken synthesizers, a punk bass player, disjointed space percussion, breakbeats, exotica beats, a romantic drunk whistler, old soap opera organs, and harpsichords.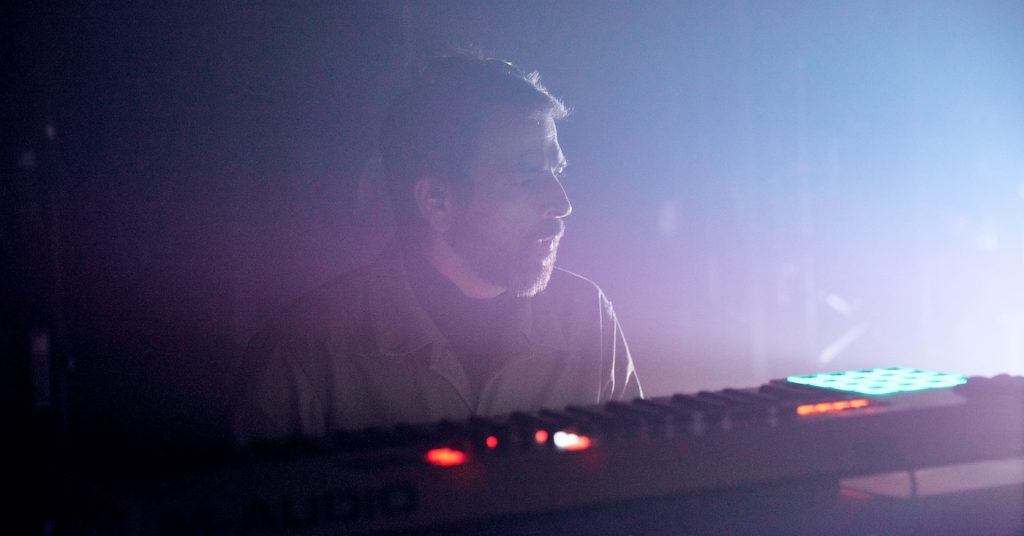 What about Made For Love appealed to you?
I loved the story. The characters and the geography were so vivid and different. I'm grateful to the story for how much new music came out of me. It's addicting because you want to feed yourself with something new that you want to listen to over and over, kind of like the first time you write a song, or ride a rollercoaster (if you like them). This show had a lot of that for me.
What was it like working with Christina Lee and Alissa Nutting? Did you get any initial direction for the music?

They were so brilliant to work with. They don't mess around! They have sharp ears and taste; they're open, adventurous, patient, and decisive. We really got each other and the trust was there, which made the creativity flow like crazy. They know the world better than anyone so the direction was clear and focused on the emotion. I also like that if I decided to go an opposite direction on some cues they would take the time to digest it. We had a lot of fun. I loved working with them so much.  
For more on Warner Bros., HBO, and HBO Max, check out these stories:
New "The Suicide Squad" TV Spots Reveal Thinker & Ratcatcher 2
Cinematographer Fabian Wagner on "Zack Snyder's Justice League"
Director Shaka King Breaks Down the Magic Trick Behind "Judas and the Black Messiah
James Gunn on King Shark's Creation in "The Suicide Squad"
Sound Designer Scott Hecker on Going Big in "Zack Snyder's Justice League"
Featured image: Billy Magnussen and Cristin Milioti. Photograph by John P. Johnson / HBO Max