Showrunner Suzan-Lori Parks Goes Deep on an American Icon in "Genius: Aretha"
She won a Tony for her spectacular singing in The Color Purple, then earned an Oscar nomination in her role as the titular underground railroad heroine in Harriet. Now Cynthia Erivo's harnessing her vocal and dramatic gifts to deliver a sensational portrayal of Aretha Franklin in Genius: Aretha (March 21 on NatGeo). Created by Pulitzer Prize-winning playwright-turned-showrunner Suzan-Lori Parks, the eight-episode biopic dramatizes Franklin's journey from gospel singing child prodigy to her decades-long reign as pop music's undisputed Queen of Soul.
Parks didn't need much convincing two years ago when Genius producer Brian Grazer of Imagine Entertainment invited her to steer the project. "Brian asked me if I'd like to work on the show from the ground up, and I said, 'Sure man, I'm in!'" Parks recalls. "It's exciting that NatGeo selected Aretha Franklin for its third season. First, it was Albert Einstein, and then Pablo Picasso. Now we get to examine genius in a whole new context, showing how maybe a black American female person demonstrates genius differently from an Einstein, for example. And this show is right on time because we're going through a beautiful and sometimes perplexing and challenging cultural revolution in this country and all over the world."
Speaking from her New York home, Parks, who also wrote The United States vs. Billie Holiday, describes her deep dive into Aretha Franklin's life and times.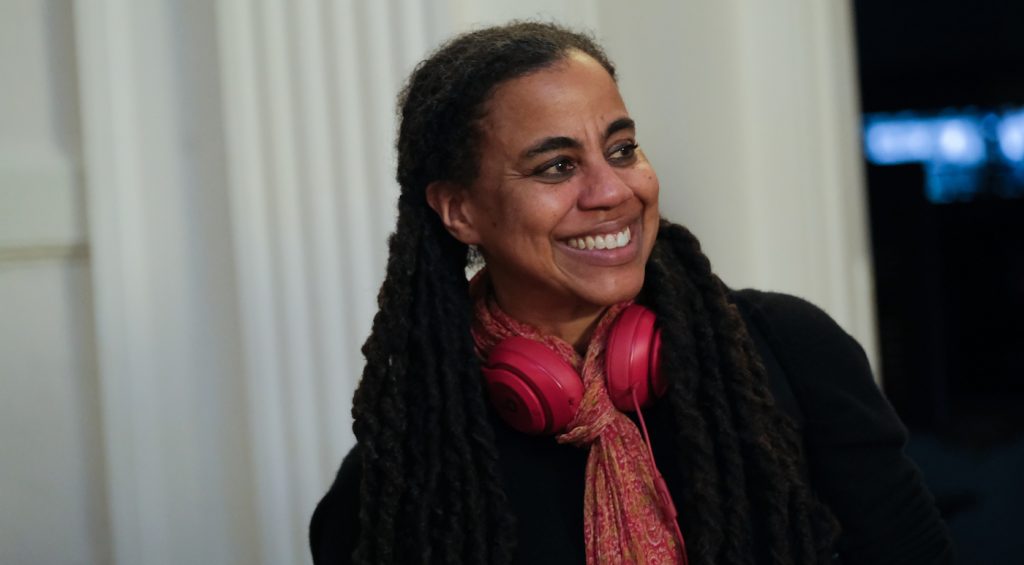 Aretha Franklin is such a beloved and influential figure widely known as one of the most thrilling performers in the history of American music. What did you want to explore in your version of her story?
I endeavored to look at the life of Aretha Franklin through the lens of genius. My team and I wanted to show the ways she demonstrated her genius, specifically by being a musician, through being a singer, through being an activist, through being a mom. She synthesized all of these things.
The series flashes back to Aretha Franklin as this prodigiously gifted child eager to please her father, the charismatic preacher C.L. Franklin, played wonderfully by Courtney B. Vance.
Courtney B. Vance is a national treasure.
And yet she eventually finds her own sound quite apart from his influence.
That's because Aretha starts to feel her own power, she hears the call. I became a writer and a musician because my parents wanted me to, but there's a certain point in my life when I started to hear the call myself. And that's what pulls Aretha forward is this really strong connection with God, or in non-religious terms, you could call it the artistic process. She's able to alchemize the pain and difficulties of her life into sonic gold.
Those difficulties included becoming a mother at age 12.
It was a very difficult time in her life but Aretha didn't have to deal with it alone. She had her family. Her grandmother says, 'This baby will be the family's baby.' So Aretha's faith and her family really carried her through.
Genius: Aretha is packed with fascinating details. You must have done a ton of research?
I wish you could see my apartment! Mountains of books and articles. I totally read everything I could find about her. Essays, interviews, biographies. I looked at all the pictures. I talked to members of her estate and also talked to [record executive] Clive Davis, who worked with Aretha for forty years and has lots of stories about her.
Aretha Franklin herself was not particularly forthcoming when it came to sharing details of her private life. In the series, you've got Aretha's manager telling her —
"We'll only let the public see the Aretha you want them to see."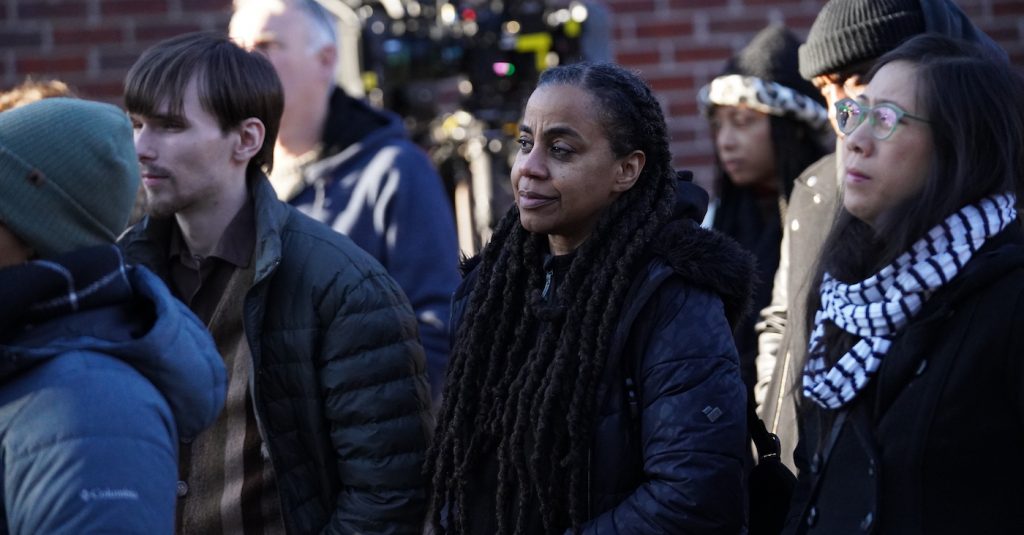 So how did you get beneath that public image?
When you read the interviews, you have to see not only what she says but what she doesn't say. For me, it was like detective work, loving, reverential, detective work. And since Aretha was of the church, I did a lot of praying: "Walk with me, Aretha." It was a lot of prayer-inspired detective work. And of course, I re-immersed myself in her music.
When did you become a fan?
I learned to dance by listening to Aretha Franklin records. A lot of my people are from Texas. We'd gather around the house, put on a 45, and they'd teach me how to dance to all the Aretha songs, doing things like the funky chicken. So I re-immersed myself in all of the soul music I used to listen to as a child, and of course the gospel music.
History plays a big role in a lot of your work. Topdog/Underdog references Abraham Lincoln and John Wilkes Boothe. Your Father Comes Home From the Wars trilogy takes place during the Civil War. In this series, were you interested in looking at Aretha Franklin's involvement in the civil rights movement of the sixties?
We examine Aretha's activism not just with Dr. Martin Luther King but also her support of [Black Panther] Angela Davis, which got Aretha into a lot of trouble with the status quo. She was very generous with her time and her money. I hope Aretha will help people learn or re-learn to stand up for themselves if they're artists and show her dealing with this question of "How can I be an activist if I'm an artist?"
Genius: Aretha re-creates the recording session in the deeply segregated south, where Aretha produced her first hit.
And that's part of Aretha's genius: she brought people together. In 1967 she went down to Muscle Shoals, Alabama. Alabama! George Wallace and his wife ran that state— "Segregation now, segregation forever." Aretha went down there to make soul music and discovered the musicians she's supposed to play with are all white guys. What?! It's not easy to assert yourself. It's not easy to find your center. But Aretha pulls it together. She digs deep and says "I will trust in the lord" and comes up with something that the whole group can follow, which leads to crafting that beautiful hit "Never Loved a Man." Again, she's able to alchemize.
The series shows how Aretha Franklin dealt with racism…
Racism, but also let's remember that Aretha Franklin is not merely an African American person but an African American woman. I know as a showrunner, as a woman in the entertainment biz, a lot of things have improved but the industry's still dominated by menfolk. Back in the sixties, it was really something to be a leader in that [entertainment] field. And this show's also about how to balance being an artist and a mom. That's something people might be struggling with. I certainly am. I have a kid and some days, you go "Whoa, how do I do all of this?" Aretha's very inspiring in the way she's able to synthesize all these different elements.
You've written plays, novels, screenplays, TV scripts, songs, but with Genius: Aretha, you became a showrunner for the first time. How's that working out?
I love it. In the film world, the director is king. In the TV world, when you're the writer it's kind of like playwrighting in the theater world: You have a lot of say. A lot of say. And I enjoyed being at the helm, writing episodes, and then working with hundreds of people and all these fine directors on things like what cufflinks should he wear, what color should the car be? And of course lines of dialogue, how to structure scenes, the budget. We had COVID to deal with, which was a whole other complication because we were shooting in Atlanta just this past fall. But I love being so deep in the creative process.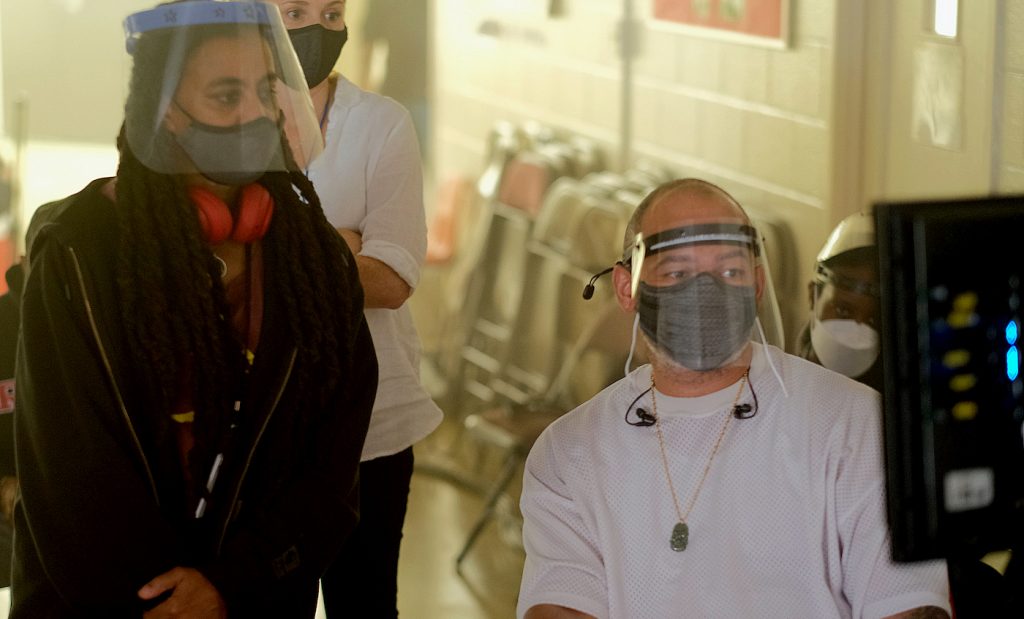 Cynthia Erivo plays Aretha Franklin with great conviction, intense in the dramatic scenes and utterly compelling when she channels Franklin's singing style for the musical sequences. How did she turn up for this role?
I heard from the producers that Cynthia was very interested in playing Aretha. I'd seen her in The Color Purple, so I met with her and we got along great. We needed someone who had excellent acting chops and excellent singing chops. Cynthia was the whole package.
Genius includes a flashback to Aretha as a little girl traveling with her dad when their car breaks down and white thugs smash in the window with a baseball bat. Was that scene based on a true incident or something you made up?
Two things. True things. My father was in the service so as a child, I moved with my parents a lot, all over the country. On several occasions, we had very difficult run-ins with white folks. And, and: That was also drawn from C.L Franklin's story about a very difficult experience he had on the road with some folks down south. So that scene was a combination of my own personal experience and C.L. Franklin's story.
Sounds like you dramatized that sequence from the inside out?
Oh yeah.
Featured image: Anthony Hemingway (L), Executive Producer and Director, with Suzan-Lori Parks, Executive Producer, Writer and Showrunner of GENIUS: ARETHA. (Credit: National Geographic/Richard DuCree)