TIFF 2019: Harriet Editor Wyatt Smith on Capturing a True American Hero
Based on the iconic life of freedom fighter Harriet Tubman, Kasi Lemmons' Harriet reveals the story of this American legend's escape from slavery and her incredible courage after in her quest to free other slaves. Starring a phenomenal Cynthia Erivo in the title role, Harriet looks at a 10-year chapter in Tubman's extraordinary life and is structured around three distinct phases. The film had its world premiere at the Toronto International Film Festival.
"The film starts with Tubman as Minty [she was born Araminta Harriet Ross and nicknamed 'Minty' by her parents]," editor Wyatt Smith says, "when she's this very strong but sublimated slave. Then we see her escape to freedom, becoming Harriet Tubman, but she's carrying this sorrow over her family that she was forced to leave. She felt very incomplete. So she begins her journey to get her family out, and in the course of this, she frees 75 more slaves. This is when she becomes Moses. It's a three-act story, she makes these transitions through these three distinct characters."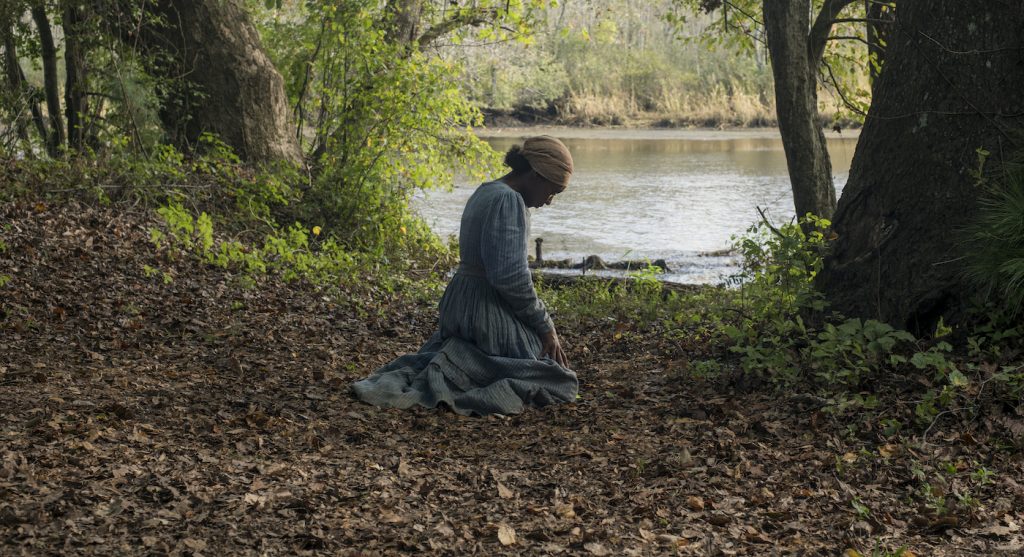 When Smith joined the production, he'd never worked with Lemmons before. He began cutting the moment filming started. He eventually asked if he could fly down to Georgia, and Lemmons obliged. He spent a few days with her, watching her work with the cast and the crew, seeing the kind of film she wanted to make. "We really connected then," he says. "I came back to New York, threw out everything I'd done before, and started again. I was putting the material together a little too simply before. There was a lot more nuance to Harriet's character that Cynthia was performing and Kasi was going for. Once we got to know each other it clicked much better."
Smith found that the three-act structure, and the three distinct phases of Harriet's life they were depicting, came naturally through Erivo's performance. "Even if I was only looking at her eyes, I could tell if she was Minty, Harriet or Moses," Smith says. "She embodies her so well. Cynthia really found that character, she and Kasi, and she's fantastic. It makes my job quite easy because I don't have to search for when she's on because she's always on."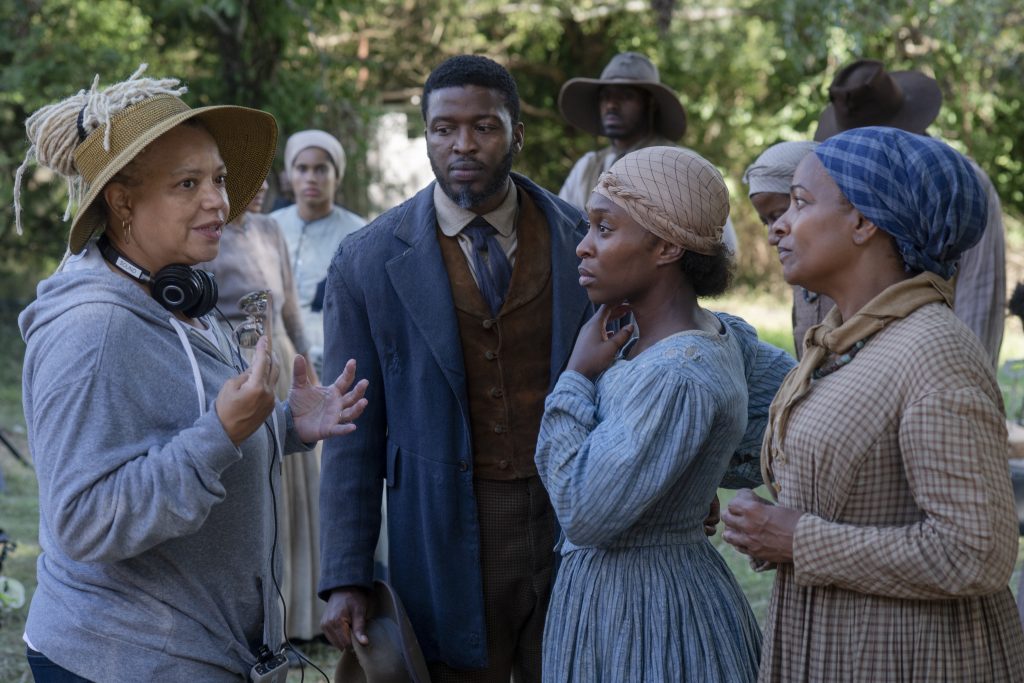 The editor was also well aware of the importance of the story they were telling, and his role in helping shape this material. "Full disclosure, this is the most pressure I've ever felt on a film," Smith says. "It was very stressful, it's not just such an unbelievably important story, it's also that I'm your average white privileged middle-aged man, so to be taking on such an important story, and getting to learn how a black audience views of a film, that was really crucial. That was so much of my dialogue with Kasi—I was always trying to figure out who our audience is and how to make it work for our audience. So Kasi helped me figure that out. Those conversations were amazing and I cherish them."
Smith is no stranger to complicated material. He's the man who cut Doctor Strange (2016), as well as Rob Marshall's big-budget Into the Woods (2014). These are films with massive casts, many sets, and lots of visual effects. Yet that's an environment he's grown to know. "The interesting thing with the huge films is, there's so much more going on, there's a huge amount of footage, VFX elements, bigger teams to manage, but in a weird way I'm more comfortable with that world than a very scaled back environment like this one. So it was just so much pressure to work simply with the material. In some cases, it wasn't as complicated as a huge Marvel film, but there was so much pressure to get the story just right."
Part of getting it just right has to do with tone. "We weren't trying to lean into the tropes of slavery with endless beatings and whippings, those films have been made and made very well," Smith says. "Harriet Tubman's story is very uplifting, through all the adversary, what she comes to do and represent and champion, we didn't want this to be a film where you were feeling awful, but rather where you wanted to stand up and do good things, that it would adjust your moral compass."
Smith worked hard to make sure there was a natural through-line between the three phases of the film.
"Finding the balance between those three characters—Minty, Harriet, and Moses—was key," he says. "By the end of the film, we're leaning into Moses, the legend, and she's representing something bigger than herself. Meanwhile Joe Alwyn, as Gideon, is representing the horror of slavery. He's representing something much bigger than himself, so by the third act it's almost playing like a western, a face-off at high noon. It was finding those rhythms and the three distinct phases had a flow to it, so we weren't hitting you with three different styles."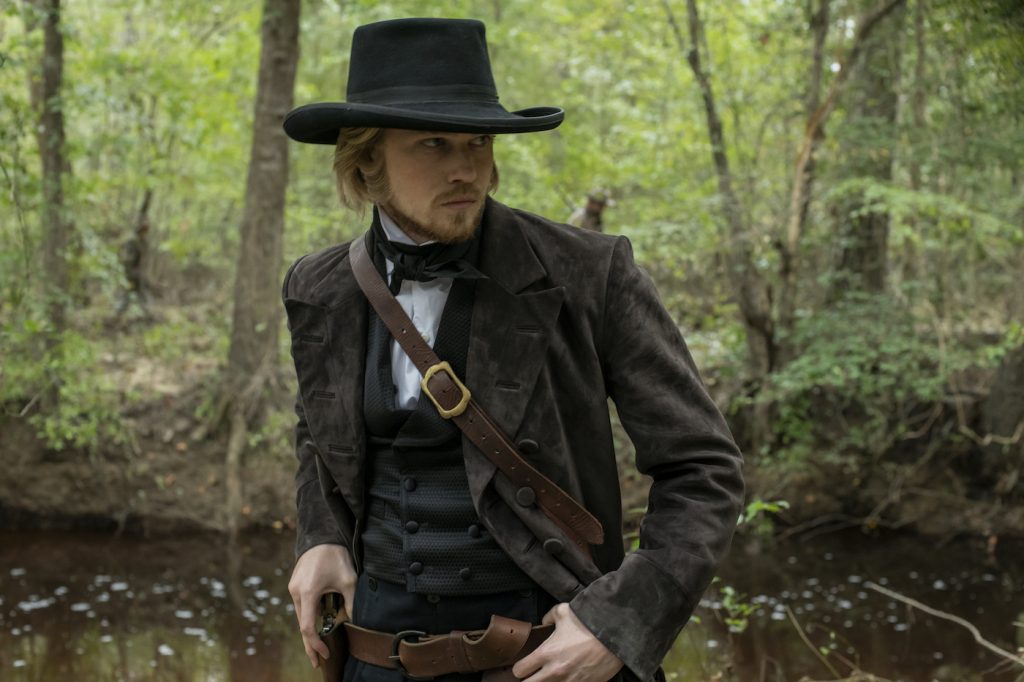 Harriet was a 40-day shoot, with lots of shots taking place at night, dawn or dusk. This meant Smith wasn't working with a ton of takes or camera angles, but luckily the performances and direction were so spot on he wasn't overburdened by this. "There was definitely some puzzling out, we wouldn't have ever little thing covered, but it was really about who we were trying to reach with each scene."
Harriet is off and running more or less as soon as it starts. "There's not a lot of time to meet her before she has to run," Smith says. "Once she reaches freedom in Philadelphia, the film naturally slows down a bit when she meets Leslie Odom's character William, which leads to the intro to Janella Monáe's character Marie, and suddenly Harriet's having a conversation with an African American woman who was born into freedom. So you naturally want to slow the film down and invest in these moments. It wasn't hard to find the spots to slow down."
Tubman's relationship to her husband, John, is one of Harriet's most bittersweet storylines. It's also where Smith would find himself marveling at the performances.
"That incredible storyline, which was very true to Harriet's life and very painful, is the relationship with her husband John Tub, played by Zackary Momoh, a phenomenal actor," he says. "Cutting their scenes was beautiful, but ultimately as their story reaches its end, it's so hard to take, it's so hard to watch, they're so real. I enjoyed cutting those scenes the most, I loved those performances, I felt that relationship so strongly. I could feel at the premiere—it seemed to resonate with the audience. That's one particular storyline that really special for me."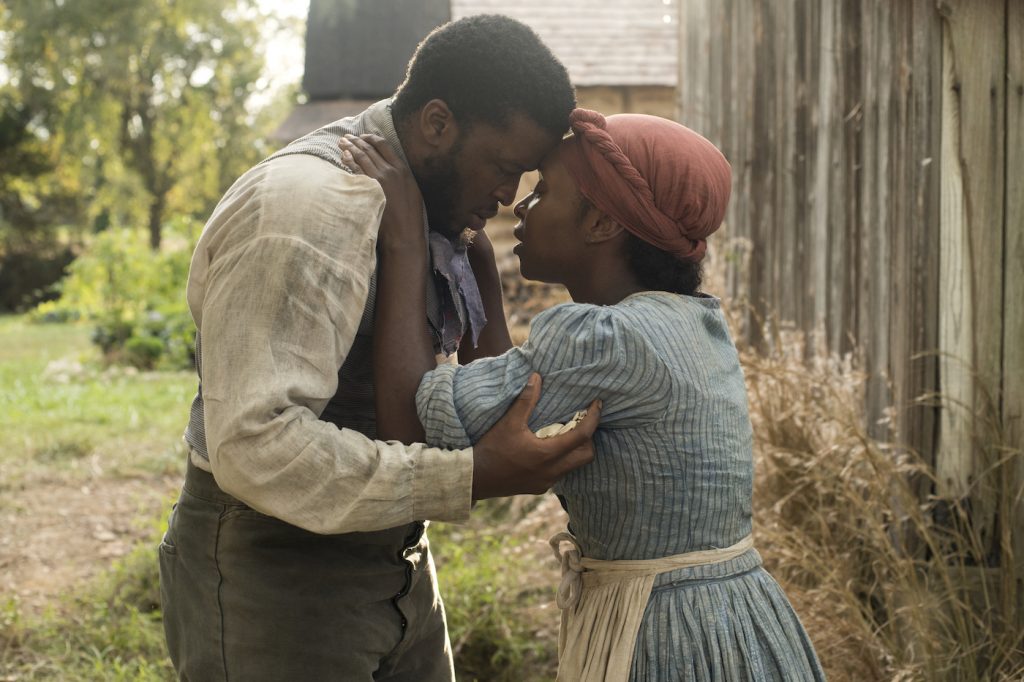 Editing is a process of not only fine-tuning and finding the flow from beat to beat, sequence to sequence, but also one of knowing what to let go of. Smith says there were scenes that were incredibly precious to him, but ultimately he and Clemmons would have to cut them if they weren't helping the audience understand Harriet's story better. "You do have to kill some darlings in every filmmaking process," Smith says. "The good thing is I love Kasi to death, we had such a great experience working together on this film, we tried everything, we'd take things in, take them out. One thing about editing, and Kasi's great and she's in the edit every day, what's equally as important as making a scene work is finding how far you can push a scene until it falls apart. Can you try something radical and turn the scene on its head? We were both so eager to work together and do that work, there was no stone unturned on this film."
Harriet is due in theaters on November 1, 2019.
Featured image: Cynthia Erivo stars as Harriet Tubman in HARRIET, a Focus Features release. Credit: Glen Wilson / Focus Features