Cinematographer Anthony Dod Mantle on Filming HBO's "The Undoing" – Part I
When Nicole Kidman first began reading scripts for HBO's hugely popular limited series from David E. Kelley, The Undoing, among the first things she noticed was intense scenes in which her very interior character said little, and gives away even less. When she wondered aloud about how best to handle such performances for the camera, director Susanne Bier simply replied, "I've got ideas."
The limited series follows Grace (Kidman) and Jonathan Fraser (Grant), a psychiatrist and pediatric oncologist living the good life in New York. That life begins to unravel after a violent death implicates Jonathan, ultimately rippling outward to, well, undo their entire lives. 
Those ideas included imagery suggested and created by her director of photography and longtime friend, Anthony Dod Mantle, known best for his work with director Danny Boyle (Slumdog Millionaire, 28 Days Later). The two had known each other from their days together at the National Film School of Denmark in the late 1980s. "She was one of my first friends when I came to Copenhagen," the DP notes. While they'd occasionally done commercials together, they never had an opportunity to collaborate on a dramatic project—until The Undoing came along.
The series was shot over a continuous 90 day period, beginning in February 2019, and filmed like a six-hour movie, rather than episodically. "There tends to be a lot of factory production out there," Mantle explains. "When a series is directed by the same director and crew, it really holds everything together well. And when Susanne went into this project, she wanted to direct them all, and I wanted to shoot them all."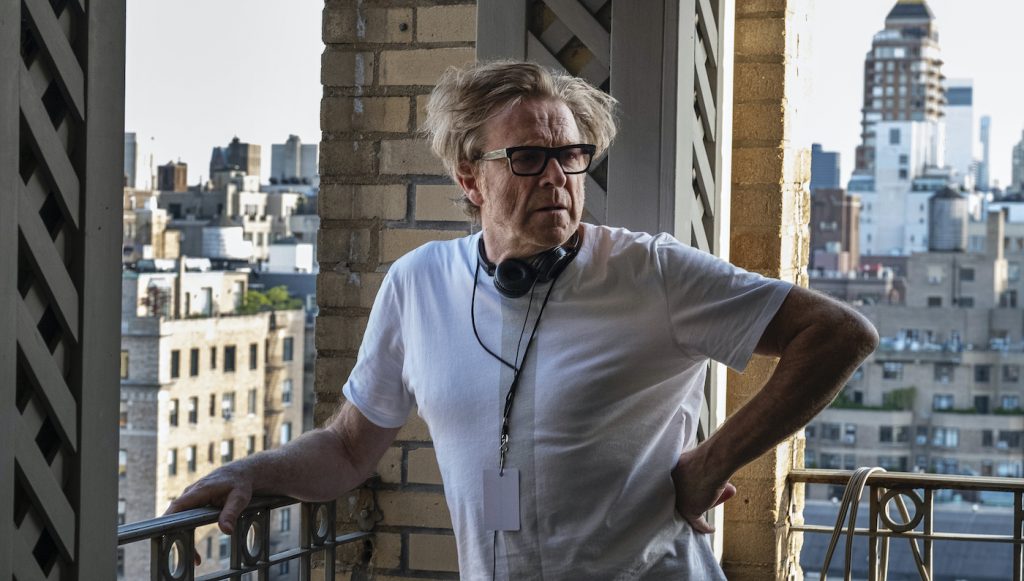 Bier and her production team spent about eight weeks in prep, prior to filming in New York, which took place both at Kaufman Astoria Studios (the historic former Paramount Astoria Studios, and home to Orange is the New Black and Steven Spielberg's upcoming West Side Story) and at a number of locations in the city. To develop the look of the series, the director worked closely not only with Mantle but with production designer Lester Cohen and costume designer Signe Seilund, another old friend/collaborator of Bier's, creating a color Look Book comprising the looks for the characters.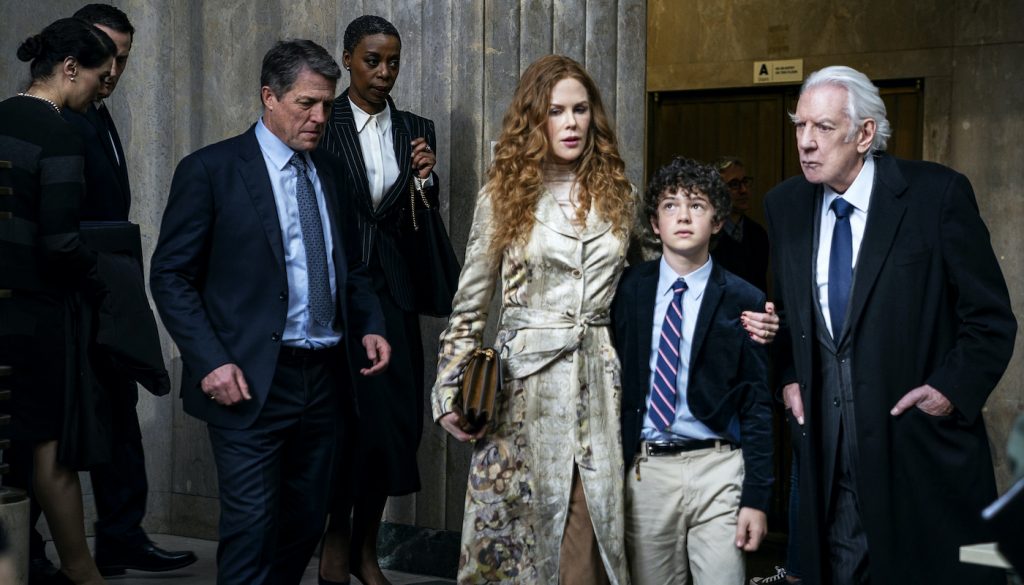 "We designed with Lester and Signe, developing color palettes that infiltrate into the way both the Art Dept. and Costume Dept. works," he explains.  "And the way Susanne works, the whole color palette develops around the different characters, and then she spreads it out to the different departments. Those are the first flagstones of the pavement that were laid down."
A large part of the show's production crew had recently completed work on Martin Scorsese's The Irishman, including key grip Tommy Prate and gaffer Bill O'Leary, who were welcome support to the cinematographer. "They've worked with DPs like Roger Deakins and with directors who I grew up respecting and learning from and have always looked up to. So it certainly was really good to have them on board, and it was good for Susanne."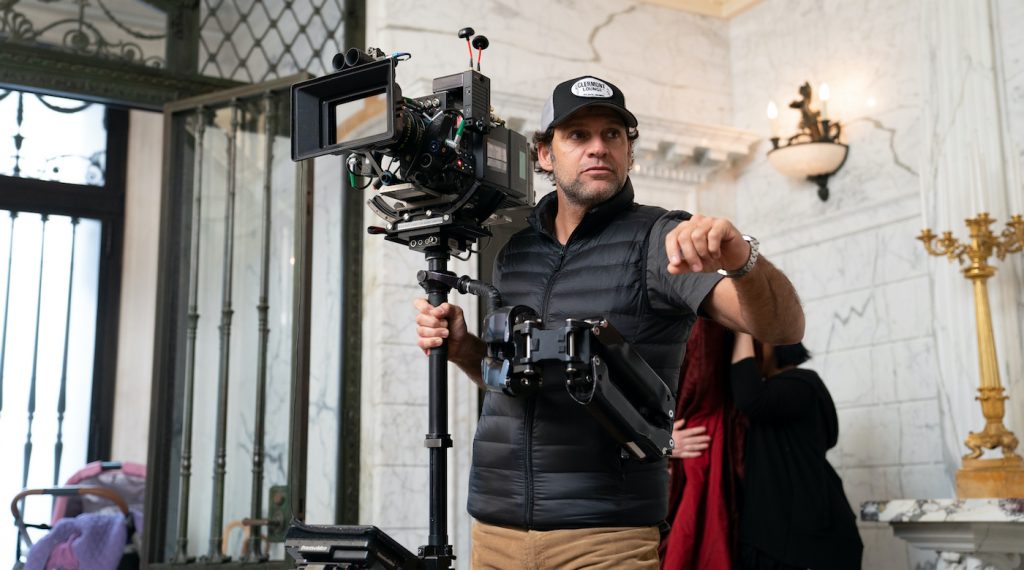 A Camera operator Robert de Angelis (The Jungle Book), known for his keen Steadicam work, was brought in by Biers, and B Camera operator Oliver Cary was invited by Mantle.  And while the DP more typically operates himself on projects, he welcomed the change here, though it took a bit of getting used to. "I have to go through a phase of getting to know operators and understand whether they are really close to me. But they were fantastic. It allowed me to step back and concentrate on looking after Nicole and Hugh and Donald, in these sensitive moments." In addition, Mantle found Digital Imaging Technician (DIT) Abby Levine indispensable, working with the DP on color management on set.
Part of the look of The Undoing is its clear inclusion of the experience of New York City as a character itself, often seen in cutaway details of various elements of NYC life that New Yorkers would certainly connect with. Most of those were filmed by Valdemar Winge Leisner, again suggested to Mantle by the director.
"I didn't want an abrupt thump into some abstract shot of a tree blowing in the wind," Mantle explains. "I wanted to try to include that link to Central Park and to the potential nature and space of New York. So Valdemar worked from our Look Book, and I would give him feedback, and then he'd go out and look for great moody cutaway stuff for us: nature shots, but also the smoke, the grime, the traffic, the humdrum—the overworld and the underworld—things that could be symbolic, and of which our editor made great use. And it was fabulous to have him. When you're doing a film with Susanne, 85 to 95% of the work is the meat of the film, especially with artists like Nicole, Hugh, and Donald. Without somebody as talented as Valdemar there to capture, which he did over the course of three trips, you'd have to stay at the end and do it all yourself."
Mantle shot on ARRI LFs, occasionally getting a hold of an early prototype Mini LF from his friend, Roger Deakins, who was using it elsewhere. His lens choices added much to the look of the show. The main group was 50-year old rehoused vintage Canon K35s, used on the original Alien. "I adore them. They're very, very gentle on faces, and very gentle on the edge of the frame. And the falloff on the focus is beautiful." Another set regularly used on the show was Leica Thalias, as well as another Leica, a vintage 90mm Thambar, "a particularly odd lens that also creates this extraordinary halo around a face." His choice for any given day depended on whatever his well-seasoned instincts told him. "I choose, every day, the palette for what I think is right for the scene and for the moment."
Another grouping of specialty lenses was put to work by Mantle on the series which were key to giving a look into the emotional experience of characters, mostly Kidman's.  Early on, while developing the visual alphabet for the show in prep, Mantle created a few still images using Swing/Shift and Lensbaby lenses. "They move the focal plane of the sensor, so you can actually push the picture either on a vertical or horizontal line, in and out of focus, and keep part of the picture in focus."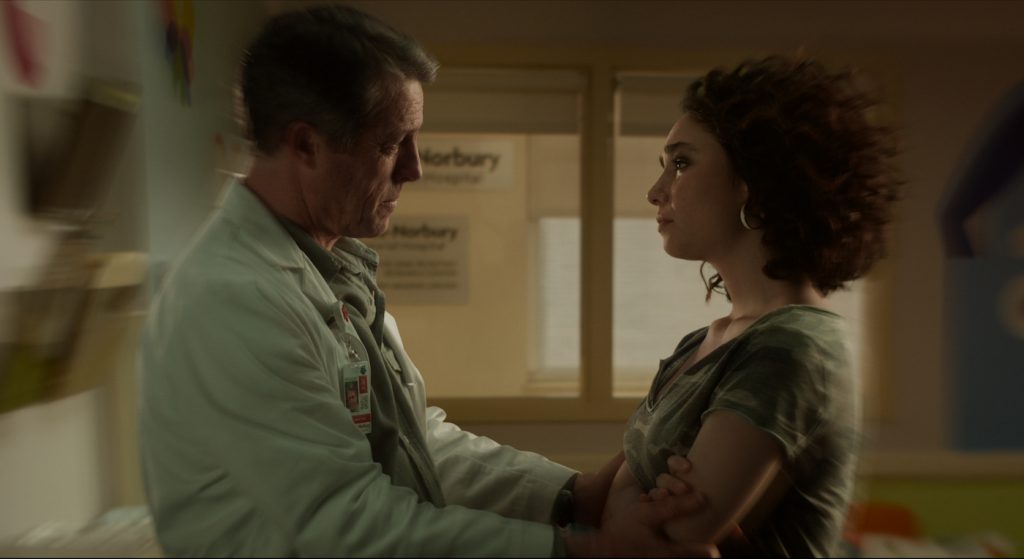 He showed the images to Bier, who instantly fell in love with their look, and knew where she wanted to use them. "There are points in the scripts where these might be called for, or, on the day, she might say, 'Hey, why don't we put a Lensbaby or the Swing/Shift in?' It's whenever the shot is about distorting the truth, or when somebody doesn't seem to be telling the truth, or the audience needs to be led to believe that maybe not everything is what it seems. And you can't just use it for no reason—it has to be in the story, or else it's just a big slap of paint on the wall. It needs to come from a feeling of doubt or a feeling of fear. It gives the audience space and time to rethink the situation."
They often appear, for example, while capturing extreme closeups of Kidman's eyes or face as she hears about or thinks about such matters. "A lot of actresses might have questioned doing that. But Nicole is committed to the story, so she was on board with it. She's a team player when it comes to storytelling."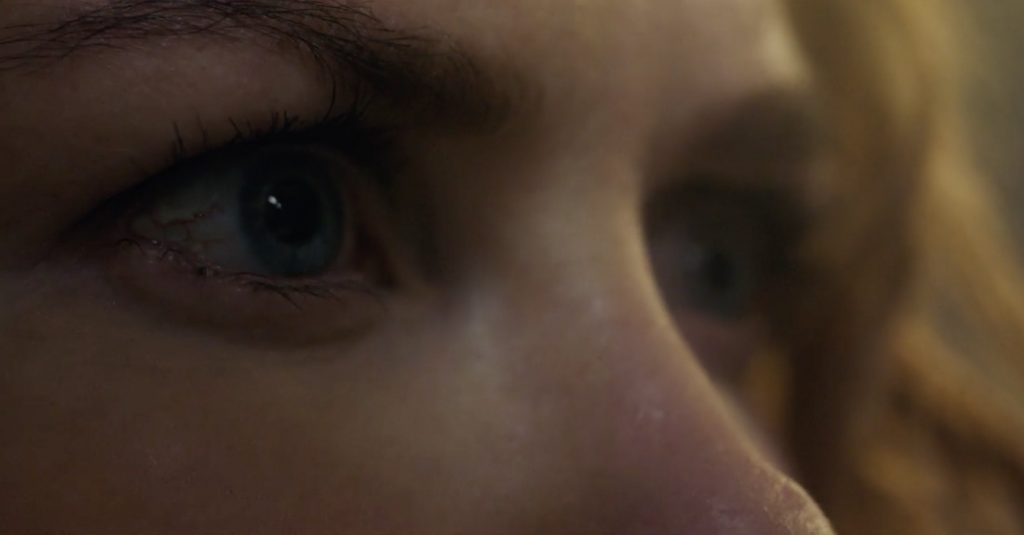 For part II of this interview, click here.
Featured image: Hugh Grant and Nicole Kidman in 'The Undoing.' Photograph by Niko Tavernise/HBO