Behold the Official Trailer for George Clooney's Sci-Fi Film "The Midnight Sky"
And now we've got our first look at George Clooney's upcoming sci-fi film The Midnight Sky—as promised, Netflix has dropped the full trailer this morning. The film features Clooney as a lonely scientist named Augustine, marooned in the Arctic after some kind of global catastrophe. Augustine is trying to reach the Ether, a spaceship that "we hoped would be our future," Augustine says, "I have to warn them about the conditions on Earth."
From here, the trailer for The Midnight Sky delivers a few morsels of information. The catastrophe that befell Earth started "as a mistake," and Augustine's mission is to try to get to an antenna so he can warn the Ether that things on the planet are bad and they shouldn't come home.
The Midnight Sky is based on the novel "Good Morning, Midnight" by Lily Brooks-Dalton, and was adapted by The Revenant co-writer Mark L. Smith. Clooney's joined by a small but stellar cast, including Felicity Jones, Kyle Chandler, David Oyelowo, Tiffany Boone, and Demián Bichir.
Clooney is an excellent director, and with what appears to be a stripped-down post-apocalyptic sci-fi film that will focus on a handful of characters dealing with issues as weighty as life, death, and time, The Midnight Sky warrants inclusion onto anybody's watch-list.
Check out the trailer below. The Midnight Sky hits select theaters in December and Netflix on December 23.
Here's the official synopsis from Netflix:
This post-apocalyptic tale follows Augustine (George Clooney), a lonely scientist in the Arctic, as he races to stop Sully (Felicity Jones) and her fellow astronauts from returning home to a mysterious global catastrophe. Clooney directs the adaptation of Lily Brooks-Dalton's acclaimed novel Good Morning, Midnight, co-starring David Oyelowo, Kyle Chandler, Demián Bichir and Tiffany Boone.
Check out the images here: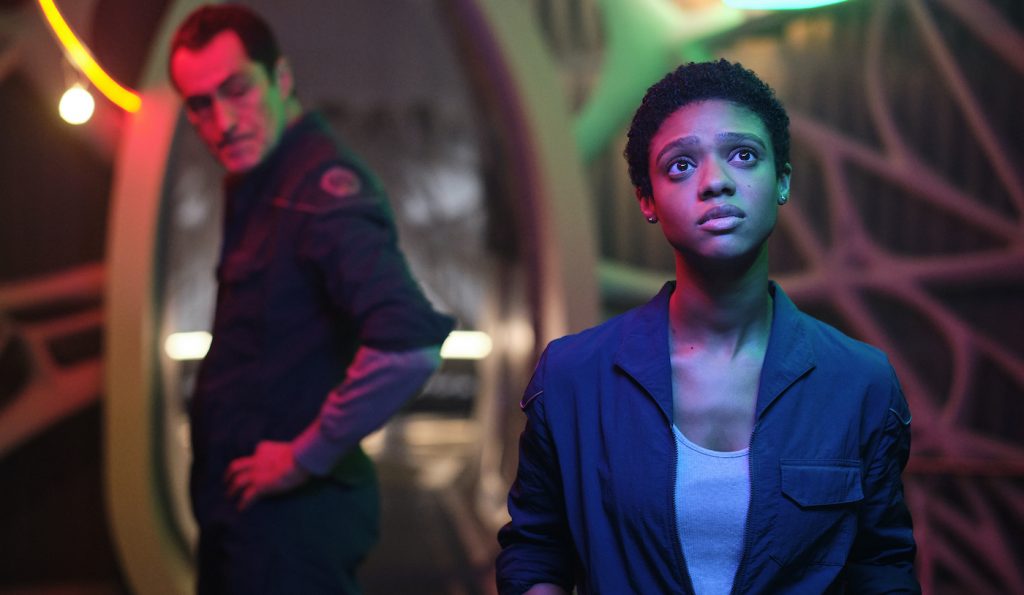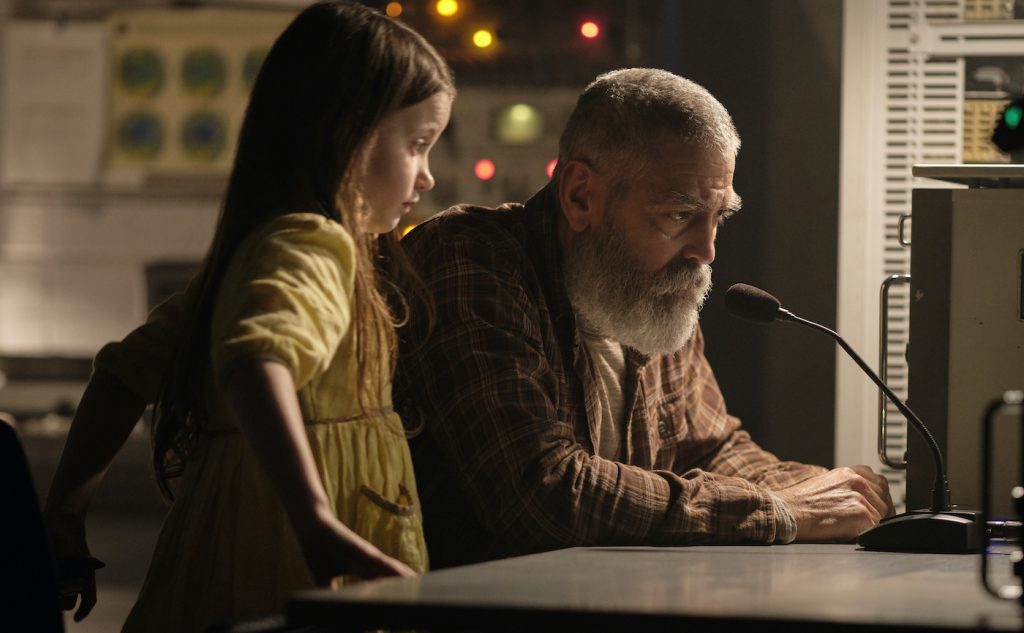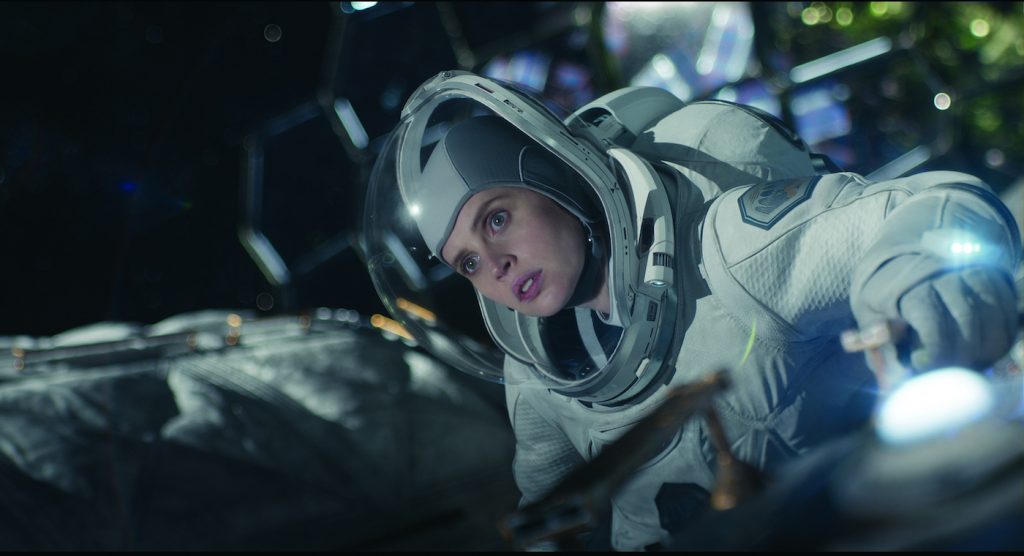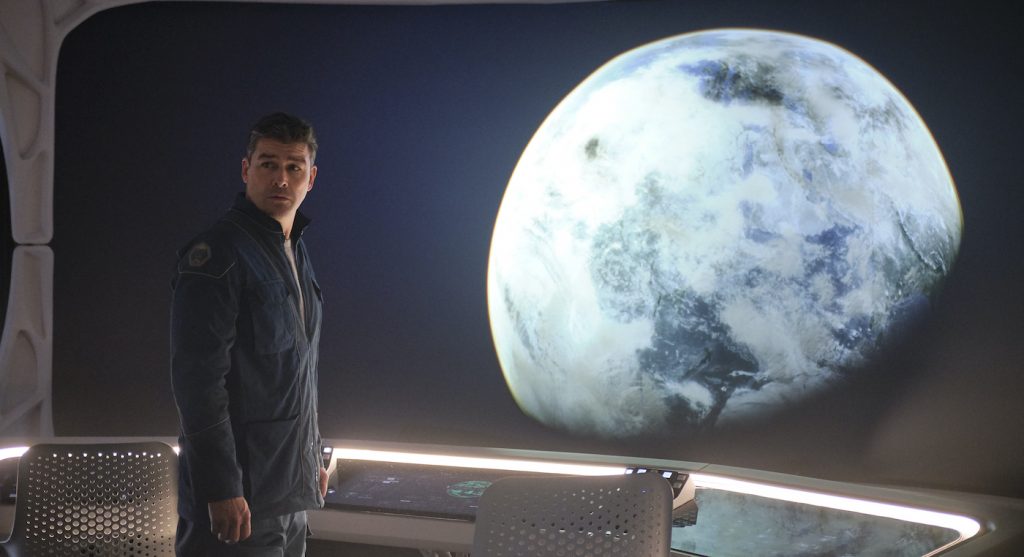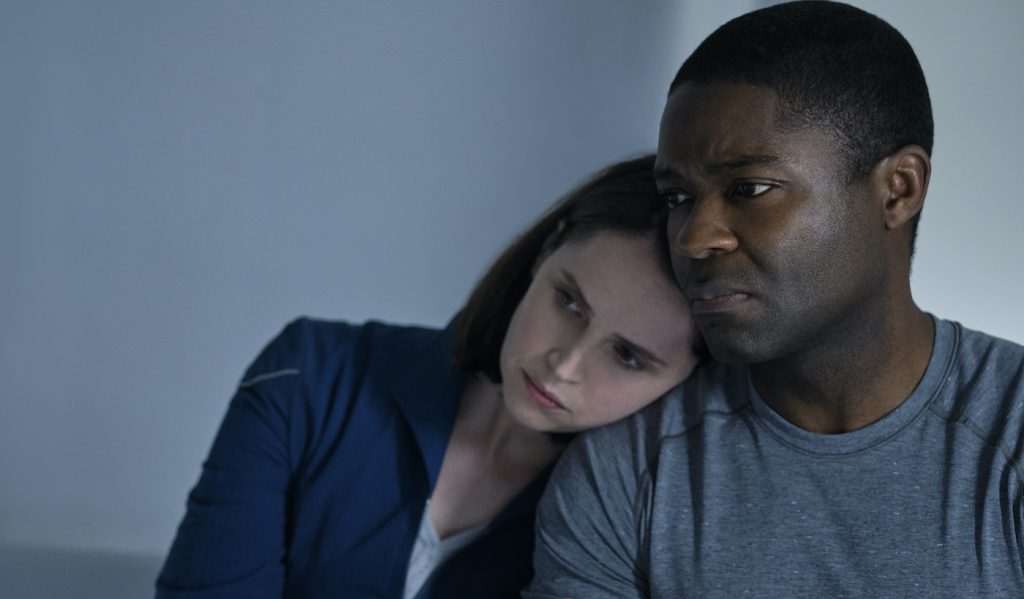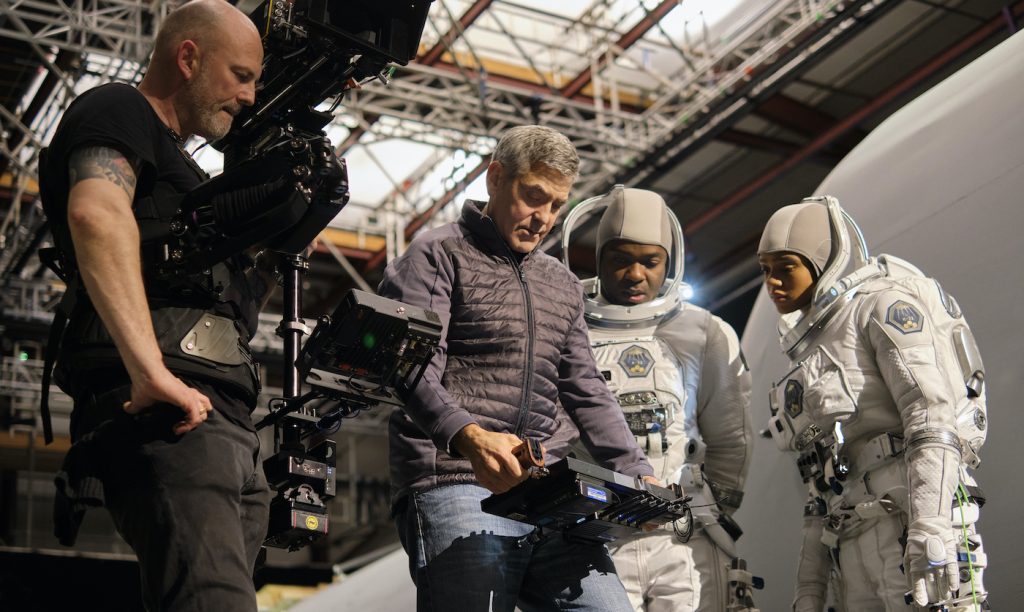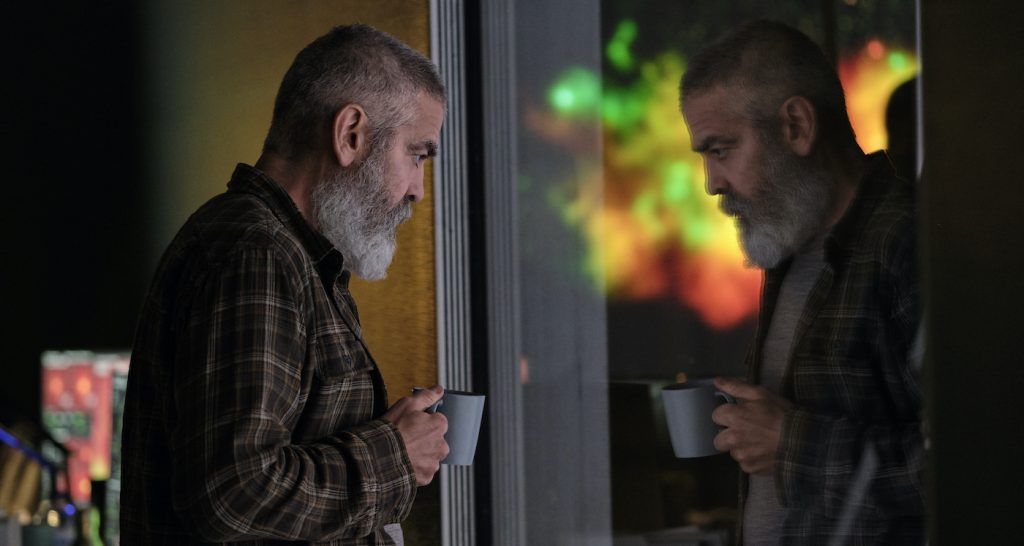 For more on big titles coming to Netflix, check these out:
Official Trailer for "Selena: The Series" Reveals Netflix's Look at a Legend
See First Footage From George Clooney's Sci-Fi Film "The Midnight Sky"
"A New York Christmas Wedding" Writer/Director Otoja Abit on His Debut Feature
The Official Trailer for David Fincher's "Mank" is Dazzling
Featured image: THE MIDNIGHT SKY (2020). George Clooney as Dr Augustine Lofthouse. Courtesy Netflix.