Westworld Cinematographer & Director Paul Cameron on Season 3's Big Time Ambitions
"As a DP," says director of photography Paul Cameron, ASC, "you tend to walk into a location and visualize it and pitch it to a director." But what happens if you are the director? Well, he allows, "I may have been a little stronger in pitching my ideas" back to the cinematographer.
Cameron had a chance to pitch in both directions, in quick succession, on HBO's currently unfurling third season of Westworld. He'd shot season one's pilot—The Original—and has returned, after projects like 21 Bridges, The Commuter and a Pirates of the Caribbean installment—to not only return to his role as cinematographer for last night's season three opener, "Parce Domine." He also directs its fourth installment, "The Mother of Exiles."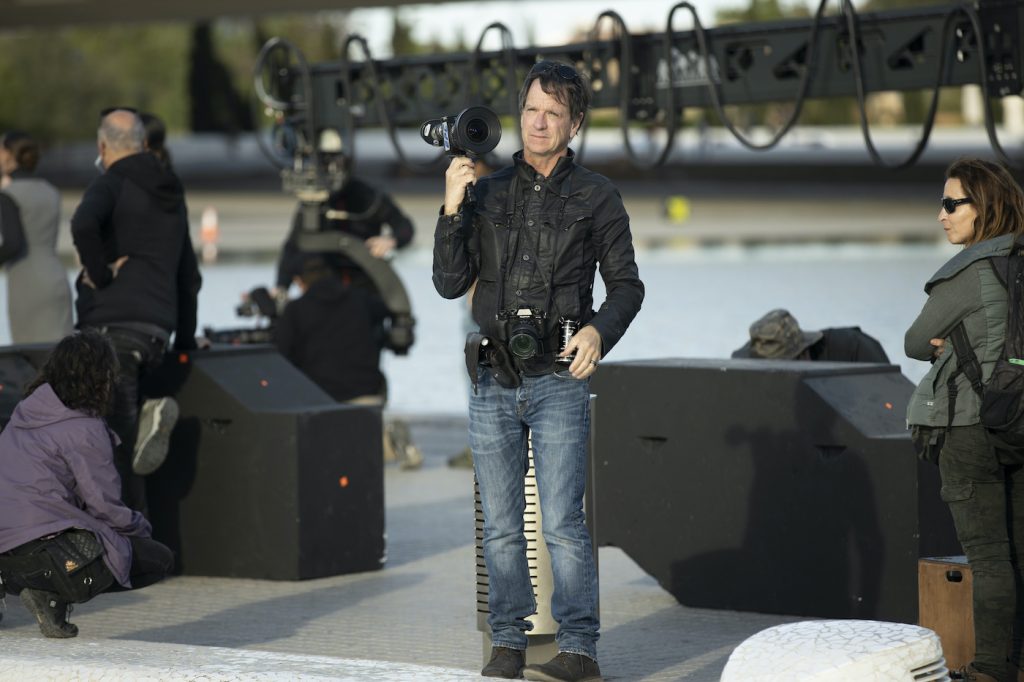 In season three, we find that robots, or "hosts," as the artificial lifeforms in Westworld are known, have, much like the coronavirus, escaped all attempts at quarantine, and are now loosed upon humanity. And looking for ways to replicate.
That opener, "Parce Domine," takes its name from a hymn, imploring the Almighty to have mercy on mere people, a theme that will be central to the current storylines. Directed by series co-creator (and brother of Christopher) Jonathan Nolan, and written by Nolan and his creative and life partner, Lisa Joy, the story starts with Evan Rachel Woods' character, Dolores, quickly confirming her notions about the cruel self-absorption of human behavior, and swiftly profiting thereby.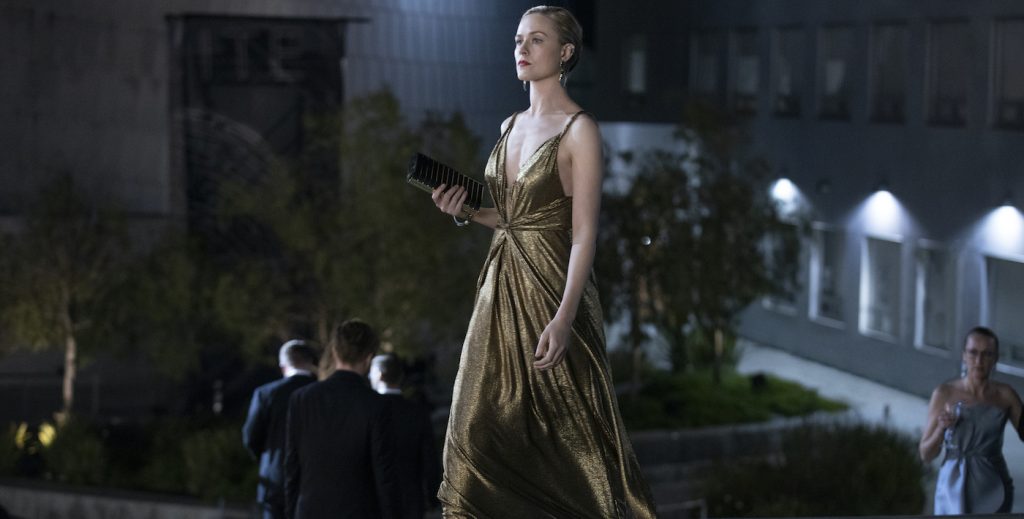 Cameron's story for his return to the show began with a phone call from Nolan, saying "hey, we want to go scout a few cities around the world, are you available to do it?"
Generally, when those calls come, the answer is usually "yes," and so it was that Cameron "wound up on a plane, looking for cities."
These were mostly in Europe and Asia, and the locations were ultimately spliced together, predominantly in Singapore, along with the City of Arts and Sciences in Valencia, Spain, to create a "Neo-Los Angeles," which, while slicker and less drizzly than the near future L.A. in Blade Runner, shares the existential problem of who is "real" and who's a replicant. Though both share a penchant for neon hues.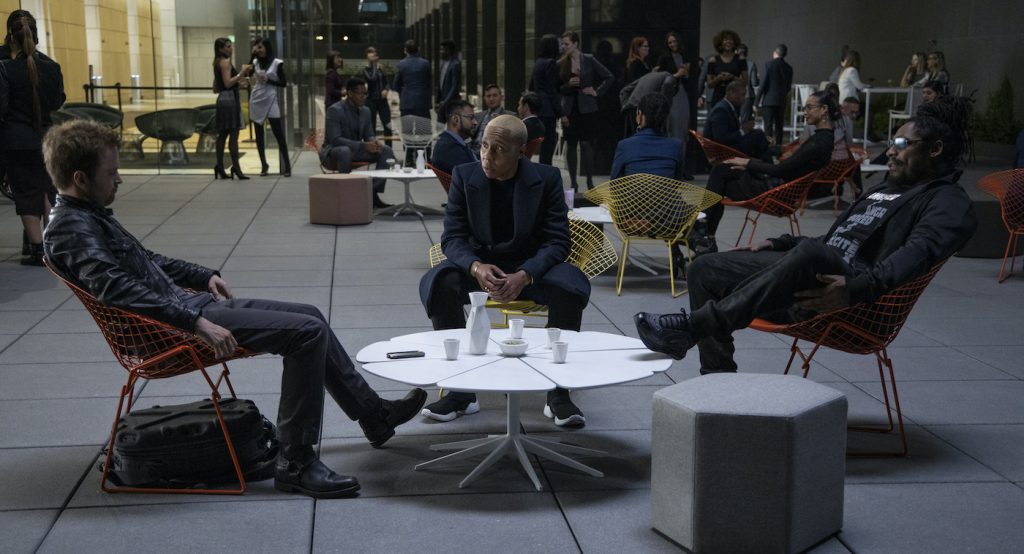 The  trick though, with all the globally-strewn locales, neon and artificial life aside, was, as Cameron noted to both Nolan and production designer Howard Cummings, "how are we going to tie this into one cohesive place?"
Cameron was able to make his own contributions toward that synthesis, asking things on the scout like, "what if we tie in this street to the back of this building here?" or "what if we take our approach from the Santa Monica airport, and then connect it to aerial footage from Singapore?"
The splicing all wound up being very carefully planned, helping the other directors for subsequent episodes plan their own shoots.
And then, of course, Cameron found himself as one of those corresponding directors. For his episode four, "The Mother of Exiles," there are some early season reckonings, action set pieces, and as with the opener, lush scenery from around the world.
His DP was series veteran John Grillo, who's lensed more Westworld episodes than anyone else. "For me," Cameron says, "the experience was to kind of allow John to voice his vision, of blocking, lighting."
And Grillo's wasn't the only voice he welcomed. While Cameron acknowledges it was "daunting on a lot of levels," working with actors like  Ed Harris (and series newcomer) Vincent Cassel, Thandie Newton, who as the host Maeve also finds herself out among the humans, whether strictly by her own choice or not, "was very supportive."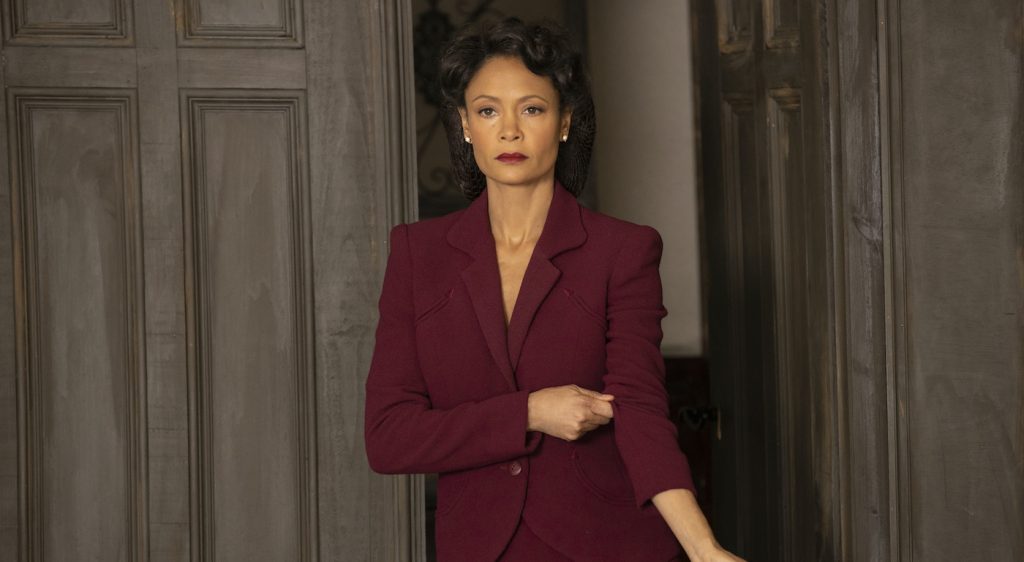 Which was good, because as his first test, Cameron "didn't have a script until five days before shooting—which was challenging. (But) the more experienced you are, the quicker you are to learn how to listen and move a scene forward with actors."
That communication also included a kind of "shorthand" with Grillo, which helped, since, he notes, "you have to be truthful, whether it's asking them to darken a face, or lighten up a background —whatever your gut is as a director."
And most of that darkening and lightening was captured on celluloid.  Cameron says "it was great to come back and see it was still a film show," as he wound up shooting primarily with 35mm ARRICAM cameras—both the "Studio" and "Lite" models—armed with ARRI's own Master Prime glass.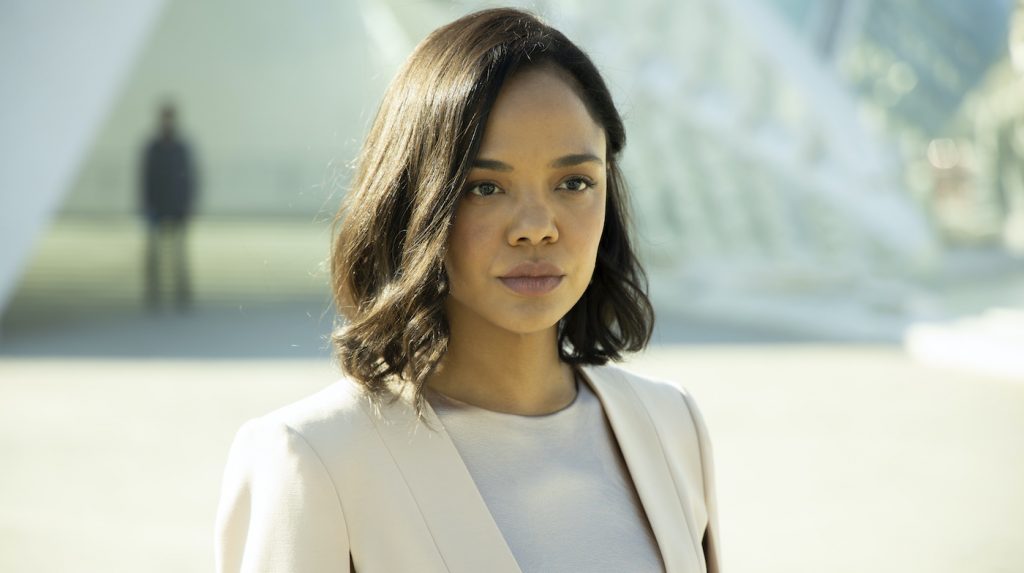 But there was some digital image capture introduced as well, outside the VFX work, in the form of a  Sony VENICE, with ZEISS Supreme lenses, which he says, they "decided to incorporate for wide night exteriors," though he emphasizes that relative to the film cameras, they used it "very very little."
What he liked very very much,  though, was that the show, on both the DP and directing sides. "It feels like [directing] a feature film on a lot of levels. You realize how high the bar is for the show; the level of writing, acting and production is such a high level."
And as a director, Cameron had to oversee even more of those levels in post-production. Instead of color-correcting, he now found himself working with the editors. "You pretty much stick with the paradigm given you by the DGA in your contract. I had four days for editing," and, he notes "I took advantage of every minute."
Which might describe his directorial adventure as a whole. Meanwhile, his friendship with Nolan and Joy "and everyone at Filter Films" took him to another themed land, in this case, New Orleans, where he'd just finished shooting a feature for Joy, who was directing from her own script. Called Reminiscence, and co-starring Thandie Newton, the once Black List-endorsed project is about technology that allows you to relive your past, and a scientist abusing it to search for lost love.
Very Westworld-esque in its motifs. As for what "worlds" Cameron wants to explore next, he says "I'm definitely looking for more directing work—(and) hoping to do more work with Jonathan, Lisa and Filter Films." But, he adds,  "I love working as a director of photography."
Featured image: L-r: Lena Waithe, Marshawn Lynch, Aaron Paul. Photograph by John P. Johnson/HBO