Honey Boy Cinematographer Natasha Braier on Earning an ASC Spotlight Nomination
"It is, of course, an honor to be selected for this by the ASC (American Society of Cinematographers), but it's also a responsibility." That particular responsibility belongs to Natasha Braier, ASC, ADF, the cinematographer for Shia LaBeouf's stark memory-play Honey Boy.
Upon learning she'd been nominated for one of ASC's Spotlight Awards this year, she called it "a huge honor to be recognized by my colleagues with (this) nomination. It is truly humbling to be named among such talented cinematographers," referring to co-nominees Jarin Blaschke for The Lighthouse and Jasper Wolf, NSC for Monos.
Honey Boy, she continued, "was a real labor of love and such a fulfilling and challenging artistic experience, thanks so much to my incredible crew and intrepid director Alma Har'el and fearless partner in crime Shia LaBeouf. I'm overwhelmed and truly grateful."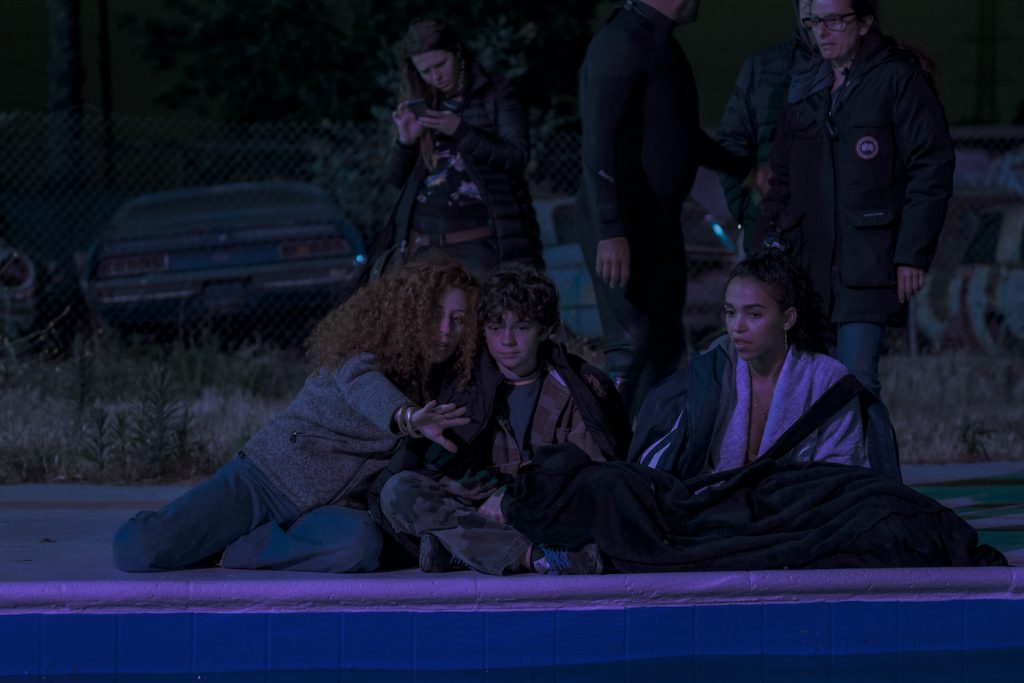 But the responsibility she spoke of comes from assuming what might be called the "Rachel Morrison" role in this year's awards. Morrison, of course, is the Oscar (and ASC) nominated DP who shot Black Panther and Mudbound (Braier's other credits include The Neon Demon and the notable David Byrne/St. Vincent short Who, among others). But the problem, we readily acknowledge in our interview, is that there should be a Morrison-like slot, or exception, at all, rather than just a mix including women-who-shoot films.
Braier acknowledged that "it wouldn't be realistic to have five women nominated for the ASC awards," simply because there aren't enough women being given the opportunities yet on the kinds of films that get nominated. "It takes time to learn your craft, to grow (in the industry) and do these kinds of films that get you exposure," she says. "There is a matter of growing as a DP, getting bigger opportunities, so you can be in the position of doing work that is awarded and recognized."
She notes that some of this year's notable feature film nominees, like Roger Deakins' for 1917 and Robert Richardson for Once Upon a Time… in Hollywood, are older than most of the women working, and are proven commodities behind a lens.
Thus she hopes her own work, and the nomination is "inspiring or encouraging for the women who are ten or twenty years younger than me. There are a lot more women doing this job than when I started twenty years ago." This "planting of seeds," as she refers to it, "is exciting to see. But you have to wait for the tree to grow."
But there's another branch of the tree she notes, as well, referring to having been born and raised in Buenos Aires: "I'm also a Latina — I think it's important at this moment in which we're living."
Of the living moments she helped create for Honey Boy, she says what she "was able to do with this particular film, made me grow as a cinematographer." That included increasing conversance with an ALEXA Mini. "I kind of grew up shooting film," she recounts, and feels "very nostalgic" about it, but adds, "you have to embrace the change. Now I think I'm pretty confident. I'm happy with the digital medium. But I was forced to develop different tools to make the film feel more organic. It's been challenging and very rewarding."
One of those tools was to add Cooke Crystal Express anamorphic lenses, "which are very vintage," precisely what she wanted for breaking up a sharp digital image "with older glass. It flares, light, and I paint a little bit on the lenses."
And the painting metaphor extended as shooting became "more of a hands-on kind of craft, an experimental approach to me. I wanted to find the texture of memory." Braier did this without creating a clear visual scheme for the past vs. present. "I don't think you need a gimmick for the audience to understand 'oh, this is a memory.'"
This was also driven by a philosophical view akin to William Faulkner's observation that "the past is never dead. It's not even past."  "There's no real separation between the adult and the child," she says. "It's a collection of different layers of the onion. I didn't want to have a super-clear separation (since) inside us, the trauma is always real."
That meant, for her current hands-on approach, her hands were elsewhere, not operating the camera as she often does. "The lighting was challenging for many reasons, there was not enough budget, and there was not enough time."
But another challenge was in wanting "to give Shia complete freedom to move around the space, and he moved a lot. He is going through a very very hyper, therapeutic moment, and it was only in those moments  that he could truly have empathy, and understanding and forgiveness for his father."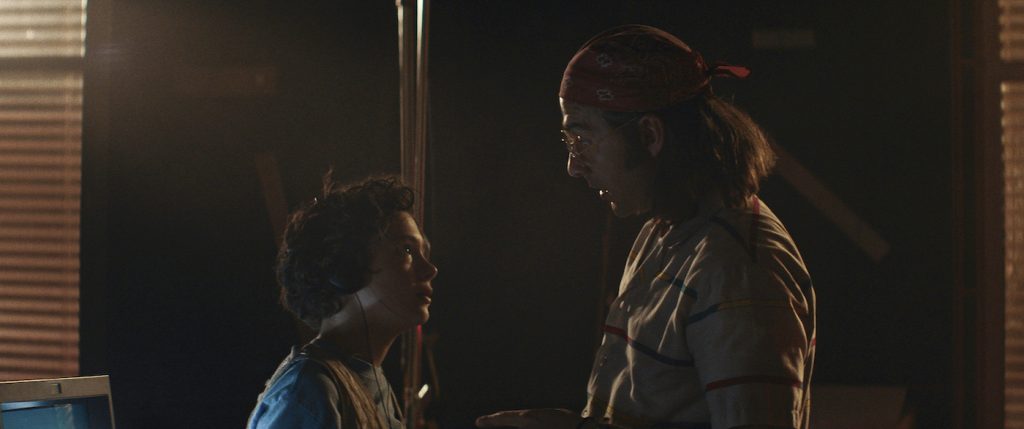 This meant placing practical LED lights on the set, in collaboration with production designer Jc Molina. Brier would then leave them on, and repair to a dimmer board. Steadicam operator Eric Fletcher, whom she describes as "amazing" in his fluidity,  would follow LeBoeuf during rehearsals, leaving her to operate the dimmers.
"As he's moving from one side of the room, I'm constantly moving the dimmers and changing things. It was the only way to still get interesting lighting," she says, without having to keep things constantly lit for 360 or 180-degree shots. This allowed her to "slowly dim some of the lights down," as the scene took shape.
Of the experience overall, Braier's ASC spotlit work on Honey Boy echoes her recollection of working on the Who video, as well: "It was so much fun," she says, "when you create from that organic collaboration, trying stuff and following your instincts."
Honey Boy is streaming now on Amazon.
Featured image: Cinematographer Natasha Braier with Director Alma Har'el on the set of HONEY BOY. Courtesy of Amazon Studios