Director Destin Daniel Cretton on Adapting Bryan's Stevenson's Just Mercy
Destin Daniel Cretton remembers the exact moment back in 2015 when he first came to learn of Bryan Stevenson, the founder of the Equal Justice Initiative. The day didn't seem out of the ordinary for the filmmaker. But looking back, it turned out to be a career-defining moment for Cretton.
"I was sitting in a coffee shop in LA called the Bourgeois Pig when I opened up a book called Just Mercy by Bryan Stevenson," says Cretton. "As soon as I started reading, I couldn't put it down."
Cretton, who was building a name in Hollywood as the writer/director of Short Term 12 and The Glass Castle, knew he had to bring Stevenson and his work to movie audiences.
"I was never expecting that a book about incarceration and slavery would leave me feeling so connected to humanity and inspired to get involved," continues Cretton. "I immediately wanted to do whatever I could to help tell this story."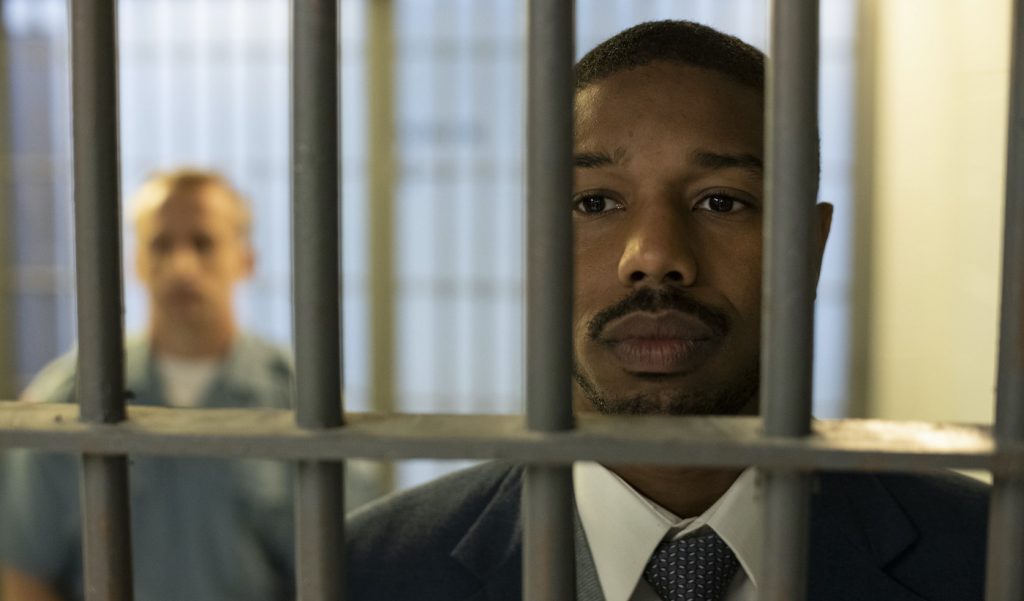 Cretton's efforts came to fruition at the end of 2019 when the film version of Just Mercy debuted to a standing ovation at the Toronto International Film Festival. After a limited Christmas Day release in New York and Los Angeles for awards consideration, the film opened wide this past Friday.
Set in the 1980s, Just Mercy stars Michael B. Jordan as Stevenson, a passionate black lawyer with a Harvard degree, who decides to set up shop in Monroe County, Alabama to fight for death row inmates who may be wrongly accused of their crimes. The focus of the movie is Stevenson's advocacy for Walter McMillian, a black pulpwood worker, who, by all appearances, was set up for the murder of a white teenage girl. Jamie Foxx, who plays McMillian, was honored with a Spotlight Award at the Palm Springs International Film Festival and has received a Screen Actors Guild Awards nomination for his portrayal.
In addition to directing, Cretton co-wrote the screenplay adaptation of Stevenson's book with Andrew Lanham. The two had also collaborated on the script for the 2017 drama The Glass Castle. For Cretton, one of the biggest challenges was not compromising the integrity of their characters as he and Lanham crafted the narrative drama portraying Stevenson's passionate quest for justice.
"This is a story about real people, many of whom are still alive today," says Cretton. "And it covers some of the most sensitive and vulnerable parts of their lives. So it was very important to portray them in the most honest way possible."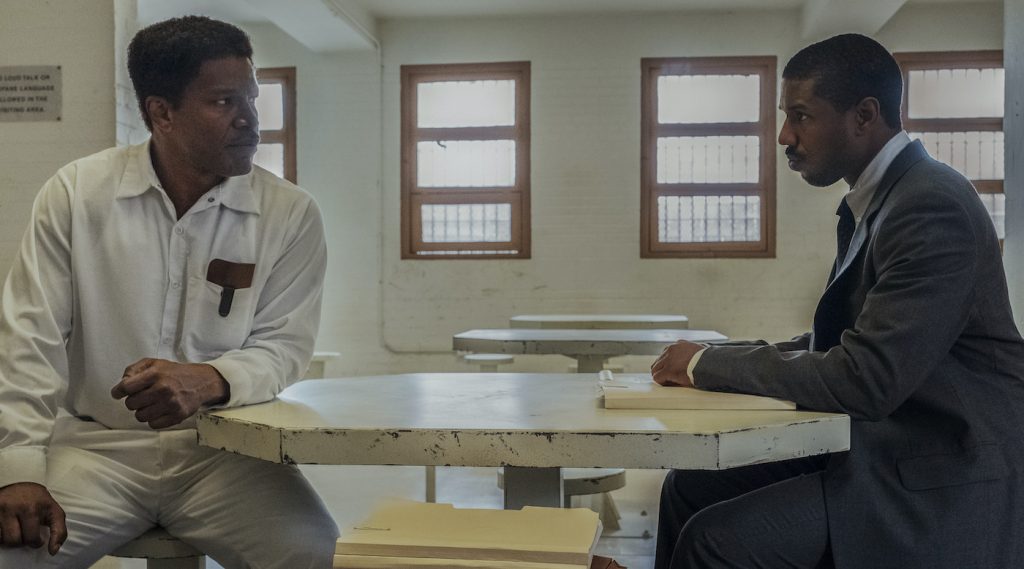 Fortunately, the filmmaker had several advantages working in his favor. The first was Stevenson, who threw his complete support behind the project. "Bryan was very involved with the writing process from the beginning," says Cretton. "He was instrumental in helping us to fill in the details that weren't covered in the book, and making sure we were capturing the truth about his clients, and also the truth behind the system he was up against."
Another plus was having Jordan in his creative corner, not only as an actor, but also as one one of the film's producers. Cretton reveals it was Jordan who championed casting Foxx as McMillian. "He really helped us get this film over the finish line," Cretton adds. "Like any great producer, he consistently did whatever was necessary to protect the integrity of the film and Bryan's story."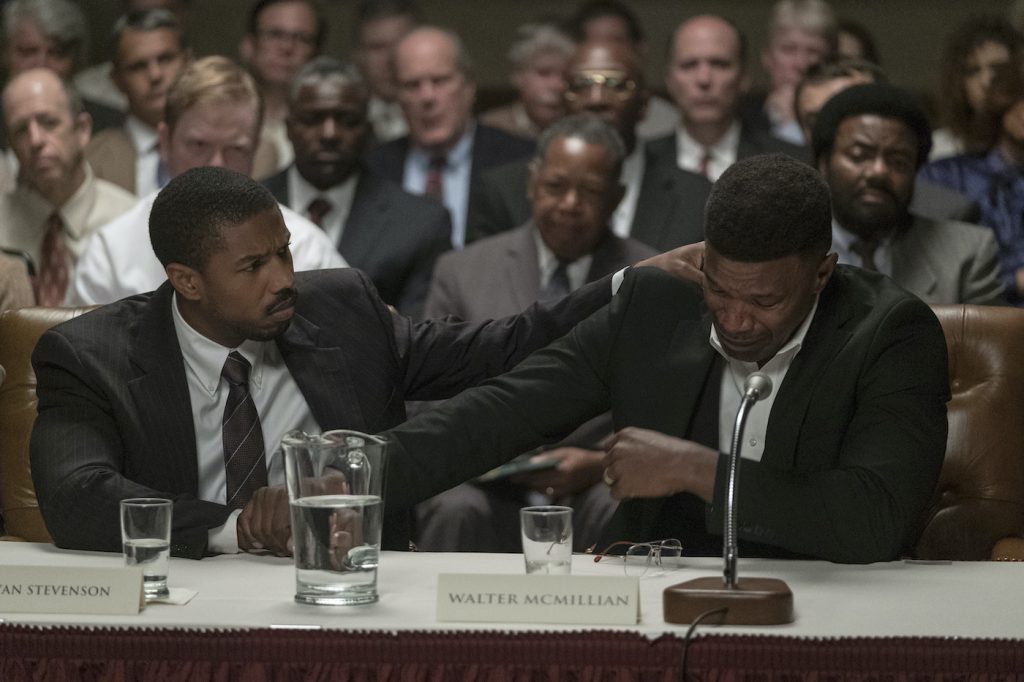 But perhaps most importantly, Cretton credits the work of his entire cast, most notably Jordan, Foxx and Brie Larson, who plays Eva Ansley, a colleague of Stevenson at the Equal Justice Institute, for Just Mercy's resonating impact. "All of these actors have an endless well of empathy inside them," says the director. "They cared immensely about this story and the characters they were portraying, and I think it really shows in their performances."
One of the more challenging scenes for Cretton involved Herbert Richardson, another of Stevenson's clients. Played by Rob Morgan, Richardson was convicted of killing a woman by setting off a bomb on her porch. He was sentenced to die in the electric chair. Though guilty of the crime, Richardson, a Vietnam veteran, struggled with mental issues as a result of his time in combat. Based on this, Stevenson attempted to win Richardson a stay of execution. But his efforts failed and he accompanied Richardson to his execution.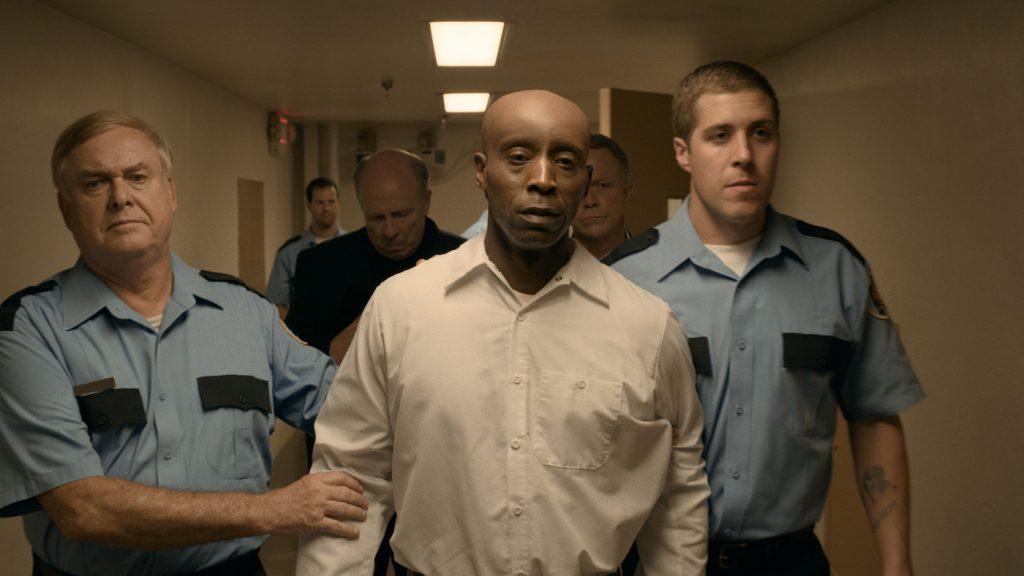 "There was so much weight in the room over the day that we were shooting that scene, sometimes it was hard to breathe," remembers Cretton. "Rob Morgan and Michael B delivered such incredibly moving performances, it often felt like we were watching the real thing that Bryan Stevenson went through 30 years ago."
When jokingly asked if it fazed him to not only be directing Black Panther (Jordan) and Captain Marvel (Larson) but also Spider-Man villain Electro (Foxx) as well, Cretton indicated he was able to resist the urge to indulge in any superhero references. "I think they were all just really honored to be able to tell a story that highlighted the life and career of a real-life superhero named Bryan Stevenson," he says.
Or perhaps Cretton knew he'd soon be getting into the action. An Asian American born and raised in Hawaii, Cretton is excited to currently be helming Shang-Chi and the Legend of the Ten Rings, Marvel Studios' very first movie to spotlight an Asian superhero.
For more on Just Mercy, check out our interview with editor Nat Sanders.
Featured image: Caption: Caption: (L-r) Director/Writer DESTIN DANIEL CRETTON, MICHAEL B. JORDAN and JAMIE FOXX on the set of Warner Bros. Pictures' drama JUST MERCY, a Warner Bros. Pictures release. Photo Credit: JAKE GILES NETTER