Writer/director Destin Daniel Cretton on Adapting Jeannette Walls' The Glass Castle
Writer/director Destin Daniel Cretton re-teamed with his Short Term 12 star Brie Larson for The Glass Castle, based on Jeannette Walls' best-selling memoir about her chaotic childhood. Walls' parents struggled with substance abuse and mental illness, and their four children were often hungry and neglected. Larson plays Walls as a young adult, professionally successful as a gossip columnist in New York. As the film opens, we see her leave an elegant restaurant after dinner with her Wall Street fiancé and his prospective client. From her taxi, she glimpses her parents, Rex (Woody Harrelson) and Rose Mary (Naomi Watts), dumpster diving.
In an interview, Cretton talked about deciding when to tell the audience more about Walls' past and raiding Walls' closet for Larson's wardrobe.
What is it about Brie Larson that made her right for this role?
Brie encapsulates some Jeannette's strengths in a very unique way.Brie has this ability to portray both strength and vulnerability on screen. Where Jeannette finds her strength in this movie is her ability to tap into this part of her that she was once really ashamed of and flip it and turn it into the thing that makes her really strong and gives her the superpower. It's a beautiful contradiction. I think that's actually something that has always been a part of Brie and why she comes across so incredibly on-screen.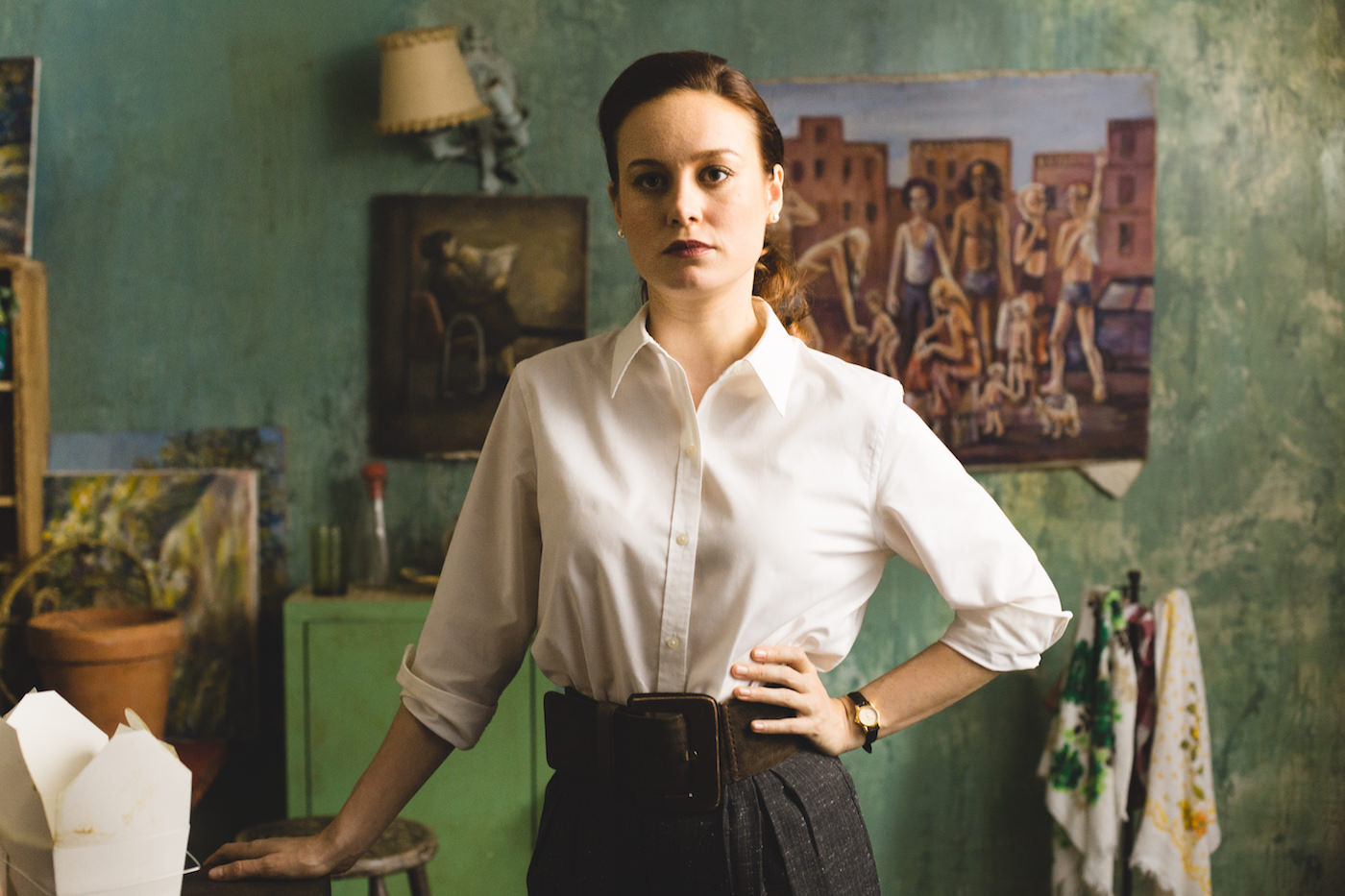 Brie Larson as "Jeannette" on THE GLASS CASTLE. Photo by Jake Giles Netter.
The movie begins with Walls as an adult and takes us back and forth through her childhood. How did you decide what the audience needed to know when?
We tried to emulate the same journey that Jeannette takes you on when you're reading the book. You are initially introduced to a woman of a high-class society living in New York and I think in the same way that through Jeannette's prose on the page, you are able to see that she isn't what you fully expect her to be. We tried to create those same sort of little clues into who Jeannette really is through the first few scenes of our movie. Visually, you would expect her to be one way but through the dialogue there are little hints that there is a lot more going on underneath. Particularly in the present day scenes, a lot of those moments that are in the movie aren't necessarily scenes from the book.They were inspired by stories that I heard from Jeannette when we were researching. The story that she tells when she opens up the movie and some others are things that she shared with me about her life.
Why is it important to tell stories about such damaged families?
I learned a very similar lesson about my own life through the experience of making these two movies. It's not necessarily experiences that we have all gone through but I do think that there is something about The Glass Castle that still resonates and feels very familiar. We may not have gone through something to that degree but I think everybody has a Rex Walls in their life. Everybody knows what it feels like to want to love somebody so badly and have the struggle of how difficult that can be with someone who is either an alcoholic or has ups and downs in their life or who can't be what we need from them. And it's incredible to watch somebody like Jeannette go through something like that and come out the other end, not just learning how to accept that part of it but to take it and make it something that makes her so much of a better person. That's really inspiring to me.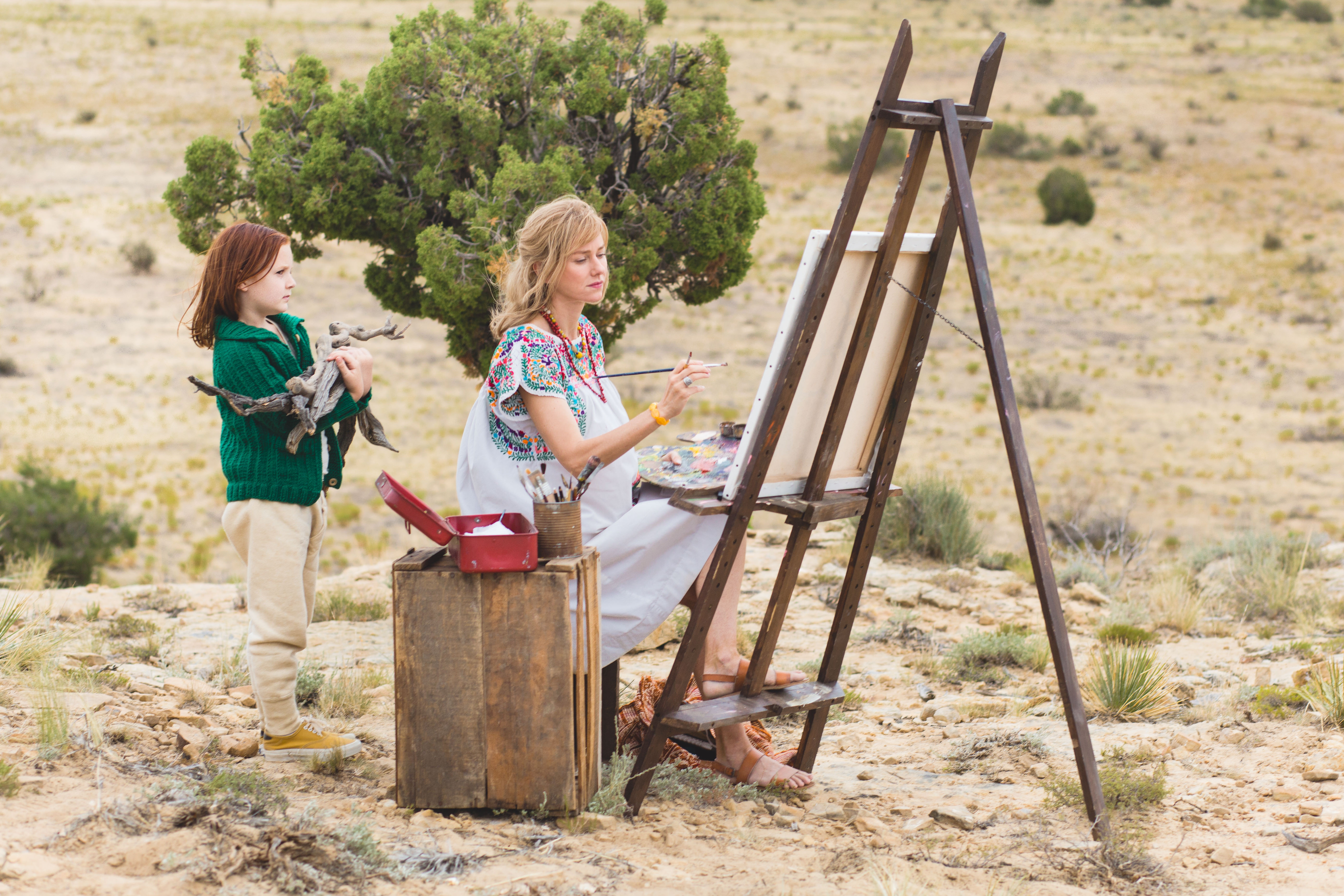 Chandler Head as "Youngest Jeannette" and Naomi Watts as "Rose Mary Walls" in THE GLASS CASTLE. Photo by Jake Giles Netter.
What did you do visually to help distinguish between those sorts of golden moments where the kids were very young and still totally believing what their parents told them and then their beginning to realize, as all kids do, that their parents are not all-powerful and that they're just people?
I worked closely with Brett Pawlak who was also my DP on Short-term 12 and a bunch of things. That journey was definitely at the front of our conversation in the beginning, how to represent, visually, the emotional journey that Jeannette is going through which is one that begins in somewhat of an optimistic fantasy that her dad has created for her that has a lot of legitimate beauty in it. And so we wanted to shoot it in a way that felt as real as it would have felt to Jeannette at that age. As the movie progresses and as Jeannette's eyes are opened and as her brain develops and she's able to see more of the holes in her dad's fantasy, the visual style begins to shift as well and become a bit more grounded, revealing a bit more of the dirty and grittiness of her childhood.
How did you approach the period costumes? I saw one photo of Jeannette Walls from the 1980's and she had the same earrings Brie Larson wears in the film.
My sister, Joy Cretton, and Mirren Gordon-Crozier were the costume designers and they loved exploring this era. They actually came with me down to meet Jeannette at her farm and Jeannette took them up to her closet. She still has all of the suits that she was wearing at that time and as soon as she opened her closet my sister just had stars in her eyes, she was so excited. They were all in pristine condition, too. There were a couple of Jeannette's suits that Bree actually wore in the movie. So they were very, very connected with Jeannette in finding out all the little details of things that they were able to incorporate into the movie, like the pens that Rex always had in his pocket along with a comb because he was very particular about his hair, and even though they had no money his shirts always looked clean and pressed and tucked in. He was very aware of his outer appearance.
What's the best advice you ever got about directing?
I always freak out before I direct a movie. I always start self-doubting and wondering if people are going to find out on this one that I don't know what I'm doing. So I've read every directing book on the planet, to learn how to talk to actors and to try to listen to the advice of so many directors. What I've come to realize is there is a lot of great advice you can get from people but it really is, for me, just about being yourself and talking to other human beings who are all so different. So there's just no way to plan it exactly. When I have become to a place where I'm happy with what's going on, with all my own faults or things I'm good at and things I'm not so good at, I think when I'm just able to be myself on set and have honest open discussions with the actors about what a scene means before we tackle it, that's when I feel like I'm able to do my best work and that happens to be connected to the themes of this movie, I think, as well.
Featured image: Author Jeannette Walls and Director Destin Daniel Cretton on the set of THE GLASS CASTLE. Photo by Jake Giles Netter.