Casting Faces New and Old for Hundreds of Roles in The Irishman
Casting director Ellen Lewis has worked with Martin Scorsese since New York Stories, which came out in 1989, but there was no by-the-book process to adhere to in order to pull together the all-star ensemble leading The Irishman and the film's hundreds of supporting roles. "Every world is different, so where you're going to look and the way you're going to think," said Lewis, changes with each script. In this case, The Irishman's star and frequent Scorsese collaborator, Robert De Niro, was long set to play hitman Frank Sheeran, starting with the script's first reading eight or nine years ago (De Niro was also the one to introduce the director to I Heard You Paint Houses, the film's source material), but also present at that early reading was Stephanie Kurtzuba, the actress who wound up in the role of Irene, Frank's second wife. "Eight years later we knew we wanted Stephanie Kurtzuba to be in the film, reintroduced her to Robert De Niro, and that helped us formulate the wives," said Lewis.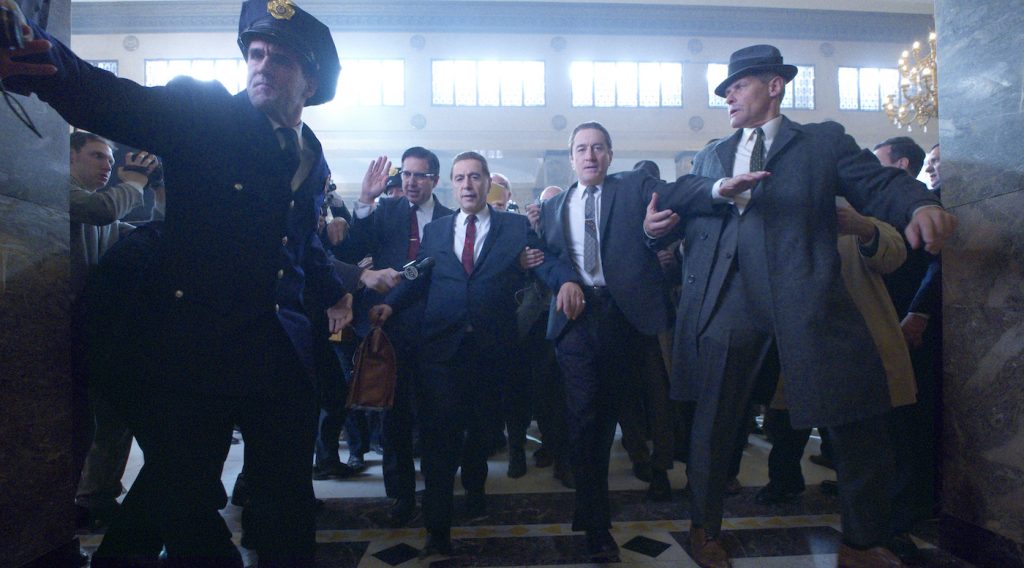 The trio of wives — which includes Welker White as Jo Hoffa and Kathrine Narducci as Carrie Bufalino, smoking and impatient alongside Kurtzuba's Irene — "anchored the men in the movie," Lewis felt. It's no surprise then, that some had already cycled through the Scorsese universe. Acolytes of the director will recognize White, for example, as the babysitter from Goodfellas, and as a waitress in The Wolf of Wall Street. "There definitely is something to people that Marty has worked with before," Lewis said, "a certain comfort, for him as a director as well as for the actors." Intentionally or not, the director also seems to cultivate a long-term sense of loyalty. "We have people reach out who had been in Raging Bull," Lewis said.
The due works with a sense of openness to finding the right roles for interested actors. Ray Romano, who plays Bill Bufalino in The Irishman, landed his first Scorsese role in the show Vinyl. "I wasn't really sure if Everybody Loves Raymond was going to be the exact right thing, so, within 48 hours, I got an audition from him," Lewis reminisced. "Ray had taped himself, it was fantastic, I showed it to Marty, and Marty thought he was perfect for the world of Vinyl. So when we started working on The Irishman, I started to think about 'who have we worked with whom Marty responded to a lot, and where might they fit?' It was great to figure out that Ray would fit there."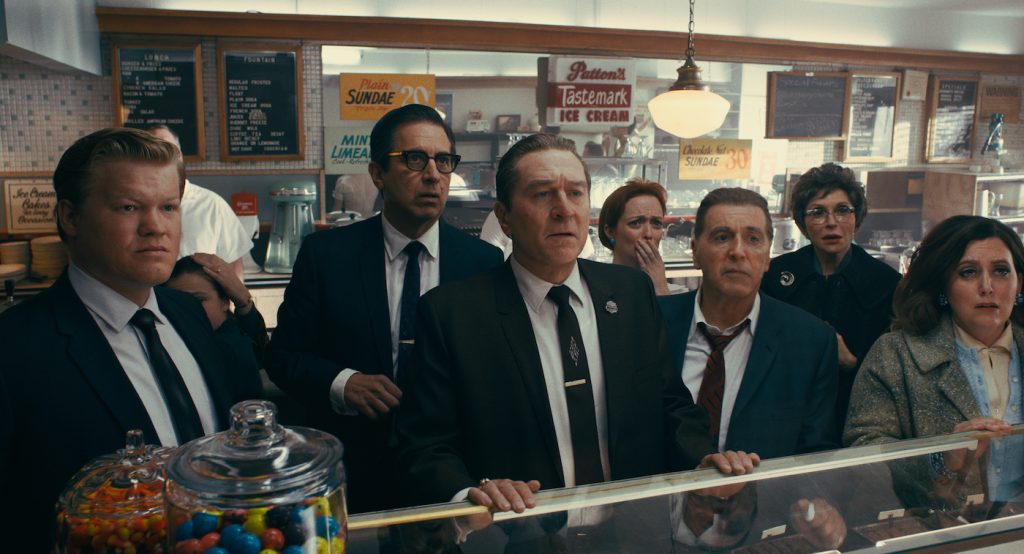 As for a particularly well-known face in the Scorsese universe, let the rumors be put to bed: to play mob boss Russell Bufalino, the recently dormant Joe Pesci was not in any way pulled from retirement. "I did this Q&A with Robert De Niro the other day," Lewis said, "and he said that people kept asking him about it. Joe was like, 'I'm not retired. I just wasn't really offered anything that seemed that interesting.'"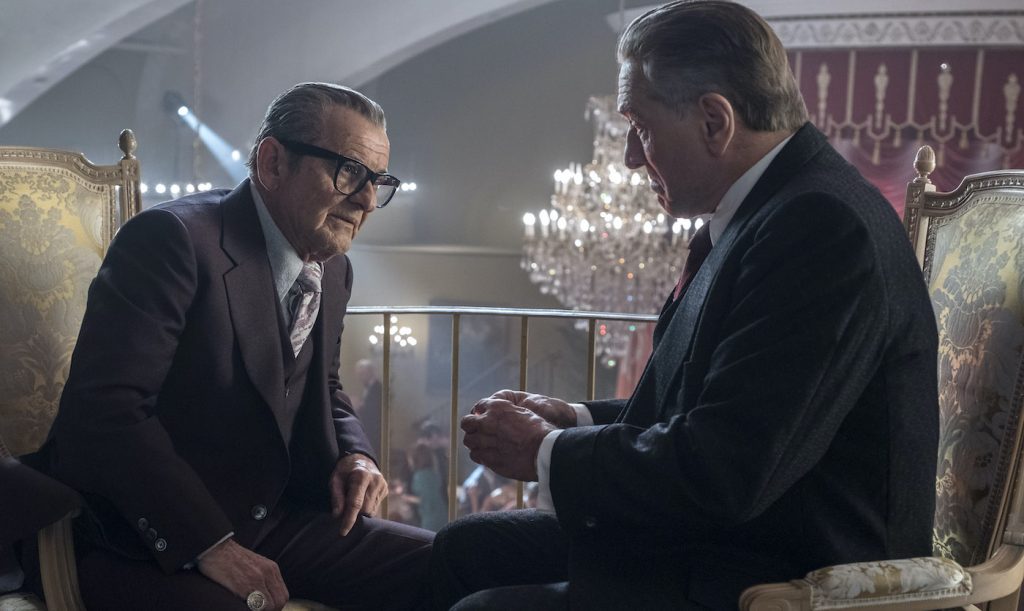 Among the rest of the film's cast, there's hardly an insiders' club. For Lewis, introducing new actors to Scorsese is an equally invigorating prospect, particularly given the director's love for comedians, singers, and musicians. Action Bronson found his way into the film as a casket salesman after his agent sent over one of his music videos, even though neither Lewis nor Scorsese had prior knowledge of his work as a rapper (besides the video, Lewis looked for a part for Bronson after also having him come in and read). Elsewhere, the casting director plumbed unique sources for smaller roles, sending weekend scouts out to Italian festivals and doing a deep dive into Actors Access, a database for non-represented thespians. "Someone who was working for me happened to have a job for 10 years at a cigar club. I had no idea there were cigar clubs in New York. It was a small goldmine for us," Lewis joked. "There are so many of these tiny parts, and it's just like, here's a guy we got from the cigar club on 56th Street, and here's one we got from a cigar club on E. 64th St."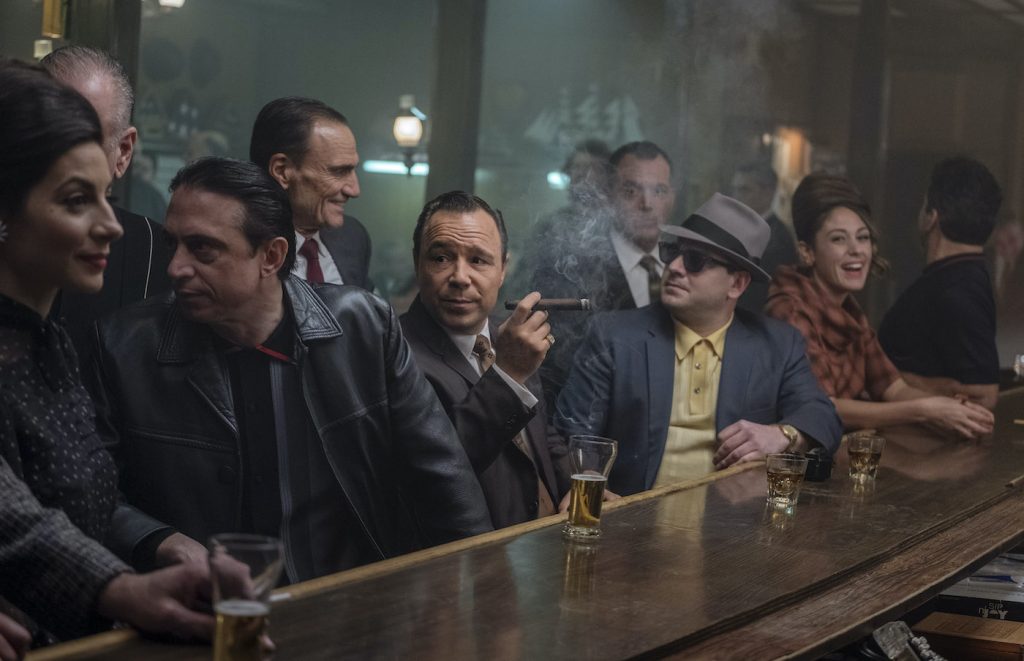 Among the film's marquee names, however, the most unique casting decision went to the role of Frank's middle daughter, Peggy, the hitman's lone family member on to his ways and unwilling to hide that she sees her father for whom he truly is. Peggy is the film's judge and jury, but she's almost completely silent — she radiates, rather than speaks, her condemnation. The part went to Anna Paquin, a fairly established actress to take on role that's basically seen rather than heard. "I think that Anna wants to work with great directors. So I immediately said to her agent, this part — she has no lines. She's the conscience of the movie," Lewis explained. But Paquin was interested nevertheless, Scorsese was on board, and "I think we all got really lucky," Lewis observed. "As I said, I think the women anchored this, starting with Anna Paquin as the observer here, as the conscience."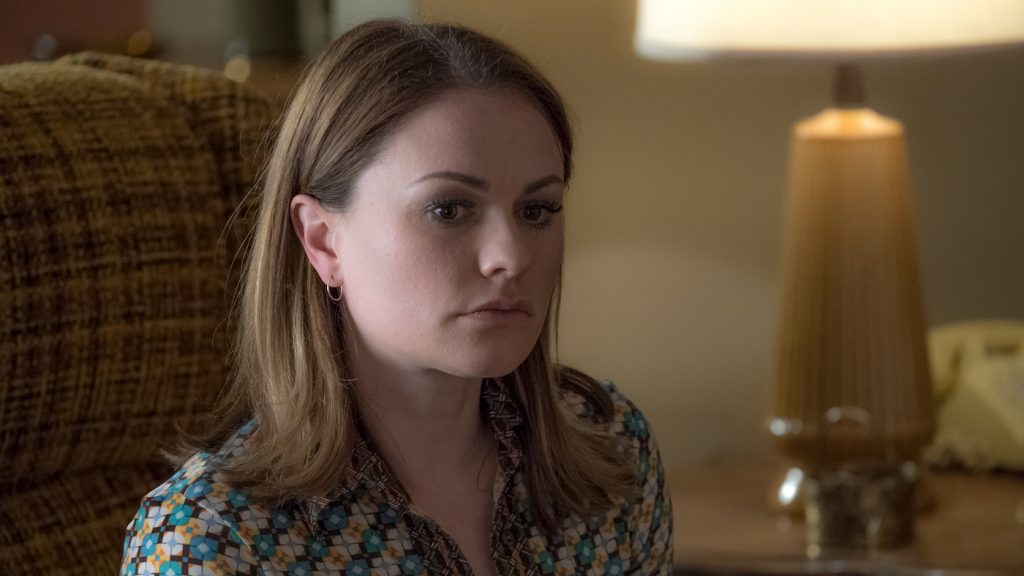 For more on The Irishman, check out the following interviews:
The Irishman Cinematographer Rodrigo Prieto on Crafting Scorsese's Masterpiece
Super Producer Emma Tillinger Koskoff on Pulling Off The Irishman and Joker
De-Aging the Iconic Actors of Martin Scorsese's The Irishman
How Robert De Niro's Makeup Team Traversed 50-Years in The Irishman
Sandy Powell & Christopher Peterson on Dressing De Niro (and More) in The Irishman
Featured image: Dipping bread in wine, known as Intinction, speaks to the shared Catholic traditions of Russell Bufalino (Joe Pesci) and Frank Sheeran (Robert De Niro). © 2019 Netlfix US, LLC. All rights reserved.