Deconstructing Tarantino's Once Upon a Time in Hollywood's With his Cinematographer Robert Richardson
When you dig past the humorous and unnerving storylines of Quentin Tarantino's ninth film Once Upon a Time in Hollywood, you'll find a serious tale about friendship.
Set in 1969, Rick Dalton (Leonardo DiCaprio), a fading Western star trying to stay relevant in Tinseltown has one sure thing—his stunt double Cliff Booth (Brad Pitt). Booth's past includes being a war hero and some domestic trouble, but now the two friends find themselves on a collision course with the Mason Family, as Dalton's next-door neighbor is Sharon Tate (Margot Robbie), the most famous victim of Charlie Manson's murderous proteges.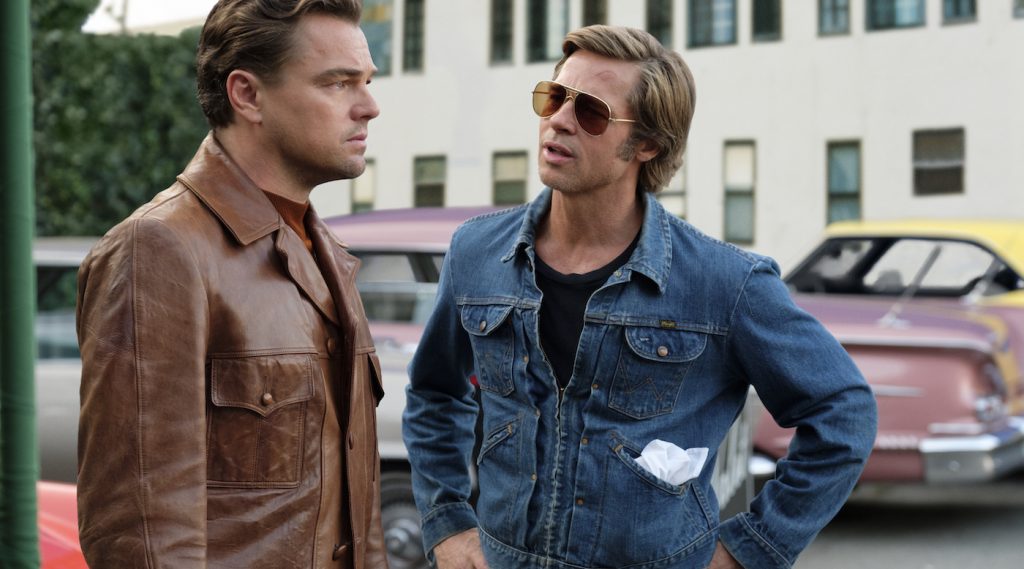 The director looked to long-time confidante and cinematographer Robert Richardson to illuminate the story—their sixth film together. "The script spoke for itself and was amazingly detailed," he says, and since all Tarantino directed pictures have been shot on film to date, "the question marks were, 'do we shoot 65mm, 35mm or combine the two.'"
Detailing the budget, time, limitations and the number of zoom shots required, 65mm fell from contention, leaving 35mm. Kodak Vision3 200T 5213 and Vision3 500T 5219 was paired with Panavision cameras and lenses (C-, E-, T-Series) while black and white 35mm with spherical zooms depicted scenes of Rick Dalton's television career like Bounty Law. Super 8 and 16mm Ektachrome was also used for two scenes inside the Polanski home.
Production shot for 90 days around Los Angeles including Cielo Drive, Sunset Blvd, Hollywood Boulevard, and Burbank. Its visuals popped with vivid color touting historical depth in large part to production designer Barbara Ling, costume designer Arianna Phillips and the makeup and hair departments overseen by Heba Thorisdottir and Janine Rath-Thompson.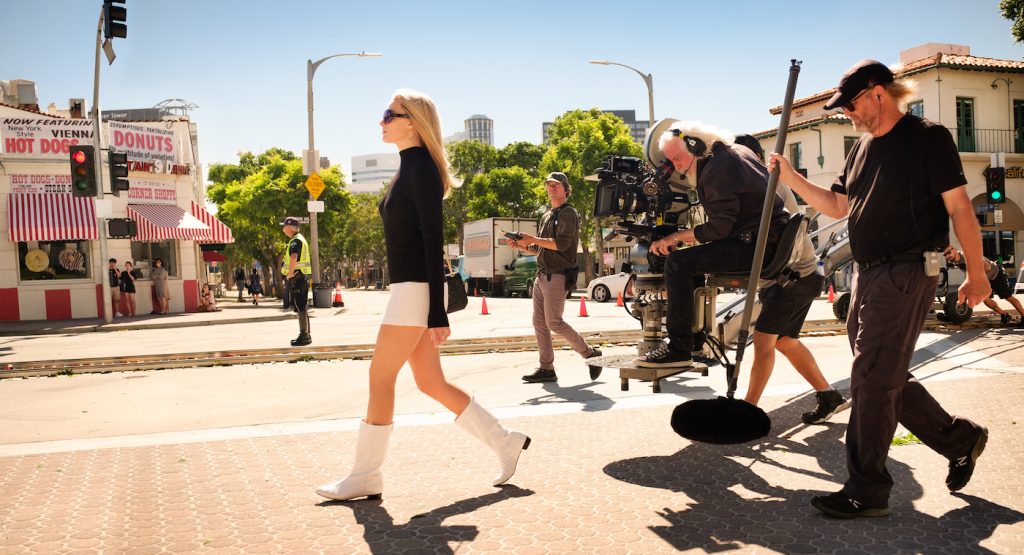 Continuity way key for Richardson as the story only takes place over a few days. "I kept myself extremely aware of the California light. We don't live under shadows here, we live under the sun. Ordinarily, I love to keep any film I shoot under overcast because it's consistent, but in a film like this, you need to embrace the California light. We tried to keep our spaces full of light yet consistent."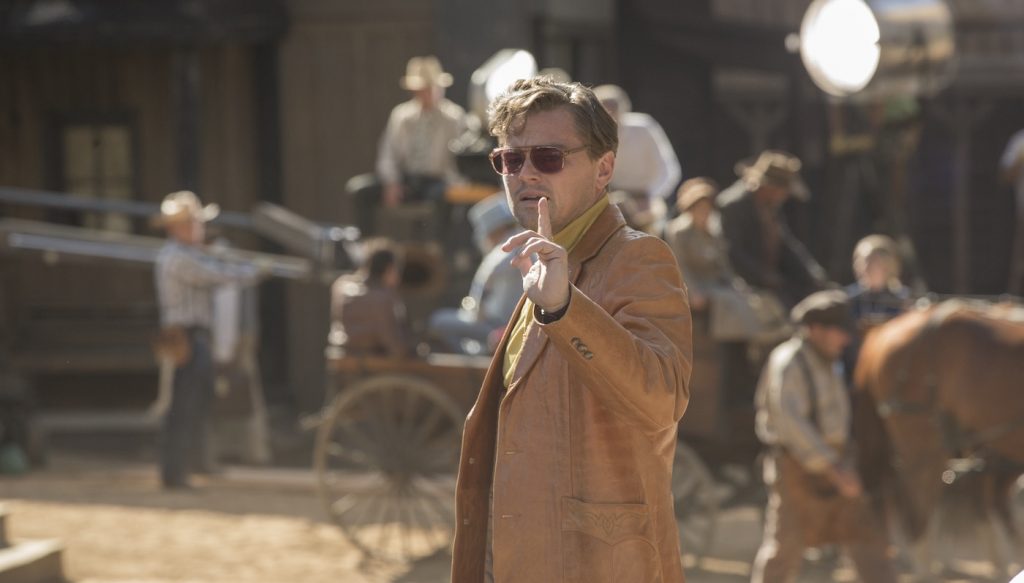 Compositionally, Tarantino wanted it to feel of the time period but still utilize the filmmaking tools of today. In the black and white scenes portraying Rick's television career, Richardson harnessed similar techniques used in the era – mainly heavy front lighting of the character and cropping the 35mm to 1:33 which was roughly the aspect ratio of television back then.
Though Rick and Cliff are close friends not every scene has them together. Rather than distinguishing each character through a lens choice, production design, costumes, the way they moved and the darkness of each location hinted at their personalities. One scene, in particular, has Rick meeting Marvin Schwarzs, his agent played by Al Pacino at the iconic Hollywood restaurant The Musso & Frank Grill, which has been open since 1919.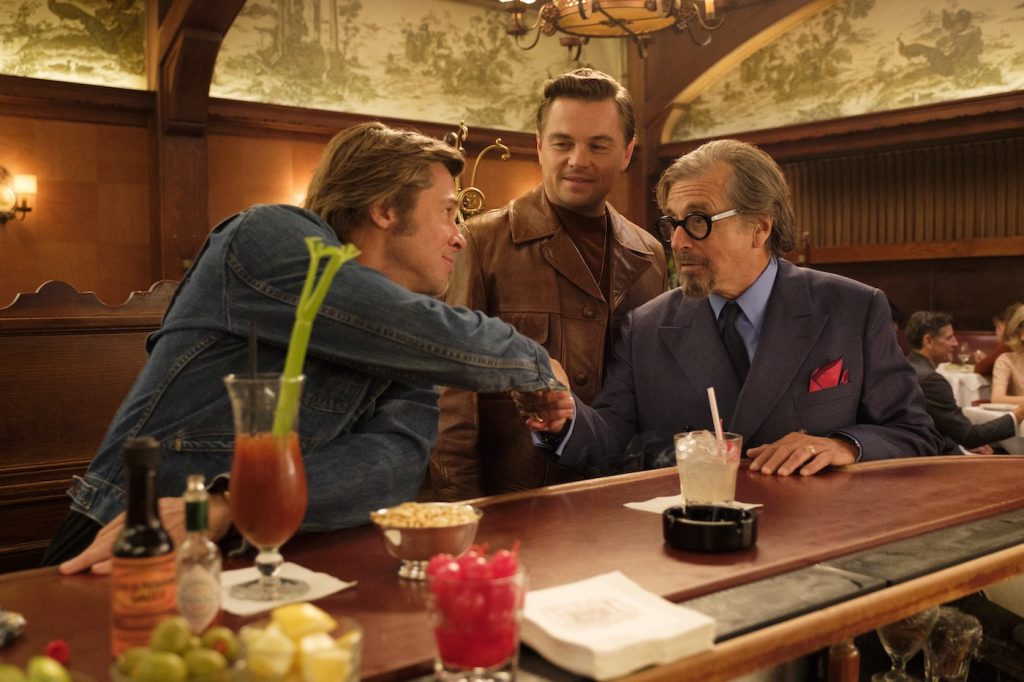 Richardson visually captured the restaurant without alteration, only adding key lights to brighten each actor's face. The dimly lit ambiance swells the uncertainty of Rick's acting future which the two discuss. "We made the choice to work with the environments we were given and keep it within the framework of whatever it is," notes the three-time Oscar-winning cinematographer. "We wanted to be intelligent about how we represented 1969."
Another scene is when Cliff's finds himself at Spahn's Movie Ranch dropping off Pussycat, a hippie played by Margaret Qualley. The sequence is rich in contrast embracing the wide-open spaces as Cliff leisurely strolls through the once-bustling backlot wearing a yellow Hawaiian-patterned short sleeve shirt over a white Champion tee. Environmentally, it's unmistakably Los Angeles and the Champion shirt subtlety plays to his character, who is a complete badass.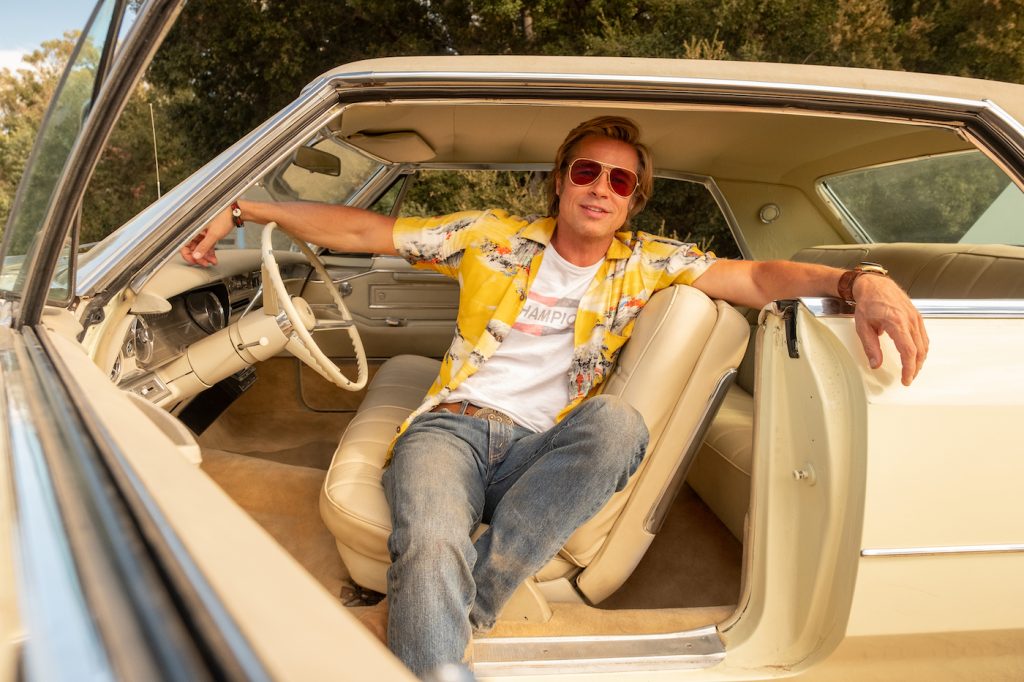 There's a tremendous amount of subtlety placed throughout Once Upon a Time in Hollywood, referencing a plethora of classic television and film. One that caught The Credits eye happens in the aforementioned Spahn's Movie Ranch sequence. Without giving any of the story away, watch for the moment when the character Tex (Austin Butler) rushes back to the ranch on horseback. There's a shot where he rides through some trees. This specific sequence is made in a way to mimic a mutoscope, which is an early motion picture device that you would hand crank to watch a flipbook pass by in a viewing slot.
"Out of all the interviews I've done, you are the first to bring it up and I'm happy to hear you caught that," says Richardson. "It wasn't something we planned when we shot it but then it was found during editing. The way the horse's hooves hit the light made that reference kind of happen." Editor Fred Raskin acknowledged the "happy accident," saying, "I just thought it would be dynamic to use the tree wipes as edit points and that look was the result. Who knew?"
What made the experience for Richardson was the "extraordinarily profound relationship" he has with Tarantino "in terms of director and cinematographer," saying, the two are at a point where "he can tell me what he wants or show me examples and then I try to create what's in his head. The highest level of praise I can get is when he sees a scene and says to me that's exactly what I had in my brain."
Featured image: Quentin Tarantino, Leonardo DiCaprio and Brad Pitt on the set of ONCE UPON A TIME IN HOLLYWOOD. Photo Credit: Andrew Cooper