Robert Pattinson on High Life & Working With Claire Denis
The career arc that took actor Robert Pattinson from teen heartthrob vampire Edward Cullen in five Twilight movies to one of independent cinema's most adventurous actors has few parallels — except perhaps for his Twilight costar Kristen Stewart.
Like Stewart, Pattinson has reinvented himself since the blockbuster Twilight franchise as a go-to actor for ambitious indie projects, ranging from David Cronenberg's  Cosmopolis (2012) to the Safdie Brothers' Good Time (2017). But even the most ardent cinephiles probably didn't imagine London-born Pattinson as a leading man for Claire Denis, the French director of such prestigious films as Beau Travail (1999).
Pattinson stars with Juliette Binoche in Denis's new film High Life, a futuristic fable about a crew of death-row prisoners sent into deep space on a mission to extract energy from a black hole, a journey from which they'll never return to Earth.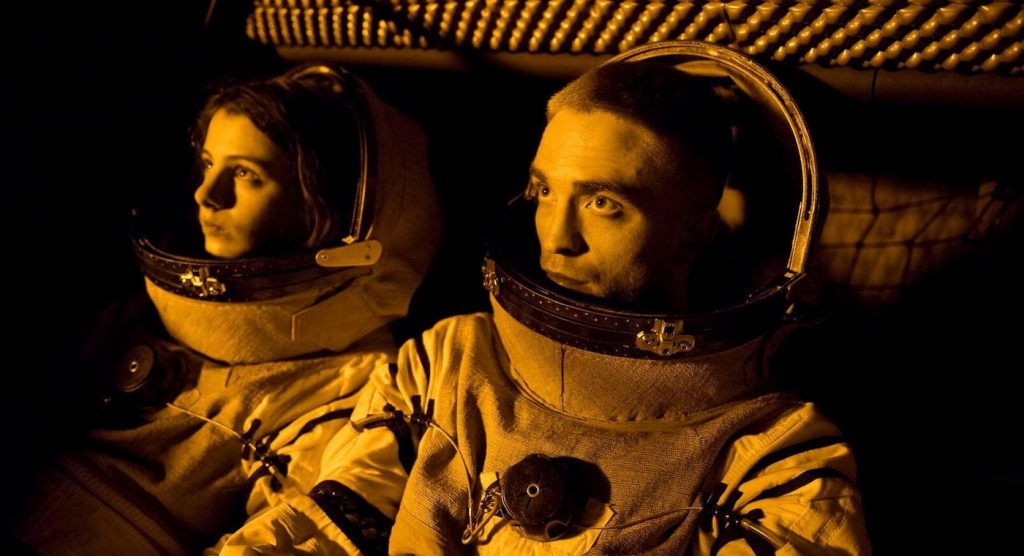 Pattinson was a fan of Denis's films such as White Material (2009) starring Isabelle Huppert as a French woman trying to hang onto her family's coffee plantation in Africa.
"I've loved every one of her movies so it's nice to throw yourself in with someone you totally trust," he said in a telephone interview fresh from wrapping The Devil All the Time for director Antonio Campos. "I play this kind of corrupt, Evangelic pastor in the 1960s," he says.
"Doing something with Claire Denis was a no-brainer. It's much more risky with small, commercial stuff that it could potentially end up as a nothing. With Claire, even if [the film] is an experiment and people don't really get it, it's still going to be really cool."
Denis, it turns out, despite her auteur status, had seen and loved the Twilight films. But she thought Pattinson, 32, was too young and handsome for the role of Monte. She'd envisioned the character as an older, beaten down man and had Philip Seymour Hoffman in mind when she was writing the script before the actor died in 2014.
Once he was cast, Pattinson says he wasn't sure how to play Monte since the actor signed on when High Life was just a 23-page treatment that was less dialogue and more "detailed equations about how to get energy from a black hole," he says. "I had zero clue how to approach it at all. Juliette had a complete idea of how she was going to play [her role] and knew exactly what the story was about. I still don't know what it's about after I've seen the movie. I can't tell you what it's really about or why it touches you in a certain way but it felt like that on the set as well. It felt like it was being led in subtle ways, with specific emotions and I found that easy to relate to. I didn't need specific explanations of things."
Denis's immersive approach allowed the actor "to go with it," he says. "She has a pervasive personality and in this enclosed set. It was like if you just gave yourself to it, it was like being in Claire's mind all the time. I must have played every scene a billion ways. The more I let myself go with it, the easier it became rather than trying to wrangle with some kind of focussed idea. I realized this over the last two years. You're much better off not having a full or tight idea of who the character is. Claire's style is so much about the way the body moves, sensuality, and textures and things."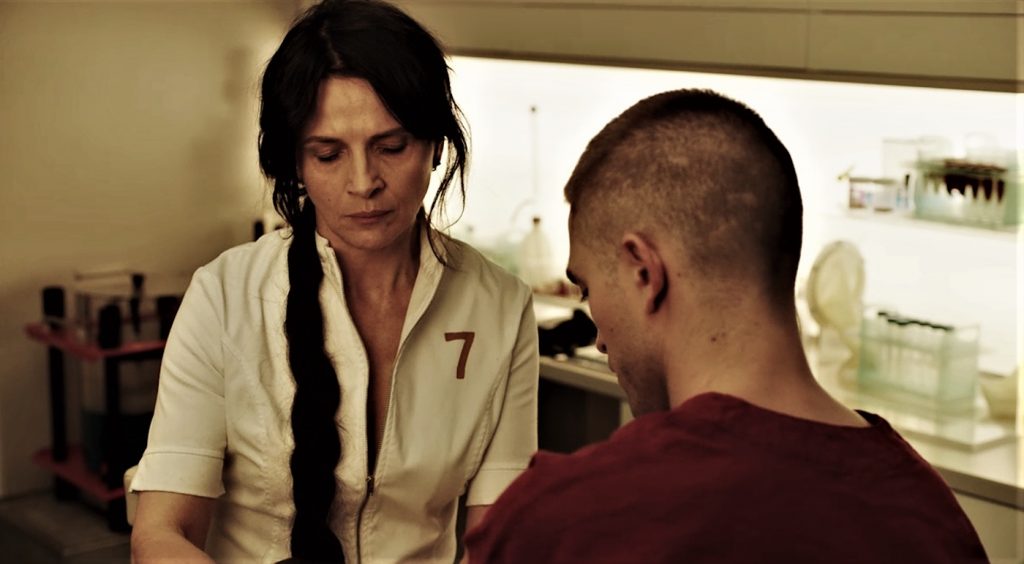 Director and star hit it off so well that they will reunite for Denis's adaptation of Denis Johnson's novel The Stars at Noon. Before he reteams with Denis, he's scheduled "to do a film with Christopher Nolan." The actor is starring opposite Elizabeth Debicki of Widows and John David Washington of BlacKkKlansman. He's also got two other high profile new projects in the mix. The first is The Lighthouse, the new horror movie from director Robert Eggers (The Witch). The second is The King, a Netflix historical drama alongside co-star Timothée Chalamet.
Pattinson says he's looking forward to working with Denis again. "I think we're shooting [The Stars at Noon] in South America somewhere. That will be very different from High Life which was shot in a studio. It is literally the opposite world of High Life," he says. What surprised him most about the esteemed director was how "playful and funny" Denis was on set.
"She has a very perverse sense of humor, an unusual way of seeing things. The first time I watched High Life it was just me and Claire and we were just laughing and laughing. I found it audacious. Now it's out and people are interpreting it as highly cerebral. In Toronto [where the film premiered], there was this silent audience. I thought, 'Am I interpreting this strangely?' I found it hilarious. That's the thing about Claire; she is a bit of a provocateur."