Jeremy Renner-led Hawkeye Series in Works for Disney +
From Infinity War no-show to potentially starring in his own Disney + series, figuring out where Jeremy Renner's Hawkeye may or may not pop up is a fun game. Variety reports that the sharpshooting Avenger will likely have his own limited series on the upcoming streaming service Disney +. We know Hawkeye—with his fresh new haircut—has a role to play in the upcoming Avengers: Endgame. Does this mean we can be sure that Renner's Cliff Barton will survive Endgame? It seems likely. From the scant details we have both on Endgame and the potential new series, this sometime Avenger/sometime family man seems like he's destined to keep hitting his mark.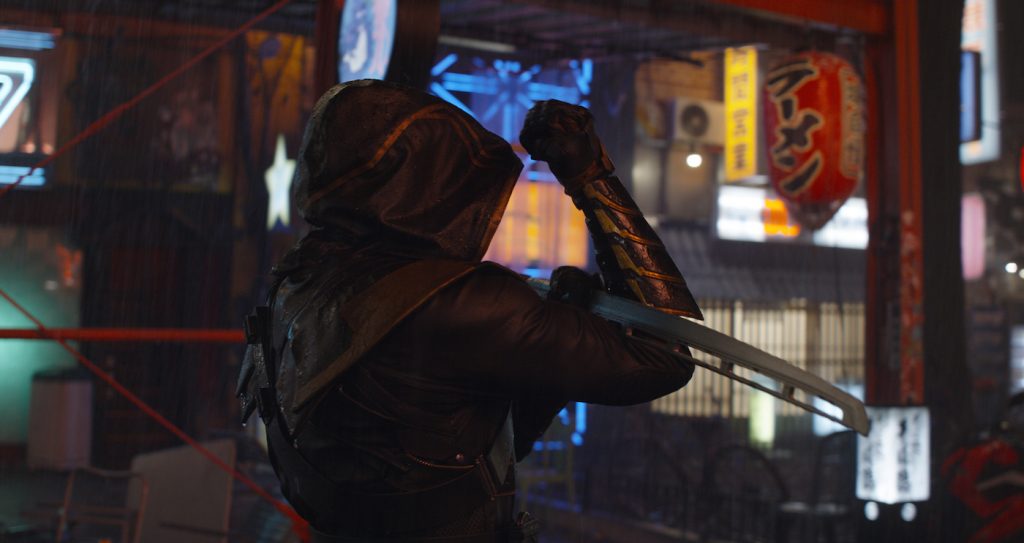 Variety's sources say that the series will be focused on Hawkeye and a key newcomer—Kate Bishop. The series will see the Avengers' can't-miss archer pass the torch to Bishop. There has been some speculation that the young woman we see Hawkeye training in the Endgame trailer is, in fact, Bishop herself. What's more, it's possible that Bishop is the mystery role that Katherine Langford is playing in the film. In the comics, Bishop is a member of the Young Avengers. She could come in handy when the depleted gang is facing supervillain Thanos yet again.
If Renner ends up headlining this limited series, he'd be joining quite a few of his fellow Avengers. Falcon, Winter Soldier, Vision and Scarlett Witch all have series in the works. Even the mercurial, sometimes good/mostly bad Loki will likely be leading his own show. Marvel Studios president Kevin Feige is producing.
For now, we'll be awaiting Hawkeye's return in Avengers: Endgame. The film is going to be massive and represents the conclusion to a 22-film arc that Marvel Studios has been working towards for a decade. Like Hawkeye himself, Endgame is a can't miss.
Featured image: Marvel Studios' AVENGERS: ENDGAME. Hawkeye/Clint Barton (Jeremy Renner). Photo: Film Frame. ©Marvel Studios 2019