The Avengers Falcon and Winter Soldier Tapped for Their Own Series
More MCU characters who were snapped to dust by Thanos will return on the small screen. Both the late Scarlet Witch and Loki have already been tapped to kick off Disney's streaming service. Now, two other casualties of Avengers: Infinity War are being eyed to headline their own shows. Captain America's good friends Falcon and Winter Soldier are reportedly the next to be in the process of their own series development.
Variety is reporting that Empire writer Malcolm Spellman will write starring roles for the heroes. Both Falcon and Winter Soldier are fan favorites, but in the crowded MCU, they don't always get the screen time of the other Avengers like Thor or Black Panther. Like Elizabeth Olsen and Tom Hiddleston, original actors Anthony Mackie and Sebastian Stan are expected to portray their characters in the spinoff series.
Marvel and Disney have not yet commented on the development as it raises some questions about the characters' fates. When we last saw the heroes, they were dissolving into dust at Thanos' snap. How they will be resurrected and live to see out their own storyline is a big question mark.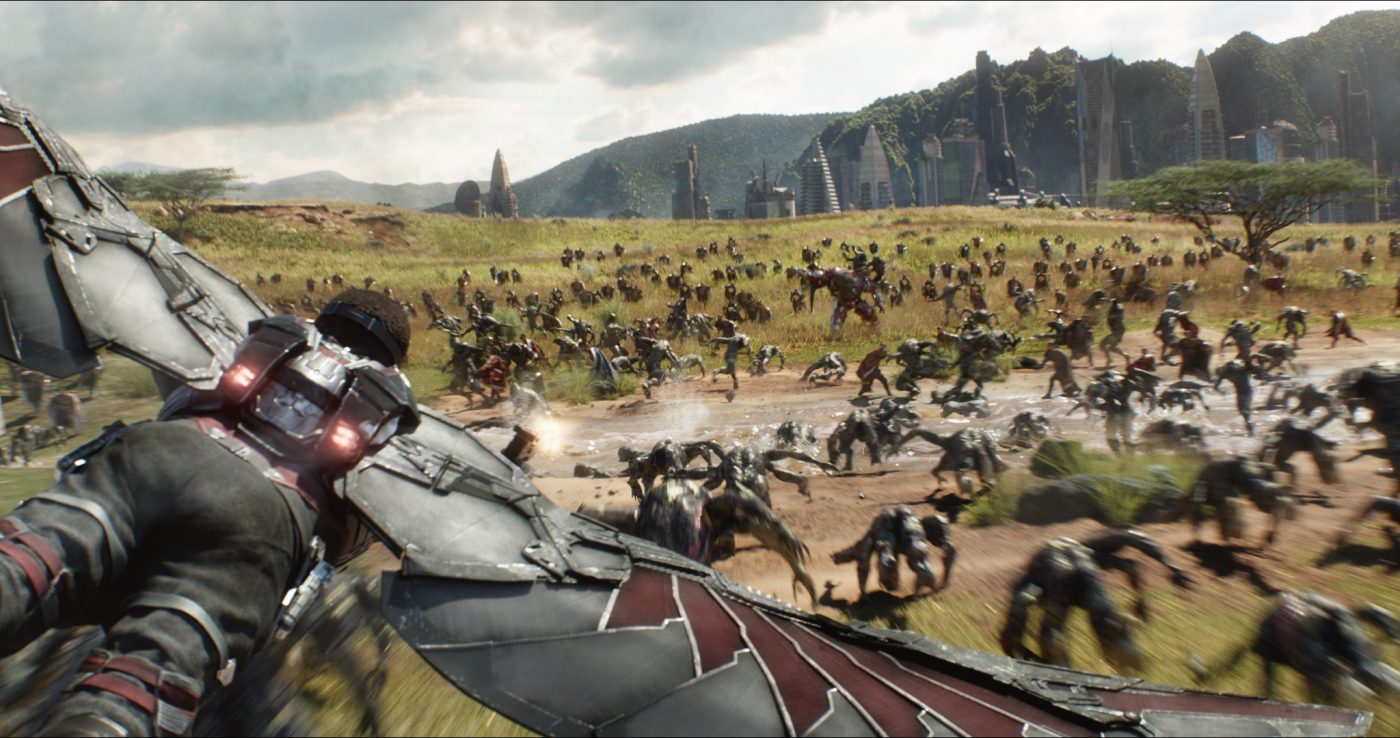 Before the snap, Falcon was a major asset in Avengers: Infinity War, flying high above the action when Wakanda was invaded. He fought with buddy Captain America, Okoye, Black Panther, Hulk, Black Widow and Winter Soldier in one of the biggest battles in MCU history.
Winter Soldier has not always been friendly with the Avengers. Steve Rogers and Bucky Barnes had a serious falling out in Captain America: Civil War. Even Iron Man took some swings at his future ally. With the help of Wakanda, Winter Soldier was rehabilitated and returned to fight the good fight.
The new Marvel series will join the rest of the MCU films on Disney's upcoming streaming service. The platform will also house Star Wars properties, including original projects from that galaxy as well. The future of Falcon and Winter Soldier will likely not play out until after Avengers 4 where we hope they are resurrected. We'll find out for sure on May 3.
Featured Image: Avengers: Infinity War Courtesy: Walt Disney Studios