Another Sadistic Batman Villain set for Birds of Prey
Birds of Prey (And The Fantabulous Emancipation of One Harley Quinn) has picked up another Batman villain. Deadline reports that Sharp Objects and The Mindy Project's Chris Messina has joined the cast one of Warner Bros.' hottest properties. Messina will be playing Victor Zsasz, a sadist and serial killer who is known for carving a notch into his own flesh for every fresh victim. He's joining star Margot Robbie in director Cathy Yan's film, which already features Ewan McGregor's Black Mask, another key Batman villain.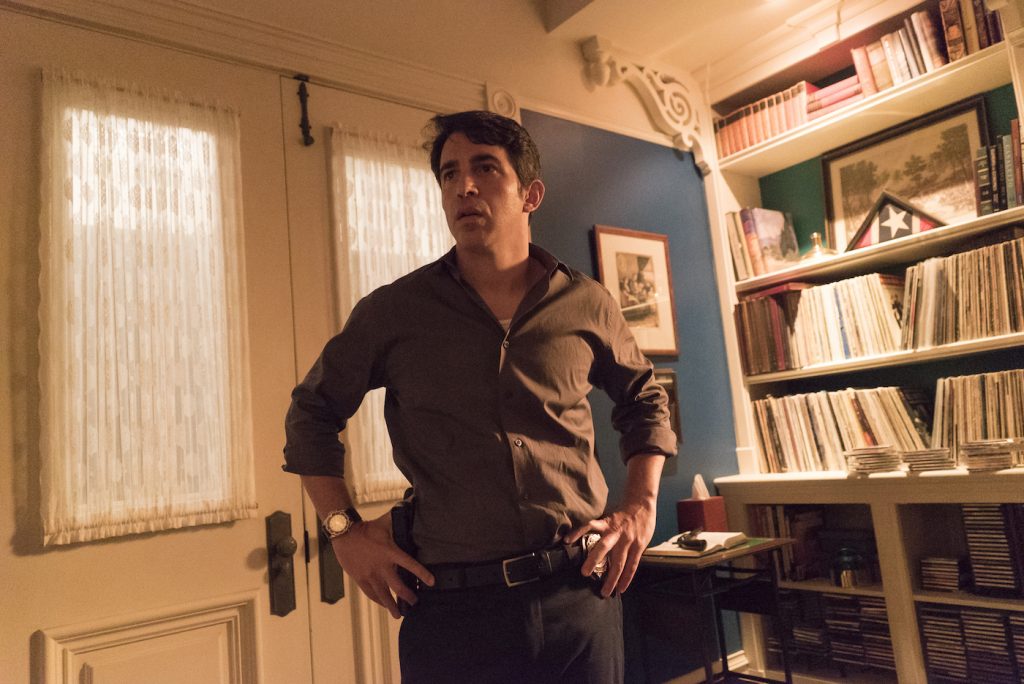 Zsasz's introduction in the comics came in "Batman: Shadow of the Bat #1" in 1992, part of the larger "Batman: The Last Arkham" series (Zsasz found himself repeatedly incarcerated in Arkham Asylum). His character is (like so many other Gothamites) a rich kid who breaks bad. His downturn occurs after his parents die in a boating accident, after which he loses all his money gambling (to the Penguin, no less), and goes from suicidal to homicidal after he kills a homeless man and finds he has a taste for it. What's more, Zsasz not only carves a notch into himself after he murders someone, but he also poses his victim in lifelike poses. Yeah, the guy's dark. Perhaps he'll be joining Black Mask's cult, or, short of that, team up with his fellow psychopath in some way. The character had a very brief role in Christopher Nolan's Batman Begins (played by Tim Booth) and has a bigger role on Fox's Gotham series (where he's played by Anthony Carrigan), but this will be his first substantial big-screen turn.
Zsasz will no doubt run afoul of Robbie's Harley Quinn's and her fellow Birds of Prey; Jurnee Smollett-Bell's Black Canary, Mary Elizabeth Winstead's Huntress, and Ella Jay Basco's Batgirl. It's intriguing that the two Batman villains that feature (thus far) in screenwriter Christina Hodson's script are some of the creepier members of Gotham's underworld.
Birds of Prey lands in theaters on February 7, 2020.
Featured image: Margot Robbie as Harley Quinn. Courtesy: Warner Bros Pictures