Ewan McGregor Joins Margot Robbie's Birds of Prey as Villain Black Mask
Another piece of great casting for Margot Robbie's Birds of Prey. The Wrap reports that Ewan McGregor has officially joined the cast to play the film's main villain, Black Mask. This Warner Bros./DC Films feature has a lot of heat, thanks in large part to star and executive producer Robbie, who is reprising her Suicide Squad role as the bad girl everyone loves, Harley Quinn. The story centers on Quinn and her team of superhero misfits, Black Canary, Huntress, and Renee Montoya, played by Jurnee Smollett-Bell, Mary Elizabeth Winstead and Rosie Perez, respectively. Birds of Prey will also include Asian superhero Cassandra Cain, who has been Orphan, Black Bat and Batgirl in her various DC storylines. We've known for quite a while that Black Mask would be Birds of Prey's main heavy, but it wasn't until now we found out Robbie and her director Cathy Yan (Dead Pigs) had landed McGregor.
Here's what we know of Black Mask from DC Comics: Roman Sionus, aka Black Mask, is a mob kingpin in Gotham with a lunatic fixation on masks. He was created by Doug Moench and Tom Mandrake, making his first appearance in the August 1985 Batman issue #386. Eventually, Black Mask created a kind of cult, called The False Face Society, who acted as his brutally loyal mob. "Every member of the society was given a mask that would reveal their 'true' selves, and the whole practice eventually became a sort of religious experience, making the False Facers some of the most loyal and devoted scumbags around," writes DCcomics.com.
Black Mask sounds a little like what might have happened to Bruce Wayne had the billionaire orphan decided to break bad instead of good. While Black Mask has had a fairly stable origin story in the comics since he first appeared, his mask and its abilities have changed. As Collider points out, the mask was at one point "an ebony skull carved from his father's casket, melted into his face when the villain is badly burned, possessing technology that grants him some form of mind control of others." He's also worn a gray mask, which makes his name a misnomer, but we're guessing McGregor's version of the supervillain will be bonkers, so we're hoping he'll be wearing the ebony skull that's been melted into his face.
The script comes from Christina Hodson (Bumblee and the upcoming Batgirl), and we know that the film will be R-rated, and will arrive on February 7, 2020.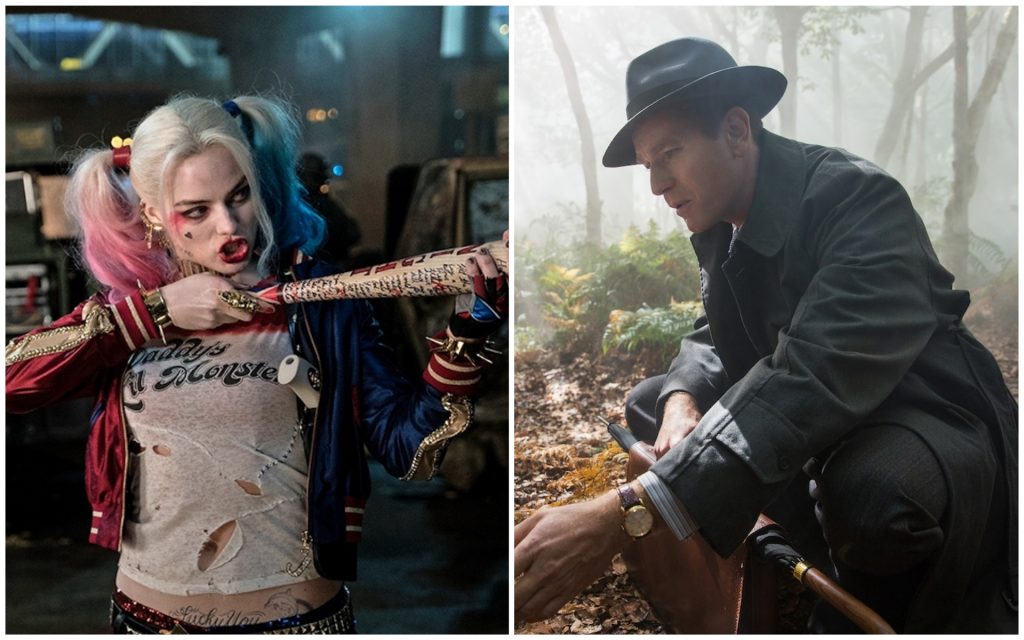 Featured image: L-r: TOKYO, JAPAN – SEPTEMBER 05: Ewan McGregor attends the premiere of 'Christopher Robin' on September 5, 2018 in Tokyo, Japan. (Photo by Keith Tsuji/Getty Images for Disney). Black Mask, courtesy DC Comics.