Black Lightning Star Cress Williams on TV's Most Human Superhero
The CW has been delivering the superhero goods on the small screen for years now, but things have gotten really interesting since 2014. That was the year the network began airing a yearly crossover event that involved many of the stars from their live-action series.  The event, called the "Arrowverse," connects the superheroes from Arrow, The Flash, and Supergirl, while including folks like Superman, John Constantine and more. The world has recently expanded, with Ruby Rose's Batwoman joining the fray.
One CW superhero who hasn't crossed over is arguably the most interesting on the network—Cress Williams' Black Lightning. Currently, in its second season, Black Lightning is that rare superhero show— both electrifying (pun intended) and grounded in a recognizable world of family responsibilities and neighborhood concerns, touching on topics including systemic racism and local crime. The show's set in the fictional city of Freeland, which creator Salim Akil, speaking during the Television Critics Association's winter press tour, said was in reference to the fact that Black Lightning is "trying to free the people." Williams' Jefferson Pierce, a high school principal with the ability to harness and manipulate electricity, doesn't need to cross over into any larger world of superheroes and villains; he's got more than enough going on in his world. This commitment to Pierce's street level concerns, and the show's focus on issues plaguing our actual word today, is what makes Black Lightning the CW's most potent show.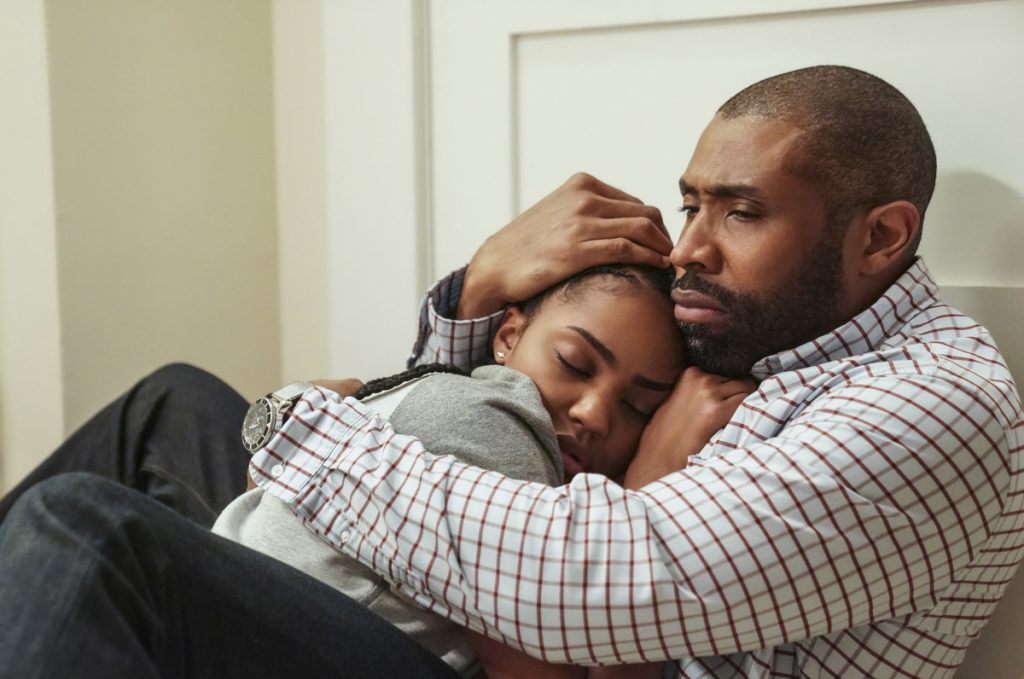 "Our showrunners are very focused and clear about this," Williams says of the show's rootedness. "Yes, all these different universes exist, and at this current moment anything can happen, but right now we exist in our own universe. There's a universe where metahumans exist, so some of the other CW heroes are in our world, but we're still isolated in this fictional city, which could be the south side of Chicago or Watts, California. The story of Black Lightning is that we're this forgotten city that big-name superheroes don't come to save, and our issues aren't issues that, if this or that doesn't happen, the world is going to end. On Black Lightning, it's our neighborhood that's going to fall apart."
Jefferson Pierce had given up fighting crime years ago when the first season began. He wanted to focus on his family and being a high school principal, yet a local gang called The 100 was such a threat to Freeland that he had no choice but to return to a life of fighting crime, which has a significant effect on his family.
"The Pierce family, and Jefferson, in particular, have to endure so much, internally, and then from outside influences," Williams says. "I think that's part of the reason I identify with him so well. I do understand the idea of how to juggle multiple things, while always trying to keep family at the forefront."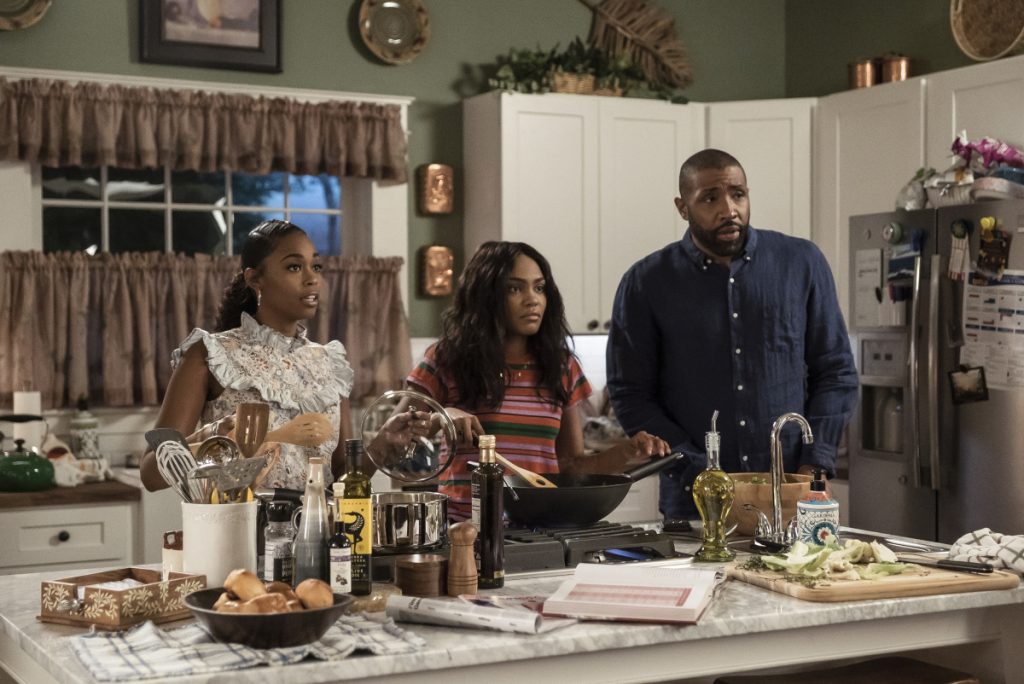 Williams sees a connection between Black Lightning and another superhero who plies his trade in a dangerous city that always feels on the precipice of chaos.
"I always saw a parallel between Black Lightning and Batman, and they have a history together," Williams says. "Before Batman becomes part of the Justice League, he's essentially the savior of Gotham. I think that's what Black Lightning is about."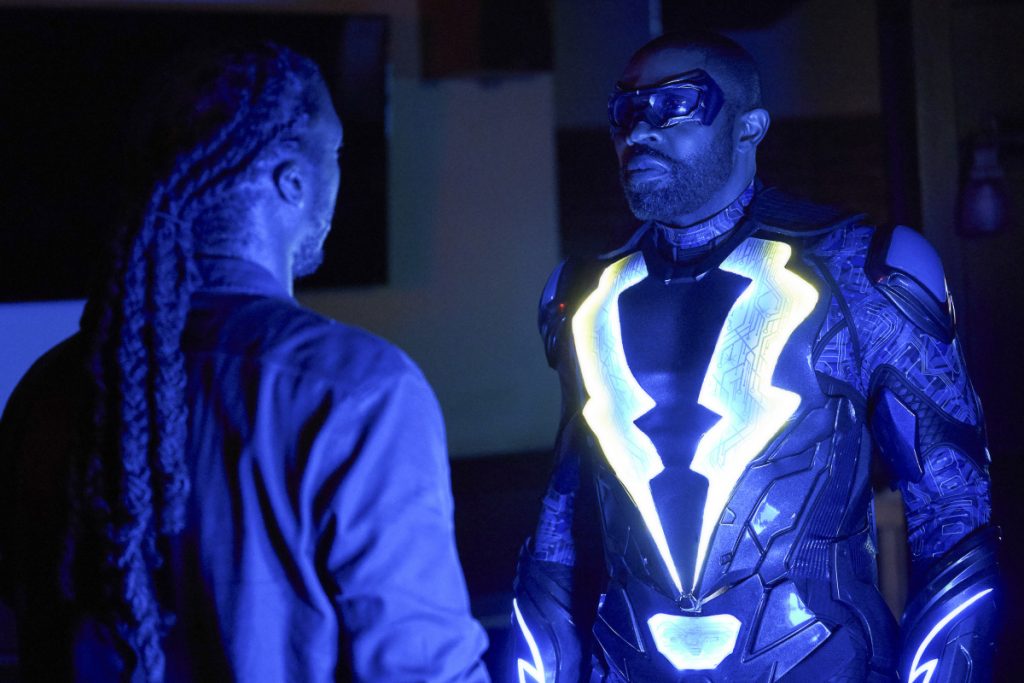 Williams is conscious of how, only a few years ago, it would have been very novel for a show to be based on a black superhero. The pilot was one of The CW's most successful premieres in the network's history, and the show has gone on to be a critical and commercial smash.
"I'm extremely pleased, and I'm hopeful," Williams says. "Hollywood historically moves in trends, and some trends will prove to stand, some kind of go away, and a new one takes its place. I'm cautiously optimistic that this isn't just a trend that goes away. As long as diversity continues to be successful, we're good, but if it fails slightly, human nature is to fall back into patterns. So I'm really pleased with what's going on, but I want to see it expanding for every person of color out there and continue to be successful. As filmmakers in front and behind the camera, the quality has to be there. When I first started studying acting, what served me well as I had an underdog mentality. I saw primarily white people, white men, who were actors, so I said okay, to be perceived as equal, I have to be better. It's a hunger that serves you well for anything that's trying to be new and different. You have to be better."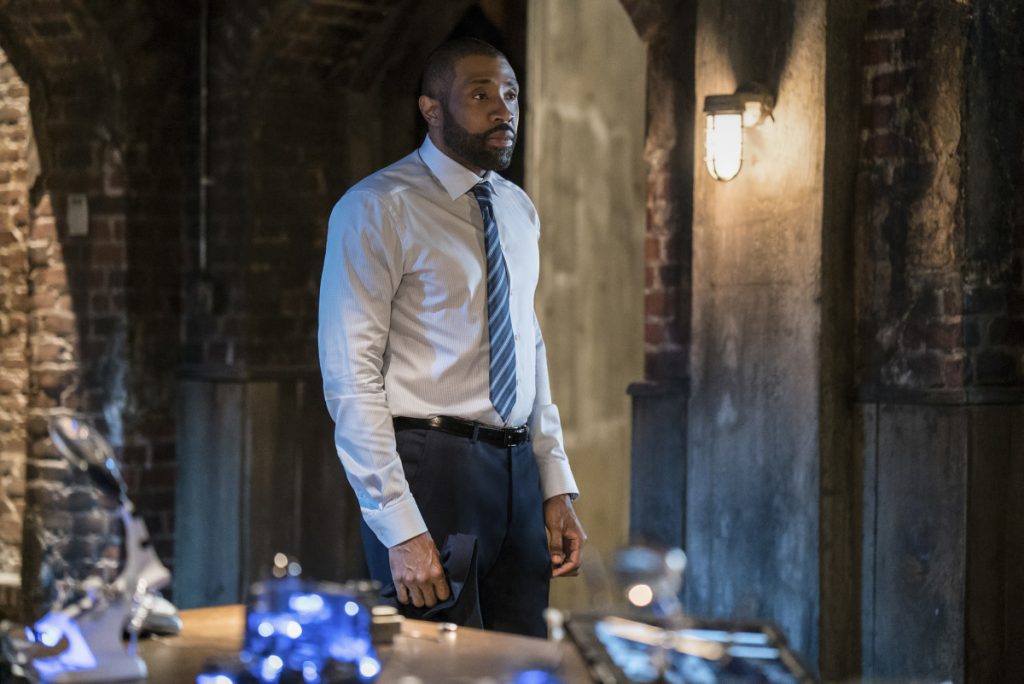 Williams says that The CW has given Black Lightning the creative freedom to do something different with the show, primarily by letting them focus on topics and situations that you won't find in many other dramas where the main character has superpowers and wears some variation of technologically advanced spandex.
"We can exist because this is a successful genre, and when you're allowed to take a genre and expand it, not everything has to fit into the same mold," he says. "We don't have to be fighting aliens and saving the world. The successes that have come before us, both on The CW and in film, allowed us to expand and see what this genre would feel like if it was rooted in family, and about a neighborhood."
One of the benefits of rooting your story at street level is that the stakes feel far more pressing when the lives of people you have come to know (and love) are on the line.
"I'm always drawn to anything that's character-driven, in any genre, because if you create compelling characters and allow the audience to know them, the audience cares if something happens to them, rather than if something happens to thousands or millions of people," Williams says. "Our showrunner comes from a world of character-driven shows, and I think it makes it more compelling. With film, you get two hours with a world, two hours with these characters; then you won't see them again for years. With TV, we're on week after week, in peoples homes, and this lends itself to be a lot more character."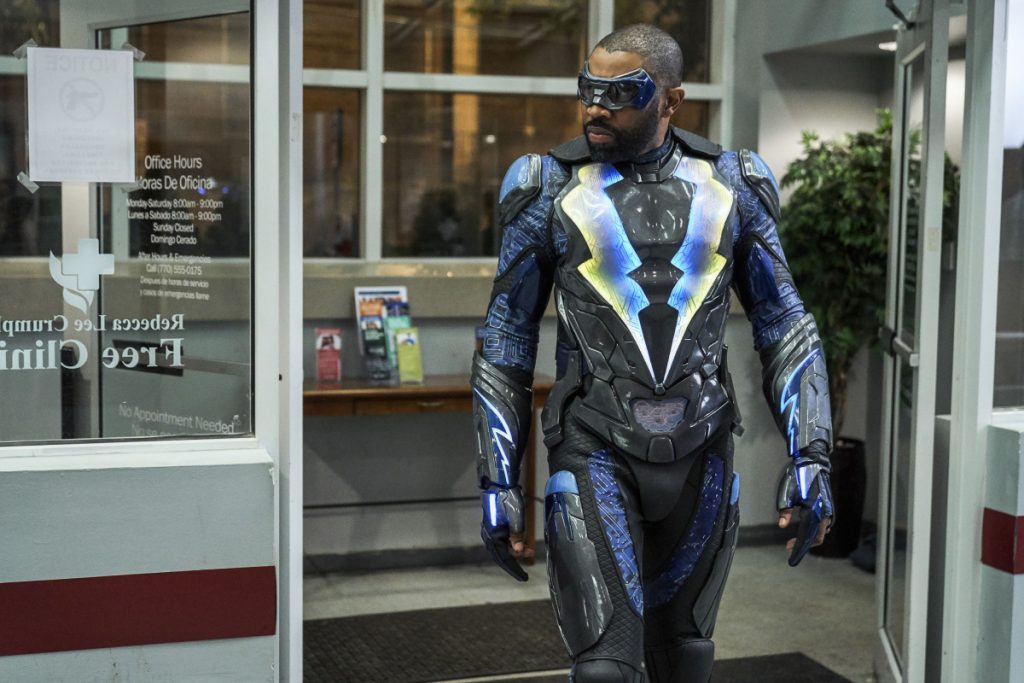 Playing Jefferson Pierce has been something of a life-long dream fulfilled for Williams, who isn't afraid to proudly call himself a nerd.
"My wife and I just finished playing D&D with friends, we play a couple of times a month," he admitted. "Growing up, I watched everything I possibly could, anything with a superhero or fantasy spin on it. Superman was my guy. Once it became a real, legit genre, I really wanted to do this. I wasn't aware of Black Lightning growing up, so there was only a handful of African-American superheroes. I even auditioned for Luke Cage, and I was extremely heartbroken when I didn't get it. Then Black Lightning came along, and I was so excited because I loved this neighborhood story, this family, and I loved that they were going to illuminate these social issues and look at the human condition. This was the superhero show I wanted, but so much more."
Black Lightning airs on Tuesdays on the CW at 9/8c.
Featured image: Cress Williams as Black Lightning — Photo: Quantrell Colbert/The CW