Quentin Tarantino has Cast his Roman Polanski in Once Upon a Time in Hollywood
Actors flock to a Quentin Tarantino film for obvious reasons. The dialogue. The juicy roles. The excitement of working with a large ensemble of their peers. Tarantino's got a track record for making big, bold, brash films that give performers a lot of room to do their thing. His way with actors was evident in Pulp Fiction, again in Jackie Brown, and has been true ever since, from Inglourious Basterds to Django Unchained to The Hateful Eight. For his upcoming film Once Upon a Time in Hollywood, Tarantino is not only assembling possibly his biggest cast ever; he's still adding people weeks into production. The latest addition is for the role fo Sharon Tate's former husband, filmmaker Roman Polanski.
When news first broke about Tarantino's upcoming film, there was speculation that the story would revolve around the Manson Murders. Sharon Tate is the most infamous of all of Manson's victims, yet as we've since learned, Once Upon A Time in Hollywood is no more a Manson movie that Inglourious Basterds was an Adolf Hitler movie. The story will be shaped by the monster, as was Inglourious Basterds, but he won't be the main character.
What we know thus far about Once Upon a Time in Hollywood's plot is it follows the former western TV star Rick Dalton (Leonardo DiCaprio) and his longtime stunt double Clint Booth (Brad Pitt) who are trying to figure out if they have a place anymore in Hollywood. The year is 1969—a fateful one for the country, specifically for Los Angeles—and it just so happens that Dalton lives next door to Sharon Tate (Margot Robbie). You already know what happens to Tate and four others at the mansion she shared with Polanski (he wasn't there at the time). No one was sure whether Polanski would be a character in the film, until now. Polish actor Rafal Zawierucha will be playing Polanski, according to The Hollywood Reporter.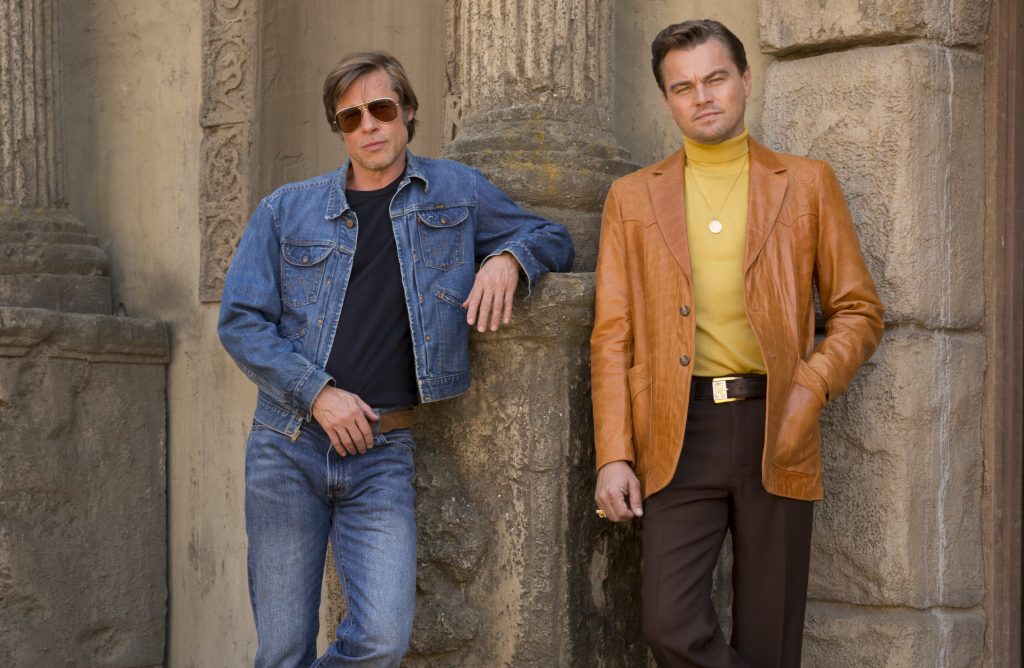 Production is well underway, with a July 26, 2019 release date already set. Zawierucha joins a massively talented cast. Along with DiCaprio, Pitt, and Robbie, the film includes Lena Dunham, Maya Hawke, Timothy Olyphant, Burt Reynolds, Damian Lewis, Luke Perry, Dakota Fanning, Clifton Collins, Keith Jefferson, Emile Hirsch, Tim Roth, Michael Madsen, Scoot McNairy, Al Pacino, and Nicholas Hammond.
Featured image: Margot Robbie as Sharon Tate in Quentin Tarantino's Once Upon A Time… in Hollywood. Photo by Andrew Cooper/Sony Pictures