Makeup Designer Donald Mowat on The Darkest Minds' Subtle Sorcery
With a three-decade career in the film industry, you'd think makeup designer Donald Mowat has seen it all. The Emmy winner has worked on projects from The Fighter to Planet of the Apes, and we've already had the chance to discuss his masterful work on Blade Runner 2049 and Stronger. However, there are genres that have eluded Mowat for decades, and now he is making an effort to turn over every stone–and is having a great time doing it.
Mowat's closest upcoming project is the young adult sci-fi story The Darkest Minds. The film calls back to elements of The Maze Runner and The Hunger Games, taking its place in a genre thus unexplored by Mowat.
"People thought 'Oh, Darkest Minds, kind of a kids' thing,' Mowat said. "And you know what, I think you've got to try working on different things. And it was fun."
Making a transition to any job can be difficult, and there's bound to be some initial misunderstandings. Mowat needed to lock down the aesthetic of The Darkest Minds before starting on his makeup design, and his first pitch to director Jennifer Yuh Nelson was, comically, a little wide of the mark.
"We wanted to still base [the movie] in reality," Mowat said, discussing how dark or grimy a young adult film should really be. "It's not Children of Men. I kind of thought [that] initially, and then Jen Nelson and I talked a little bit and I'm sending her images of children in Romanian orphanages. And I think Jen was like 'Uhhh, no.'"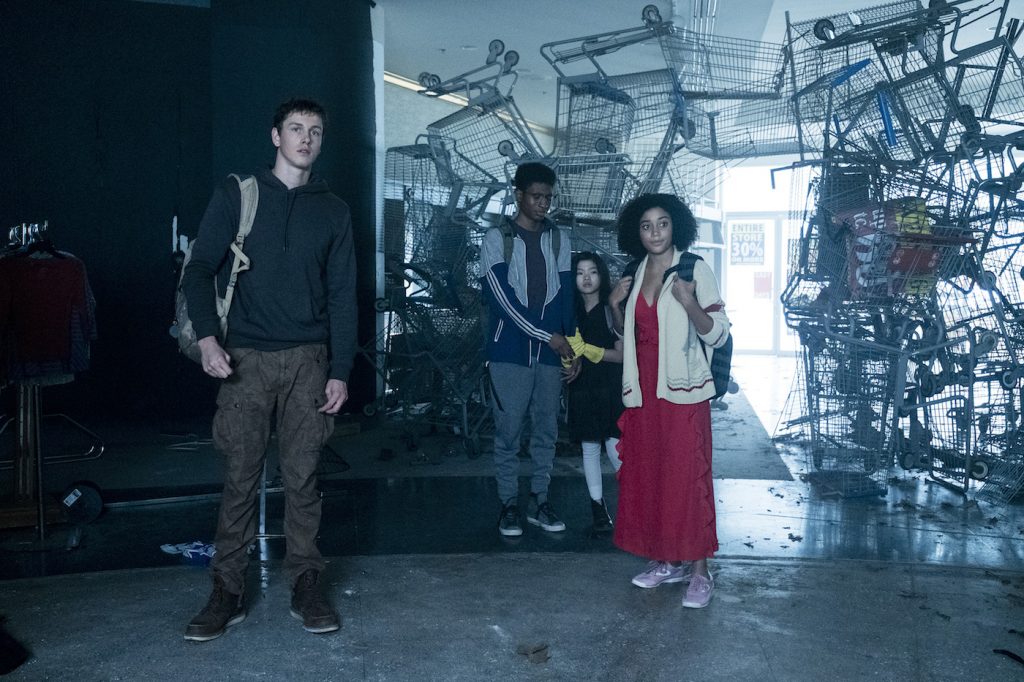 One of the most critical elements in a story about young adults and kids is finding the best actress for the part. In The Darkest Minds, protagonist Ruby Daly is a teenager in a world where a virus wiped out most of her generation, and the remaining children find themselves with extraordinary physical powers. The story begins with a ten-year-old Ruby, though, so a child actress needed to be cast alongside star Amandla Stenberg. Despite the usual difficulties in finding a talented actress that also closely resembles their character's older player, Mowat believes Lydia Jewett was the ideal candidate for casting.
"I understood from the producers it was more important they had a better performance from a younger actor into the older actor," the artist said. "The physical match we always hope for, but I've learned in this business in the end if the acting is great, it's fine, and I think that was my reaction to it. Those girls are so good."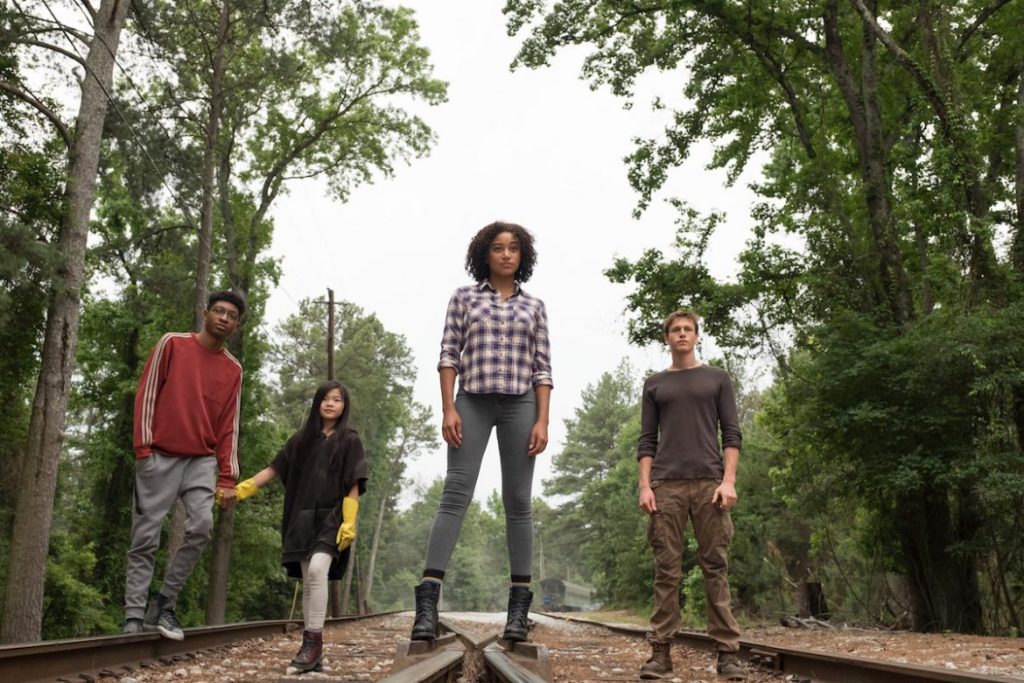 Mowat's specific role on The Darkest Minds was makeup designer, which is a British term that he says is now more frequently used in American cinema. Rather than just overseeing the makeup department as head of the department, Mowat commanded both the film's makeup artists and its hair stylists in one, larger design process.
"What I would do is get a more junior hair head of department, a second makeup, and [there is] a bit of mentoring involved because you're bringing on people that you will then oversee. But as far as the makeup, I look after the mains—Amandla, Harris Dickinson, Mandy Moore and Gwendoline Christie, so all the leads." The mentoring aspect is something that people might overlook, but for Mowat, it can be both endearing and challenging.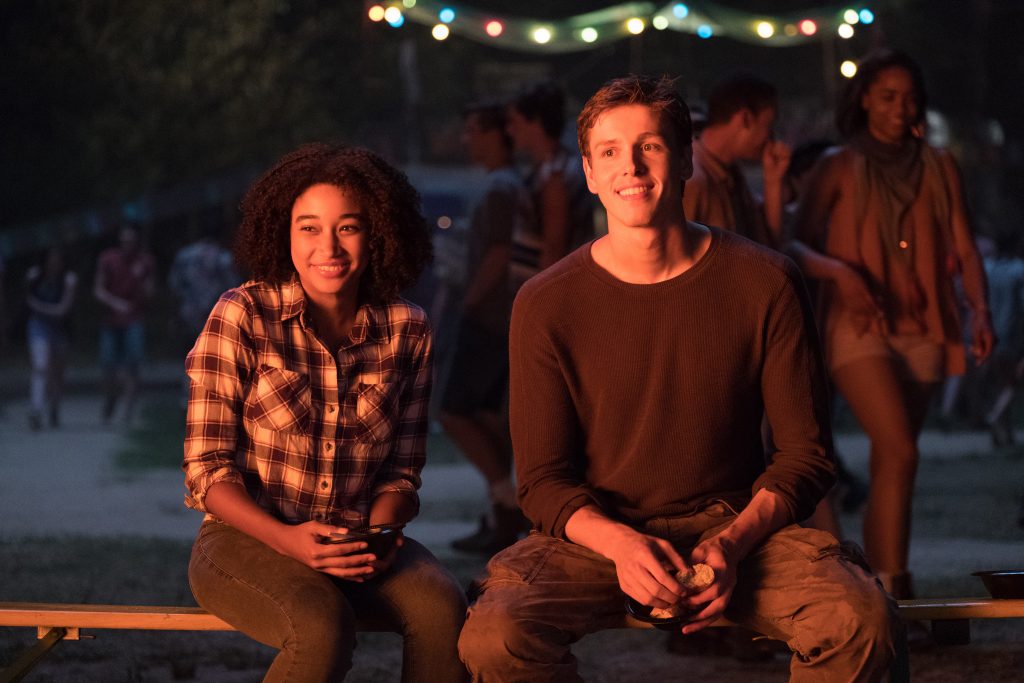 "Everyone says they would love to be mentored, and sometimes they really don't. My group were great because they really did, they learned a lot and I feel very proud of trying to help somebody get better and learn and have experience. But I'm also very tough on people who say that but they really don't want to learn, and then I get a little bit difficult. But I had a great team. I said to one of them I'd rather hire someone who's not as experienced but who really has the desire to learn and be good because they give you that passion. And it shows."
The next feature for Mowat is La La Land director Damien Chazelle's First Man, a dramatic look into the life of astronaut Neil Armstrong.
"I think getting the essence of the character and the period was really important to Damien and to Ryan [Gosling] and everybody," Mowat said on the issue of making Gosling look like Armstrong, as with Stenberg and Jewett on The Darkest Minds. "I'd say the hardest thing on that for me was the transition of the guys in Apollo 11. Those couple of astronauts and that 8-9 day period of facial hair and stubble and how I had to map that out."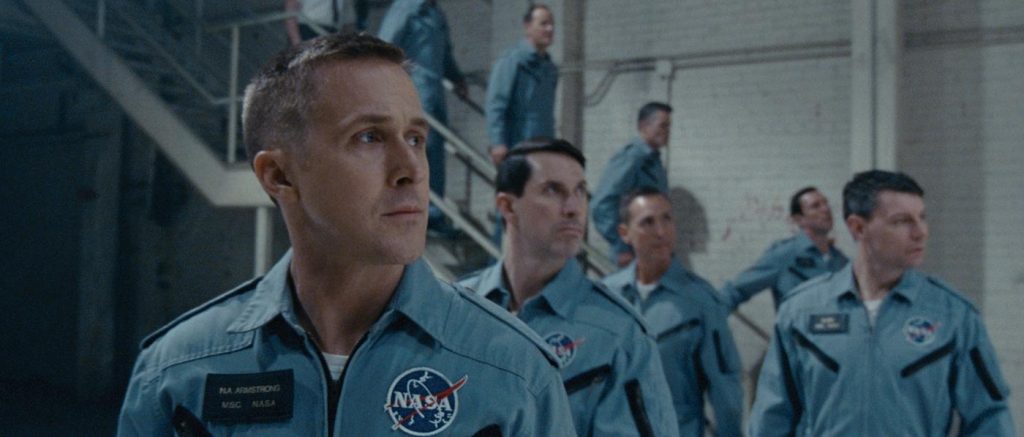 "It's the level of sweat, and they're in this very tense situation and so we've got sweat and fatigue and [they're] bleary-eyed, that was very delicate and had to be extremely subtle," he said.
While Mowat has indeed been in the game since the 1980s, each project still feels fresh to him. But that doesn't mean he's always starting from scratch and only drawing inspiration from the moment.
"Your experiences from different films over the years lead you to an experience that I have where I can say, 'Oh, what did I do there?' I can reflect on that. It's problem solving," he said. "There's one sequence on First Man where [Gosling] is a little injured. And I said to Ryan, 'I'm a little worried this is getting too much like Blade Runner.' So I really made an attempt to shift a little of what I was doing. I felt I was still within a year of Blade Runner coming out, and there's Ryan Gosling [in both films]."
A similar issue occurred on set when Mowat was working with Jake Gyllenhaal on Stronger.
"I would say, 'You know, this looks too much like The Fighter. I did that movie [already].' And there were a couple of moments where all of the family are waiting in the hospital, and I became a little acutely aware, 'Oh gosh, they all look a little bit like The Fighter, a little comedic.' So I made a point of pulling back the makeup and the hair as well on that film to be not comical or caricatured. Whereas in The Fighter, David O. Russell did want to go a little bit for that." Mowat also shared that he frequently looks to the work of other makeup artists for inspiration, as many of his peers do.
"For instance, Dan Gilroy, who I have a great working relationship with, we just did something together. And I said, 'You know Dan, give me a couple movies and the style or the genre and I'll find a couple [movies to reference].' And I'll go to Denis Villeneuve, for instance, and I'll send him a couple of things I'm thinking of when I've read the script to see if we're on the same page."
So rather than entirely unique or derivative, each project is a synthesis of the two. And now that Donald Mowat is exploring all the idioms of filmmaking, he'll have even more to bring to the table for his next project.
Featured image: Cate (MANDY MOORE) meets Ruby (AMANDLA STENBERG) for the first time at Camp Thurmond Infirmary in Twentieth Century Fox's THE DARKEST MINDS. Photo credit: Daniel McFadden. Photo credit: Daniel McFadden; TM & © 2018 Twentieth Century Fox