The Losers' Club Unites as Adults in First It: Chapter Two Cast Photo
We couldn't believe what we were reading when the casting news for the It sequel began to roll out, but seeing is believing. Now we can bask in the image of the adult cast in all its glory.
The casting team behind the project at Warner Bros. have made yet another argument for why there should be an Oscar for Best Ensemble Cast. The old and grown Losers' Club is pictured in the new photo, and from left to right are Jessica Chastain as Beverly Marsh, James McAvoy as Bill Denbrough, Isaiah Mustafa as Mike Hanlon, Jay Ryan as Ben Hanscom, James Ransone as Eddie Kaspbrak, Bill Hader as Richie Tozier, and Andy Bean as Stanley Uris. Oddly enough, one of the first meetings of the group is a bit reminiscent of The Last Supper. Make of that what you will—but then again, maybe it's a hint that their journey is ill-fated?
The beauty of the photo is not just in its sheer quantity of stardom, but also in its incompleteness. For this is not the entire makeup of It: Chapter Two's star-studded cast. We can't forget about the kids who contributed to the success of the first film, namely Sophia Lillis, Jaeden Lieberher, Chosen Jacobs, Jeremy Ray Taylor, Jack Dylan Grazer, Finn Wolfhard, and Wyatt Oleff, respective to the character list above. Also absent is Bill Skarsgård, the terrifying talent behind Pennywise the Dancing Clown, as well as Xavier Dolan and Will Beinbrink. Honestly, I'd see this film even without watching the predecessor. It's that stacked.
The plot of It: Chapter Two is expected to follow that of the other half of Stephen King's 1986 novel. In the source material, the Losers' Club has grown up and, following Pennywise's twenty-seven-year hunting cycle, will take on the menace in the present day. We will still see the original cast through flashbacks, which means we get double the acting ensemble and double the fantastic chemistry. Filming for the project began on June 19.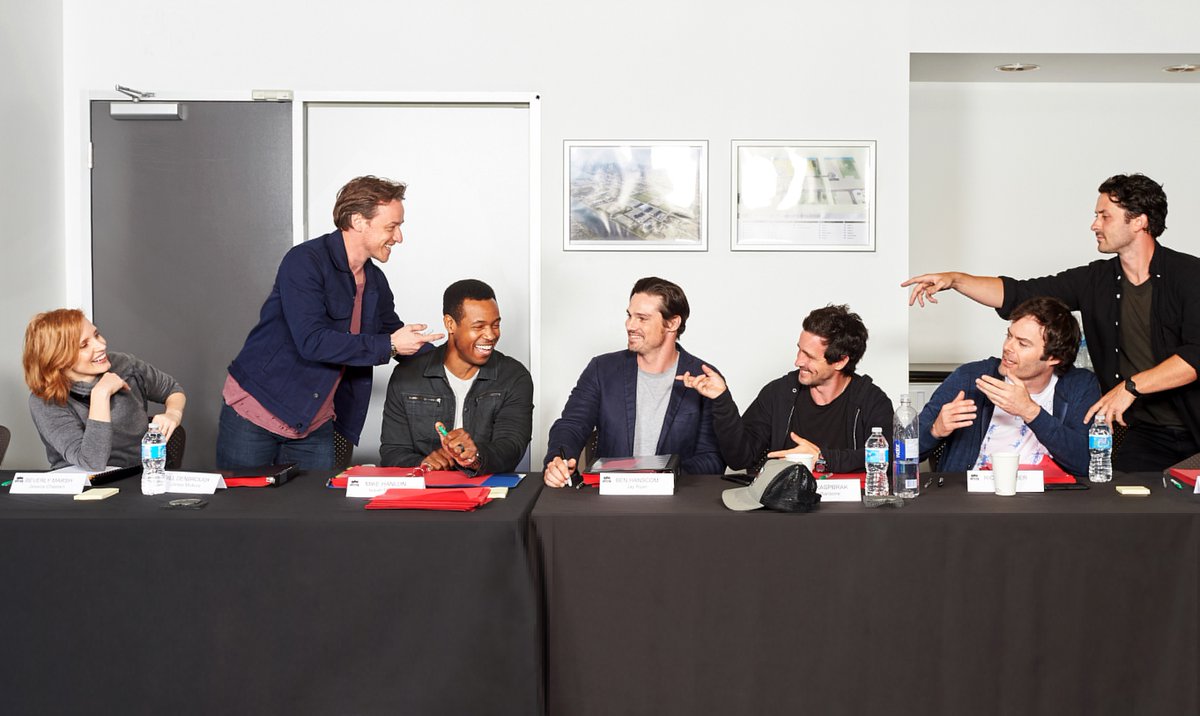 It: Chapter Two stalks into theaters September 6, 2019.
Featured Image: Jaeden Liberher and Sophia Lillis in It. Courtesy: Warner Bros. Pictures