Atlanta's Brian Tyree Henry has Arrived
As Alfred "Paper Boi" Miles on FX's critically acclaimed Atlanta which ended its second season in May (and was just picked up for a third season), Brian Tyree Henry can do more with one grimace than many can do with their whole body. He's instilled Paper Boi with heart, humor and a lovability that makes him one of the best characters on television right now.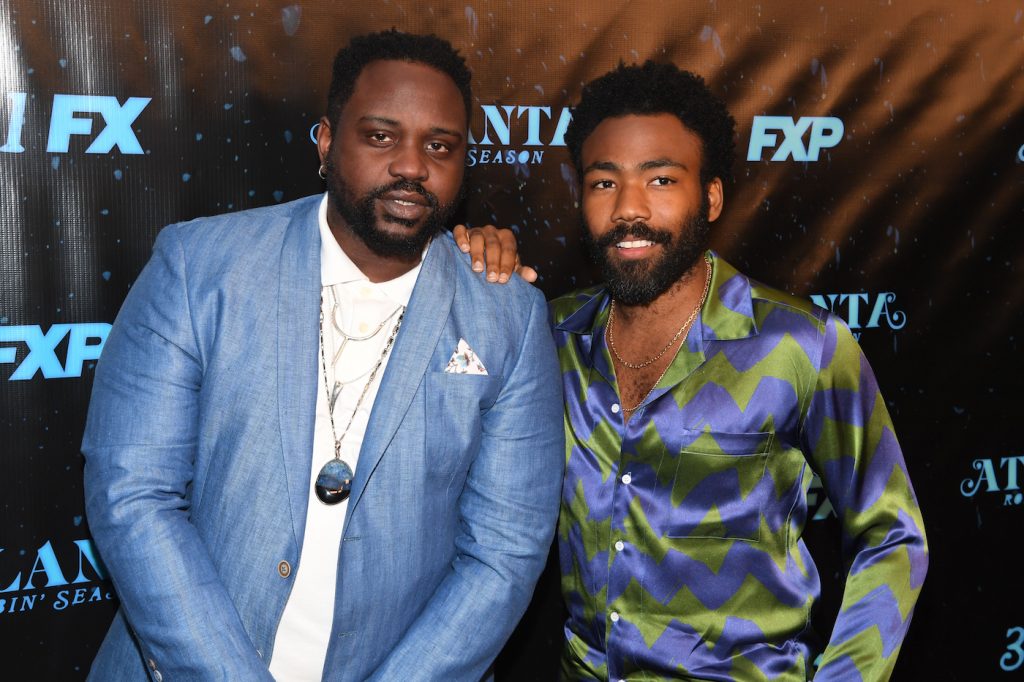 But he hasn't stopped there, after a Tony nominated run in the Kenneth Lonergan scribed Lobby Hero—Henry's now setting his sights on the big screen. Now that Hotel Artemis hit theaters, Henry'll be seen in Barry Jenkins' If Beale Street Can Talk and Steve McQueen's Widows, Henry's deservedly working with some of the most accomplished auteurs directing films today. In part two of his interview with The Credits, Henry talks working with Jodie Foster, his Tony nomination and what his hopes for his Atlanta character.
What was it like working with Jodie Foster?
Unbelievable moment in time and my life. Even being on the carpet with her yesterday, I was like, oh my god. It was really cool because she was like, I saw that you were on Broadway, and I was like, oh yeah I just closed the show, you know that I got a Tony nomination? And to look at her face…the excitement that she had for me. She's just the warmest, most present person I have ever met in my life. She has been in this game a long time, she made her own lane, and for her to come and step in front of the camera for this movie, I really have no words for that. And she really cares. She's a well of knowledge but at the same time you can see that she is wanting to see what your process is at the same time, and she's very malleable that way.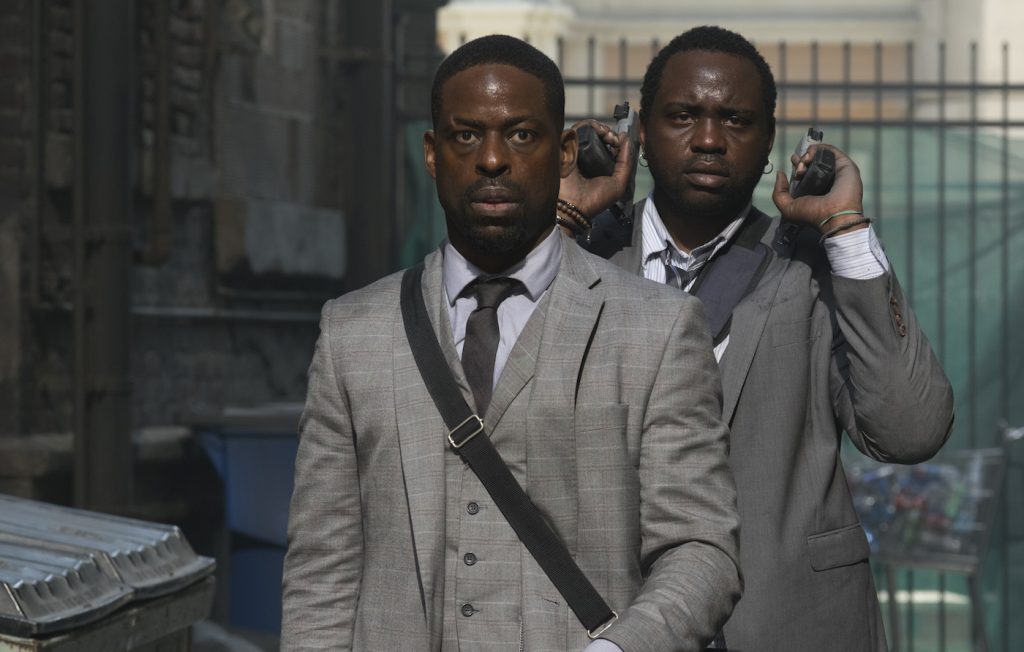 Congrats on the Tony nomination, also, I thought you totally stole the show in Lobby Hero. How was that experience? I know you've been on the stage before, did this feel different? Is Chris Evans's jaw that sharp in person?
[laughs] No, but his mustache was. Let me tell you something: to be back in New York after being gone for a year and doing about 7 or 8 movies and then the second season of Atlanta, to be back home and to be back on the stage and to open that theater, a new Broadway theater for Second Stage, and for that play to be received the way it was, it's unlike any feeling in the world. Kenneth Lonergan is one of the greatest playwrights I've ever seen and Trip Cullman, who directed it, is such a visionary as well. But my cast, man? Michael Cera, Bel Powley, and Chris Evans, like, that's why I love theater. These people become your family. If you're so lucky to be part of an ensemble that you're spending six days a week with, doing eight shows a week with, you hope and pray that you get an ensemble that is as close as we were. For this to be Chris Evans's first foray in a Broadway theater, you would've thought that that man lived on the stage forever. Bel Powley is so phenomenal. Michael is just so great. I loved going to work every single day. From the crew, to stage management, to the front of house staff, we were all family and we really cared about this project. My character William had a lot going on and in the day and age that we're living in, me looking out my window knowing what's going on out there and to have to go and say these words every night, I had to bare my soul out there. It's still a pinch me moment, where I'm like… my first Broadway play and this happens?
You also had an incredible season on Atlanta. What are you hoping is next for Paper Boi?
I'm hoping he gets a chance to retire and take a vacation. They have put this man through so much this season, that's why I'm glad it ends with him getting on a plane. That's the first time he's ever left Georgia and Earn almost fucked that up for him, destroyed it yet again, but I really hope that he gets to see the world and really gets to go and find out who he is. I want him to do a Buddhist search, like live in a yurt for a few weeks and just really [do] some soul-searching. I hope he gets the time to go and find himself and really come back with a new perspective.
You said you have like 8 movies coming up. What are you excited for people to see that you have coming out in the next year or so?
All the different sides of who I am. Now it's going to be an even harder journey to hold on to who Brian Tyree Henry is, and really see that he is all these different things, that I can go and portray this person over here and be this person over there but in the end come back. For a long time, when Atlanta came out, people thought they just pulled a dude off the street. They didn't really know that much about me and I'm excited to see how I'm gonna surprise people this year. You never know where I may pop up. That's the thing that I'm most excited about this year, no one has any idea where I'm gonna pop up. The moment you think that I'm not gonna be there, I'll be right there.
I'm personally waiting for you to EGOT, so, when that happens…
Come on! Look, if you put that out there, don't be shocked when it happens and I shout you out.
Oh, I've been putting that out there for awhile. So, I'm ready. You have people that are definitely ready for your EGOT.
[laughs] Look, send them all my love when you talk to them on the chat, tell them I'm gonna work for it. Like I said, you have no idea what's about to come through this year.
Featured image: NORTH HOLLYWOOD, CA – JUNE 08: Brian Tyree Henry attends FX's "Atlanta Robbin' Season" FYC Event at Saban Media Center on June 8, 2018 in North Hollywood, California. (Photo by Presley Ann/Getty Images)