"Killers of the Flower Moon" Casting Directors Ellen Lewis and Rene Haynes on Their Historic Oklahoma Casting Call
With its prodigiously detailed and complex production, long running time, and sprawling cast, Killers of the Flower Moon (in theaters now) cut no corners in telling the true story about members of Oklahoma's oil-rich Osage Nation who were systematically murdered in the 1920s by white men eager to inherit "head rights" worth millions of dollars through marriage and trickery. To surround Leo DiCaprio and Robert De Niro's duplicitous usurpers with authentic Native American talent, director Martin Scorsese enlisted his longtime casting director Ellen Lewis (The Irishman, The Departed, The Aviator). She, in turn, re-teamed with Rene Haynes, a specialist in Indigenous actors who previously helped Lewis cast Scott Frank's 2017 western series Godless.
Lewis says, "There was never any question that every person who played a native character would be native." The movie's breakthrough performance comes from Lily Gladstone, who grew up on the Blackfeet Reservation in Montana and stars opposite DiCaprio as his character's clever Osage wife, Mollie.
Speaking from Los Angeles a few hours before the Killers of the Flower Moon premiere, Lewis and Haynes explain how they introduced Gladstone to Scorsese, recount their massive Oklahoma open call, and explain why so many country singers, including Jason Isbell, show up in supporting roles.
Lily Gladstone really shines in her performance of this complicated character, Mollie but a lot of people probably didn't know who she was until now. Where did you find her?
Rene: I met Lily through a film we did many years ago called Winter in the Blood. Throughout this open call, Lily had been reading all the other persons' lines. I kept looking over at her, and the next day, I told the director. "I don't know why we're still looking for this role; we should just cast Lily." From that point, she did amazing work in some small things. Then Ellen and I both saw her in Kelly Reichardt's 2016 film Certain Women.
Ellen: She made a real impression. We were seeing other actresses, but I'd read the novel and knew that Mollie was, in some ways, the heart of this story. Seeing someone of Lily's talent and depth, when Marty asked me, "What are we doing for Mollie?" I said, "I think we're going to be okay."
Meaning. . .
Ellen: You'll be seeing someone that I think is very right for this role. So I read Lily, and then she did a Zoom with Marty and Leo. When it was over, Leo called Marty and said, "We've got our Mollie."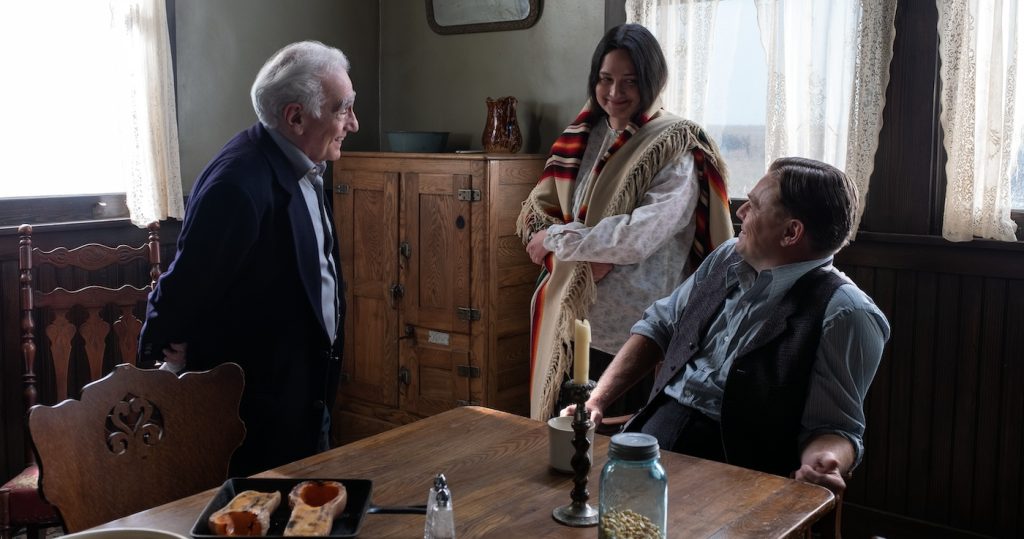 You then need to build a whole family around Lily Gladstone's character. Was it important to find actors who seemed believable as blood relatives?
Ellen: It had to be cohesive.
Rene: By the time we started filling those roles, we knew who our Mollie was. I have a pet peeve about families not working together [on screen], so one of my favorite things is to build out a world and then create a family within that world.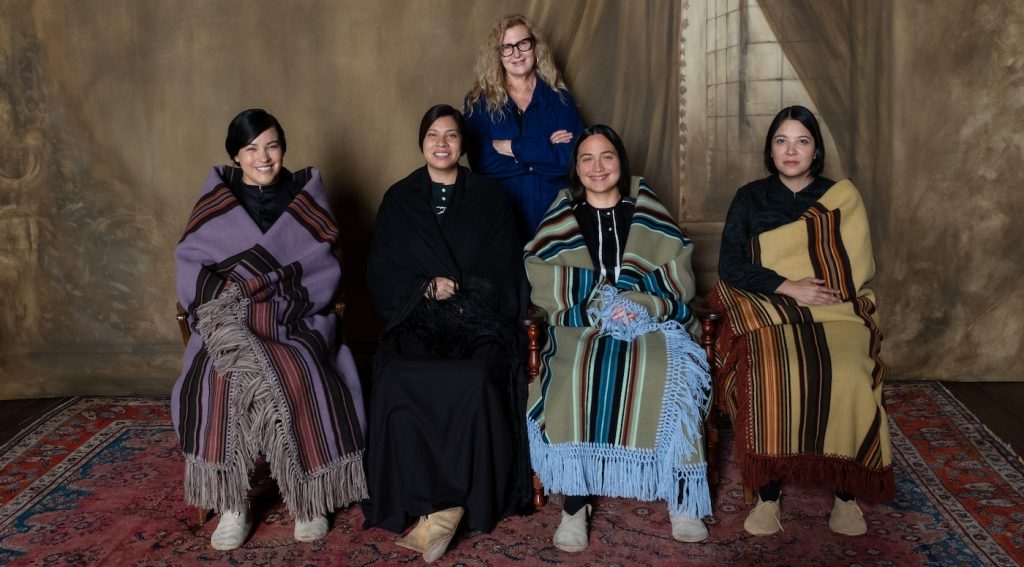 Mollie's sisters are totally believable, and then there's her mother, Lizzie, played by Tantoo Cardinal. Was Mr. Scorsese already familiar with her?
Ellen: Marty saw Tantoo in [1991 Bruce Beresford historical drama] Black Robe and loved her.
Rene: I've known Tantoo since we worked together in Dances With Wolves. For indigenous projects, she's the go-to actor of her generation. Here, she grounds us in the time before all this wealth and everything happened to the Osage.
Ellen: As the matriarch of this family, Tantoo adds such gravitas, showing what's been done to this community.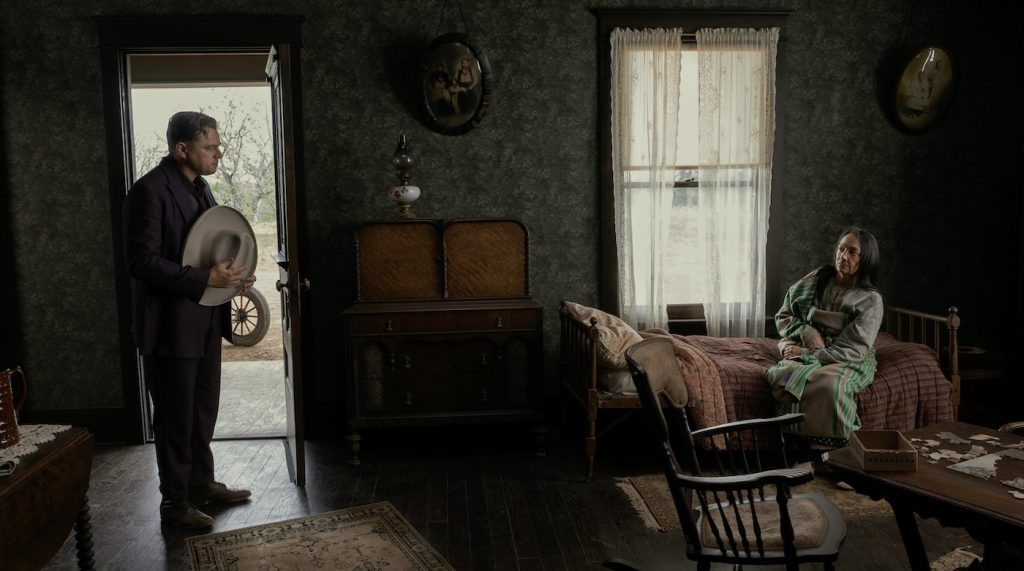 Maybe it goes without saying that Robert De Niro would play the heavy in this movie, but I'll ask anyway: did you consider any other actors for the role of Bill Hale?
Ellen: It was always going to be De Niro, and I think it's one of his most thrilling performances. He's so understated, so dangerous, so menacing without going over the top.
Jesse Plemons shows up a couple of hours into the film as FBI Agent Tom White. How did he get cast?
Ellen: Marty got to know Jesse in The Irishman, where he was fantastic, so we didn't really have to talk about anybody else.
What's with all the musicians? You cast Jason Isbell, Sturgill Simpson, and Jack White in supporting roles, and they seem to fit right in.
Ellen: I just thought country western singers would have a reality and a simplicity to what they did that would help tell this story, and they're mostly from the South. It was the pandemic, so I called agents who represent musicians and said, "Send me anybody who's interested in acting." Obviously, the most important thing was that they fit into this era, 1920s Oklahoma. It is kind of funny that there are like seven musicians in the movie, like Charlie Musselwhite! He's a phenomenal old bluesman originally from Oklahoma, so was very familiar with this story.
Both of you went to Oklahoma in search of native American talent. What were you looking for, and what did you find?
Rene: We were looking for everyone. We reached out to the Osage Nation, set up a massive open call, and saw about 2500 people.
Wow! 2,500 people? When did you go there?
Rene: It was November 2019. As people lined up and came through, I spoke to every single person, and if they were even remotely right for a role, I'd send them over to Ellen in another room with some generic sides, and they'd read. There are 62 credited characters who are indigenous, and all but 14 are people who never acted before until we found them in this open call. I want to add that I think the open call was so well attended because of this trust that had been established by Martin Scorsese with the Osage Nation over a period of months before we got there.
Ellen: Marty really laid the groundwork before we got to Oklahoma, promising that he would tell their story as honestly and accurately as possible.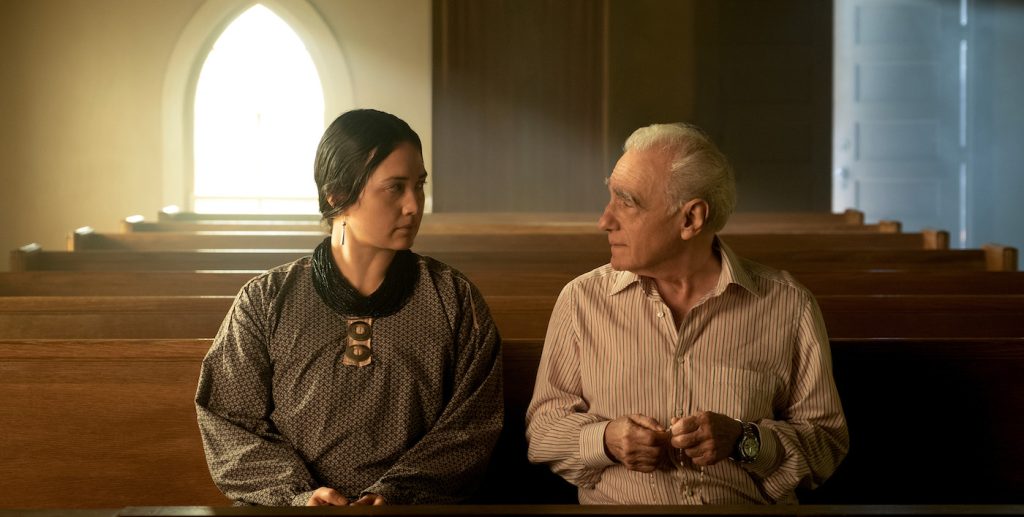 Yancey Red Corn is a formidable presence in his role of Chief Bonnicastle. What's his story?
Yancey is one of the people we met through the open call. He's a natural.
Getting back to the sheer scale of those open auditions in Oklahoma, after you met with 2,500 people in six days, were you reeling?
Ellen: I wasn't tired; I was exhilarated. Learning about people, learning about their families — that's the great thing about casting; you're figuring out what world this is. With Killers of the Flower Moon it's such an amazing and tragic story to film, so to be able to bring the faces to this story felt like an amazing experience in your life that you'll never have again. Here we were in November 2019, able to show Marty all these people [representing] a lot of this community. Then, you just start putting the pieces of the puzzle together.
Rene: And you can really feel the soul in this film because many people who came in through those open calls weren't just interested in being in a movie. These were people who had this tragedy happen to their families, and they're still feeling the repercussions.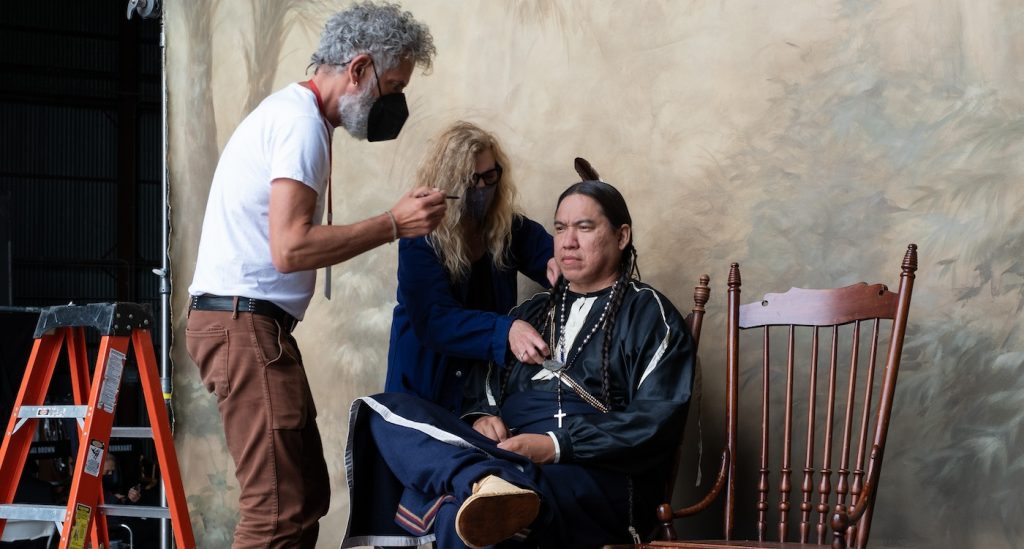 You have to get ready for the Killers of the Flower Moon premiere, but before you go, is there anything else you'd like to add?
Ellen: We really appreciate talking to The Credits because casting is a somewhat elusive craft, and people may not understand that we're the first people on a movie working with the director. People might sit at home: "Oh, I have an idea here." But casting is very delicate and nuanced. With Killers in particular, working with Rene and helping to bring the faces in this story to life was a real gift.
For more on Killers of the Flower Moon, check out these stories:
How Osage Tradition Influenced the Hair & Makeup in "Killers of the Flower Moon"
"Killers of the Flower Moon" Costume Designer Jacqueline West on the Power of the Osage Blanket
How "Killers of the Flower Moon" Production Designer Jack Fisk Created 1920s Oklahoma
Costume Designer Ruth E. Carter on Stitching Together Her Legendary Career
"Killers of the Flower Moon" Cinematographer Rodrigo Prieto Illuminates Martin Scorsese's Twisted Tale
Featured image: JaNae Collins, Lily Gladstone, Cara Jade Myers and Jillian Dion in "Killers of the Flower Moon," premiering in theaters around the world on October 20, 2023.