A New Special Look at "The Creator" Probes Gareth Edwards' Humans vs Artificial Intelligence Epic
A new special look at The Creator, from writer/director Gareth Edwards (Godzilla, Rogue One), zeroes in on the face of a war between human beings and artificial intelligence. That face, distressingly, belongs to a little girl, Alphie (Madeleine Yuna Voyles), who reveals, with just a slight turn of her head, to be anything but your average youngster.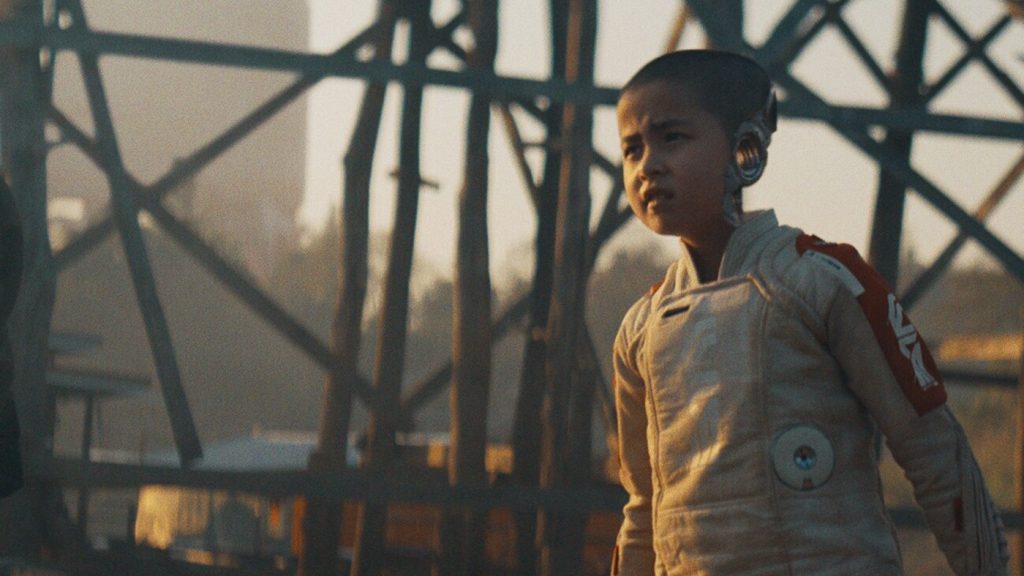 She is, in fact, a humanoid robot, lit up by artificial intelligence, and she's the target of an assassination that Joshua (John David Washington) is tasked with carrying out. Yet, as the special look reveals, and previous trailers explained, Joshua's mission will be muddled in the extreme when he decides that killing Alphie isn't the answer to the escalating tensions between the human and artificial worlds.
Concerns over AI, long a staple of sci-fi stories, have become headline news. You've possibly read these stories yourself, in newspapers, magazines, or Reddit threads, or listened concerns about AI via podcasts, or perhaps you saw Tom Cruise battle a rogue AI in Mission: Impossible – Dead Reckoning Part One. The point is that while AI has always been in vogue in the realm of sci-fi, now, it's a growing concern for world governments. 
The human world assigns Joshua the mission to take out Alphie because they believe she's the AI that dropped a nuke on Los Angeles and that she's only just getting started wiping out humanity. Joining Washington and Voyles is a stellar cast that includes Gemma Chan (Eternals), Ken Watanabe (Inception), Allison Janey (I, Tonya), and Sturgill Simpson (Dog). Edwards directs from a script he co-wrote with Chris Weitz, his collaborator from Rogue One: A Star Wars Story. 
Check out the special look here. The Creator hits theaters on September 29:
For more on The Creator, check out these stories:
The Official "The Creator" Trailer Reveals Gareth Edwards AI-Centered Sci-Fi Epic
"The Creator" Trailer Finds John David Washington Fighting an AI Superpower
For more stories on 20th Century Studios, Searchlight Pictures, Marvel Studios and what's streaming or coming to Disney+, check these out:
"Poor Things" Pops in Venice as Emma Stone Earns Raves in Yorgos Lanthimos's Stunner
New "Loki" Season 2 Teaser Reveals Trickster God's Many Messy Lives
Featured image: A scene still from 20th Century Studios' THE CREATOR. Photo courtesy of 20th Century Studios. © 2023 20th Century Studios. All Rights Reserved.