The Official "The Creator" Trailer Reveals Gareth Edwards' AI-Centered Sci-Fi Epic
The official trailer for co-writer and director Gareth Edwards' The Creator has arrived. It's our longest look yet at Edwards' exceedingly topical film, which features a war between humanity and artificial intelligence, a classic sci-fi trope that has been given fresh relevance thanks to the recent release of the AI-backed ChatGPT and the growing concern across governments all over the world about the rise of AI. You've maybe read about it in major newspapers, magazines, Reddit threads, podcasts, or research papers, or perhaps you saw Tom Cruise battle a rogue AI in Mission: Impossible – Dead Reckoning Part One.
In Edwards' The Creator, John David Washington stars as Joshua, an ex-special forces agent recruited to go behind enemy lines—the enemy, in this case, is an AI-controlled area—and hunt down and kill the titular creator, the architect of the AI that dropped a nuke on Los Angeles and is only just getting started wiping out humanity. The trailer reveals that once Joshua gets behind enemy lines and finds the titular creator, the all-powerful and elusive mastermind behind the nefarious AI turns out to be a child. Well, not a human child, but an AI in the form of a human-like child that Joshua will learn is not at all what it seems.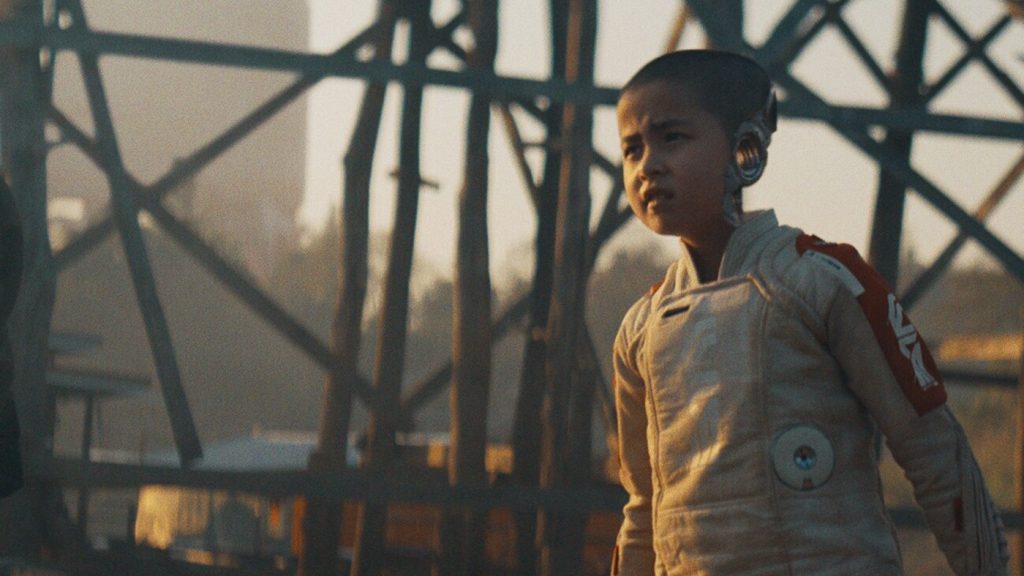 Joining Washington are a stellar cast, including Gemma Chan (Eternals), Ken Watanabe (Inception), Allison Janey (I, Tonya), Sturgill Simpson (Dog), and newcomer Madeleine Yuna Voyles as the child/Creator. Edwards directs from a script he co-wrote with Chris Weitz, his collaborator from Rogue One: A Star Wars Story. 
Edwards told Total Film Magazine that the fact that his film focuses on artificial intelligence right after ChatGPT became a phenomenon and Tom Cruise's latest Mission: Impossible movie focuses on a rogue AI is a "total fluke." Here's more:
"It was a total fluke. When we started, the Al in the movie was really an allegory for people who are different. But obviously, I love science fiction, and I think the best science fiction has meat on the bone. It'll explore ideas. It's usually able to explore things that other genres can't go to in quite the same extreme. And so as soon as you start to have anything AI in your storyline, the questions that come up really quickly are super-fascinating: are they real? How would you ever know? Does it matter? What happens if you want to turn them off? Do they want to be turned off?"
Check out the trailer below. The Creator arrives in theaters on September 29:
For more stories on 20th Century Studios, Searchlight Pictures, Marvel Studios and what's streaming or coming to Disney+, check these out:
James Gunn's "Superman: Legacy" Cast Shaping Up With Nathan Fillion Joining in a Key Role
Jennifer Garner Joining "Deadpool 3" Cast as Elektra Adds Yet More Star Power
Hugh Jackman's Wolverine Wears Iconic Yellow Suit in "Deadpool 3" Photo
Featured image: Ken Watanabe as Harun in 20th Century Studios' THE CREATOR. Photo courtesy of 20th Century Studios. © 2023 20th Century Studios. All Rights Reserved.