New "Rebel Moon" Images Widen Scope on Zack Snyder's Sweeping Two-Part Sci-Fi Epic
A slew of new images for Zack Snyder's space opera Rebel Moon have landed here on Earth. They follow the meaty official trailer, which offered our most expansive look yet at what Snyder and his cast and crew have been cooking up. The images give us a closer look at the characters who are thrust into the trailer's relentless action, which reveals the crux of the story Snyder and his team are telling. In Rebel Moon, a peaceful galaxy is set upon by the armies of a tyrannical lunatic, and their only hope is a mysterious woman who lives quietly among them. She steps up to help raise enough fighters to defend and avenge them, an effort that seems like certain death against the vast, brutal armies prepared to lay them to waste. In the trailer, we hear Anthony Hopkins' voice as he narrates the central myth of Rebel Moon (a story about a young girl born to bring peace to the galaxy), but we don't realize that Hopkins' character, Jimmy, is actually a robot in the film. We see him in two of the images below.
The images include fresh looks Rebel Moon's central figure, Sofia Boutella's Kora, that mysterious figure living among the peaceful villages makes it her mission to recruit enough fighters to make a stand. Kora's rag-tag army will include outsiders, peasants, insurgents, and orphans of war from various worlds, all brought together under the banner of resisting tyranny and avenging the wrongs of men like Admiral Noble (Ed Skrein), the pitiless tyrant who claims all that he sees as his own.
We also get looks at Ray Fisher as Darien Bloodaxe, Bae Doona as the arachnid-like Nemesis, Jena Malone as Harmada, Staz Nair as Tarak, Charlie Hunnam as Kai, Cleopatra Coleman as Devra Bloodaxe, E. Duffy as Milius, Charlotte Maggi as Sam, and Michiel Huisman as Gunnar. We even get a new look at Snyder on set.
Rebel Moon is a film that Znyder's been dreaming about for years (it began as a potential Star Wars spinoff more than a decade ago) and is based on a script he wrote with his Army of the Dead co-writer Shay Hatten and his 300 co-writer Kurt Johnstad.
Check out the photos below. Rebel Moon Part 1: A Child of Fire arrives on Netflix on December 22, while Part 2: The Scargiver lands on April 19, 2024: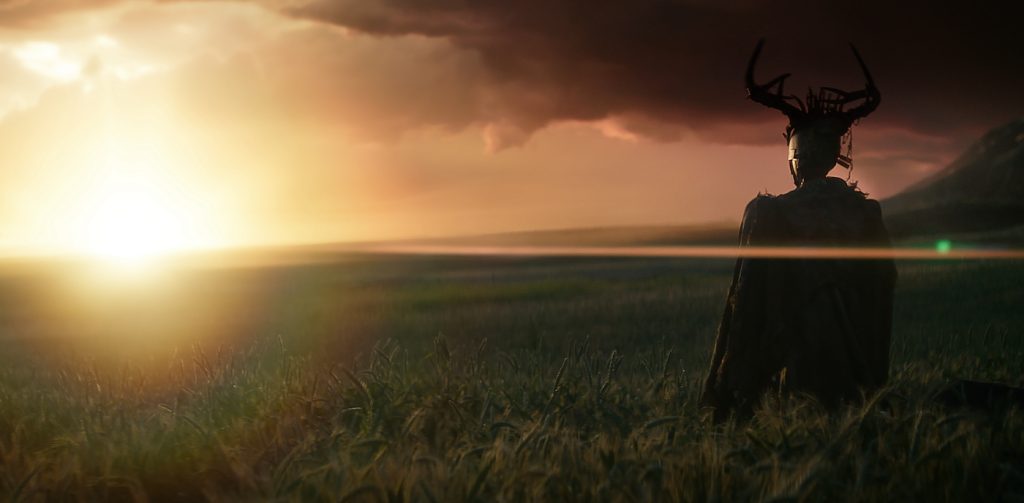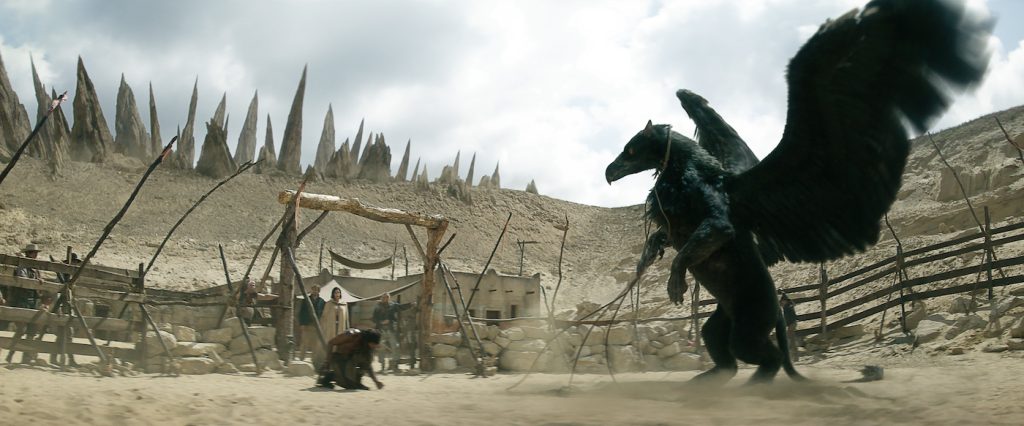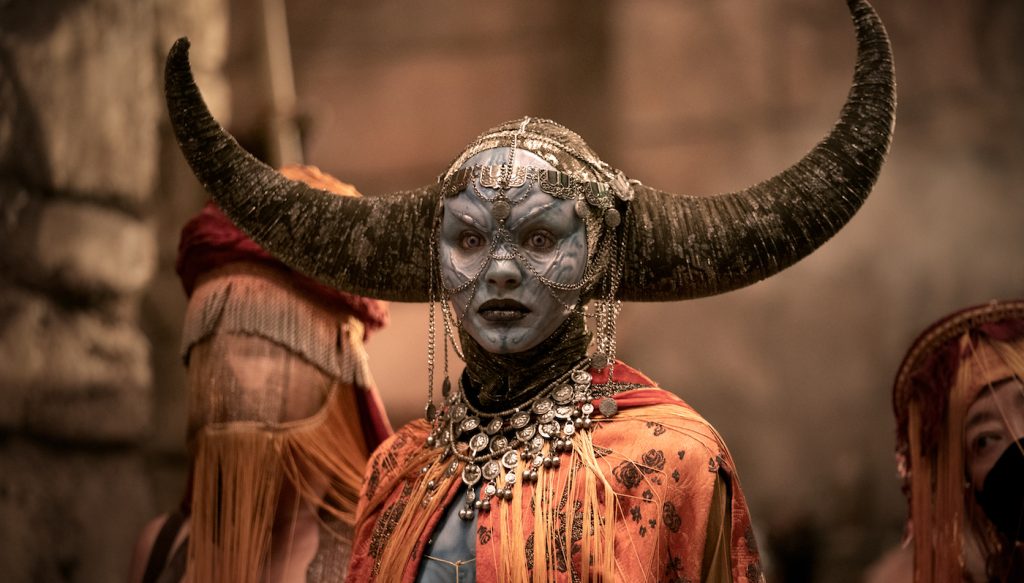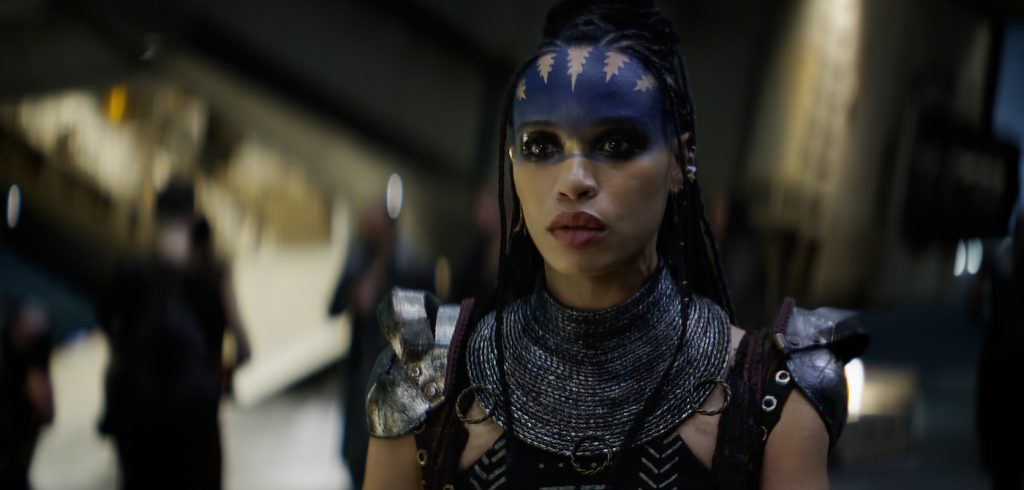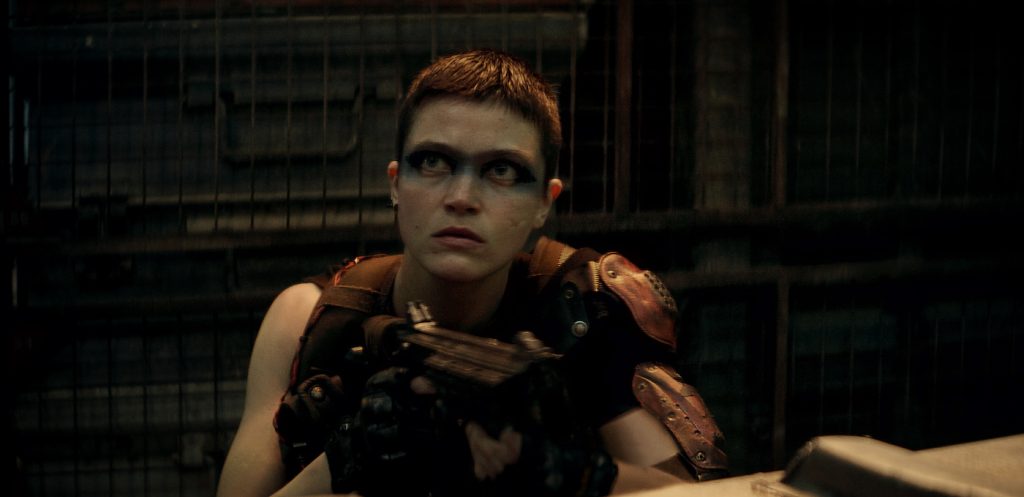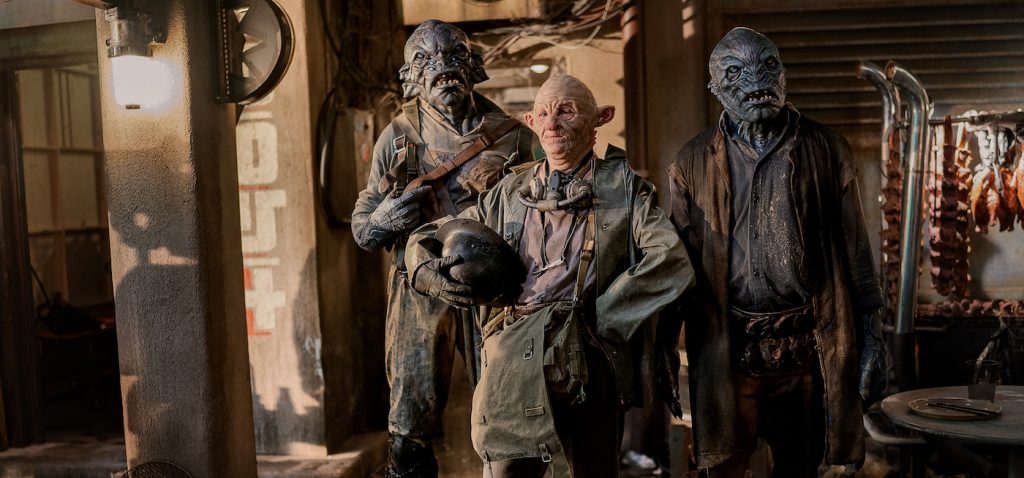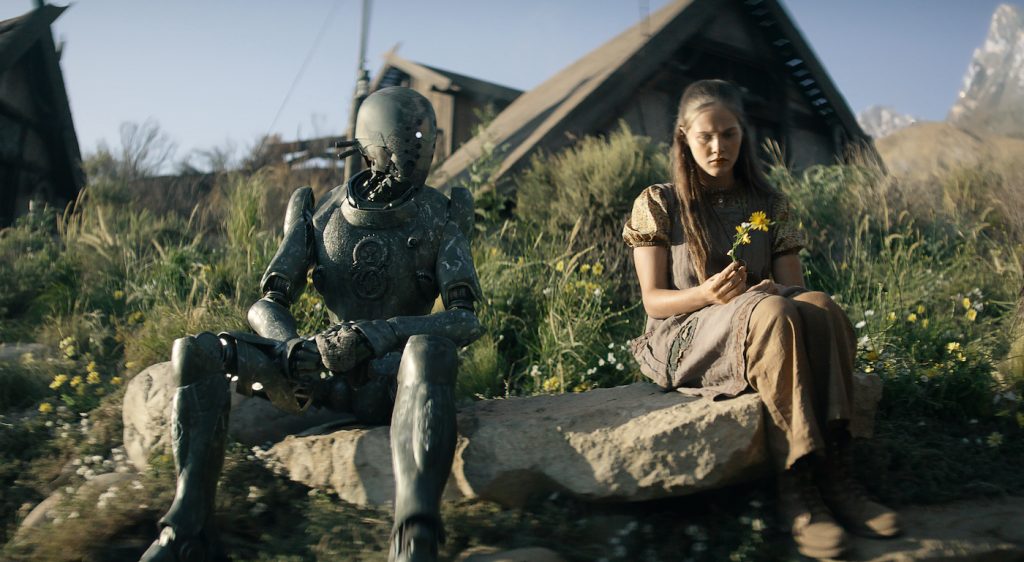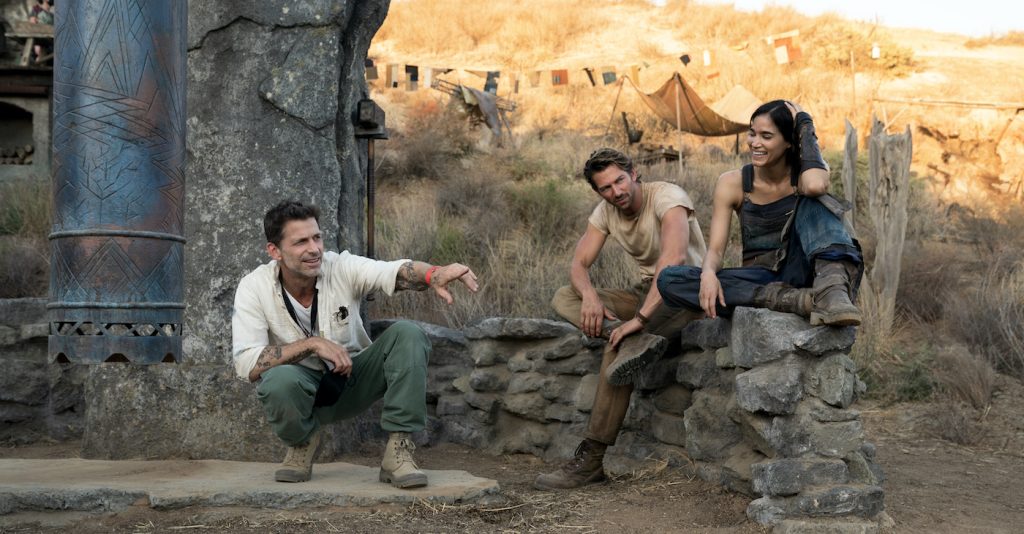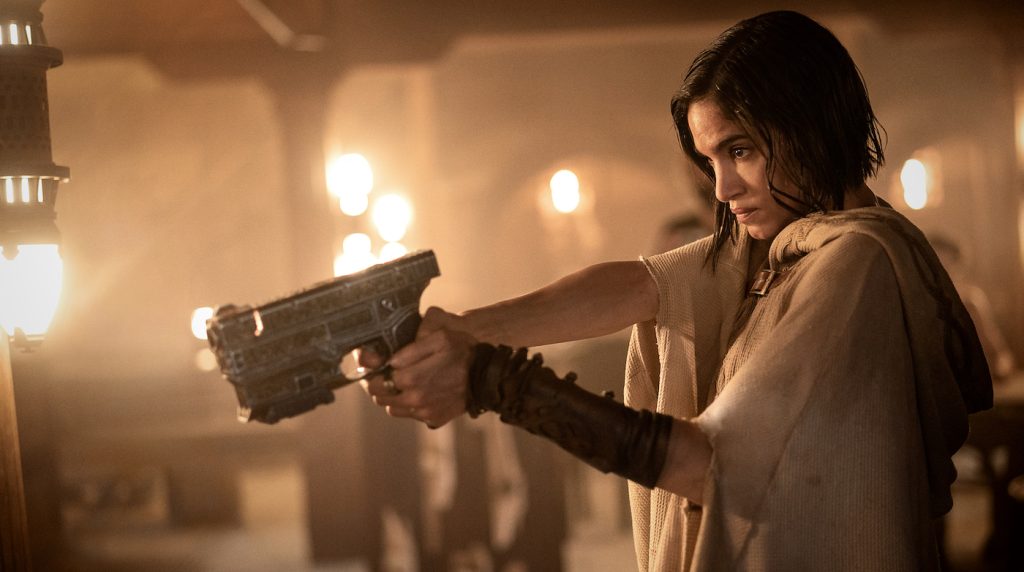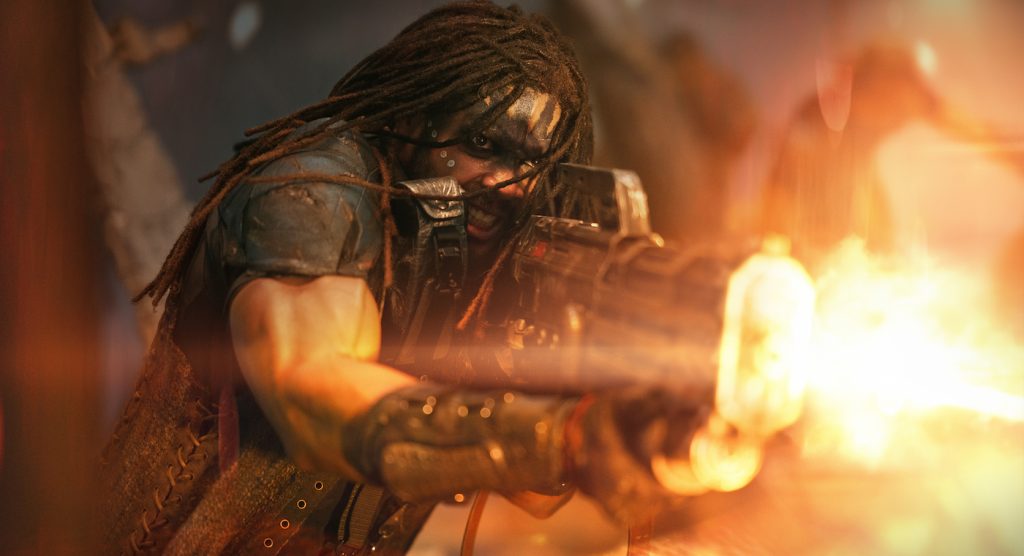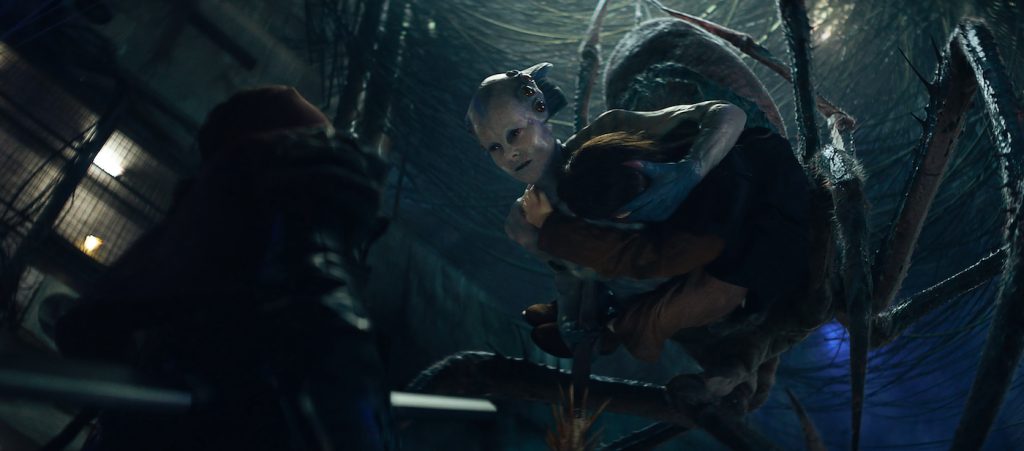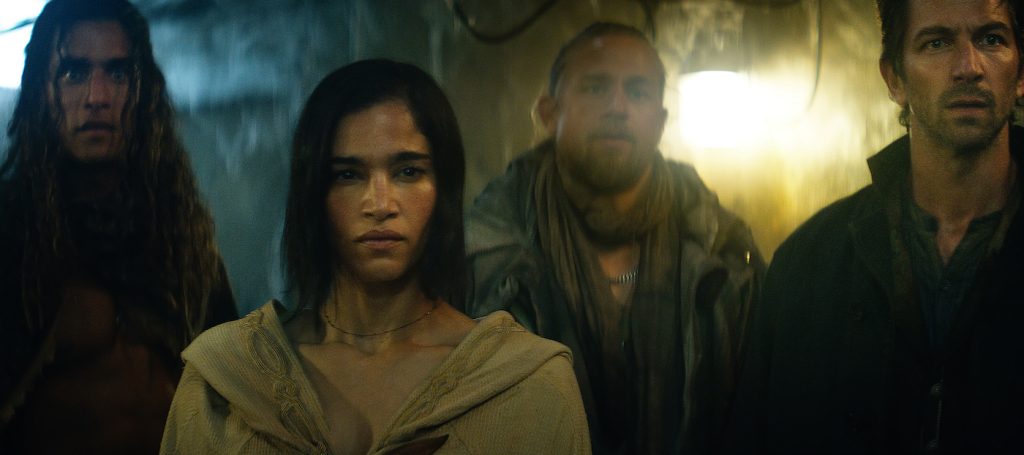 For more on Rebel Moon, check out these stories:
First "Rebel Moon" Trailer Reveals Zack Snyder's Space Epic
Zack Snyder's Sci-Fi Epic "Rebel Moon" Will Release as Two Movies & Have Director's Cut
New Images From Zack Snyder's "Rebel Moon" Reveal Sofia Boutella, Djimon Hounsou, Charlie Hunnam & More
First Teaser for Zack Snyder's "Rebel Moon" Gives a Glimpse of his Sci-Fi Epic
Featured image: Rebel Moon. (L-R) Doona Bae as Nemesis and Jena Malone as Harmada in Rebel Moon. Cr. NETFLIX ©2023