Discovering A Latin American Myth Through Jonás Cuarón's "Chupa"
In the world of Chupa, Jonás Cuarón, renowned co-writer of Gravity and writer-director of Desierto, invites young viewers on a thrilling adventure immersed in the Latin American legend of the Chupacabras. With a vision to create a universally beloved character akin to the iconic creatures from Gremlins or E.T., Chupa not only presents a captivating story but also serves as a gateway for bicultural children to explore their cultural roots and cultivate a deeper appreciation for their Latin American heritage.
For those unacquainted with the subject, "El Chupacabras" emerged as a legendary creature during the 1990s in Mexico. It captivated the media and sparked discussions that traversed the boundaries of rumor and reality. Whispers of its origins can be traced back to Puerto Rico, but they swiftly took hold throughout the region, enthralling the public with its terrifying nature. Its name, "goat-sucker" in English, derives from the creature's supposed thirst for the blood of livestock, particularly goats. As children of the 90s in Latin America, we were intimately acquainted with the spine-tingling fear that "El Chupacabras" evoked. These enigmatic creatures loomed large in our collective consciousness.
Some argue that the extensive media coverage surrounding the "Chupacabras" phenomenon in Mexico served as a strategic distraction, diverting public attention away from pressing economic and political issues of the time. While the truth behind the origin of the myth remains elusive, Cuarón's imaginative reinterpretation of "El Chupacabras" as an enchanting creature is precisely the narrative we didn't know we needed.
In Chupa, available for streaming on Netflix, we follow the journey of Alex, skillfully portrayed by Evan Whitten (Destroyer, The Resident). Alex is a young Mexican-American boy who finds himself reluctantly embarking on a trip to Mexico to visit his grandfather in the wake of his father's passing. Portraying the vibrant character of "abuelo Chava," an aging former "Lucha Libre " wrestler, is the Oscar-nominated Mexican star Demián Bichir (Better Life, Che: Guerrilla).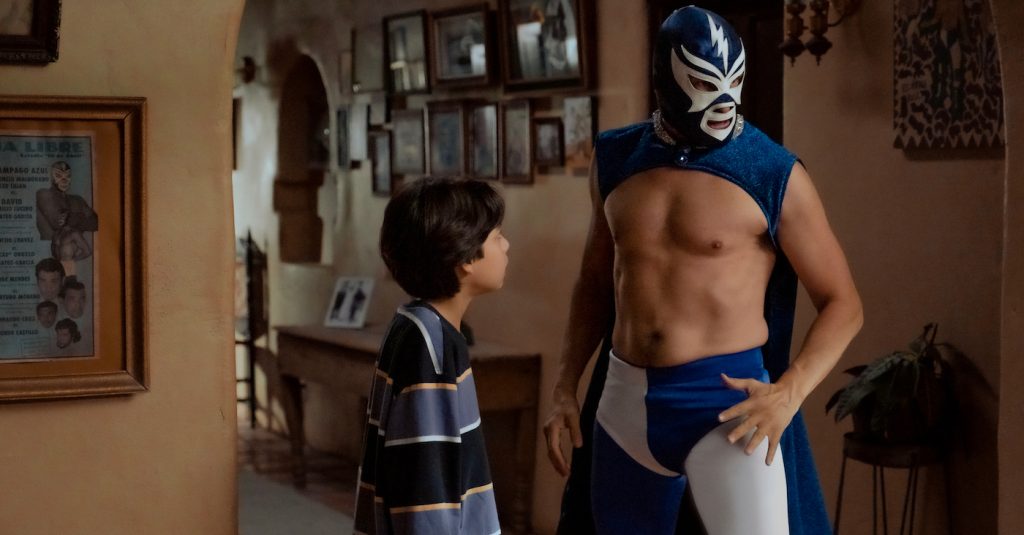 During his time in Mexico, Alex's path crosses with that of a cute koala-like baby Chupacabra. The extraordinary creature forms a close bond with him, leading them on a thrilling adventure. However, their friendship faces a formidable threat in the form of the cunning Richard Quinn, portrayed by Christian Slater (Mr. Robot, He Was A Quiet Man). Driven by his own ulterior motives, Mr. Quinn seeks to exploit Chupa for biomedical purposes, placing Alex and his newfound Mexican family in a race against time to protect the creature.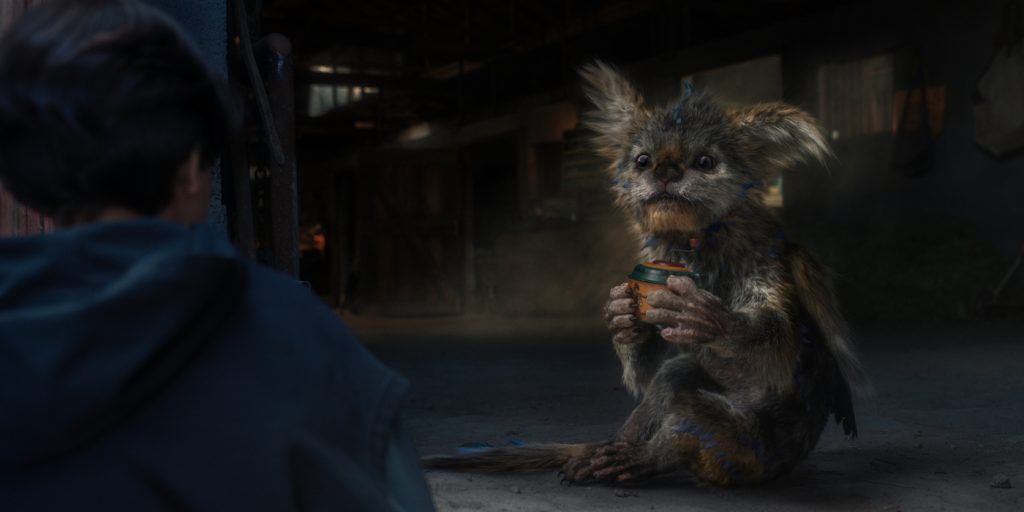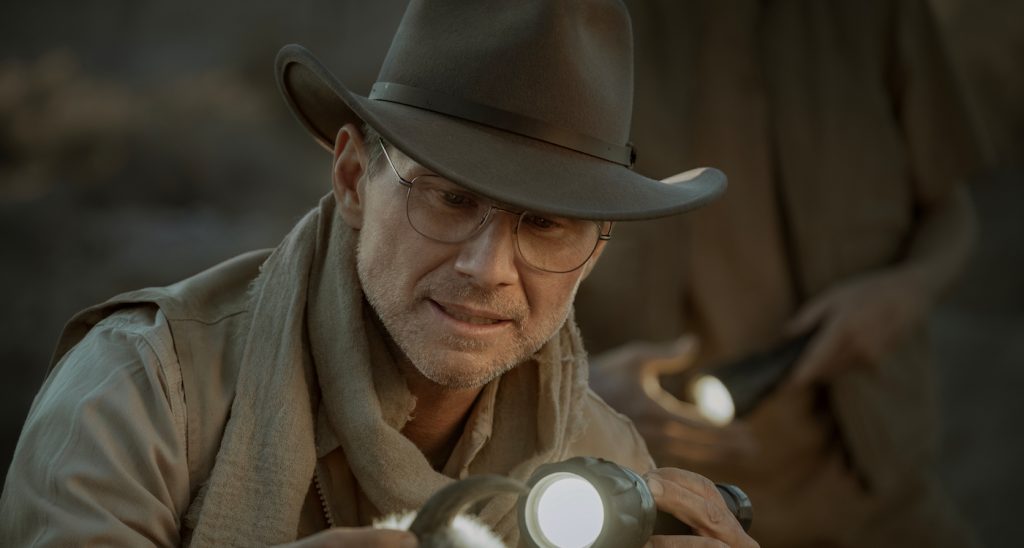 In their quest to reunite the Chupa with its family, Alex is joined by his charming cousin Memo, played by the talented Nickolas Verdugo (Breakwater, The Prank Panel). Alongside Memo is Luna, portrayed by newcomer Ashley Ciarra.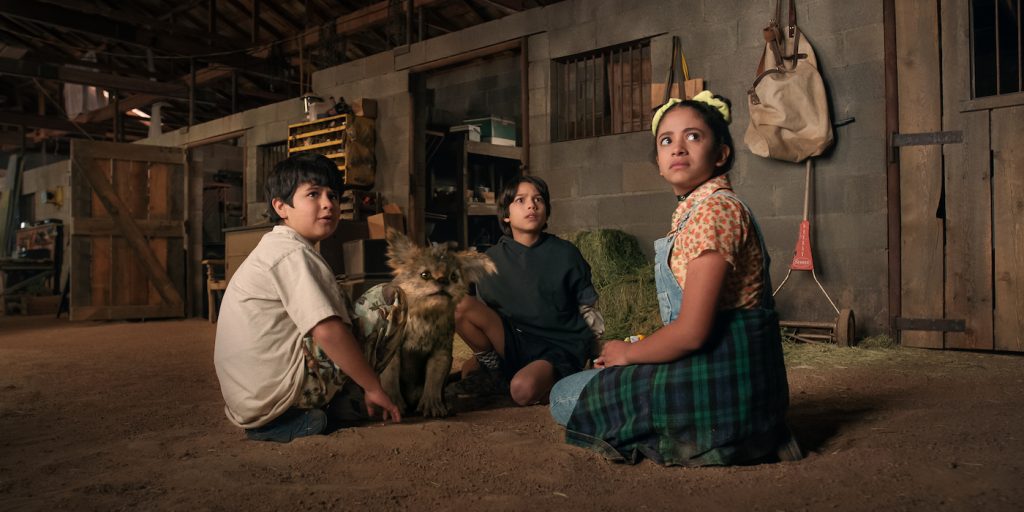 If while watching Chupa, you detect echoes of Indiana Jones and other films from the 80's Amblin era, your intuition is correct. Cuarón has been open about his nostalgic homage to those beloved adventure classics. As an ardent fan himself, Cuarón masterfully captures the spirit and excitement that defined those iconic movies.
In an interview with Pop Culture, Cuarón refers to the time during the pandemic he spent watching films with his children as inspiration for creating Chupa. "A lot of the films we watched are movies that I grew up with, E.T., Jurassic Park, Gremlins, so I suddenly  became very excited to be able to make a movie like that for my kids."
Upon encountering the Chupa project, the director had the realization that it embodied that same essence he admired in the classic Amblin films: The story of a kid and his bond with a magical creature. "I became even more excited because I grew up in Mexico in the '90s,  so I was well aware of the myth," he told Pop Culture. "And as a kid, I heard about it all over the news… I realized that this project would allow me to do a big fantastical movie for kids, but that will portray the context of where I grew up in. And that was important to me." 
And he certainly succeeded in portraying that context. Within the tapestry of Chupa, one finds a myriad of details that instantly resonate with any Mexican who grew up in the '90s. In Memo's room, we find a "Pepscilindro," a collectible promotional bottle by Pepsi that became a coveted treasure for Mexican children. The music of "La Maldita Vecindad," an essential part of the soundtrack of the era, feels even more nostalgic when it's played aboard the iconic "vocho," the Mexican Volkswagen Beetle. These cultural signifiers and many more serve as a testament to the film's commitment to authenticity and capturing the essence of '90s Mexico.
Throughout the movie, we witness Alex's struggle with his bicultural identity, providing a relatable and authentic representation for young viewers. Prior to his journey to Mexico, we witness Alex being ridiculed for his lunch – picadillo, a traditional Mexican dish. "It's just hamburger meat," Alex defensively explains, but once he arrives back home, he adamantly rejects any association with his Mexican heritage. This portrayal offers a glimpse into the profound struggle faced by children and, indeed, individuals of all ages who wrestle with the contrasting influences of their multicultural upbringing.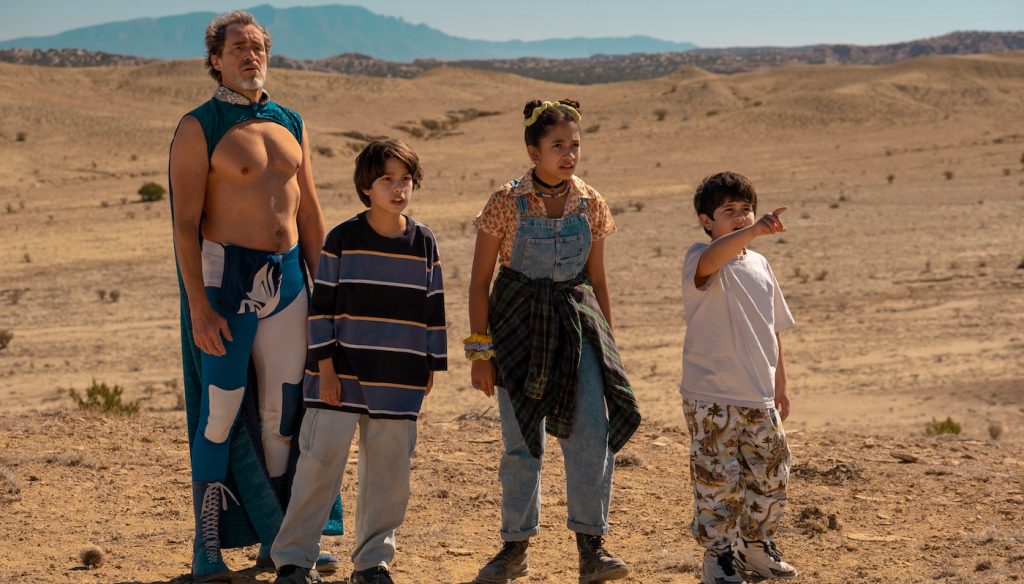 When it first came out, the film sparked some buzz regarding its title. The name "Chupa" that Alex chooses for his furry friend can have sexual connotations throughout Latin America and even all the way to the Philippines. The controversy about the name is even addressed within the universe of the film, as the bright bilingual cousin Luna remarks, "You know it means sucker, right?" not fully getting into the subject. However, Cuarón defended his choice of title, explaining that it's the type of name that an innocent American boy, who doesn't really speak Spanish, would choose.
As the credits roll, Chupa leaves a lasting impact. As Alex navigates his bicultural identity and forms an extraordinary bond with the adorable Chupacabra, he emerges as a full-fledged hero. Chupa reminds us that heroes come in all shapes and from all backgrounds, empowering children to embrace their unique identities and celebrate their diverse experiences. With its touch of magic and abundance of family love, Chupa is a must-see film that offers an extraordinary blend of adventure, mythology, and cultural pride.
For more on big titles on Netflix, check these out:
How the "Wednesday" VFX Supervisor Created Thing, Nevermore, and More
"Extraction 2" Director Sam Hargrave on Lighting Chris Hemsworth on Fire, That Helicopter Scene & More
How "Stranger Things" Editor Dean Zimmerman Helped Shaped the Feature Length Season 4 Finale
Featured image: Chupa. Evan Whitten as Alex in Chupa. Cr: Netflix © 2023