"Barbie" Casting Directors Allison Jones And Lucy Bevan on Populating Barbie Land
Since its release last month, Greta Gerwig's Barbie has been hailed as a marvel of a balancing act between sincerity and hilarity. On top of the nuanced script, Barbieland is populated by a Barbie and Ken of every stripe, for every type, despite dozens of characters who share a mere two first names (plus the singular Allan). Stereotypical Barbie (Margot Robbie) and her dependent Ken (Ryan Gosling) were early commitments to the Warner Bros. project, but for co-casting directors Allison Jones (Curb Your Enthusiasm, Lady Bird) and Lucy Bevan (The Batman, Belfast), casting the wild melange of supporting doll roles meant combing through audition tapes of a who's-who roster of actors thrilled at the chance to be immortalized as two of pop culture's most iconic plastic figures.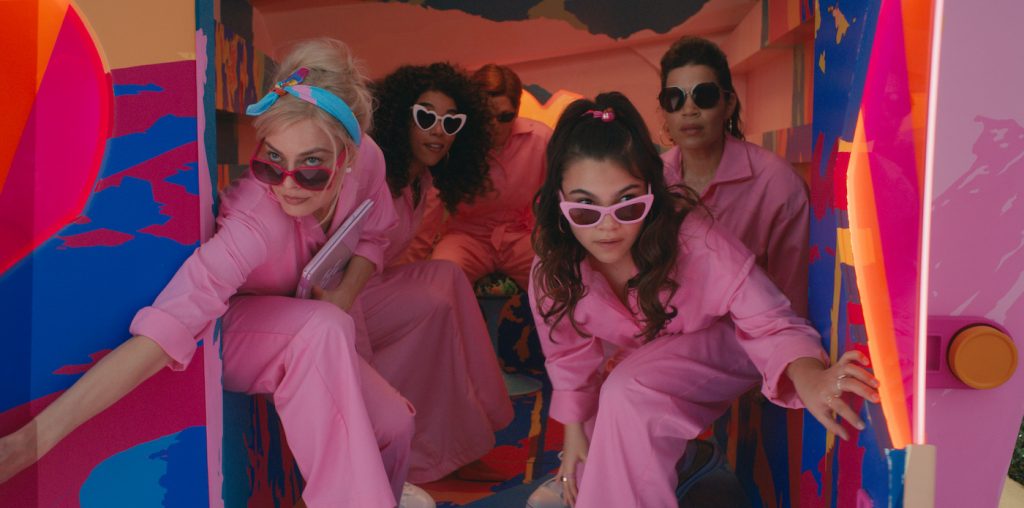 The actors needed to be funny, of course. But what set apart the audition tapes (more on that anachronism in a moment) was a pure and well-rounded earnestness. "The thing that Greta did always stress was that none of these people were sarcastic or winking at the camera. They were really Kens and Barbies," Jones explained. In addition to being able to land a comedy beat, the actors needed to be sincere, truthful, and guileless. "There were certain scenes we used to audition, and the fine line between the comedy and sincerity of those characters is a difficult balance," Bevan said.
Because casting took place during Covid, Jones and Bevan reverted back to the use of taped auditions. "Huge actors went on tape with only seeing a few pages of dialogue," Jones said, and since "everybody was Barbie in the script," the pair wound up working in reverse, sending the tapes they liked on to Gerwig, who then identified particular talent for different Barbies and Kens. "She really made the characters for who she liked best in different auditions," Jones said, designating Issa Rae as President Barbie, for example, and looking for Ken's arch-rival Ken by seeking out the actor who would be best to "beach off" with Gosling's character.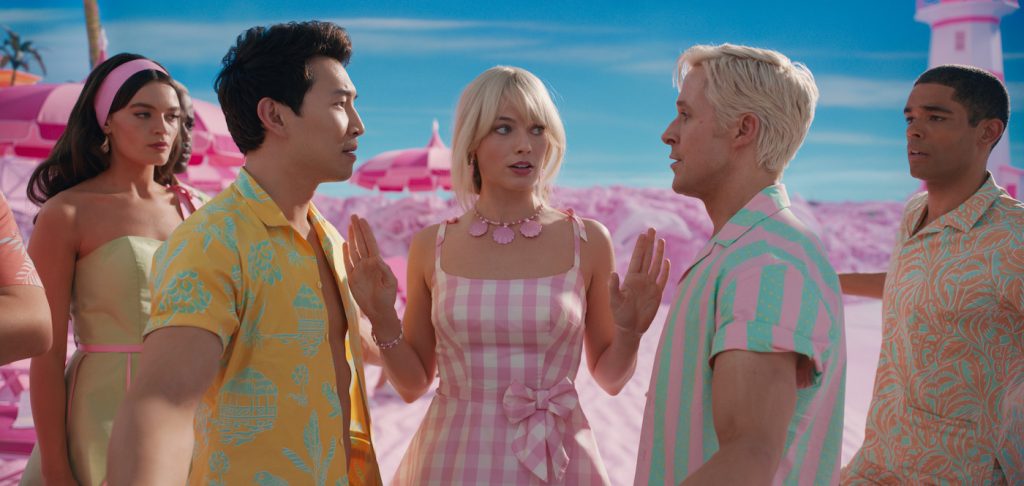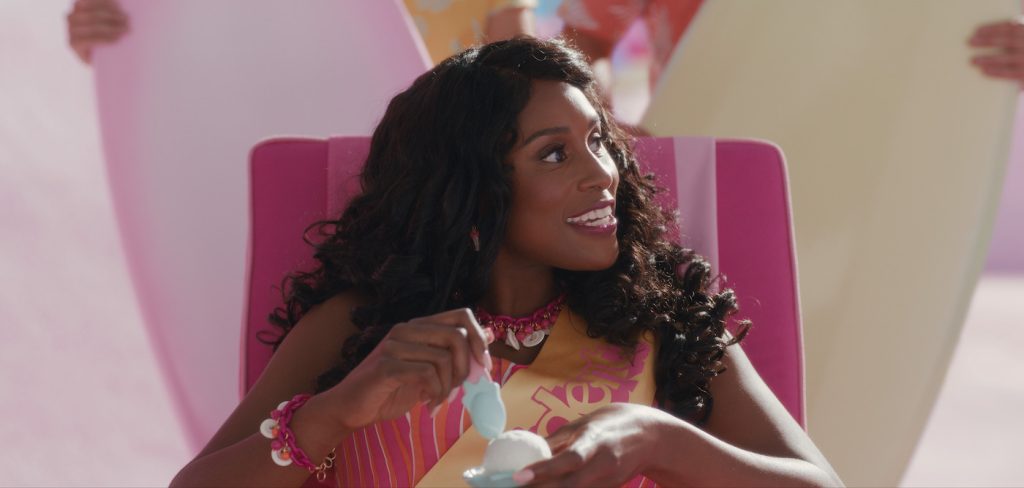 Before it became a go-to quote in the Barbie fandom lexicon, rival Ken's challenge — "I'll beach you off any day, Ken" —  was one of the film's audition lines. "Those scenes were fun to audition," said Bevan. "Some of the Kens would take off their t-shirts, and we were like, no, no, you don't need to take off your t-shirt. But Simu [Liu] just nailed that [line] in the film." Allan required some demystifying. Jones used pictures of different Allan dolls owned by a Barbie collector friend, sending them out to agents to shed light on this previously unknown resident of Barbieland, now immortalized by Michael Cera. "I'm so happy that in perpetuity now he's like an icon for being Allan," Jones joked.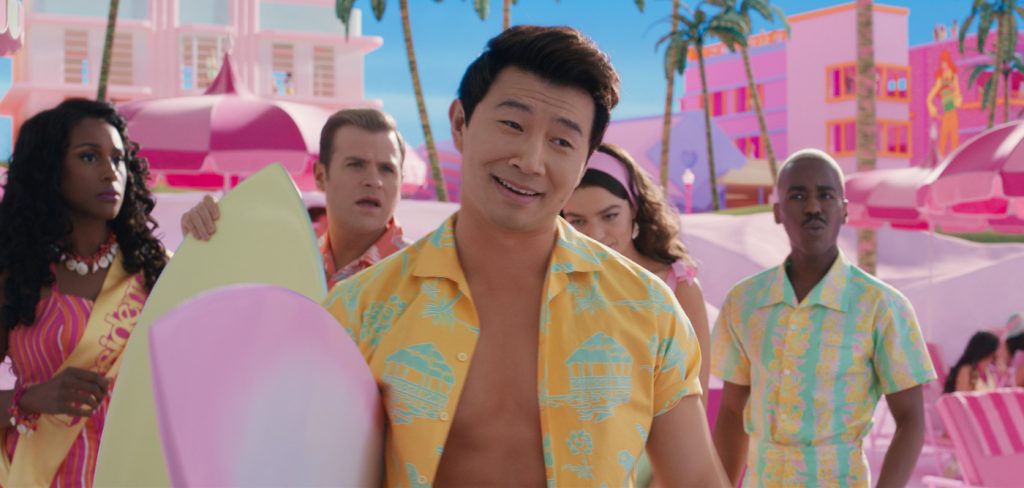 Since the film's release, the internet has teemed with anecdotes of beloved comedic actors who wanted to be in Barbie but aren't. It's not because they aren't funny enough. "It's rather a boring reason, actually," Bevan said. "On a movie like this, it was a hugely ambitious shoot and a complicated schedule, and you can have brilliant ideas, and people's availability either does or doesn't work." Thanks to strict Covid rules in the UK, where most of the film was shot, and the scale of the project, even smaller roles required a three-month commitment. So, no gossip there.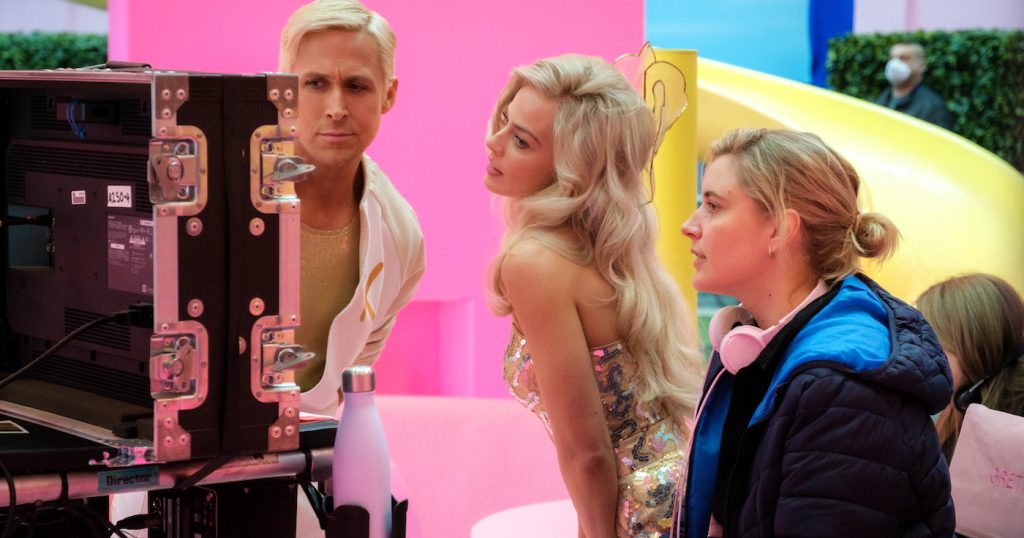 Even auditioning was a commitment, given Barbie's closely-guarded script. Bevan and Jones got to read it in its entirety, of course, but were limited to sending the actors' sides (short script excerpts). "And now you have to send things through websites where you have to go through layers of passwords to get to the sides," said Jones, of the effort actors went through to tape themselves. "So it was very secretive. I don't think anybody knew quite how good it was," she added. But just as Gerwig has become a name who can draw in movie-goers no matter the project, so too is the director for the actors themselves."We weren't allowed to send the script to anybody. So people did a lot of it on faith," Jones said. "Everybody wanted to work with Greta, for good reason."
For more on Barbie, check out these stories:
Historic Success of "Barbie" has Made Greta Gerwig Highest-Grossing Female Director Ever Domestically
"Barbie" and Greta Gerwig Make History Again
"Barbie" Hair & Makeup Artist Ivana Primorac Conjures Personality From Plastic
Pretty in Pink With "Barbie" Production Designer Sarah Greenwood & Set Decorator Katie Spencer
Featured image: Caption: (L-r) ANA CRUZ KAYNE as Barbie, SHARON ROONEY as Barbie, ALEXANDRA SHIPP as Barbie, MARGOT ROBBIE as Barbie, HARI NEF as Barbie and EMMA MACKEY as Barbie in Warner Bros. Pictures' "BARBIE," a Warner Bros. Pictures release. Photo Credit: Courtesy of Warner Bros. Pictures