Looking Back on What Made Tim Burton's "Wednesday" a Thing to Savor
Tim Burton's first foray into television,  Wednesday, took the world by storm—and garnered 12 Emmy nominations in the process—enrapturing viewers with its dark wit, fantastic characters, and unmistakable Burtonesque aesthetic. The show's record-breaking popularity has been further fueled by its viral dance scene, cementing its status as a cultural phenomenon. With all those Emmy nominations and the announcement of a second season, fans of the series are buzzing with excitement. So, as we await the not-nearly-imminent-enough debut, let us delve into the reasons why Wednesday worked.
A recap for those who have yet to experience the eerie world of Wednesday. The show follows the rebellious Addams' teenage daughter, played by Jenna Ortega (Scream 6, You), as she navigates life and a series of mysterious killings as a new student at the Nevermore Academy. A high school whose student body includes sirens, gargoyles, werewolves, shapeshifters, and psychics. Inextricably linked to the academy's history as the site of her parents' fateful meeting, Wednesday confronts a series of supernatural occurrences while discovering her previously unknown abilities.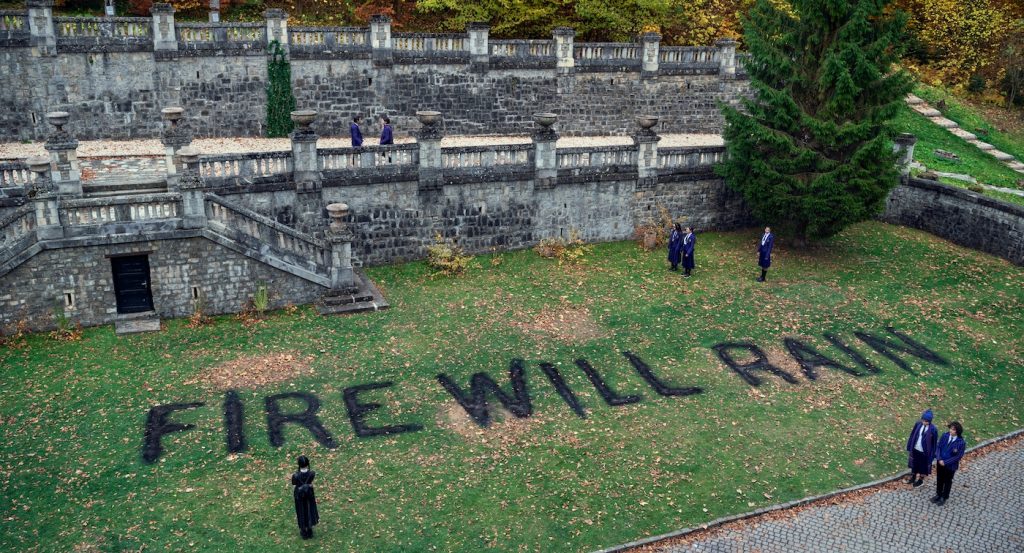 Since its debut in November 2022, Wednesday has become a worldwide sensation, breaking audience records in 90 countries and ranking as the second most-watched series on Netflix of all time. It joins the ranks of only two other shows, Stranger Things season 4 and Squid Game, to surpass the one billion watched hours milestone. The show's choreographed dance scene, created by Ortega herself, became a viral sensation on TikTok, with millions of users participating, including legendary performers like Madonna and Lady Gaga. These moments have helped solidify Wednesday's place as an instant cult classic and set the stage for a highly-anticipated second season.
Jenna Ortega's portrayal of Wednesday Addams makes Wednesday a must-see series. Audiences and critics alike have heaped praise on Ortega's performance. Notably, Burton himself lauded Ortega's performance, saying that they were lucky to have landed her. Burton is such a believer in Ortega's star power he's cast her in his upcoming sequel to Beetlejuice as the daughter of Winona Ryder's Lydia Deetz.  But nailing her role as the deadpan daughter of the Addams family was never a given, and she had big shoes to fill—Ortega had to contend with the legacy of Christina Ricci's unforgettable portrayal of Wednesday in the 1990s film adaptation of The Addams Family. Yet she won over Ricci herself, who praised Ortega's portrayal and said she's "truly incredible at making Wednesday a modern badass."
Ortega's dedication to the role is evident in her commitment to performing her own stunts and learning new skills such as fencing, archery, playing cello, canoeing, and even a little bit of German to lend authenticity to her character. Ortega's dry sense of humor and innate understanding of Wednesday's worldview only added to the depth and authenticity of her performance. 
Burton's vision for the series took a significant step towards fair representation by casting Jenna Ortega, a Mexican and Puerto Rican actress, as the first Latina to portray the character. While the Addams family is of mixed heritage, this is the first time the character of Wednesday is being portrayed by a Latina. Wednesday's ethnicity is only one aspect of her character, not the defining trait of it. However, the show does celebrate her heritage through nods to La Cultura, such as when Gomez, her father (played by Luis Guzmán), affectionately calls her his little "tormenta" (storm in Spanish) or when Wednesday mentions Día De Los Muertos. For gothic Latinas everywhere, this representation is long overdue, challenging common stereotypes in media of Latinas being overly emotional and perpetually bubbly. Ortega's performance as a complex, multi-dimensional Latina character will undoubtedly inspire a new generation of Latinas who have not seen themselves represented on screen in that way before.
Another powerful reason to watch Wednesday? Its timely and resonant message of acceptance of others and self-ownership. 
The show highlights the commonalities between people despite apparent differences. The so-called "freaks" in society are often more normal than we realize, while those who appear to be the most "normie" among us possess a little bit of a freak inside.
Wednesday's unwavering commitment to individuality serves as a beacon of hope in a world that can often feel stiflingly homogenous. As an outcast among outcasts, Wednesday remains true to herself, quirks and all. For anyone who has ever felt misunderstood or set apart, watching her unapologetically embrace her deadpan, multitalented persona without blinking an eye (literally) feels like receiving a "permission slip" to embrace our own weirdness and be our most authentic selves.
Furthermore, Wednesday presents a captivating storyline that explores the complex relationship between Wednesday and her mother, Morticia, played by Catherine Zeta-Jones. Morticia was an incredibly popular and beloved student during her time at Nevermore, while Wednesday is the polar opposite – an outlier among outliers. This only fuels Wednesday's desire to step out of her mother's shadow, adamantly rejecting the idea of following in her footsteps, i.e., leading a life filled with marriage and domesticity.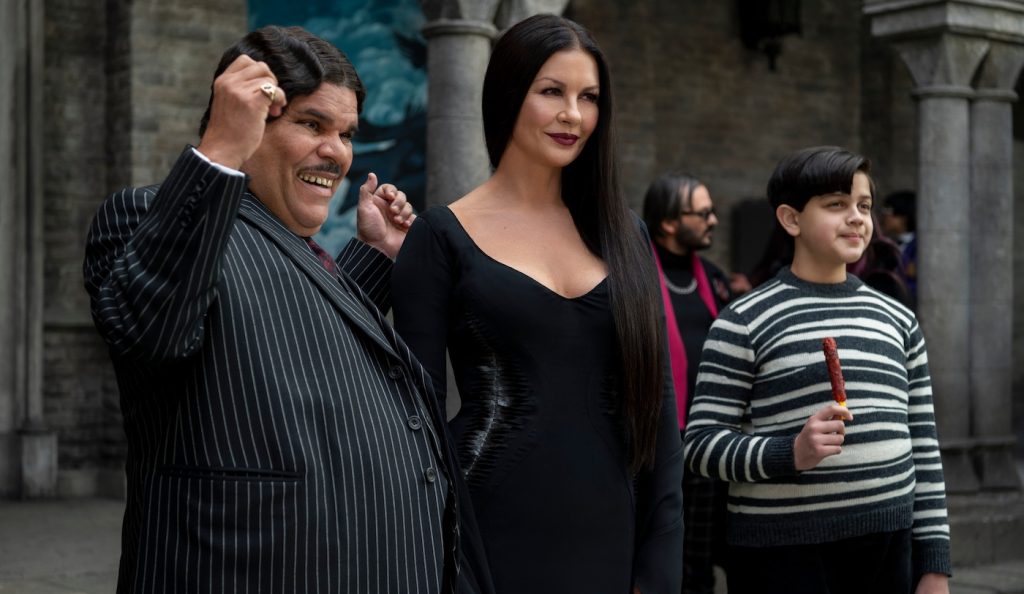 The exploration of their conflict provides viewers with an opportunity to reflect on their own parent-child relationships, particularly within Latinx culture, where the principle of family loyalty holds paramount significance and diverging from our parents' aspirations is viewed as a grave disrespect. Nonetheless, despite their seemingly disparate goals, Wednesday and her mother share a supernatural bond that transcends their differences. This signifies a deep-rooted connection that we will hopefully get to explore more in the second season.
Ortega has given us some hints about what we can expect in the second season. Less romance and more dark twists appear to be in line for the upcoming episodes. If the show follows the timeline of the first season, we can anticipate the release to be sometime around the middle of 2024. This gives us ample time to catch up on season one and prepare for another spooky ride. 
For more on Wednesday, check out these stories:
How the "Wednesday" VFX Supervisor Created Thing, Nevermore, and More
"Wednesday" Breaks "Stranger Things 4" Record For Most Hours Viewed in a Week
Why Jenna Ortega (And More) Has Us So Excited For "Wednesday"
Featured image: Wednesday. (L to R) Luis Guzmán as Gomez Addams, Jenna Ortega as Wednesday Addams, Catherine Zeta-Jones as Morticia Adams in episode 101 of Wednesday. Cr. Courtesy Of Netflix © 2022