NBCUniversal Archivist Natalie Auxier Takes Us From "Jurassic Park" to "Fast X"
Natalie Auxier, the Manager of Collection & Outreach at NBCUniversal Archives & Collections, has something of a photographic memory. Given the rigors of her job, this ability makes sense, as does her passion for the collection she oversees.
"I think all of us archivists have a passion for this field. We love knowledge, and we go into this for the information," Auxier says. "I would say this is across the board with all archivists—we love to do a deep dive into the collection. Everything we see, we retain. It's just kind of how our brains work."
The collection Auxier oversees includes some of the most iconic props and costumes in cinematic history, from Steven Spielberg's Jurassic Park to brand new additions, including Jordan Peele's sensational 2022 sci-fi epic Nope and the highly anticipated next installment of the Fast and Furious franchise, Fast X
We spoke to Auxier about her job's (joyful) demands, how her team collects assets they think will stand the test of time, and whether or not she's willing to pick just one item as her favorite.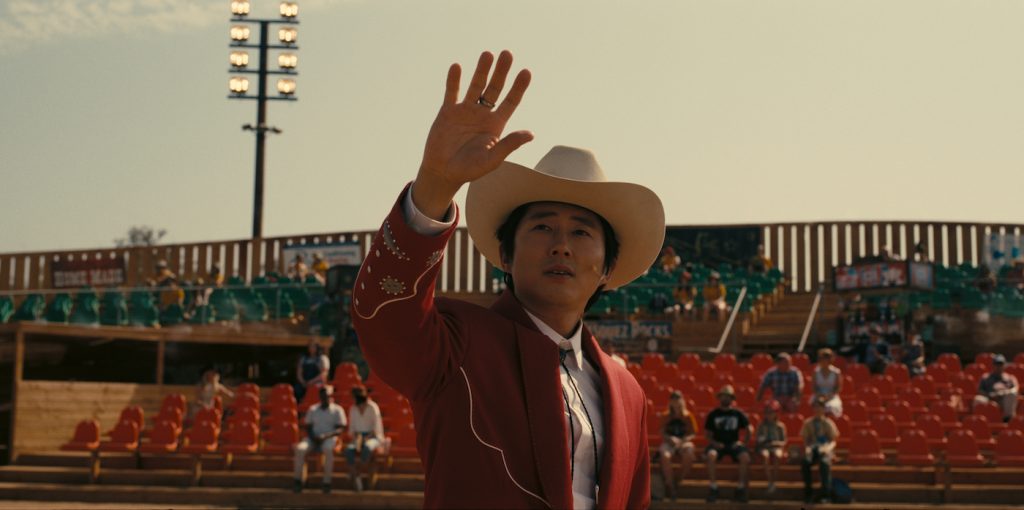 Let's start with the basics–can you describe your role?
My role is overseeing the Archives, collections, policies, and process procedures. I'm also the spokesperson for the Archives, so whenever there are interviews like this, I'll talk about the wonderful things we do at the NBCUniversal Archives & Collections. We're the central reference source for historical information about NBCUniversal and all of our productions. We fulfill this mission by collecting, preserving, and exhibiting all of the historical assets of the company and our productions. So overall, the day-to-day job mostly consists of acquiring, cataloging, loaning, and exhibiting the assets – all in an effort to support the many businesses of NBCUniversal.
Considering the vast catalog of films and series that fall under the NBCUniversal umbrella, the breadth of potential archival material seems like it would be almost infinite. 
The archive started in the 90s. Prior to that, everything was kind of scattered all over the lot. Beginning in the 1990s, we pulled from various storage areas, the prop department, and the wardrobe department, and found all these treasures and brought them all together. It was quite a Herculean effort. And we just keep that going today. In addition to props and costumes, we keep models, clay maquettes, and continuity storyboards. We love movies and television and want to show that whole history and process. We also collect from our theme park. We'll bring in the most memorable items as the park evolves.
Do you have a favorite asset in the collection?
We love all of our children the same, but one asset I want to highlight is we have the original board of directors meeting minutes that document the formation of the company on April 30, 1912. So literally, within our collection is the first piece of paper that says Universal Film Manufacturing Company on it. That's the document that started the whole thing. That's why we're all here.
When people think of archives, they think of the past, but a part of your job is providing assets to current productions. I was hoping you could explain that aspect of your work a bit.
As you know, Fast & Furious is one of our biggest franchises of all time. We also have the Jurassic Park and Jurassic World universe and the Bourne movies. The franchise filmmakers will reach out to us, and we'll loan the set plans from previous movies if they're recreating a set. We'll loan them some props or costumes if they need that. Fast & Furious is very big on their continuity. They do a lot of flashbacks and winks and nods to their previous films. We're there to help them keep that continuity. I do think fans really appreciate that attention to detail. As you mentioned, we always think of archives as the past. While yes, preserving the past is part of the work, we're also all about the future and helping keep Universal's legacy going and in people's minds.
How do you and your team decide what props and costumes from a current production are worthy of the archive and will stand the test of time?
There are some obvious choices, like iconic props or costumes that a character wears throughout the film, or it's the prop that everybody in the film is chasing. Our archivists are trained and well-versed in the production. They're watching the films, and they're reading the scripts. Sometimes, they go to screenings to get a sneak peek. Then they'll make a selection. We make a judgment call on what we think will be historically significant and what best describes a character's arc and a story's arc.
Let's touch upon a few of the most iconic films in Universal's history, Jurassic Park. Do you have a favorite asset from Spielberg's game-changing film, and how is it stored?
Let me highlight one thing we have from the original Jurassic Park—the Barbasol can with the dinosaur DNA. It's one of the most iconic pieces in all of cinema, if I may be so bold. As for how we store these items, we keep everything in a climate-controlled environment with high-level security. We strive to store everything in acid-free archival boxes. Our Manager of Archive Operations, Eric Chin, does an amazing job keeping the archive safe, secure and up-to-date.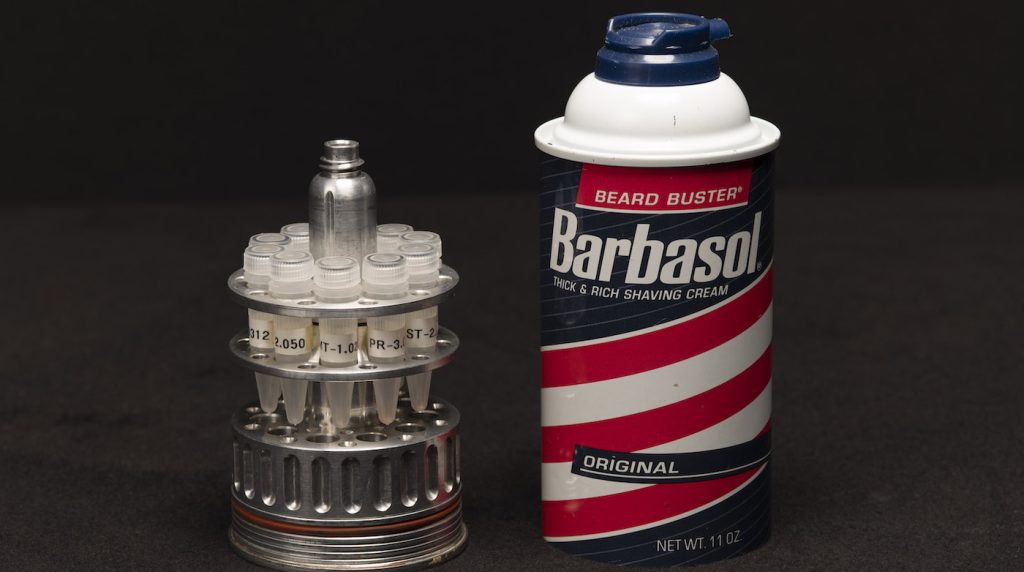 Totally agree that the Barbasol can is one of the most iconic props of all time. What about Battlestar Galactica?
The original or the new one?
Both?
We have items from both, including uniforms and props. One asset that's been on display before is Tricia Helfer [she played the mysterious Cylon model Number Six]'s iconic red Cylon dress from the newest iteration.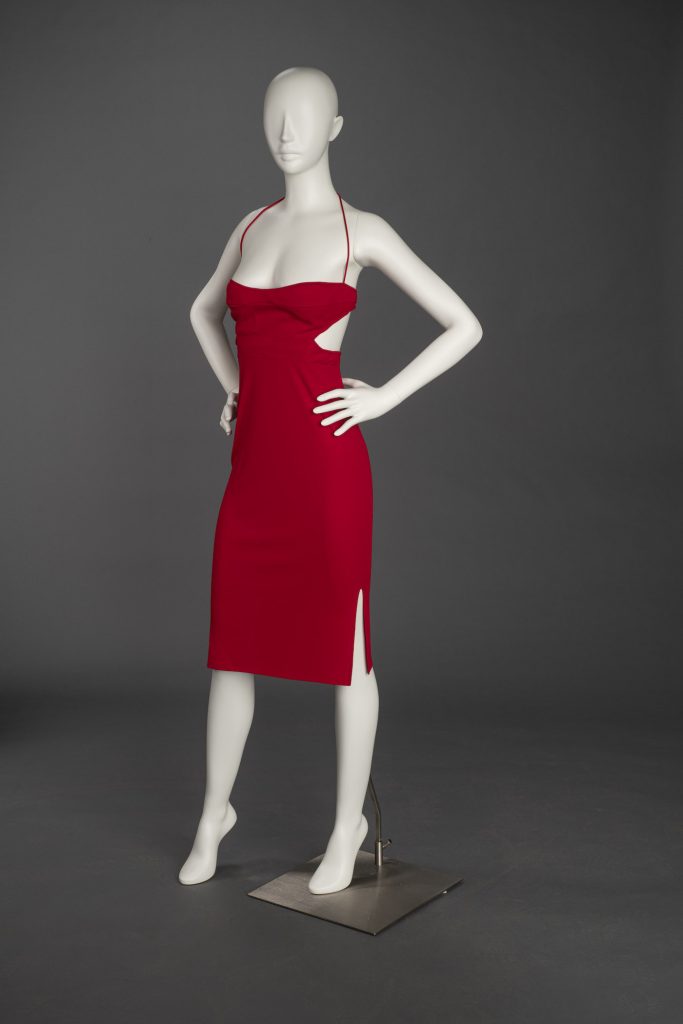 Another aspect of your work is some of the pieces in your archives go on the road. Can you talk about that?
We do loan out to various museums and institutions, such as the MPA, and we partner with a lot of internal NBCU groups because that's who we're here to serve first and foremost. To prepare for a loan, we create condition reports for the objects, archivally pack them, and work with fine art shippers to transport the items. Our loan agreement describes how the items need to be stored and protected.
How has your role evolved alongside the evolution of filmmaking technology?
For the businesses and divisions within the company that deals directly with the digital world, we provide them with the physical photography to scan and help them with the metadata because we have all that information.
For our non-tech-savvy readers (including myself here), can you explain what metadata is?
It's all the information that surrounds a digital image. It describes who is in the image, who the photographer is, and what film or television show it's from, all of which will help a future user be able to find that information or find the image by using those search terms. We're creating the keywords in the search terms for that one image.
Okay, I'm going to make you pick another favorite child again. Any other props you love?
It's really hard to pick. It's so massive, the breadth of what's in the collection, it's so difficult to choose.
So diplomatic. Okay, how about one final aspect of your job that delights you the most?
I'm always surprised and delighted by the craftsmanship that goes into a costume or prop. For example, we have the Book of the Dead from the 1999 version of The Mummy in the Archives. It's an actual practical prop, so when you turn the round disc on the cover where the key goes, it releases the hinges and the book pops open. That's exactly what happens in the movie. To see that craftsmanship up close is so exciting.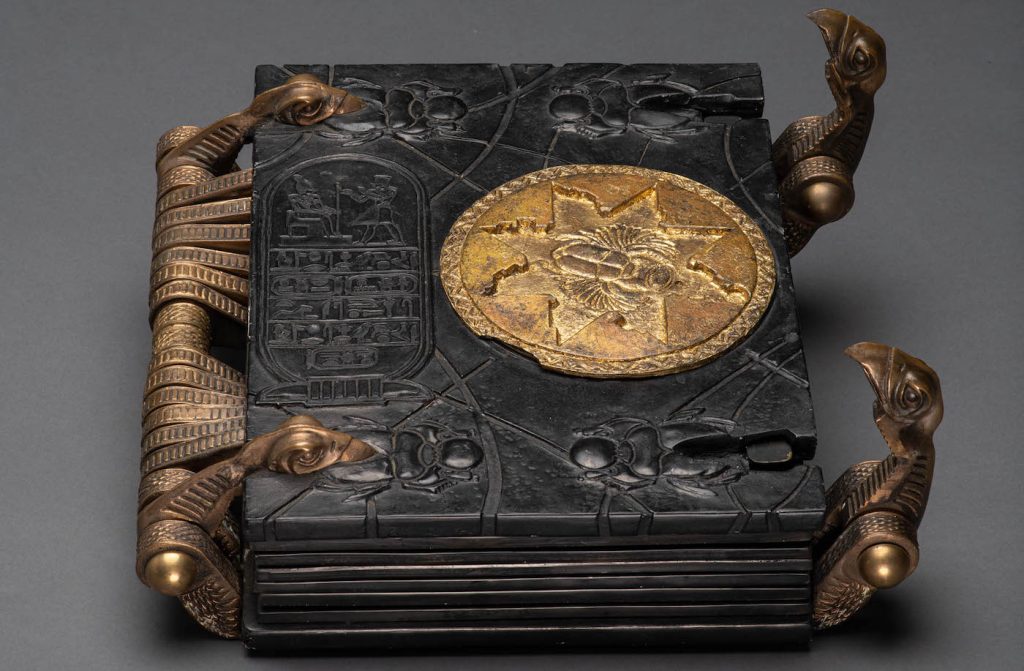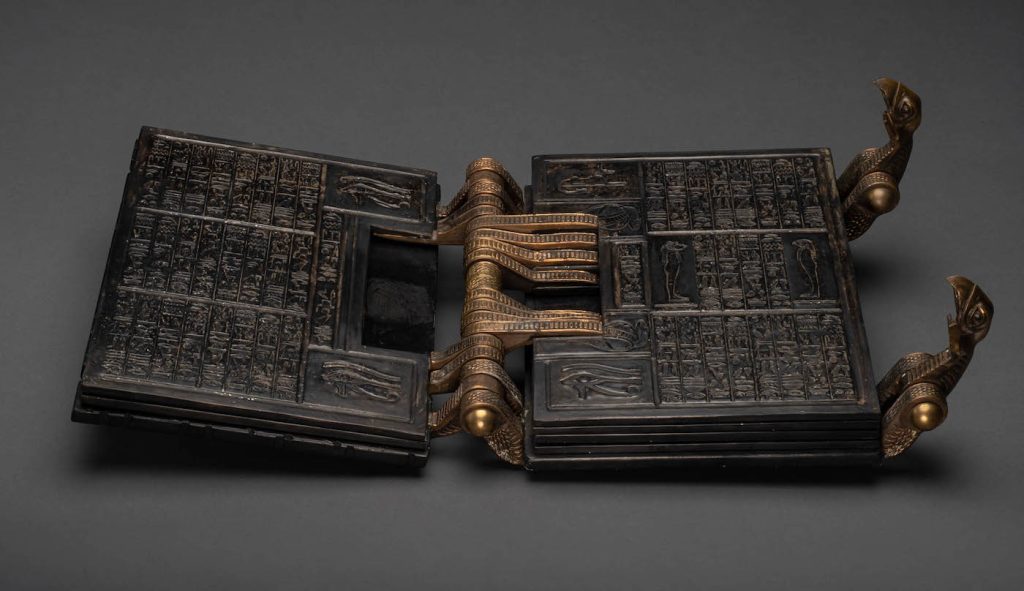 For more stories on the works of archivists, check these out:
Taking a Magical Tour With Becky Cline, Director of The Walt Disney Archives
Universal Archivist Jeff Pirtle on the Legacy of Noble Johnson, Harriet & More
From Sunset Boulevard to Gemini Man With Paramount Archivist Andrea Kalas
Featured image: Vin Diesel is Dom in FAST X, directed by Louis Leterrier. Courtesy Universal Pictures.