Universal Archivist Jeff Pirtle on the Legacy of Noble Johnson, Harriet & More
When we interviewed Jeff Pirtle, Director, Archives & Collections at NBCUniversal last October, we learned, among other things, about Universal's gleefully ghoulish collection of assets that touch upon the studio's rich history of monsters. From the original set design from Jaws to gorgeous black-and-white photos of Bela Lugosi from 1931's Dracula, Pirtle helps maintain some of the most coveted assets in the film world, as well as keep his eye on upcoming productions and fresh opportunities to extend the collection. The assets under Pirtle's purview, the literal stuff of movie magic, also include the original makeup mold created for Lon Chaney Jr.'s face for The Wolf Man (1941), in which Chaney played Larry Talbot, a man whose encounter with a mythic beast turns him into the titular hybrid creature.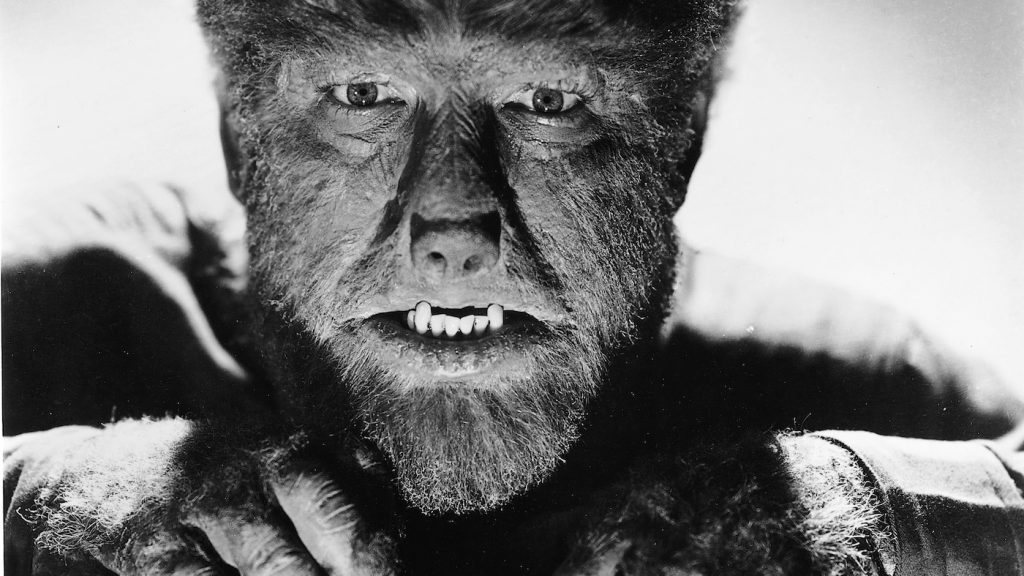 It turned out that another, a much rarer asset in Universal's collection, a replica of which is currently located in the Motion Picture Association's newly refurbished headquarters in Washington, D.C., has something to do with Lon Chaney Jr.—the timecard for Noble Johnson, considered the first major African American star.
"He was a childhood friend of Lon Chaney, Sr. growing up in Colorado Springs, Colorado," Pirtle tells us. "In 1916, Johnson formed the Lincoln Motion Picture Company and served as President, mainly in response to Birth of a Nation (1915) and to counter the disrespectful portrayal of African Americans in film. His company made films starring African American actors for African American audiences."
Shortly after that, Johnson began appearing in Universal films, too. In 1916, he was in the short film The Lady from the Sea, and the original 20,000 Leagues Under the Sea, the silent film adaptation of Jules Verne's novel, from director Stuart Paton. "The collections we have document the history of our company and continue to tell new stories," Pirtle says. "For example – when taking a closer look at the Noble Johnson timecard dated February 8, 1917, I realized that he was simultaneously acting as President of the Lincoln Motion Picture Company, and producing films. He had two full-time jobs! According to an employee timecard in our collection, Johnson then signed a contract with Universal on February 8, 1917, working at Universal as a contract actor for a regular paycheck."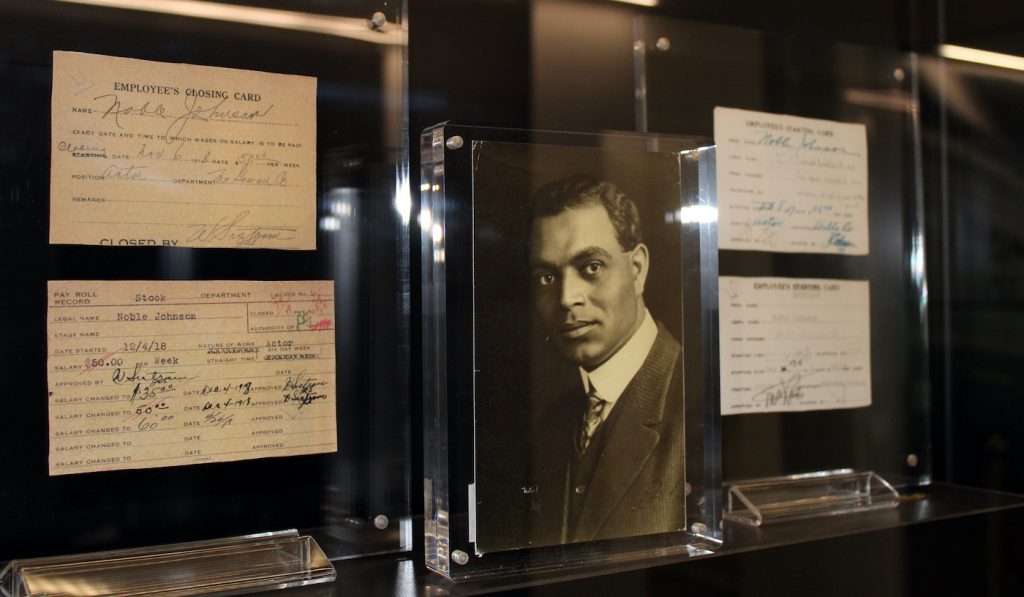 Once Johnson established himself at Universal, he stepped down as President of Lincoln in 1920. He starred as Friday in another Universal epic, the 18-part film serial The Adventures of Robinson Crusoe (1922). Friday is one of the main characters from Daniel Defoe's 1719 novel "Robinson Crusoe."
Although employee timecards are a fairly common asset within archival institutions, serving as the primary source of documentation for a company's employees before the digital age, it's rare for a company to have cards this old. "I'm thankful that Universal has maintained these historic documents throughout the years," Pirtle says. "Noble Johnson is one of many film industry pioneers who got their start at Universal." Pirtle also cites legendary filmmakers like Lois Weber, considered one of the most important and prolific film directors of the silent era, and the equally prolific silent film actress Laura Oakley.
Finding out more about Johnson's career is one of the many perks of Pirtle's job. "Finding new information, or seeing a new perspective on history from archival collections is a favorite part of my job. In many cases, history-makers don't realize when they're making history, so I'm grateful that Universal still has these seemingly mundane employee timecards that really had no historic significance 100 years ago. Now that we know more about Noble Johnson and his pioneering career, his timecards tell us a new story."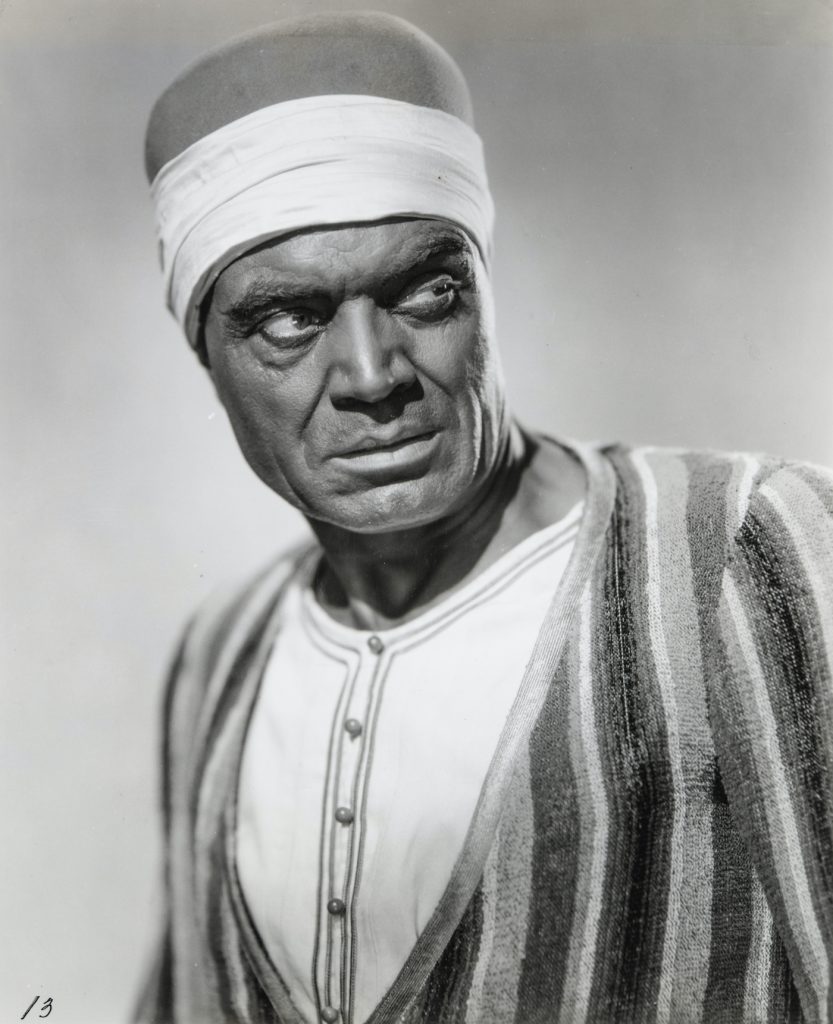 In just the past few months, Pirtle has seen Universal release writer/director Kasi Lemmons' Harriet, starring Cynthia Erivo as the legendary Harriet Tubman. We had a chance to speak to a lot of the filmmakers behind Harriet, including costume designer Paul Tazewell, whose work on the film will now become a part of Universal's archival collection (and one piece of which, a green dress worn by Erivo in the film, is currently on display at the Motion Picture Association headquarters). When director Kasi Lemmons, who co-wrote the script with Gregory Allen Howard, approached Tazewell to design the costumes for Harriet, he told us he was delighted. "To be given the opportunity to tell Harriet Tubman's story is a huge honor. Everything that she stood for changed my life, as well as the lives of so many others."
Pirtle agrees. He sees films like Harriet, and his part in helping maintain assets, from Noble Johnson's timecards to some of Tazewell's costumes, as a constantly evolving opportunity to tell a much larger story about Universal, and the film community itself.
"Our passion is to tell stories and share our company's legacy of diversity through the years," he says.
Featured image: Cynthia Erivo stars as Harriet Tubman in HARRIET, a Focus Features release. Credit: Glen Wilson / Focus Features