Taking a Magical Tour With Becky Cline, Director of The Walt Disney Archives
Becky Cline knows a thing or two about wearing multiple hats in her long, successful career at Disney. In fact, as the Director of the Walt Disney Archives, Cline is responsible for one of the most iconic hats of all time (belonging to a certain magical British nanny—more on her later), and a treasure trove of other iconic props, costumes, and more. Cline's remit is sweeping, as she's charged with collecting and preserving the entire breadth of Disney history and making sure this treasure trove is available to documentarians and other filmmakers, historians, writers, and fans all over the world.
Cline's also a passionate advocate for the preservation of these priceless cultural artifacts and brings genuine joy to what she calls her dream job. We had a chance to chat with her about the tireless but never boring work of an archivist, how her job has changed alongside filmmaking technology, and the movie that ignited her enchantment with all things Disney.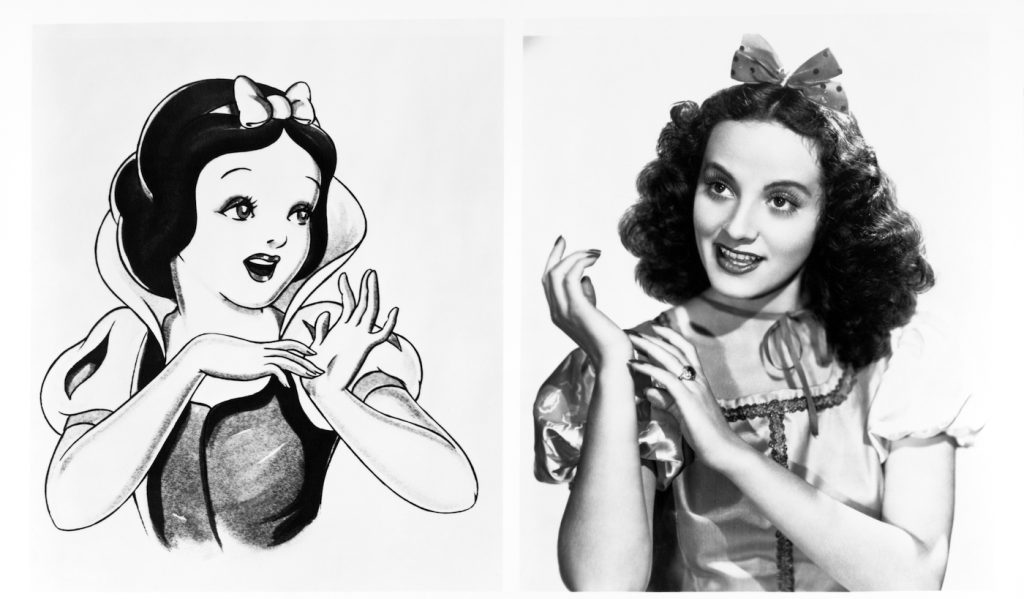 You've devoted a large portion of your career to Disney, and I'd love to hear what your work means to you.
I've been with Disney since 1989. I started not too long after college, so I've been here for 33 years, and 29 of that in the Walt Disney Archives. So, it's obviously very important to me, a very big part of my life. I'm very emotionally attached to Disney; I love the company, and I love what I do. I often get questioned by people who say, 'Oh, you have my dream job.' And I have to admit that, well, yes, I do. I have my dream job. It's such an honor and a real blessing in my life to be able to work with the people that I work with. I think probably my favorite part is working with all these extremely talented people and supporting the work that they do.
Disney is one of the most recognizable companies and brands in the world, with a long, rich history. How do you help not only preserve that history but share it with the world?
A very large part of our job is the conservation and preservation of assets and making them available. But one of our directives is to help the company keep its history alive and to make sure it's accurate. We rely on our history so much—when you think about a film like Snow White and The Seven Dwarfs, that came out in 1937. That's a very old film, but because it's animation and because it's still so relevant to children today, whether it's theme park attractions or streaming on Disney+, it's really important that the history of that film is still available to our filmmakers, to our marketing and press and publicity and publishing people, to the people who make toys, and those who do attractions at the park. A well-indexed collection of our history is really important to Disney, probably more so than anywhere else I can think of.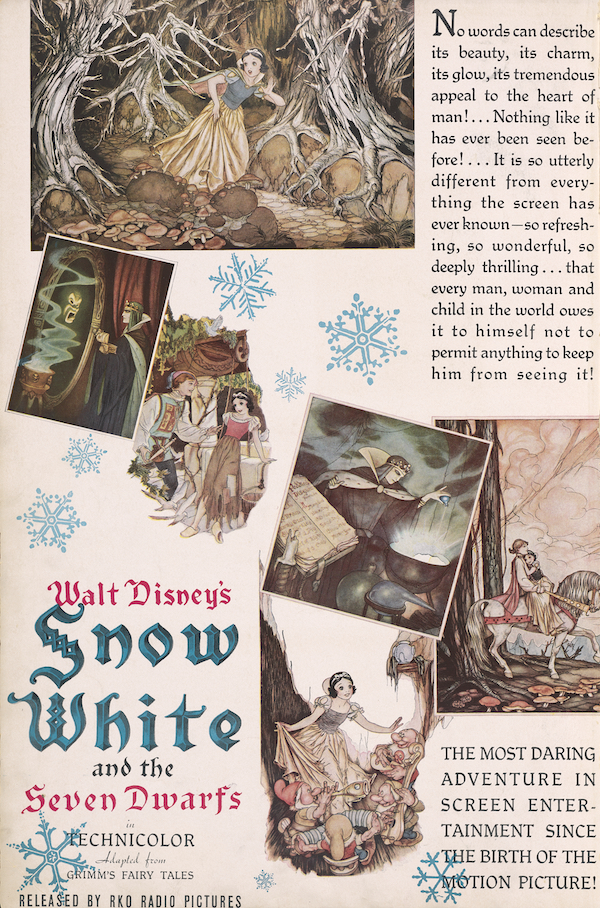 Let's talk about the nitty-gritty of the work you do, especially considering what a deep archive Disney has. What's an average day like for you?
I'll go back a few years before Covid because running an archive remotely was a challenge, but we managed. On a normal day, I never really know what's going to happen when I walk in the door. We oversee everything worldwide for the company from a historical standpoint. So, it's not just the Disney brand; it's also the Archives for ABC, Fox, Lucasfilm, Marvel, Walt Disney Imagineering, National Geographic, and all of these big, big groups that fall under the Walt Disney Company umbrella. We get calls from all over the world, and, we also end up being a clearing house for information and get a lot of calls from within the company. Where can I get this photo? What book should I look in to find this?' And then I have meetings where I touch base with researchers and filmmakers, documentarians, people who come in to look at some of the merchandise assets that we have to support an effort with our consumer products area, or we'll talk to Disney publishing, as we do a lot of proofreading and fact-checking for publications and magazines. We also work very closely with D23, which is the official Disney fan club.
And you still haven't gotten to the work you do with the actual assets you take care of from film and TV productions.
Yes, our regular work is bringing in all the sample materials and assets from our film productions, television sets, and theme parks. Whenever a park attraction is reimagined, you know, often the iconic pieces from those attractions that aren't going to be reused, so they come back to the Archives for preservation. When a film wraps or when a television season ends, we go in and make our selections of what assets we'd like to keep to share the history of that film or series down the road in exhibitions or in books. We have a collections team; we have an exhibitions team, and we also have our research team, and a digitization lab. We have a huge photo library that now has about 25 million images that we oversee. So, there's a lot going on at any given time.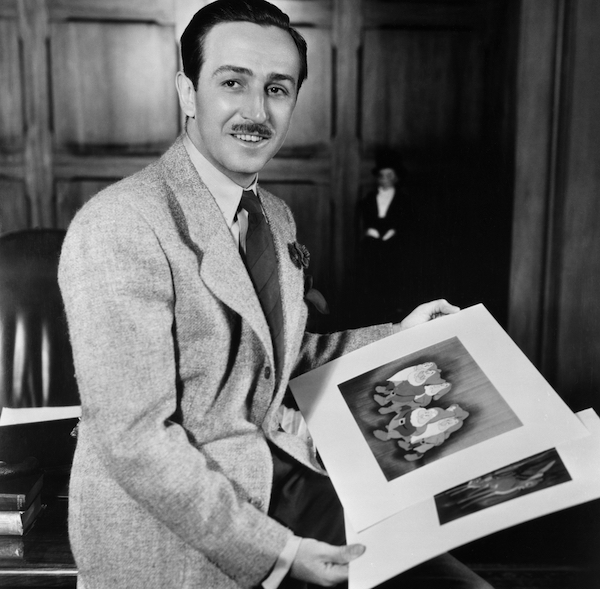 When a film or television series wraps, tell me about the asset collection process. How are those decisions made on what gets preserved from, say, a Disney+ series like Moon Knight or a film like Jungle Cruise?
One of the obvious things that we do is make sure that we watch everything. Fortunately, we have a fairly large staff now, so one person doesn't have to watch every single thing, but we do have a manager of acquisitions, and we make wish lists. I'll sit down and watch a film and say, 'Okay, these are the things that are important to the plot or the story.' We'll also look at who are the people that are in the film, especially in cameo roles. Mary Poppins Returns is a great example. You know, there are cameo roles sprinkled throughout the film. Of course, we want the costumes of the major stars, but if somebody like Angela Lansbury is making a cameo appearance, we want to get Angela's costume because she's a big Disney star. Even if it's a tiny little role, who wore it is important.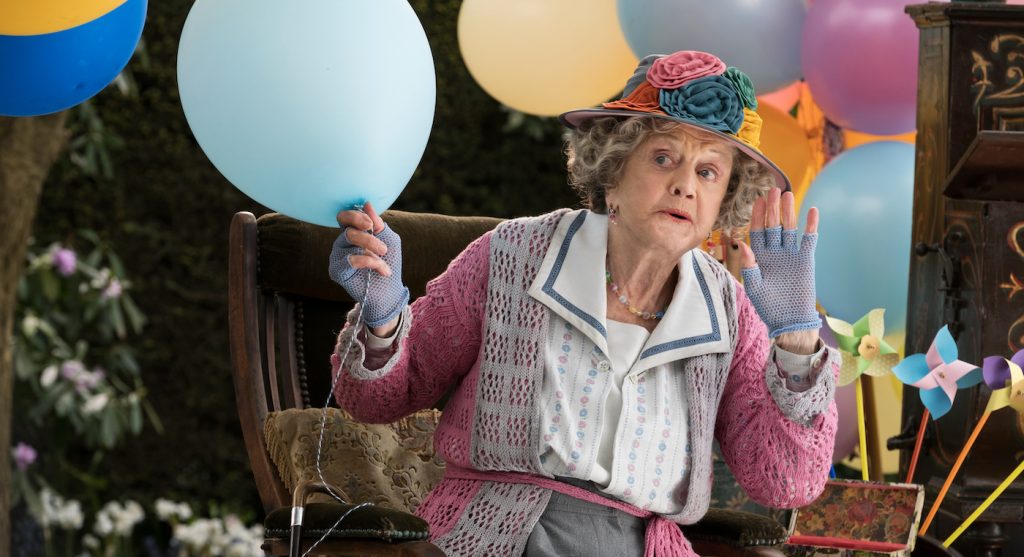 Mary Poppins Returns is an interesting case in that your archives were actually used in the film?
Yes. Sometimes, old costumes and props will show up in new films. If you look at the opening credits for Mary Poppins Returns, some of the artwork that you see came from the original 1964 film. Or when you watch a film like Saving Mr. Banks, the filmmakers came to the archives to research the period and to research the people, because they had to recreate Pamela Travers [the author of the "Mary Poppins" books] and Walt Disney himself.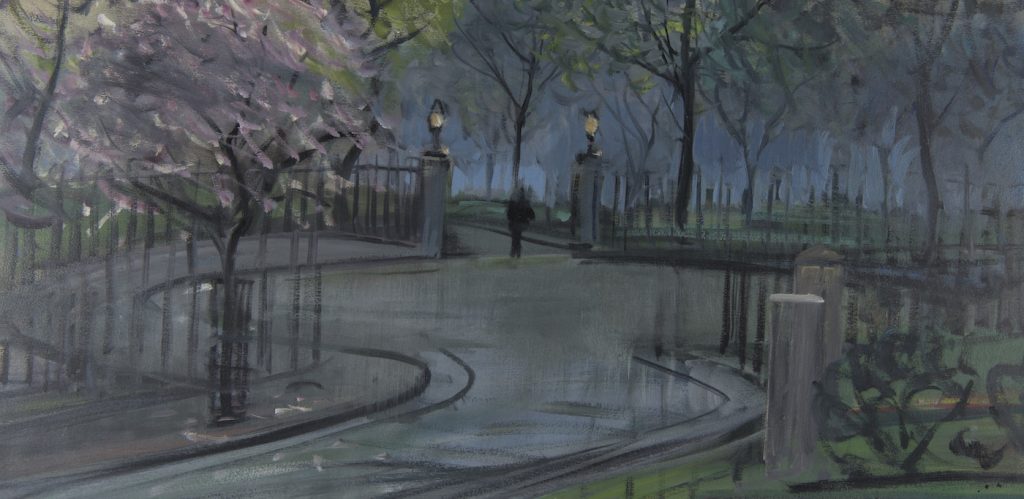 And what about props?
Props are a little different. If a film is named after a prop, like if you're watching Pirates of the Caribbean: Dead Man's Chest, we better have the Dead Man's Chest. Or The Curse of the Black Pearl, we have the Black Pearl. If it's important to the plot of the story, then we make sure to ask for it. It's a very carefully curated wish list based on a number of criteria.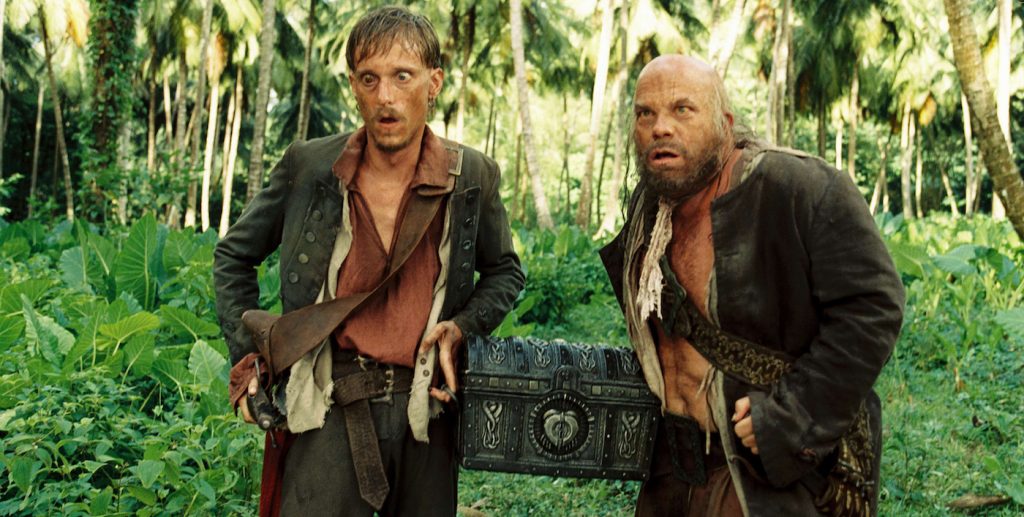 Can you give me an example of the criteria?
The main thing I look at is, down the road, if I was going to do an exhibit about this film 10 years from now, what would I expect to see in that exhibit? And then that kind of informs the things that we ask for. We also ask if we need supporting materials, or maybe there's a sequence where somebody is performing, and there are background dancers. Well, should we get some of the background dancers so that we can make a vignette in an exhibit?
You've worked at the Disney archives since the pre-digital age, how has your job changed as filmmaking and computer technology have changed so dramatically?
When I started at the archives, if somebody needed to know how many cherries were on Mary Poppins' hat, they would call us because there was nowhere else to find that out. Now, one of our focuses is digitizing the material that we have, which is millions of pieces and getting all of that into a format where it can be shared internationally, directly into people's homes, it's a worthy goal, but it's going to take some time.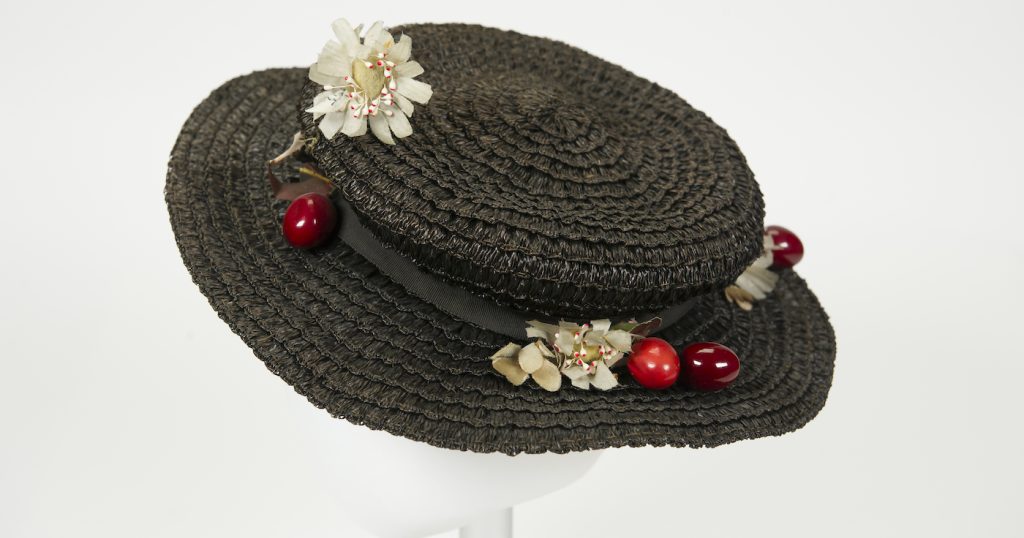 Do you have any favorite props or costumes? 
Just from a geek standpoint, the original storybook that opens Sleeping Beauty, which was also one of my favorite films as a child. It's a gorgeous piece of artwork, with Eyvind Earle's beautiful original art inside. There's a live-action shot at the beginning of the film, and it's this book, and it opens up to show this original art, and then you go into the art and the rest of the film is animated. And then, obviously, I'm a fan of Mary Poppins. It was the very first film I saw as a child, and I was absolutely enchanted and fell in love with it. So, the materials that are in the collection from Mary Poppins are very dear to me. And my favorite prop from Mary Poppins is probably the snow globe, which almost got thrown away, but was saved at the last second by a janitor who found it in a trash can back in the early 70s. He didn't know what it was, but he thought it was cute, so he put it up on the shelf. Then when the Archives was founded in 1970, Dave Smith, who was our original founder, saw it, knew what it was, and said, 'I need to keep this for the Archives.' So that's a piece that is very, very dear to me. Mary Poppins is one of our crown jewels and encapsulated in that little snow globe is the entire theme of the film, which is that it doesn't take much to show your love. It's such a simple thought, but it's all in that little piece, and the fact that one little object from a film could mean so much to a film that is so important to our history.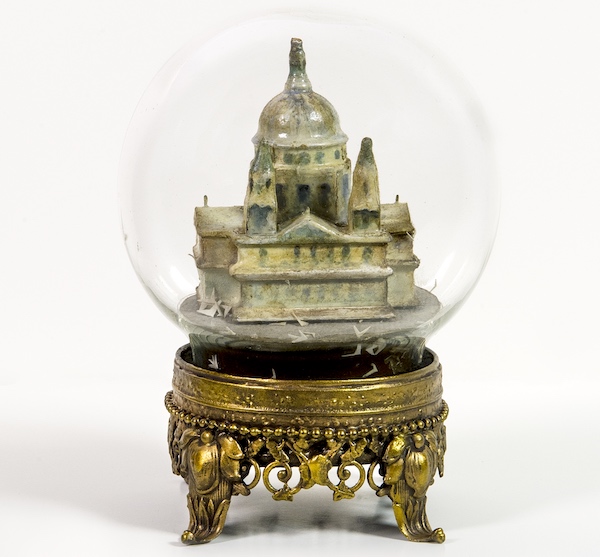 Featured image: A black and white still depicting an Ink & Paint artist holding a painting of the Seven Dwarfs for Walt Disney's animated feature Snow White and the Seven Dwarfs. Courtesy Walt Disney Archives, Photo Library.