"Bones And All" Writer/Producer David Kajganich on Creating a Consuming Cannibal Love Story
When screenwriter David Kajganich decided to adapt the YA novel Bones And All by Camille DeAngelis, he approached his friend and longtime collaborator, director Luca Guadagnino (Call Me by Your Name), about taking on the project — the two had worked together on Suspiria and A Bigger Splash. Though professional commitments initially prevented Guadagnino from doing so, eventually, all the pieces fell into place, resulting in a multigenre cinematic experience: a road movie, love story, coming-of-age tale, and horror film, to start.
Bones And All, also produced by Kajganich and Guadagnino and just nominated for a 2023 Indie Spirit Award for Best Feature, stars Timothée Chalamet as Lee and Taylor Russell as Maren, teenagers on a journey of self-discovery as they make their way across the mid-West in the 1980s. They find one another as outcasts from society, living on the fringe and coming to terms with their shared compulsion for cannibalism. Mark Rylance, Michael Stuhlbarg, and Chloe Sevigny round out the cast.
"If you can find your way through the metaphor of cannibalism into something you can actually sympathize with, or empathize with, with these characters, I think that's the other plank on which we'll know we've done our jobs well because this isn't meant to be a horror movie about cannibalism," notes Kajganich. "This is meant to be, in a way, a kind of social horror movie about what it means to be young and abandoned by your family, by society, because you have aspects of your personality, of your life, of your identity that other people find unpalatable, and so they push you away."
The Credits recently spoke with Kajganich about joining forces again with Guadagnino, meshing the film's many genres, and taking liberties with the adaptation, with DeAngelis's blessing. Edited interview excerpts follow.
The reviews on Rotten Tomatoes are great, and the film got a 10-minute standing ovation at its premiere at the Venice Film Festival. Were you there? Must be quite gratifying.
It was definitely gratifying. I would say what I felt, both as the writer of the film but also one of the producers of the film — and this is a film that we made completely independently; we'd all deferred our salaries; we'd found investors that weren't necessarily your typical movie investors — it was such a feeling of relief (laughs). You know, when you bet on yourself, you have to steel yourself for the idea that actually it might not have been a good bet. But when we got to Venice and we had that reaction from the first audience that had seen the film, I think we all just exhaled. It was a really wonderful moment.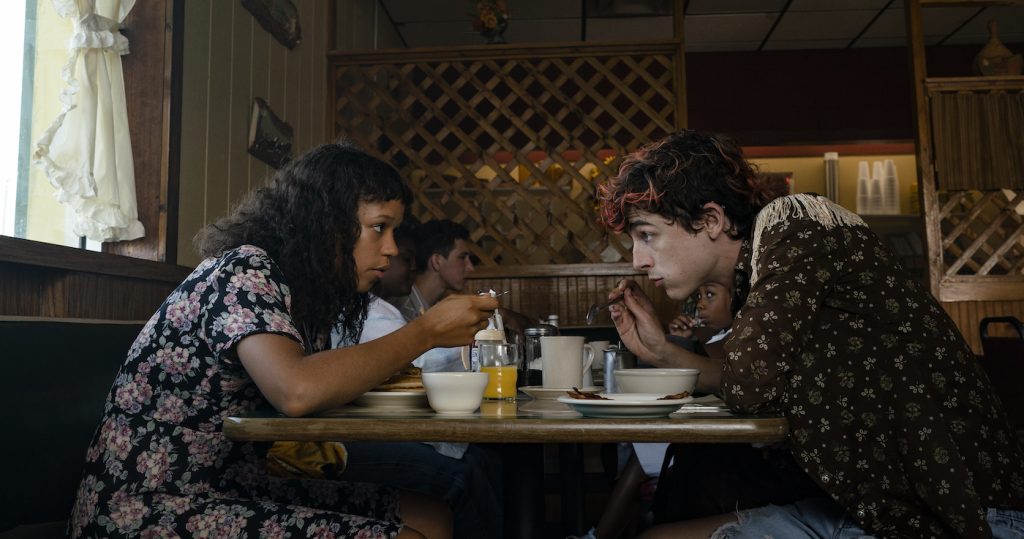 Is it true that you also approached Antonio Campos about directing the adaptation?
It's sort of true. I had been sent the book by a producer named Theresa Park, and halfway through the book, given my experience with Luca on both A Bigger Splash and Suspiria, I thought this really is up his alley. So I sent it to him, but he was just not in a position where he could stop what he was doing. He was prepping two films at that point. And so I thought, OK, well, I'll keep checking in with him, and I'll just write the script, but he said don't wait for me. So I enlisted my friend Antonio Campos, and I had a good conversation with him about it; he was excited about it. But by the time I finished the script, he had to go make The Staircase, so I just sent the script to Luca, and I said would you please read it. He called me afterward and said, all right, I have one little window, and if Timmy Chalamet will do it, I'll do it. Then we spoke to Timmy, and it happened very quickly after that.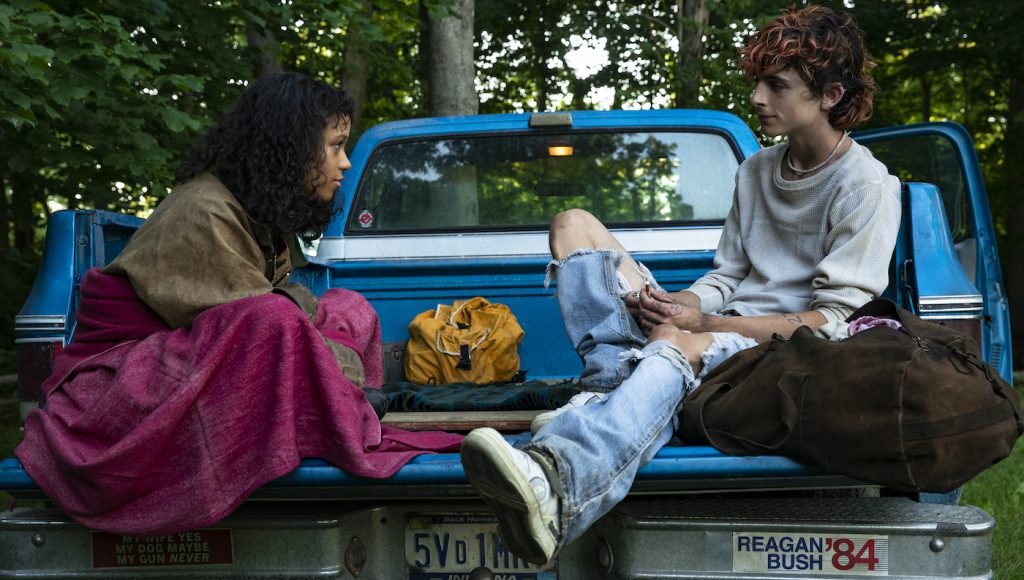 I read that Luca wanted you and Timothée to work together on the character of Lee. Tell me about that process.
This is a process that Luca opens the door to with every actor. One of the things I love most about working with Luca is that he and I spend a lot of time early in the process talking, so the script doesn't change much between when he reads it and when we start casting. But once there are actors, they are invited to the table to say everything they want to say about the character, and I end up doing a fair amount of tweaks based on those conversations. So it wasn't an unusual thing for Timmy to be asked to tell us about how he wanted to play Lee and what little changes we might be able to make. It deepens the script, it deepens the relationships I have to the cast, it deepens my relationship with Luca. It just makes everything more organic, more specific, more bespoke to the film we're making.
Did you do this with all of the lead cast?
What happens is Luca just simply leaves it to the actors, so some actors really want to get into the details in a really granular way. Timmy's like that. Taylor and Mark Rylance really don't ask for many changes at all. They slip into what's there in a way that suits them. So it's just different actor to actor.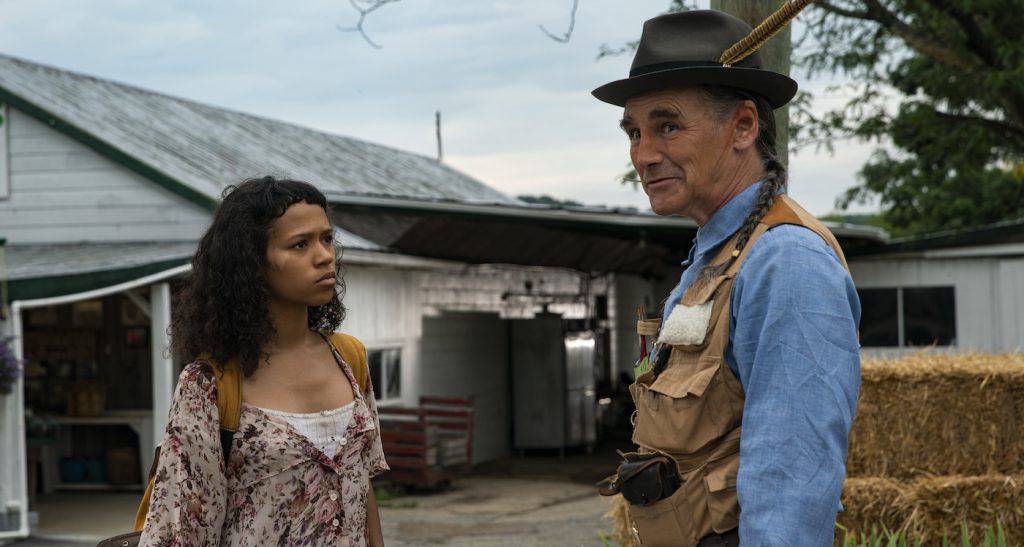 Anything in collaborating with Timothée that changed Lee?
Lee on the page is just simply physically a bigger character. Obviously, Timmy's a different build, a different kind of physicality, and a different kind of masculinity. So we did make some changes here and there to just pull that character back from being someone with more, I don't know, let's call it, typically masculine agency, who felt like he had to guide some of Maren's process, to someone who was spiritually in as much of a vulnerable place as Maren.
How extensive are the differences between the book and your adaptation?
It's quite different in some respects, and I'm really fortunate that Camille, the author, is so thrilled with what we had done. In the book, there are lots of flashbacks to Maren's childhood that aren't in the film. I changed a number of important relationships in terms of gender: In the book, it's her mother who leaves her, and she goes looking for her father. There is a kind of fairy tale tone to the book that allows for the eaters, for instance, to eat the people they eat entirely and quickly, so it's almost a kind of magical thing that happens in the book. That tone obviously isn't something that was gonna work on screen. Things like that were fairly sizable changes.
Was there anything particularly challenging about adapting this book?
For me, the biggest challenge was a tonal one, which was how do you marry such disparate genres together in one film? How is it a satisfying road film and a satisfying coming-of-age story and a satisfying horror movie and a satisfying love story (laughs) all at the same time. I stopped thinking of them as genres and started to think of them as languages. And once I did that, it became really fascinating to sort of understand that I could start a scene in one language, so to speak, and have it filter through a second language in the middle of the scene and land in a third language. And the other thing that really helped was allowing the film to have a sense of humor, albeit a dark sense of humor, and so I decided that the main structure of the film would be a road movie, and the soul of the film would be a love story, and the film could have a sense of humor that would knit all of these other secondary genres together.
Let's talk about your relationship with Luca. This is your third film together, so I imagine you have a shorthand with one another.
Yeah, we do, and it's not just a technical shorthand. We really have become friends, and we really have gone through quite a lot together at this point, so there's a great deal of trust — artistic trust, but also the trust of knowing that we can rely on one another's protection and integrity. I think with this particular film, the benefit of all of that was that we could work quickly. I approached Luca with the script in October, and we were in prep by February, which is very fast. We were also both producers on the film, so we were in every conversation together, and we just knew that we could rely on one another and always have an open channel of communication between us.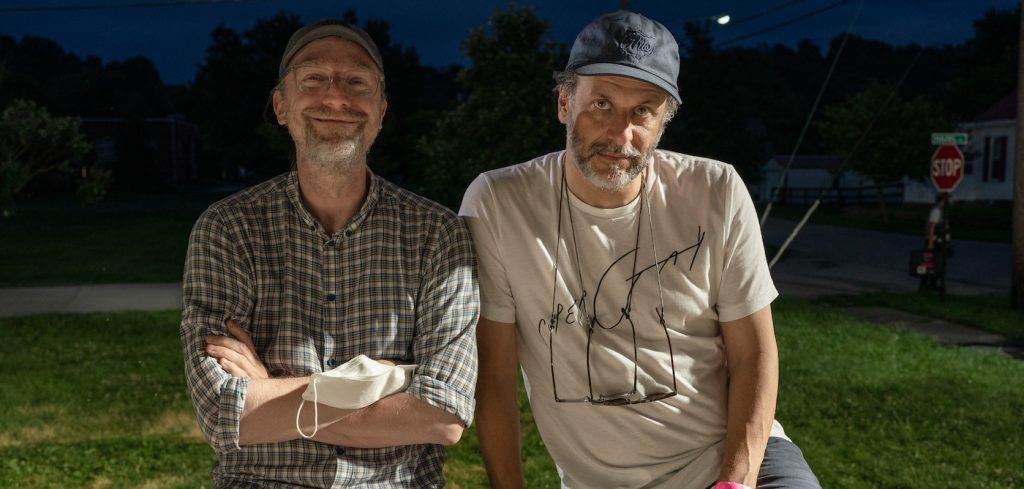 And what about the way you write that is such a good fit for him as a director?
I think one of the things Luca likes about the scripts I write for him is that they're very precise, they're very detailed. When he brings in a production designer, a lot is already on the page. Whether or not it's kept is a different question, but there is a complete world in there that can be the starting point for the costume designer, the production designer, and the music supervisor. I try to load in as much naturalistic detail as I can so that it is not an ambiguous world.
What do you hope audiences will take away from Bones and All?
The short answer is I hope that when people leave, they feel that what they've watched is primarily a love story. If that can happen, then that'll make me feel that we've all done our jobs well. Perhaps even more important than that is I hope that audiences feel like this was an active experience and that they had to make decisions throughout the film as to how close they want to be to these characters in spite of their actions. And to me, if that's what you're thinking about when you're watching the film, I'm happy.  
Featured image: Taylor Russell and Timothée Chalamet in "Bones and All." Courtesy MGM