Advancing Diversity, Equity & Inclusion
,
Director
,
Driving Economic Growth
,
Editor
,
Interviews
,
Movies
,
Policy
,
Producer
,
Screenwriter
,
Television
Filmmaker & TV Creator Mann Robinson on Getting it Done in Georgia
Mann Robinson gets it done. The former rapped-turned-filmmaker and television creator can do it all—write, direct, produce, edit—with a tirelessness that would seem inhuman if he wasn't so even-keeled about how he approaches his work.
"What's allowing me to have so many things coming up?" he says when we spoke toward the end of summer, as he took a rare break to chat about his career. "First thing I do in the morning is write whatever project I may be on at the time, and I make sure I write a certain amount of pages per day. Then I move over to editing, from around 12 pm to 8 pm. Then it's family time, and when they all go to sleep, I do another two hours of work."
This explains how Robinson is able to make so much happen. His recent and current projects include Super Turnt, the sequel to his 2020 autobiographical film Turnt, starring Jamal Woolard in the lead role, along with Robinson himself, E. Roger Mitchell, and Torrei Hart, who would eventually become producing his partner. He wrote, directed, produced, and co-edited the film. On Ten is a television series he's directing, producing, co-writing, and co-starring in, which includes Hart, Vivica Fox, Lil Mama, Clifton Powell, Erica Peeples, and newcomer Chad Farley. There's also Cell Phone, a thriller Robinson wrote and will direct, and Sebastian, a horror film that he also wrote and direct, based on the life of Saint Sebastian, set in the present day, and arriving just in time for Halloween.
There's more—a lot more—all of which Robinson is putting together down in Georgia, his base of operations, where he's making a name for himself as a tireless creator. We spoke to him about his work ethic, his ethos for creating a viable career in the entertainment industry, and what has surprised him about making movies and TV in Georgia.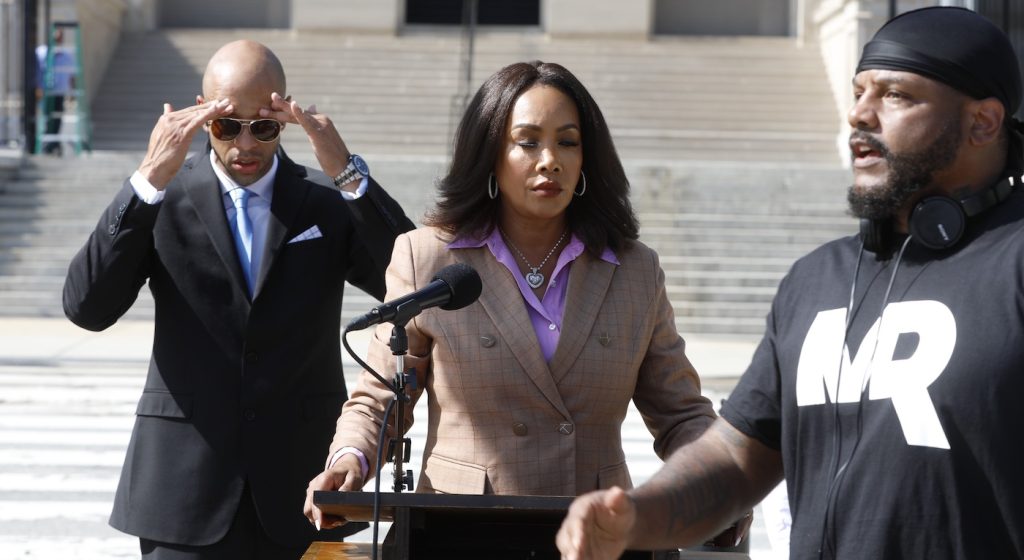 You quite literally do it all, but the fact you also edit your stuff stands out. How long have you been editing your own work?
Editing came first. I started playing with the videos I was shooting in Movie Maker, a Windows program from years ago, and I just liked it. I liked how stuff started coming together. I had no intention of becoming a director at all. My natural trade is producing. And I think any businessman, any entrepreneur, they're just natural producers, they put stuff together. Editing is what makes me, I believe, a great director. When I'm on set, I know that I'm going to need this shot or that shot. I'm blessed that I picked up that skill first.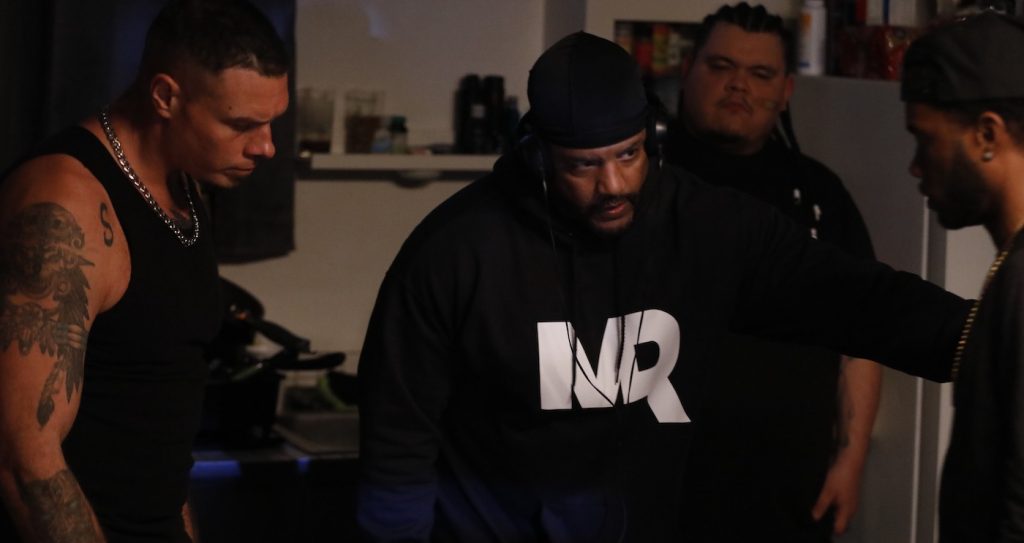 So walk me through the projects you have going on.
So Super Turnt is a sequel to my first film, Turnt. The making of that movie could be a film school itself. For it to be anywhere is amazing. So from the responses I got to that film, I decided to write Super Turnt with Torrei Hart. Torrei's been my partner since 2015, and we've done five projects together. We released it this year on Amazon Prime and Apple TV. It stars Torrei, Jamal Woodard, and myself.
Turnt came out in 2020 and Super Turnt in 2022—that's a remarkable turnaround.
I gotta be real. I finished Turnt long before that. The trials and tribulations of getting Turnt out, man, it really should have been a 2016 movie. It took so long to get it out that we went back to reshoot. It's a good thing and a bad thing. Some people think I'm knocking out films when it comes to Turnt and Super Turnt, that's a good thing. The bad thing is the skill level of Turnt was from 2014.
What were some of the things you learned on Turnt that allowed you to turn Super Turnt around so quickly?
Well, the first thing I learned was to make sure the actors follow the script because before, by the time I got to editing, it wasn't coming together right. But it did make my writing better. I re-edited the film after the premiere for two months, and that made me a better editor and a better writer. And I don't think I had a full grip of what a director's job was then. You know, having the actors and finding the emotions is one thing, but a director's real job is to oversee every single department. So by the time I was getting ready to do Super Turnt, I was dead on, watching every department, questioning everything, and it just made everything smoother, faster, and the story was locked in.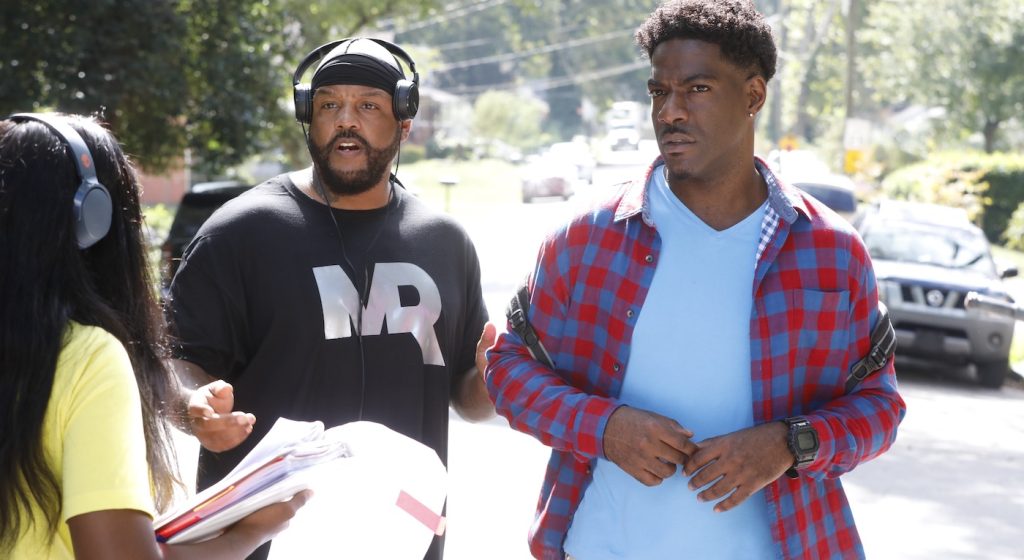 And you've also just wrapped a TV series, On Ten. Walk me through that.
On Ten was literally the first project I ever worked on when I got into film. This was in 2012. It was first conceived as a movie with no real script. We call it Rambo filmmaking, just getting into the game, just happy to have a camera and be like, hey man, I'm jumping off the cliff; who's jumping with me? That type of thing. We went to New York, the first place we shot. We had no microphones, no script, no nothing. So when I moved to Atlanta, I moved with On Ten as my main project. The reason Turnt came about is I wanted to do something quick and short so that I had something done and then could continue with On Ten. The problem was, Turnt caught legs because Jamal Woodard was in it, and everybody started calling to be in this movie, and I didn't even have a trailer. Torrei Hart's manager called me one day, and I flew out to her house the very next day and wrote her character into the film. So On Ten got pushed to the side. Then I got popular after Super Turnt came out and people saw the quality, and I revisited On Ten. I mean, I got Vivica Fox, Lil Mama, Clifton Powell, Erica Peeples, and Torrei Hart, with the series led by the newcomer Chad Farley.
With all of these projects, is there one you're most excited about?
I actually shot Sebastian a few months after Super Turnt. It's in the can. You get free marketing around Halloween, every year we try to catch Halloween, and this year we're going to catch it. We've got a diverse cast, it's a horror film; I'm excited about this one. It's a different genre. It's based on the life of Saint Sebastian from the third century, but the story I wrote is set now. He comes back to life. It's starring Darius McCrary, Torrei Hart, Jamie Bernadette, and Luca Valle Della, and we're premiering it at my studio in Atlanta this month.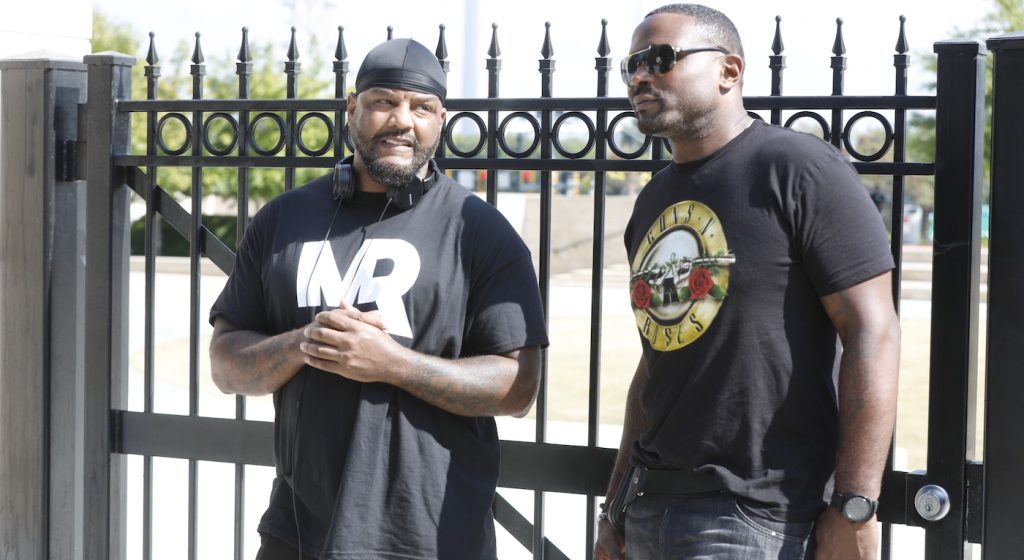 And you've also got Cell Phone in the works?
I'm pumped up about this one. I took my writing to a whole other level. I went really deep on Cell Phone. It's a thriller. I was watching Guilty on Netflix, and I was like, hmm, if I could write a movie like that, but with a twist. And I just started right there.
And you've got another TV show you're about to go into production on at your studio in Atlanta? 
Yeah, we've got Uncle Norville, which will be the first show to go into full production there. I created it, and it stars Lavar Walker, Cocoa Brown, Torrei Hart, and more.
How has your experience been shooting in Georgia?
When I first got here, I was thinking one thing, and I was shown something different. Atlanta is known for being urban, and it is, with the music industry thriving. But it's more than just that. The film community has different levels to it, different communities that all work together. It's really unique. I have a film production company, Mann Robinson Productions, I have sound stages, and a 20,000 square foot studio, and that's all set for the Georgia tax credits.
You have a huge crew base in Georgia, too.
Yeah, they're all here. You've got Tyler Perry, you've got Pinewood, you've got Marvel, you've got so many different filmmakers here, all the way down to film students. It's super loaded with resources.
You're proof in the pudding that one of the best ways to break into this industry is just to start making stuff.
Yeah, to your point, we all know just do it is Nike's slogan, but I mean, come on, it's the best slogan ever. A lot of people call themselves filmmakers, but you're really not a filmmaker until you get a movie distributed. I don't care if it's YouTube, Vimeo, or whatever, just get it out. I learned that by doing it. You cannot be a content creator and not create content first.
For more interviews with filmmakers, check out these stories:
"Ramy" Costume Designer Nicky Smith on Season 3's Style Evolution
"Coco" and "Encanto" Composer Germaine Franco on Finding Musical Inspiration at its Source
"Los Espookys" Co-Creator/Writer/Director/Star Ana Fabrega Does it All (Literally)