"Los Espookys" Co-Creator/Writer/Director/Star Ana Fabrega Does it All (Literally)
Los Espookys, the surreal HBO comedy, has returned for a second season. Unlike anything currently on television, the series, created by Julio Torres, Ana Fabrega, and Fred Armisen, follows four horror-loving friends who run Los Espookys — a business that stages supernatural scenes and tricks people into thinking they are real. 
Renaldo (Bernardo Velasco), Los Espookys' leader, is also its heart and soul. Ursula (Cassandra Ciangherotti) is its makeup master. Andrés (Torres), the gay, adopted heir to a chocolate empire, dreams up the stunts. Tati (Fabrega), Ursula's simpleminded sister, volunteers as a guinea pig to see if they'll work. Set in a mythical Latin American country, most scenes are in Spanish. As Renaldo's uncle Tio and Southern California's most resolute parking valet, Armisen does the bulk of his scenes in English. 
If all this sounds more kooky than spooky, that's just as Torres and Fabrega, who write the scripts, intended. Elevating absurdity to new heights, little escapes their satirical sights — horror film tropes, telenovelas, politics, sex, education, religion — to name a few. 
As the second season premiere neared, The Credits caught up with Fabrega, who, if she weren't busy enough writing and playing Tati, is also directing two of the episodes.
What was your approach to this season?  
I think that after shooting the first season, we knew our characters so much better. At the start, those other two characters (Renaldo and Ursula) were still a bit of a mystery to us. Once we saw what our actors brought to them, that really helped inform our writing going into season two.  I feel like the writing process for season two wound up being so much more character-driven because we really knew our core characters. It feels a little less plotty than season one.
And… how spooky will season two be?
Over the course of writing season one, the show found itself being less spooky and a little more absurd. Season two feels much more surreal and abstract.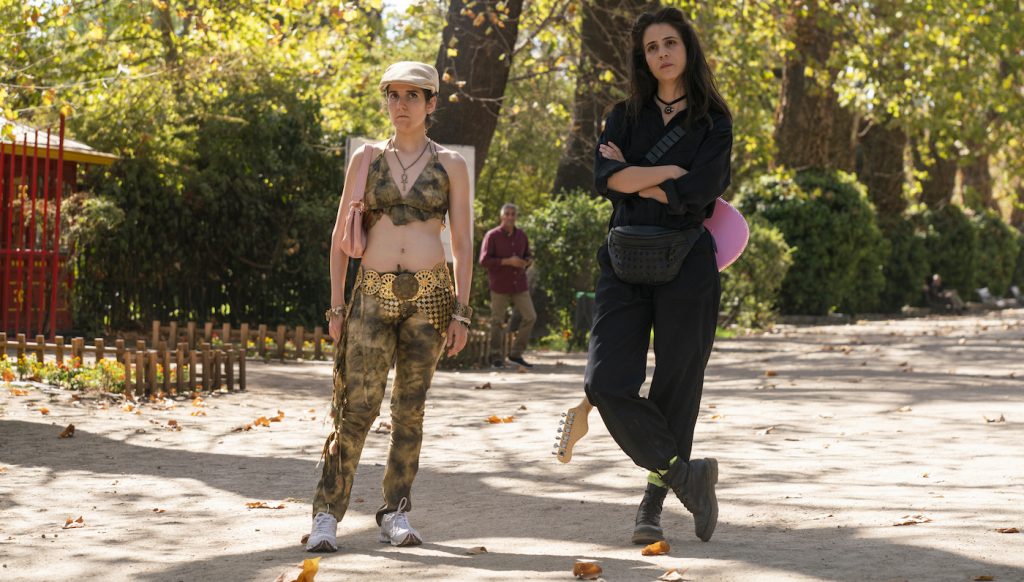 Where do you find your Los Espooky inspiration? Do you watch horror? 
Neither Julio nor I am a huge horror fan. When I was a kid, I would watch a lot of horror movies. And then, when I got older, I realized that I don't have such a high tolerance for being scared. I think we're both drawn to things that are more absurd — something more in the world of a Twin Peaks rather than a Halloween.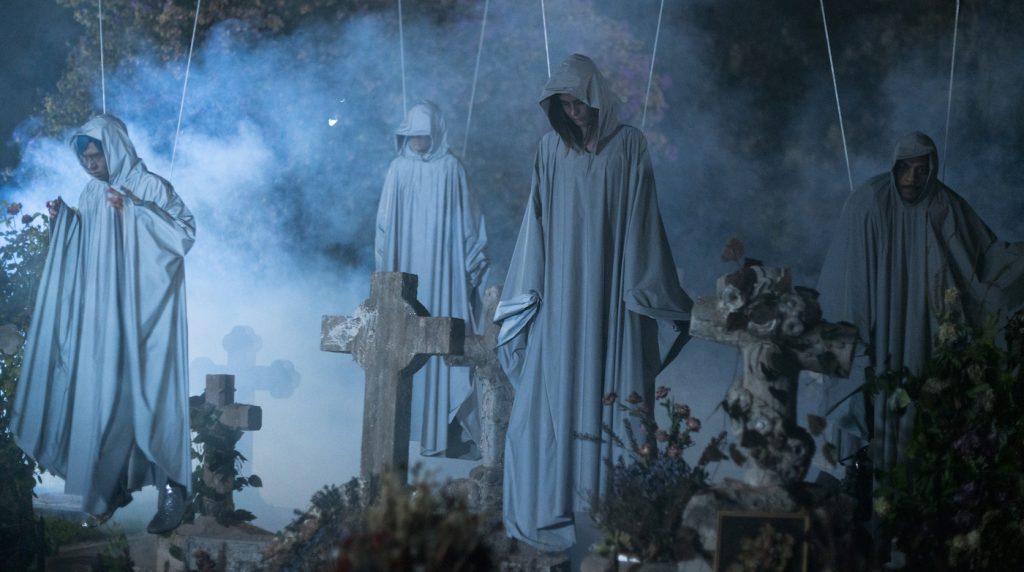 Talk about how the season two storyline came about. 
We spent the first few weeks just throwing out ideas. "What if this happened?" "Wouldn't it be funny if my character did this?" And then we slowly pieced things together. Once we had our idea of what it looked like, we brought in two writers to consult and structure things so that we could make the best version of the stories that we wanted to tell. And then Julio and I write the scripts together. We definitely write the bulk of the characters that we play. I drive Tati. He drives Andrés. But we still contribute to each other's characters. It's a very non-traditional writer's room in that way.
And then how does Fred figure in the mix?
We share drafts or ideas with Fred. He'll come into town sometimes, or we'll Zoom with him when we're brainstorming ideas. And then we'll send him things as we're writing and see what he thinks. 
Does the comedy evolve during filming?
We wind up shooting predominantly everything we have scripted. Obviously, there's room to improvise. We allow people to play around with their characters whenever they want, as long as the purpose of the scene is achieved. The jokes and the gags may evolve a little bit, but not in a huge way once the scripts are done.
Los Espookys has such a great look. Do Jorge Zambrano's production design and Muriel Parra's costumes influence your writing?
Yeah, in a sense. They are so talented and so good at executing things. We don't have to worry when we're writing. If we write a lighthouse, production is not going to tell us you can't shoot in a lighthouse. We feel there are no limitations in what we can do. It's very freeing in that way. They really understand the show and its sense of humor. They're very playful and funny. They always bring more to what's on the page.
Can you give me an example?
In the second season, for example, there's a scene where Andrés is modeling staircases. We had our idea of what this looks like, and then we saw Jorge's designs — rotating platforms with stairs. Muriel had this idea of a little hat with the staircase on it. That wasn't in the script per se. Once we saw them, we thought, "It's great, and it's so funny."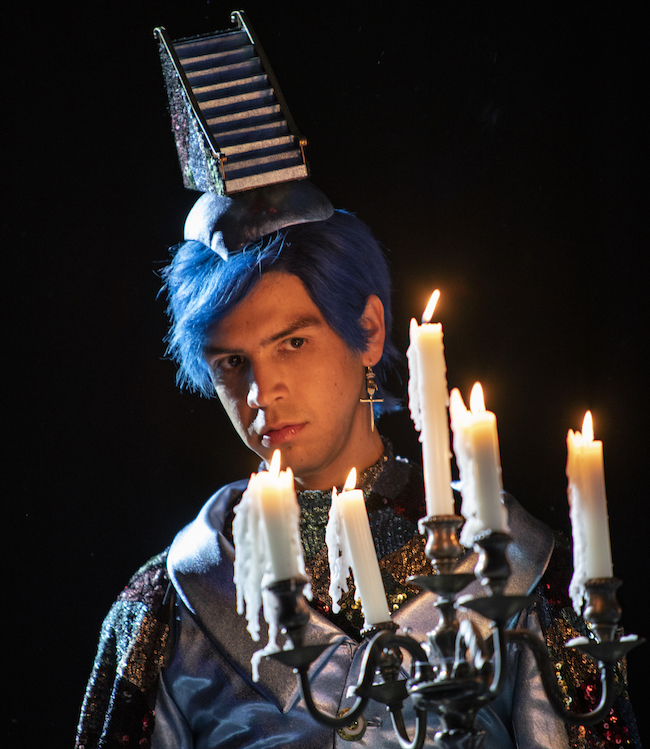 Rumor has it that you're doing some directing this season.
Yeah, I directed the last two episodes. It was my first time. I think that I felt comfortable doing it because I know the show so well. I'm involved in every aspect. That felt like new territory, but not like I was thrown into the deep end and didn't know how to swim. I knew my crew so well and felt very supported along the way.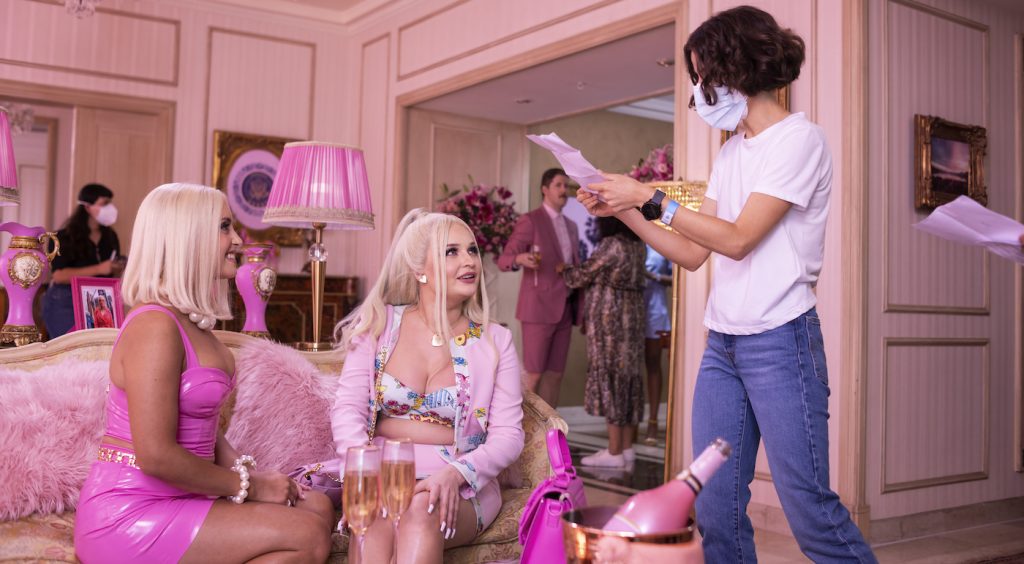 What made you want to direct?
After we finished shooting season one, Julio and I both thought, "Oh, we should direct some of these shows." We realized that it wasn't going to be such a big leap for either of us because of how involved we are. We can decide where the camera goes and things like that."
What were the most challenging aspects of directing?
When we were pressed for time. The morning started out, and a truck went to the wrong location. And then suddenly it's, "Okay, we have less time than we'd like, and I have to act and be behind the camera. I want to watch playback. But I don't want to waste time watching playback because we've got to keep moving." There were some days when I wished I was just acting or just directing.  But I definitely walked away feeling like I want to direct more of the things that I write. And I am curious to see what it would be like to direct something that I didn't write — to help someone else execute their vision.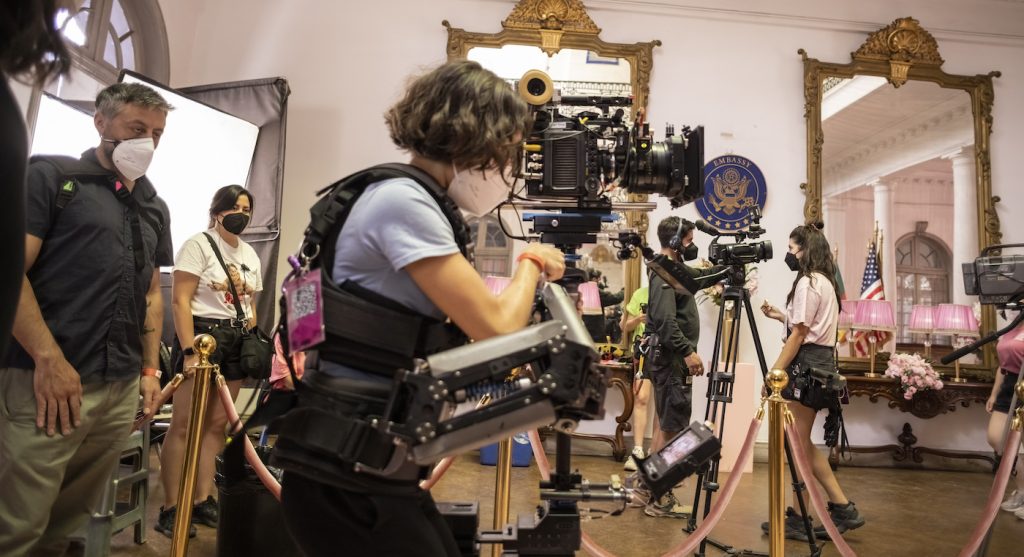 And just between you and me, who was the most difficult to direct and get to be funny?
There's a dog in season two that was not trained. We were told the dog was trained. The dog gets on set and could not sit still. We were like, "We just need the dog to sit and not move." And the dog could not do that. That was our most difficult actor.  
That's a good answer. Not the one I was expecting.
Well, our cast is great. Our friends play a lot of the characters and there's such a great pool of talent in Santiago, Chile, where we shoot. I can't think of an incident where I thought, "Oh my gosh, I can't get this person to say the line the way I want them to say it or something like that."
Does that impact your writing? 
Yeah. For example, in the first season, Carmen Gloria Bresky, the actress who plays the mayor of the beach town, was so funny and she totally gets this character. So when we started writing season two, we said we wanted to see more of her. We wrote her a storyline. Yeah, there were definitely things like that where someone will really blow us away, and we've got to see more of them.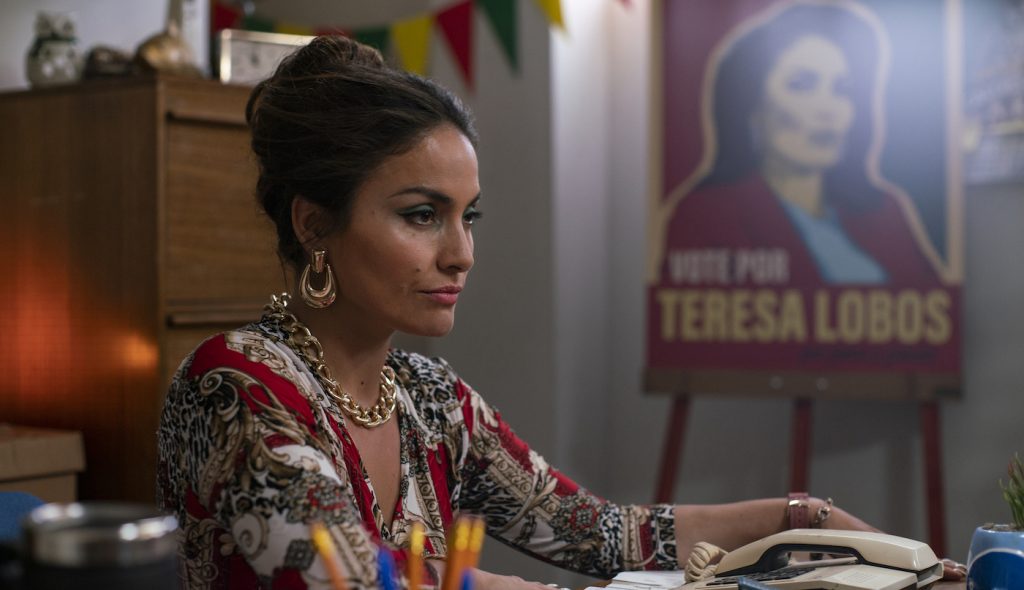 Los Espookys airs on HBO every Friday night.
For more on Warner Bros., HBO, and HBO Max, check out these stories:
An Eye For an Eye: Inside "House of the Dragon" Episode 7
"Don't Worry Darling" Cinematographer Matthew Libatique on Creating a Sinister World Beneath the Surface
HBO Max Releases Long-Awaited & Decidedly Creepy Teaser Trailer for "The Last of Us"
Featured image: Ana Fabrega. Photograph by Pablo Arellano Spataro/HBO