Vince Gilligan's Next Show Coming to Apple With "Better Call Saul" Star Rhea Seehorn
Breaking Bad and Better Call Saul creator Vince Gilligan is taking his talents to Apple. Not only that, but Gilligan's next series, which has already gotten a two-season straight-to-series order at Apple, will star Better Call Saul's Rhea Seehorn. This is terrific news for all of us mourning the end of Better Call Saul's 6-season run, which just aired its finale this past August.
While details of the series are being kept under wraps, what we do know is Gilligan created it and will serve as showrunner and executive producer. The series comes from Gilligan's longtime partners at Sony Pictures Television, which produced both Breaking Bad and Better Call Saul. 
There's history between Gilligan and the folks at Apple, too. As Variety reports, the heads of worldwide video at Apple are Zack Van Amburg and Jamie Erlicht, the former co-presidents of Sony Pictures Television. Gilligan's new series at Apple also reunites him with former Sony TV co-president Chris Parnell, who now has a senior programming role at Apple.
"After fifteen years, I figured it was time to take a break from writing antiheroes… and who's more heroic than the brilliant Rhea Seehorn?" Gilligan said in a statement. "It's long past time she had her own show, and I feel lucky to get to work on it with her. And what nice symmetry to be reunited with Zack Van Amburg, Jamie Erlicht, and Chris Parnell! Jamie and Zack were the first two people to say yes to Breaking Bad all those years ago. They've built a great team at Apple, and my wonderful, long-time partners at Sony Pictures Television and I are excited to be in business with them."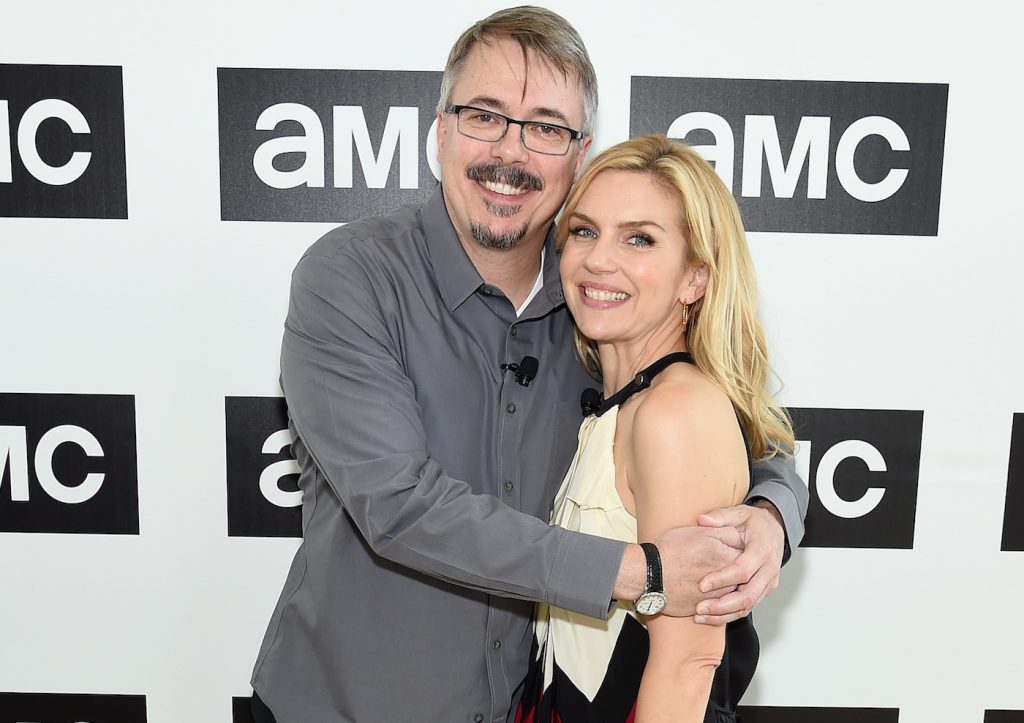 Seehorn was key to Better Call Saul's success, playing Kim Wexler, a fellow lawyer and one of the few consistent bright lights in Saul's life. Seehorn is definitely deserving of her own series, and she and her old scene partner, Bob Odenkirk (Saul, of course) will now be leading their own series on different networks. Odenkirk will head up the new series Straight Man for AMC.
For more on Better Call Saul, check out this interview:
"Better Call Saul" Composer Dave Porter on Playing Jimmy McGill Out
For more on Apple TV, check out these stories:
"Severance" Production Designer Jeremy Hindle's Dystopian Office Space
From "Pachinko" to "Severance," Costume Designers Discuss Their Apple TV Series
"They Call Me Magic" Trailer Reveals the Rise of Earvin "Magic" Johnson
Featured image: BTS, Rhea Seehorn as Kim Wexler – Better Call Saul. Season 6, Episode 13. Photo Credit: Greg Lewis/AMC/Sony Pictures Television