"Obi-Wan Kenobi" Composer Natalie Holt Finds the Force
The series Obi-Wan Kenobi concluded to great acclaim, especially for star Ewan McGregor's emotional performance in the title role, Moses Ingram's intensity as Inquisitor Reva, and the astonishing cat-and-mouse game between Obi-Wan and his former protogé, Darth Vader. Speaking of Vader, Hayden Christensen returned to the role and gave a haunting performance, creating a richer, more tragic character arc for one of the greatest villains of all time. As with other Star Wars projects for the small screen, the attention to world-building and character development has been met with appreciation and enthusiasm by fans of the franchise. 
Integral to that world-building is the dramatic score, which not only took inspiration from the work of Star Wars musical mainstay John Williams but actually included a new theme for Obi-Wanthat Williams composed for the series. It is Natalie Holt, however, who is responsible for the score as a whole. Holt, who recently created the music for Loki, is proud of the work she has done as the first female composer hired for a live-action Star Wars project. The Credits spoke to her about what it felt like to walk in the footsteps of John Williams, the tonal darkness of Darth Vader, and the musical mysteries of the nose flute.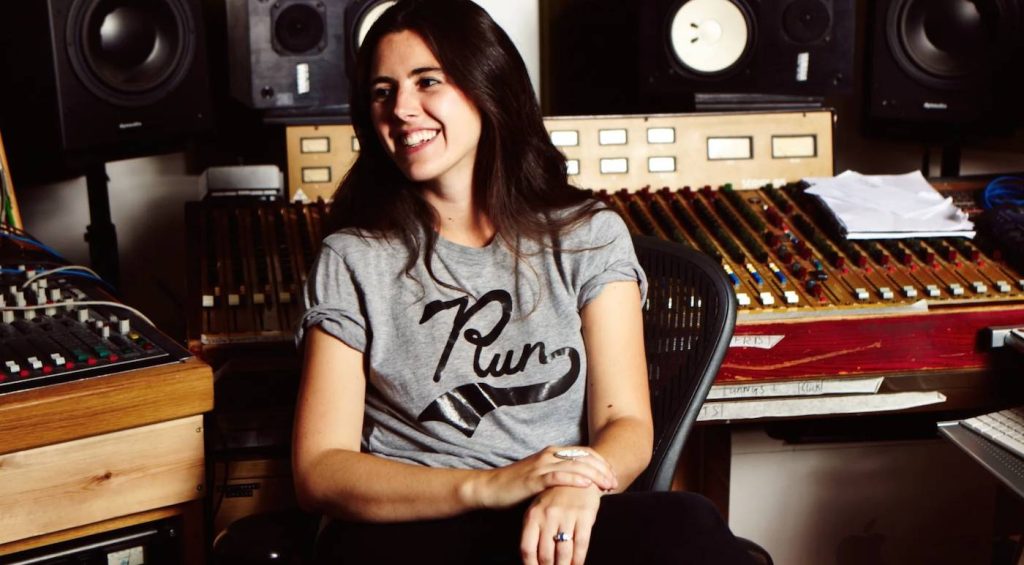 John Williams created the theme for Obi-Wan, the only character for whom he hadn't yet written a theme, and the show uses his classic "Imperial March" in the 6th episode. How did those pieces influence your work on the score? 
When I first came on board the project, we weren't sure if we were allowed to use any of the John Williams themes. Deborah Chow, the director, had wanted to try and do something a bit different, something very minimal for Obi, because she felt like he's alone in the desert and in this lonely place. She wanted his score to just be very reflective and emotional and simplistic to reflect his environment. We had been working on some ideas, just away from the Star Wars kind of tradition. John Williams wrote a theme for Obi-Wan, and he watched it through and gave us permission to use his "Imperial March" in Episode Six, so that was fantastic. That became our tentpoles for the show, really, working with his colors and with his kind of orchestral forces, just adding a few new elements. The Inquisitors were away from tradition. With Vader, I did use the rhythm from the "Imperial March" on percussion underneath. Deborah wanted something really visceral, getting into his anger and hatred and his mental state, so his theme was quite sound design-y. There's a hunting horn, and the low end of the double bass is slowed down, all to create lots of horror and dread in the Vader piece.
What was the experience of working with Bill Ross, a longtime collaborator with John Williams, who created the end credits and some of the cues? 
It was just a very different work process because John and Bill Ross have been involved with Star Wars for 40 years. John doesn't do demos. He writes everything, all his scores, by hand, and he uses a stopwatch. Deborah didn't get to hear what they'd done until they were recording, and I got a piano sketch of the Obi-Wan Kenobi theme, but I didn't get to hear what Bill was doing, it was just separate from what I was doing, so we were kept in the dark a little bit. It was an unusual process and a very tight turnaround. In episode one, we hadn't heard it all together until the dub, and it was kind of a miracle and incredible that it fits together. 
How do frequencies and sonic textures play a part in separating and individuating the characters? 
Frequency was something I was thinking about with the dark, evil forces within the soundtrack. The Inquisitors were separated or defined by being more modern. There are synth and unusual textures that are quite rhythmic and driven. With Vader, I wanted him to be right at the low end, so I was pitch-shifting instruments down even lower than they would usually be. The stormtroopers are in the mid-range, and they are more militaristic, with snare drums. Their theme is probably the most Star Wars thing I got to write. The Leia theme I wrote, when she runs out of the forest, they wanted that to feel quite modern, not like a Disney princess. They wanted lots of energy. That kind of sound wasn't what I initially wrote for her, I did about 15 versions of the Leia theme to get to the right place. Initially, I did something more with solo flute, like her adult theme. Kathleen Kennedy also had to okay that Princess Leia theme, so it went back and forth. 
Can you talk about specific choices in instrumentation viewers can listen for in differentiating and giving sonic voice to the different planets? 
For Alderaan, that was a really hard sound to find, because it's a beloved, mystical, holy place that gets destroyed in A New Hope. Deborah had this vision for it. She felt like the Organas are like the Obamas. They're not pomp and circumstance royalty, they're royalty for the people, and very socialist, so she didn't want a royal fanfare or anything like that. She was suggesting also that maybe there's something Latin American about Alderaan. We tried that and it just didn't work for the visuals. Then we tried synths, with a kind of modern, green energy, high-tech feeling like Blade Runner, but that also didn't work. It ended up being a mixture of orchestral and synth, but a little bit regal.  There were many, many versions of the Alderaan theme. 
And for the planets Daiyu and Mapuzo?
Daiyu was more like those Asian night markets with sounds like Indonesian gamelan and dulcimer as well, which you wouldn't usually hear together. Daiyu had this 5/4 rhythm. When you have a 5/4 rhythm, it feels like it never quite lands, and it's always tripping on itself. That felt like it was drawing Obi into Daiyu and into the mystery of the planet and he can't find his feet there. With Mapuzo, that was the nose flute. My assistant, Andreas Gutuen Aaser, was given a nose flute from his sister for Christmas. It's a plastic toy, and it sounds so weird. It doesn't sound like it's made of plastic. That was really the signature sound of Mapuzo, this weird nose flute that Andreas got for Christmas from his sister.
You scored The Princess before you worked on Obi-Wan Kenobi. What kinds of elements of your personal aesthetic can we hear in that score?
It was such a different project, totally pace-y and full-on energy, and had a punk rock kind of funky soundtrack with loads of electric guitars played by Jack Halama. I also worked with this Canadian throat singer called Tanya Tagaq, and she sounds so unearthly and strange. It's very rhythmic, and that was for the fight sequences with Moira, played by Olga Kurylenko. There are a lot of medieval instruments in there as well, and big orchestral guitars, then we had a lady who just played this huge collection of medieval bagpipes and recorders. The score is just a mash-up of those elements. 
You've composed for Star Wars, Marvel, and you're about to work on DC's Batgirl feature film. What kinds of scores would you like to tackle in the future? 
I loved being able to watch Obi-Wan Kenobi with my daughter. That was so special and happens rarely. It's really important that she knows what my job is, and she gets to see it and understand, and know what I do. She loves Obi-Wan Kenobi as well, so that's been really nice to share that with her, so maybe some animation, that would be next on my list. Whatever I work on, though, I'll never forget how lucky I am doing what I love for a living. 
 For more on Obi-Wan Kenobi, check out these stories:
"Obi-Wan Kenobi" Finale Delivers on The Tragedy of Darth Vader
Ewan McGregor, "Star Wars" & "Star Trek" Family Defend "Obi-Wan Kenobi" Star Moses Ingram
A Young Luke Skywalker Appears in Official "Obi-Wan Kenobi" Trailer
Featured image: Darth Vader (Hayden Christensen) in Lucasfilm's OBI-WAN KENOBI, exclusively on Disney+. © 2022 Lucasfilm Ltd. & ™. All Rights Reserved.