"Obi-Wan Kenobi" Finale Delivers on The Tragedy of Darth Vader
*Spoilers ahead for Obi-Wan Kenobi.
There is a reason that Darth Vader is widely considered one of the greatest villains in the history of cinema. Imposing, imperial, and impeccably performed by the voice work of James Earl Jones and embodied by the 6'6″ David Prowse, just on aesthetics alone, Vader is hard to match. The black mask, black body armor, and black cloak all scream fascist terrorizer to our reptilian brain. When artist Ralph McQuarrie was getting to work on the earliest concept art of Vader, George Lucas told him he wanted Vader to look like "a dark lord riding on the wind with an evil essence about him," senior manager of archives and exhibits at Lucas Museum of Narrative Art told Fast Company back in 2015. Early inspirations included samurai armor, and McQuarrie delivered a sketch that gave Vader a creepy breathing apparatus and a billowing cape. McQuarrie realized that because Vader would be operating in space, he needed some kind of spacesuit and a proper helmet, so he attached the breathing apparatus to a samurai helmet. Costume designer John Mollo then took inspiration from real-life evil, designing Vader's now iconic black helmet to look like the headgear that Nazis wore during WWII. Mollo added a gas mask, motorcycle suit, leather boots, and a monk's cloak from the Middle Ages. Sound designer Ben Burtt added the respiratory function to Darth's helmet, using modified recordings of scuba diving breathing apparatuses. An iconic villain was born.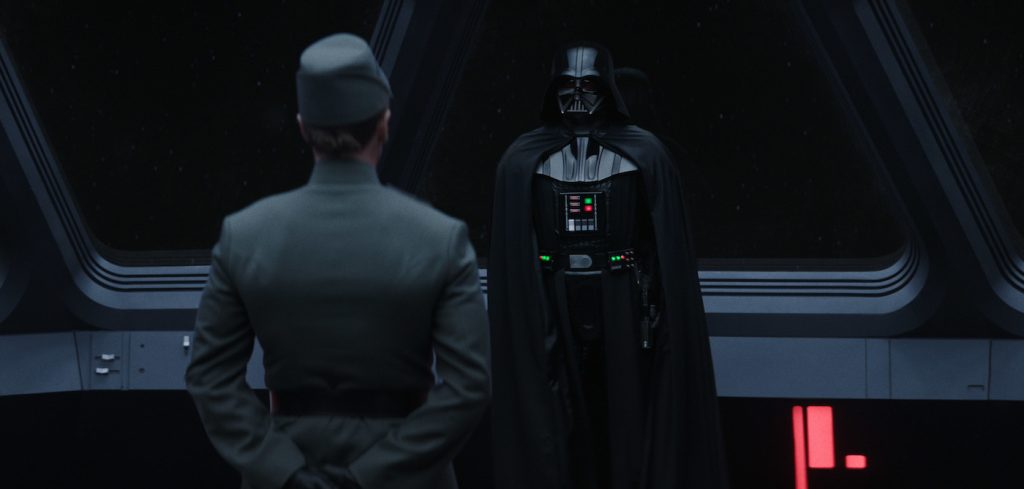 Yet what makes Darth Vader a truly great villain is the hints of weakness, of humanity, buried beneath all black armor and flowing black cloak. From the moment Lucasfilm announced that Obi-Wan Kenobi would be coming to Disney+ starring Ewan McGregor, it was all but assured that we'd once again be revisiting Vader, and potentially getting a lot more of him than we've gotten in any film since Return of the Jedi. Yes, Vader has been a presence in various Star Wars spinoffs, including the thrilling conclusion to Rogue One, and a slew of animated films and series, including The Clone Wars film and subsequent TV series, the Rebels animated series, and Forces of Destiny animated series. And of course, the man who became Vader, Anakin Skywalker, appears in all three of George Lucas's Star Wars prequels. His journey from promising Padawan to a Sith Lord of the Dark Side is what drives Lucas's prequel trilogy. Played by Hayden Christensen, Anakin's descent is young Obi-Wan's greatest failure, and if there's any one emotion that drives Obi-Wan Kenobi above all others, it's guilt. Set ten years after the events in Star Wars: Revenge of the Sith, Obi-Wan is essentially in hiding, watching over a young Luke Skywalker but otherwise a man who has renounced his Jedi life, and the Jedi order, out of disgust over his failure to keep Anakin from becoming Darth Vader.
And now, with the finale of Obi-Wan Kenobi in the books, we have a much fuller picture of the tragedy that is Darth Vader, with Christensen reprising the role and delivering a potent, heartbreaking performance in the series' final minutes. While James Earl Jones returned to deliver his basso profondo vocal performance, Christensen delivered scenes depicting his Anakin engaging Obi-Wan in lightsaber duels that both hinted at the drama unfolding in the present and what was to come, in the series' final moments during an epic, surprisingly sad lightsaber duel with his former master.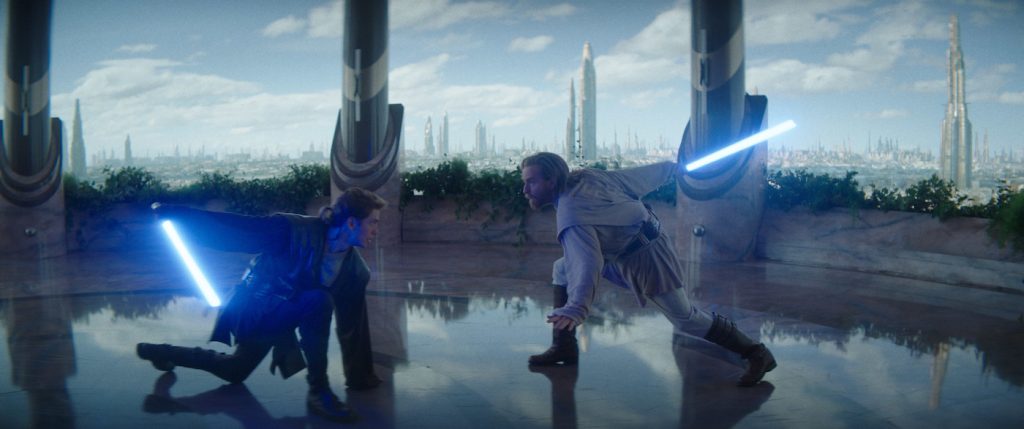 There was a chance that this much Vader backstory would damage the iconic image of one of cinema's perfect villains, giving us too much information and saddling Vader with too much psychodrama. Yet director Deborah Chow and showrunner Joby Harold wisely kept the exposition to a minimum, showing us a Vader now a decade into his transformation yet still seething at his old Jedi master, who maimed him beyond recognition at the end of Revenge of the Sith and left him for dead. While the narrative thrust of Obi-Wan Kenobi is set into motion when Obi-Wan goes on a mission to save a young Leia Organa, the larger structure of the story is essentially a cat and mouse game between Vader and Obi-Wan, with the former obsessively hunting the latter.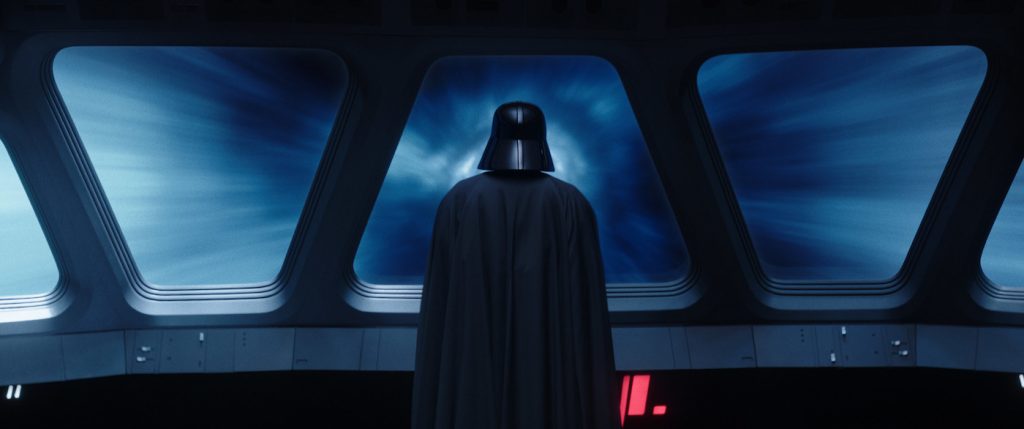 Time and again in Obi-Wan Kenobi, Vader makes poor choices based on his overwhelming desire to punish his old master, choices Obi-Wan sees coming and uses to his advantage. And it's in these moments, when Vader ignores potentially bigger gains for the Empire in favor of his personal quest to face Obi-Wan, that you feel the presence of Anakin buried beneath all that black armor. It's just like when Obi-Wan and Anakin used to spar—Anakin is probably the more skilled warrior, but his recklessness allows Obi-Wan to anticipate his moves and retain the upper hand. "You are a great warrior, Anakin, but your need to prove yourself is your undoing. Until you overcome it, a padawan you will still be," Obi-Wan says to Anakin in this flashback scene in episode V. This dynamic played throughout Obi-Wan Kenobi right to its bittersweet ending.
The image that Chow, Harold and Christenen paint of Darth Vader in Obi-Wan Kenobi is still fearsome, but because we know Vader's overall arc, and because we know the tragic events that led him to become Vader in the first place, he's a far more lamentable figure now. The final lightsaber battle between Vader and Obi-Wan in the series is one of the better duels we've seen in Star Wars, and even though Obi-Wan triumphs, the victory is bittersweet because we know that Vader will eventually kill him in a future duel. The battles between Obi-Wan and Vader are also battles between Vader and Anakin Skywalker. Obi-Wan will ultimately pay the price for how long that internal struggle between the two split personalities rages on.
Obi-Wan Kenobi delivers its most haunting image at the end of the final lightsaber duel, with Vader on his knees, his helmet ripped in half, and the human Anakin, horribly scared yet still so clearly in there, raging at his master with what feels like twisted love.
"I'm sorry," Obi-Wan says to Anakin, shocked to see his face beneath the helmet, to see what he helped create. Guilt, horror, and sadness wash over Obi-Wan's face. He seems like he's fated to feel this way forever. But that's when Obi-Wan Kenobi delivers its most haunting moment. When Vader speaks, it's a ragged amalgam of both Christensen's voice and James Earl Jones's, and what he says to Obi-Wan could be viewed as an act of kindness.
"I'm not your failure, Obi-Wan," Vader says. "You didn't kill Anakin Skywalker. I did."
This allows Obi-Wan to finally let go of all his guilt over Anakin's transformation into Darth Vader. It allows Obi-Wan to resume some kind of life, but it's a tragic reminder of how Anakin's fate is captured behind the black mask. It will take many years for Anakin to reclaim his full humanity in a final act of grace to save his son, Luke.
By then, however, Obi-Wan will be a Force Ghost, killed at the hand of his former Padawan, a young man he once called his best friend.
For more on Obi-Wan Kenobi, check out these stories:
Ewan McGregor, "Star Wars" & "Star Trek" Family Defend "Obi-Wan Kenobi" Star Moses Ingram
A Young Luke Skywalker Appears in Official "Obi-Wan Kenobi" Trailer
New "Obi-Wan Kenobi" Images Reveal Darth Vader & More
Featured image: Darth Vader (Hayden Christensen) in Lucasfilm's OBI-WAN KENOBI, exclusively on Disney+. © 2022 Lucasfilm Ltd. & ™. All Rights Reserved.